What is the Arena Star Bundle?
Bundle with a large amount of Hero Soul Stone.
15 Heroes were selected from those with the highest adoption rate in the arena at the time of 2021.
You can get a large amount of Soul Stone for any one of the 15 selected Heroes.No choice can be made, and the draw is done at random.
Contents that can strengthen a specific hero at once.
In the 2021 edition, the amount of Soul Stone available was 330 (to make an Absolute Star at once), but in the 2022 edition, the amount available was reduced to 180.
Price is the same for both the 2021 and 2022 editions.
The 2021 edition itself was not a very cost-effective bundle, but the 2022 edition is even less cost-effective.
In addition to being highly random, the bundle appears to be a poor value-for-money bundle
Same name bundle but different items available.
Difference of 150 Soul Stones due to this difference.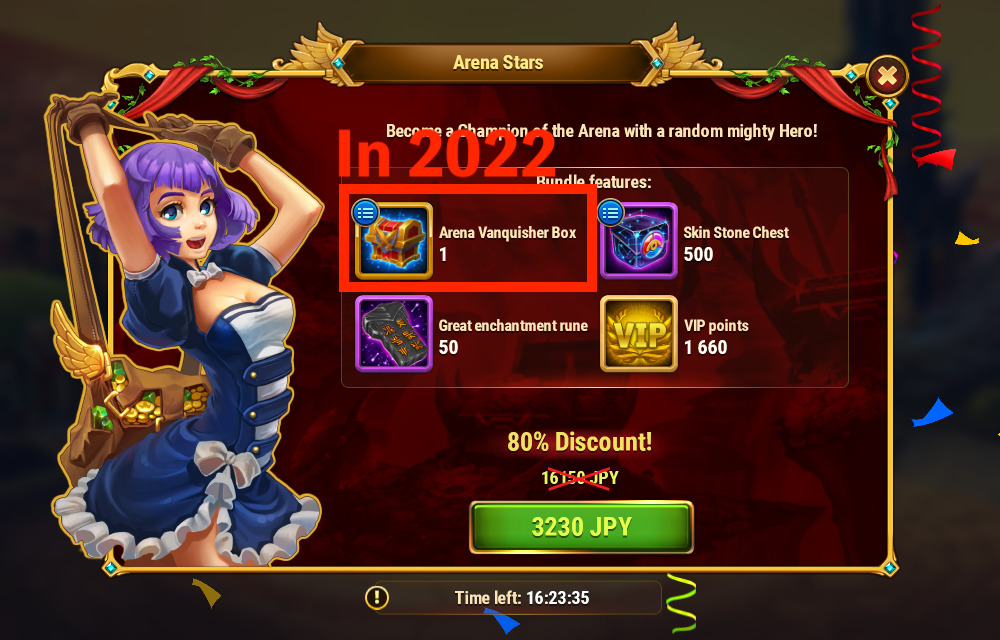 Arena Star Box (in 2021)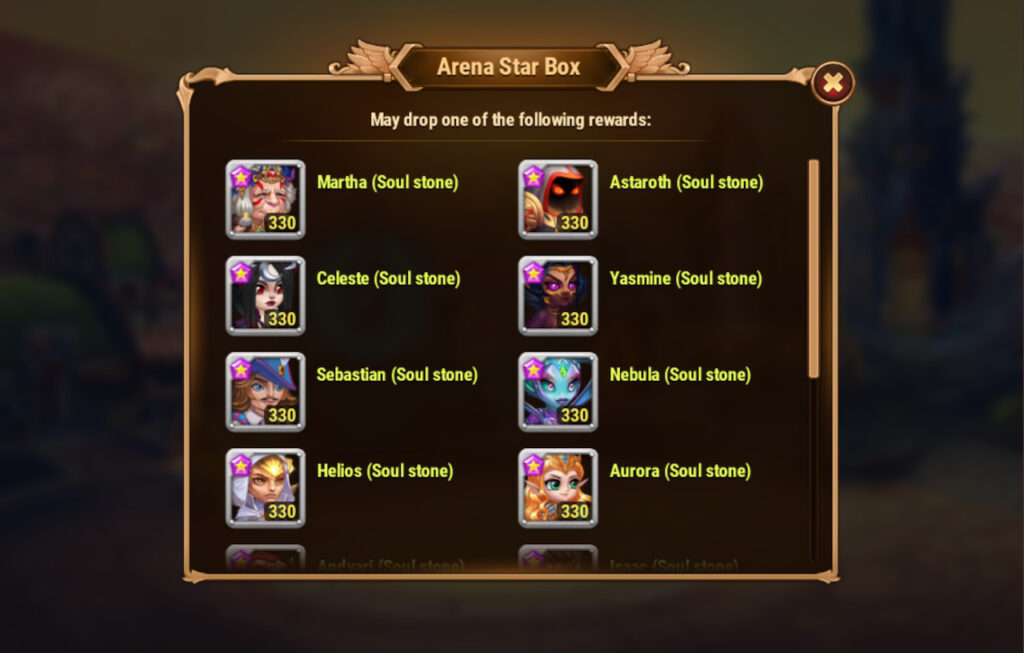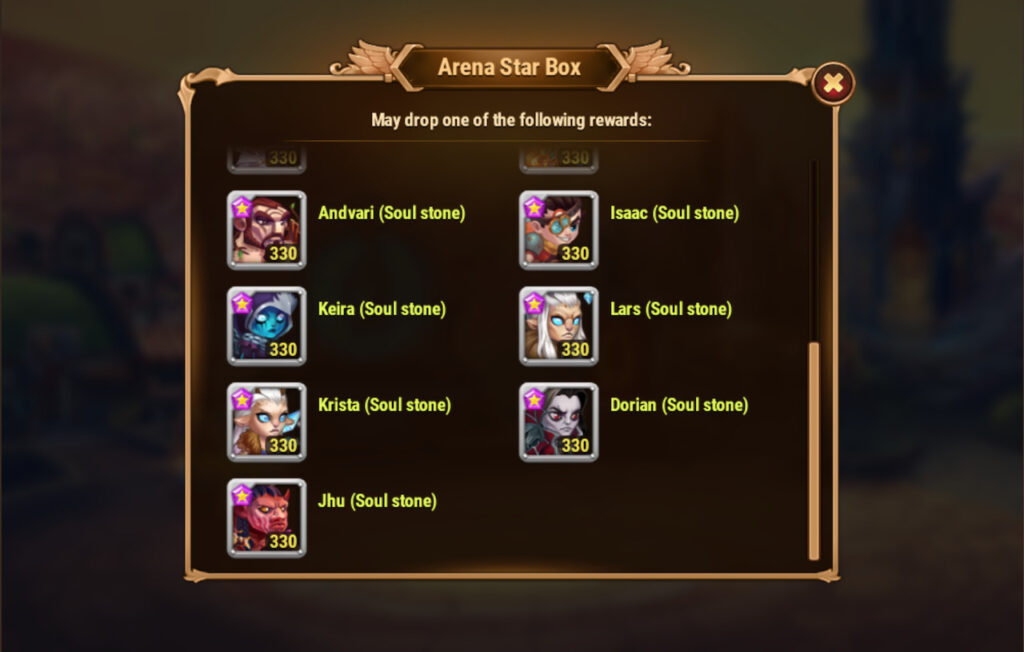 Arena Vanquisher Box (in 2022)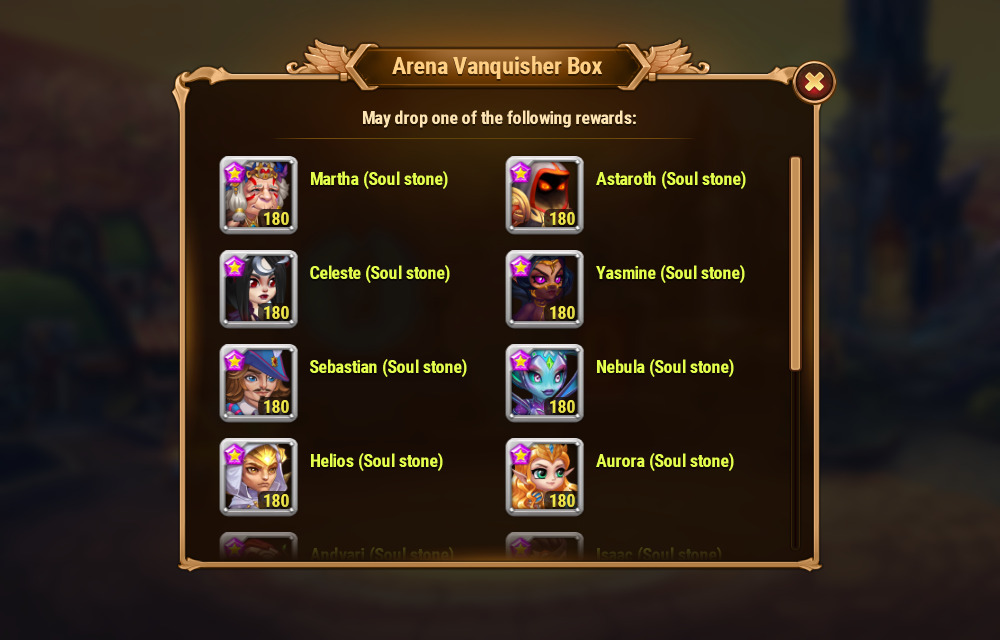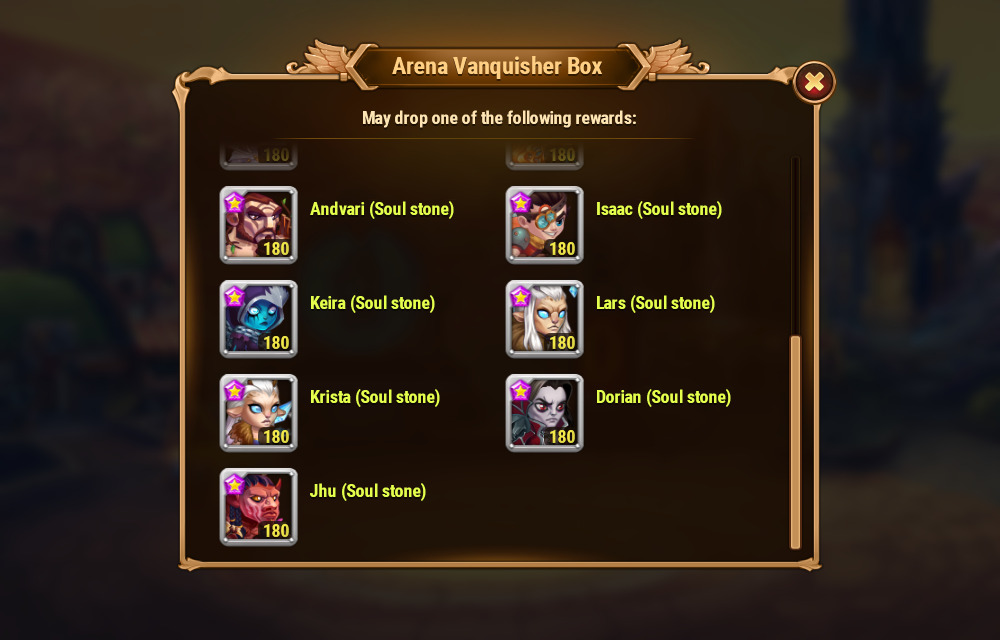 Estimated Emerald equivalent for each bundle
In 2022
3,230JPY bundle = 18,600 Emeralds(x1.9)
In 2021
3,230JPY bundle = 24,600 Emeralds(x2.5)
Bundle History
Wed 1 Sep 2021 (24 hour)
Wed, 19 Jan 2022 (24 hour)