Heroic Bundle(K'arkh)
You can get a large amount of K'arkh Soul Stone.
Equipment fragments are uniformly x5.
There are many types of equipment fragments, so it is difficult to get the one you want.
The advantage of this bundle is that you can get K'arkh Soul Stone without using valuable certificates.
Cost performance is not promising.
Considering the sharing with guild mates, there is a certain meaning to low price bundles.
Not eligible for Emerald Waterfalls.
Eligible for VIPs.
List
Bundle 1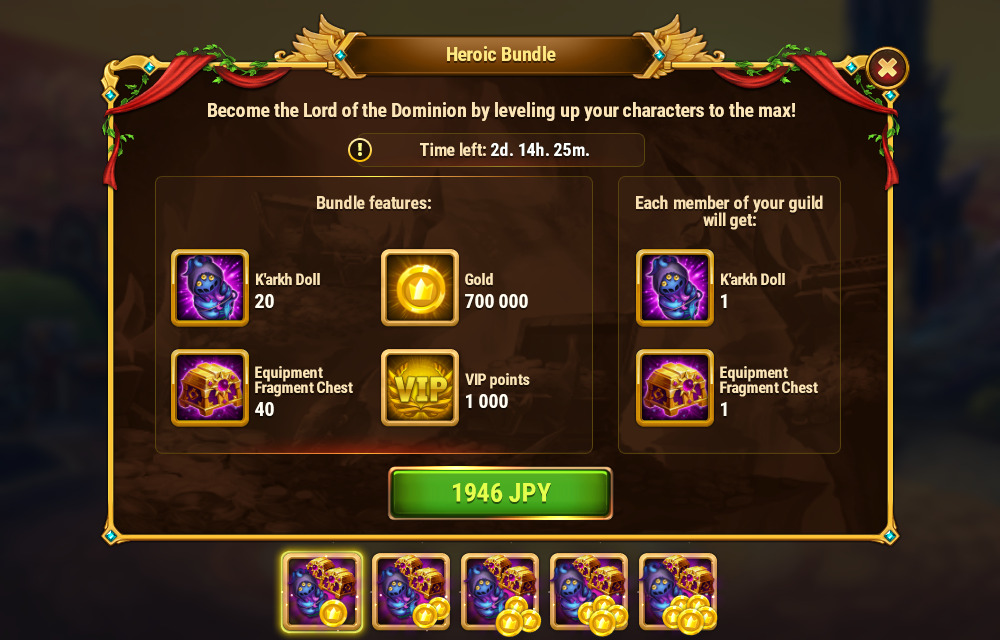 Bundle 2
Bundle 3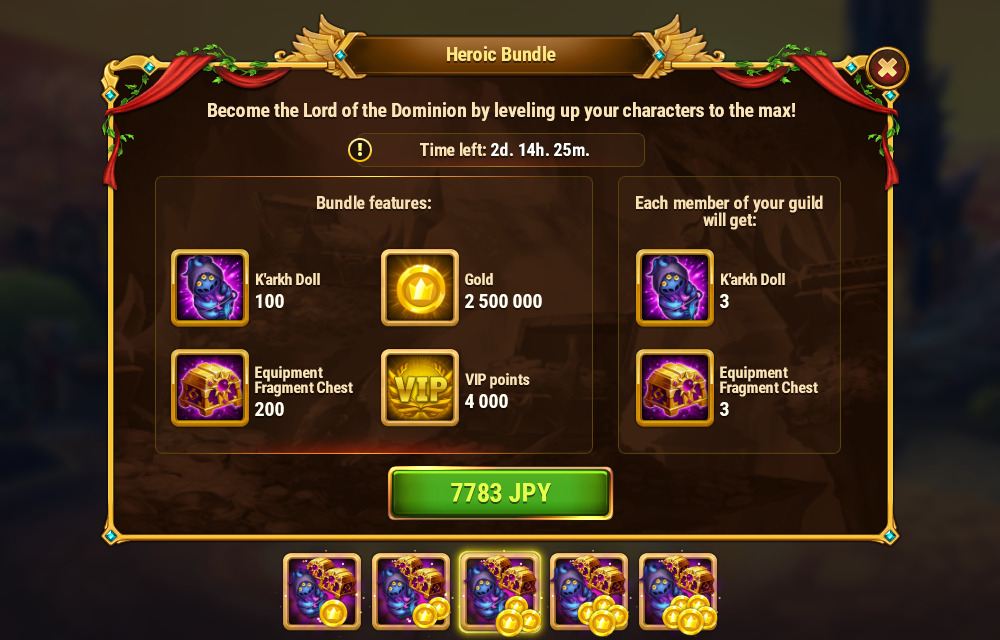 Bundle 4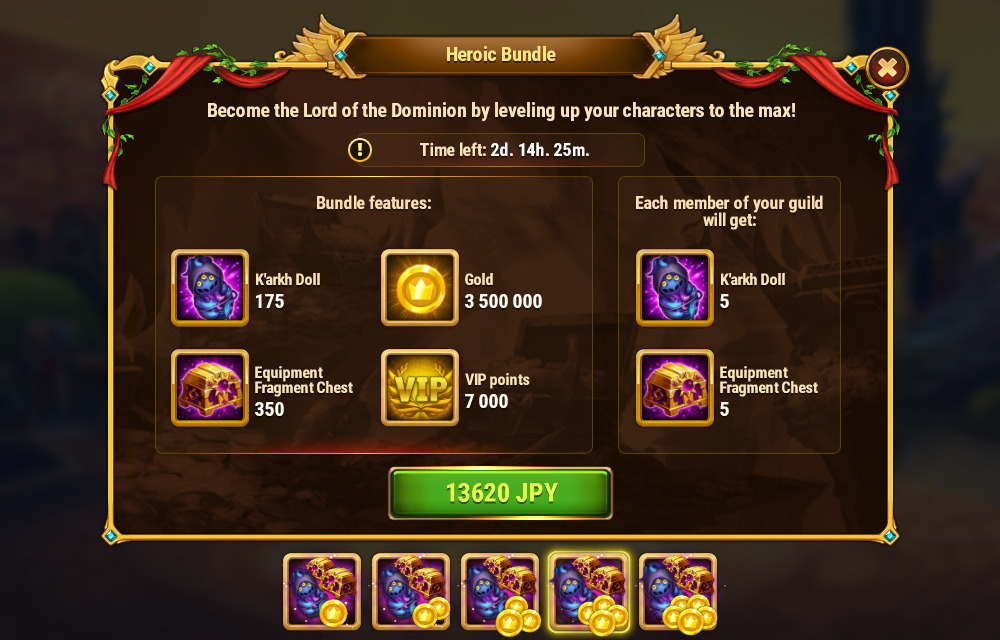 Bundle 5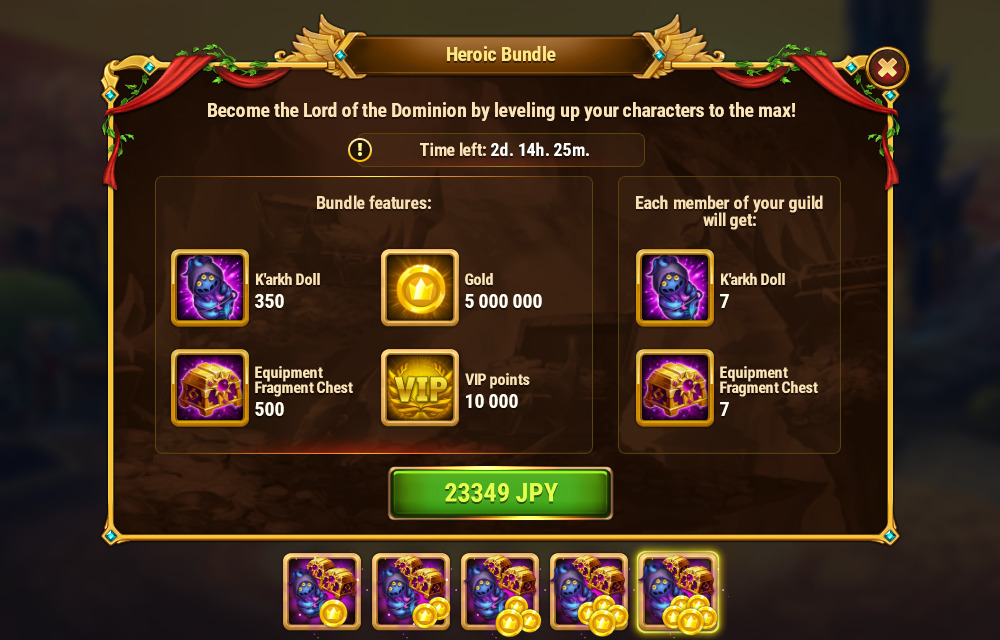 Estimated Emerald equivalent
Bundle 1 = 9,190 Emeralds(x1.6)
Bundle 2 = 20,390 Emeralds(x1.7)
Bundle 3 = 45,450 Emeralds(x1.9)
Bundle 4 = 79,100 Emeralds(x1.9)
Bundle 5 = 137,200 Emeralds(x2)
Estimated Emerald equivalent(in Guild will get)
Bundle 1 = 19,108 Emeralds(x3.3)
Bundle 2 = 40,226 Emeralds(x3.4)
Bundle 3 = 75,204 Emeralds(x3.2)
Bundle 4 = 128,690 Emeralds(x3.1)
Bundle 5 = 206,626 Emeralds(x2.9)
Play Guide and Description of the event and bundle
Explanation of the K'arkh Doll