About Dominon Pets Bundle
One of Pets Bundle
Mostly sold before the Emerald x4 sale.
Limited 24-hour sale.
Sometimes sold in parallel with other bundles.
Easy, but not a bargain.
Same materials available as in pet events
Direct access to Chaos Particles is an advantage over other methods.
On 8.27.2022, an x2 bundle was released for a limited time, about twice the value of this bundle.
Estimated Emerald equivalent for each bundle
1,167JPY bundle = 7,350 Emeralds(x2)
1,946JPY bundle = 11,900 Emeralds(x2)
7,783JPY bundle = 51,500 Emeralds(x2.1)
13,620JPY bundle = 97,000 Emeralds(x2.3)
List of Dominon Pets Bundle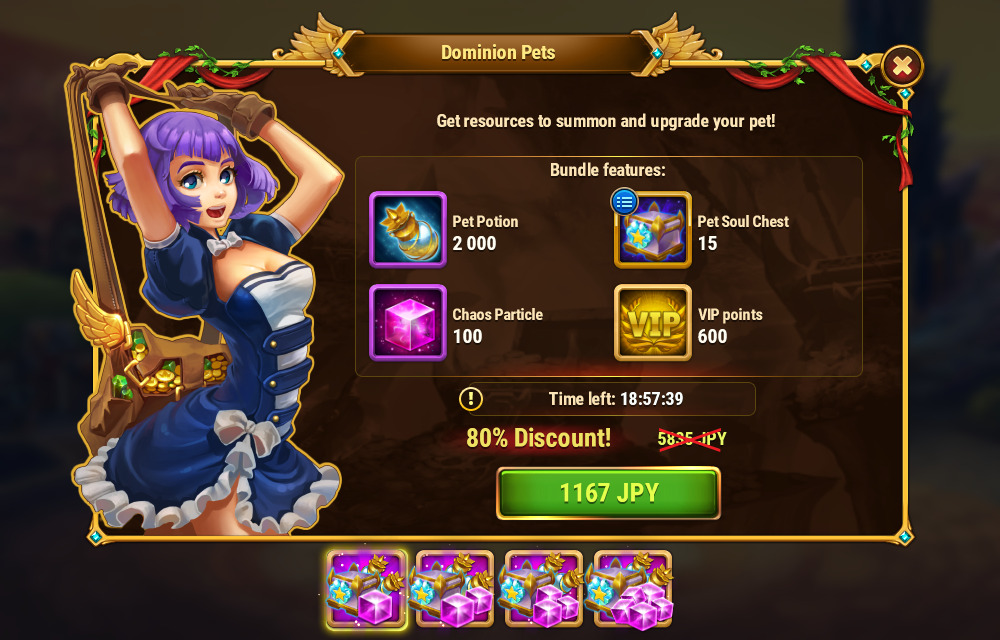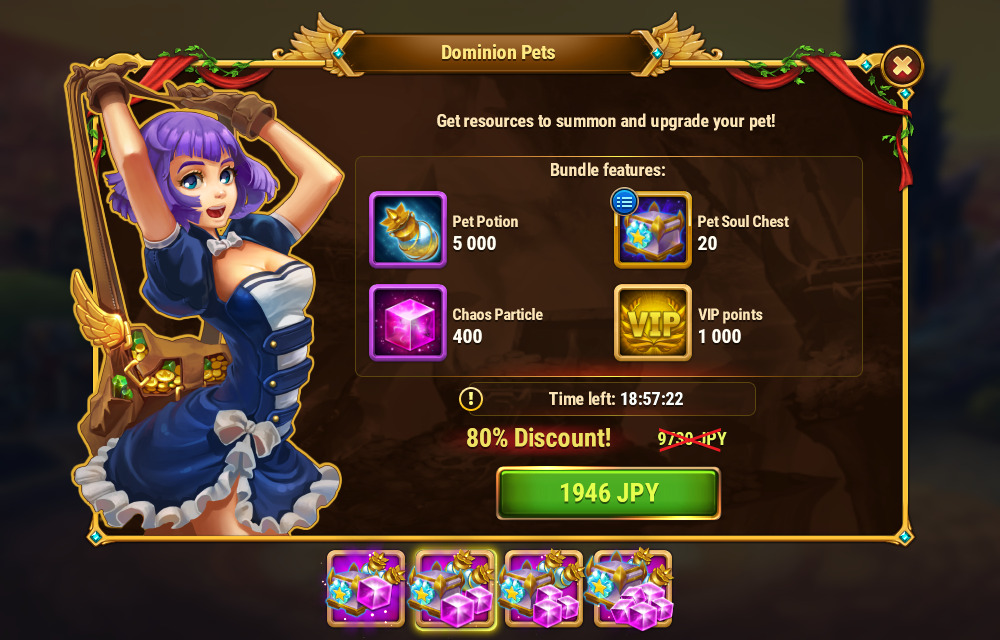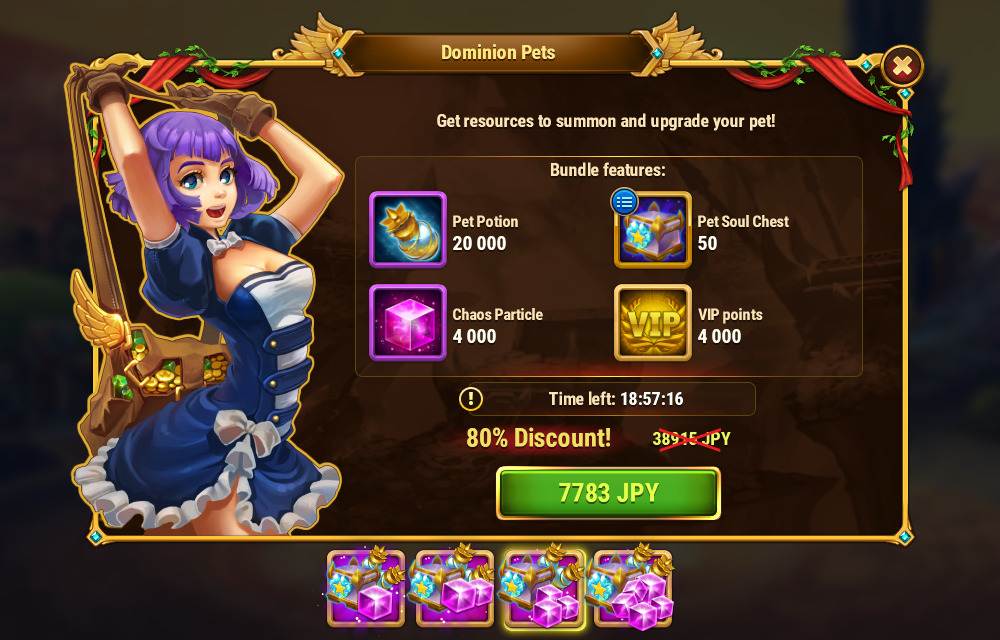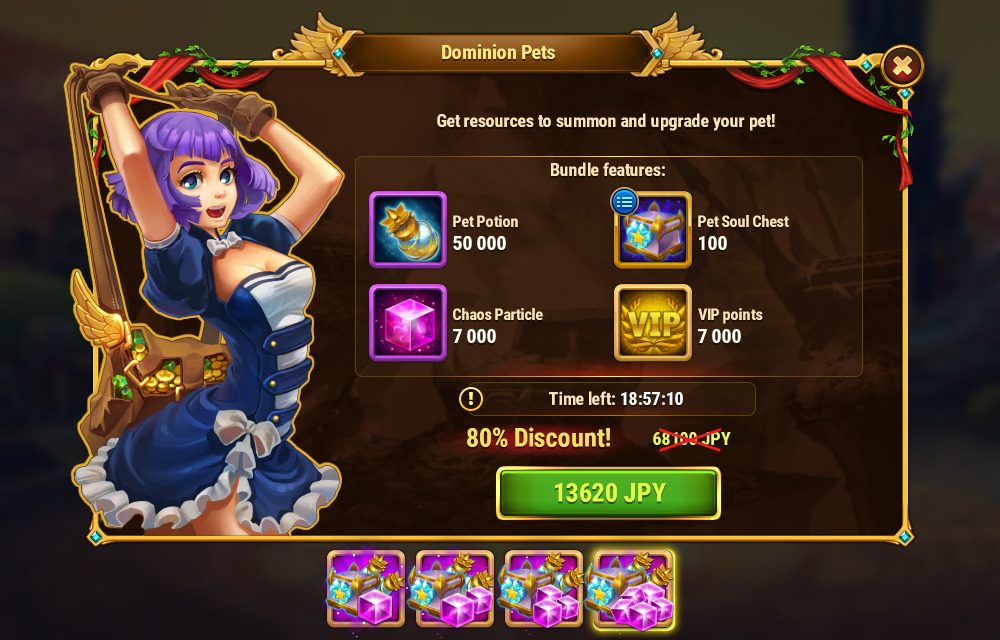 Bundle History
Sta, 21 Jan 2022 (24 hour)
There may have been others
Event Page
Recommended ways to Raising Pets
Pet Event
Other Pet Bundle
Dominon Pets x2 Bundle
Great Storm Treasures