About Dominion Pets
Bundle of Pets.

Sale for 24 hours only.
Sometimes sold in parallel with other bundles.
Same materials obtained as for the Pet Event.
Direct access to Chaos Particles is an advantage over other means.
Pet Soul Treasure Chest can specify which pet you want.
A bundle that is quite reasonable. Especially suitable for low VIPs to strengthen their pets.
Note that unlike the regular version, the more expensive items are on the left and the less expensive items are on the right.
Not eligible for Emerald Waterfalls.
Eligible for VIPs.
The x2 badge is gone from the 3rd sale.
List of Dominon Pets Bundle
Bundle 1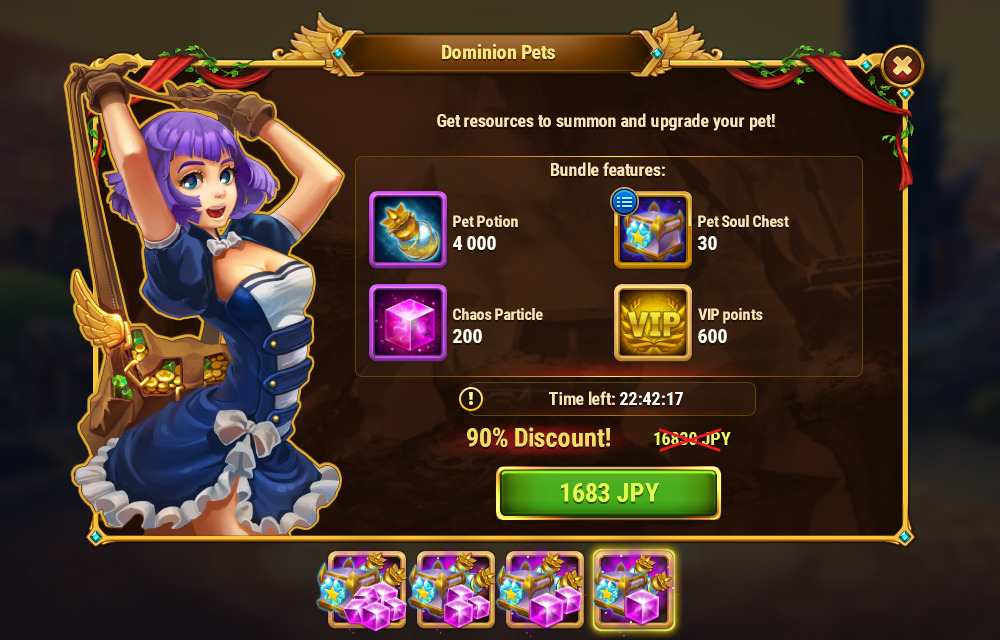 Bundle 2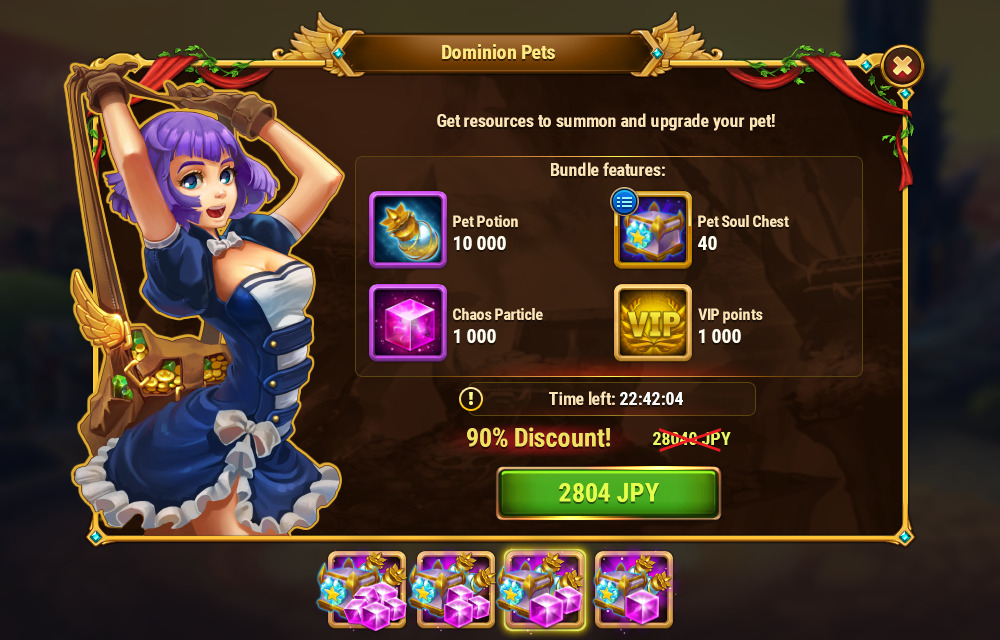 Bundle 3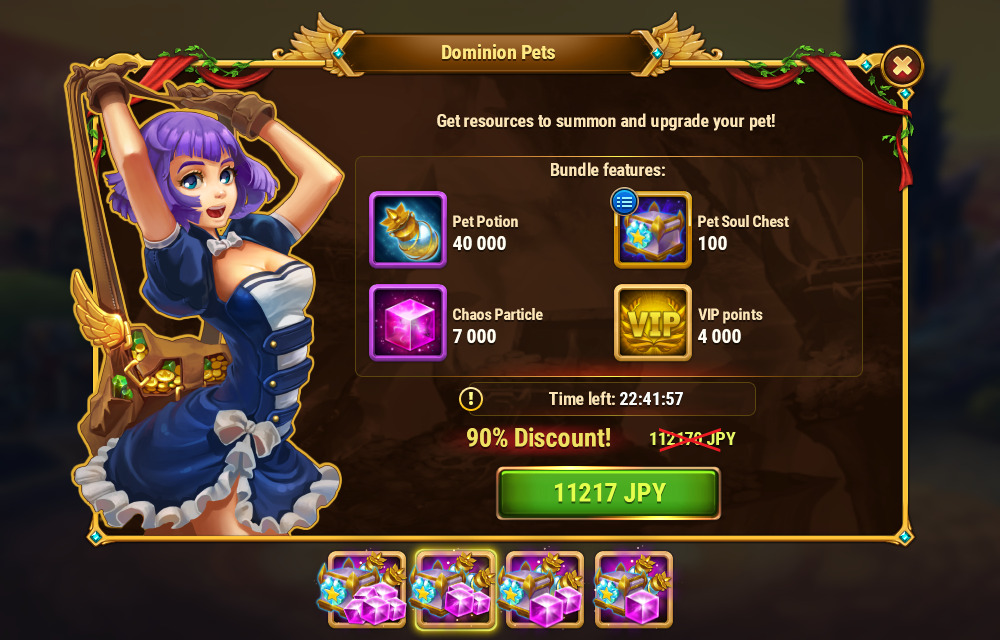 Bundle 4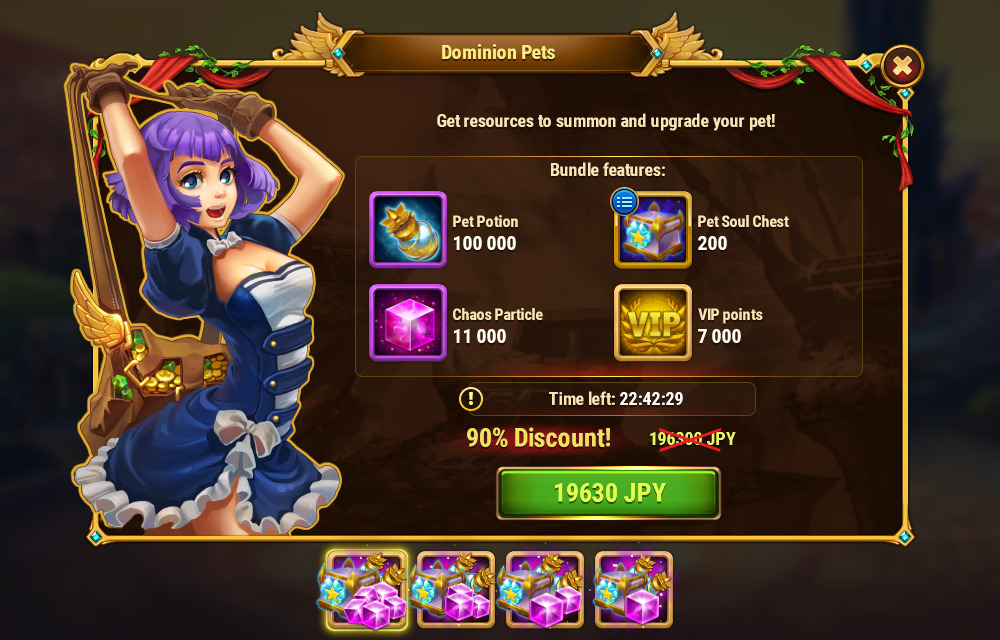 Before 2022.10.28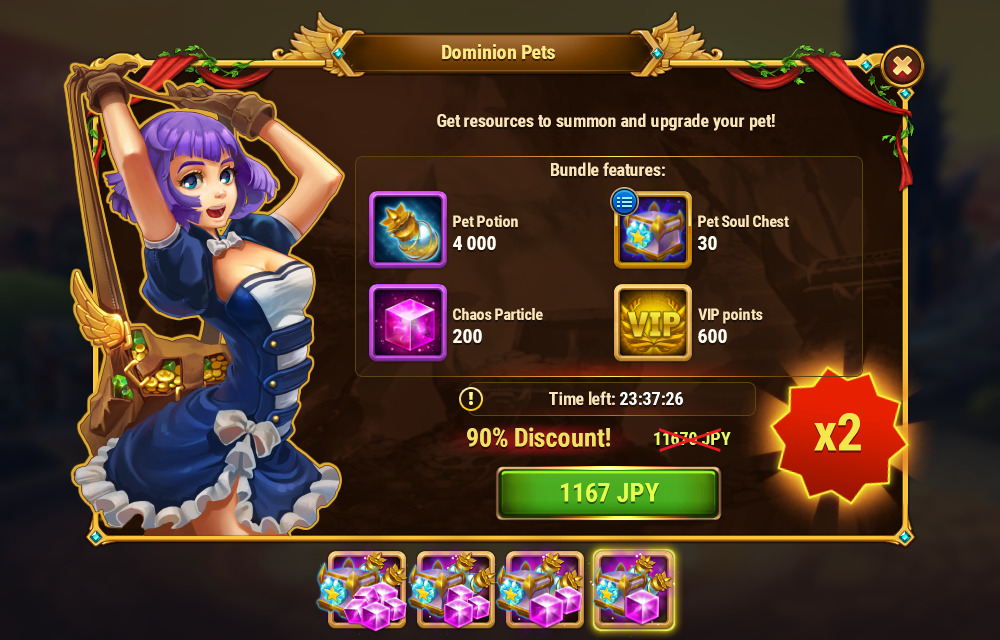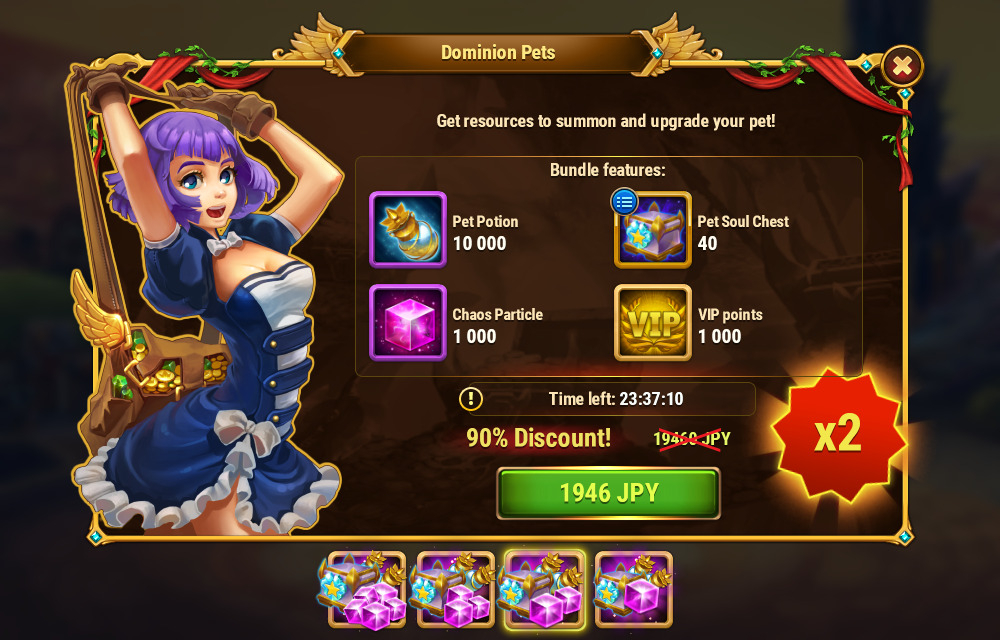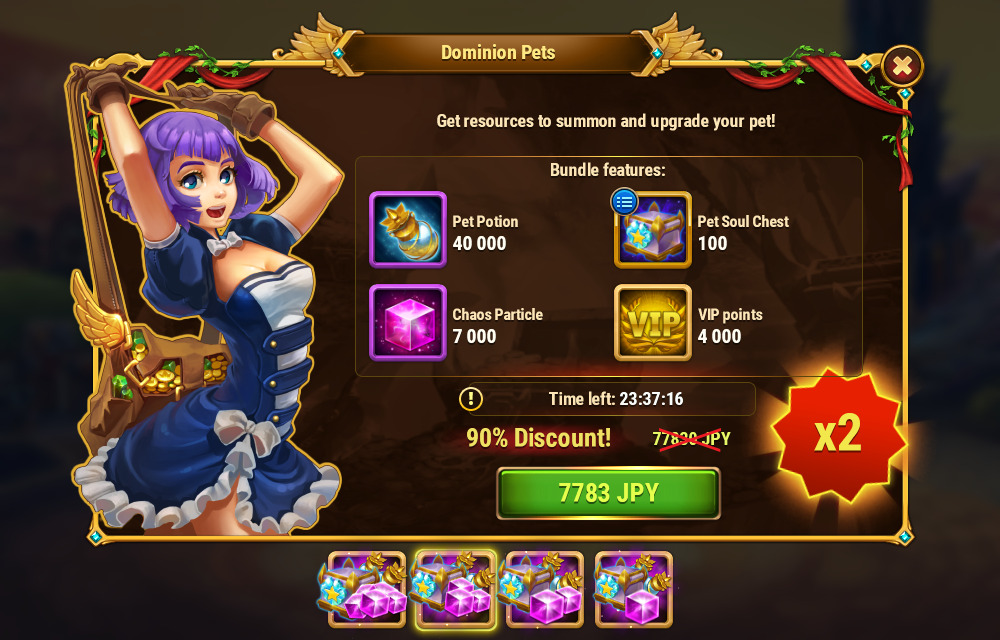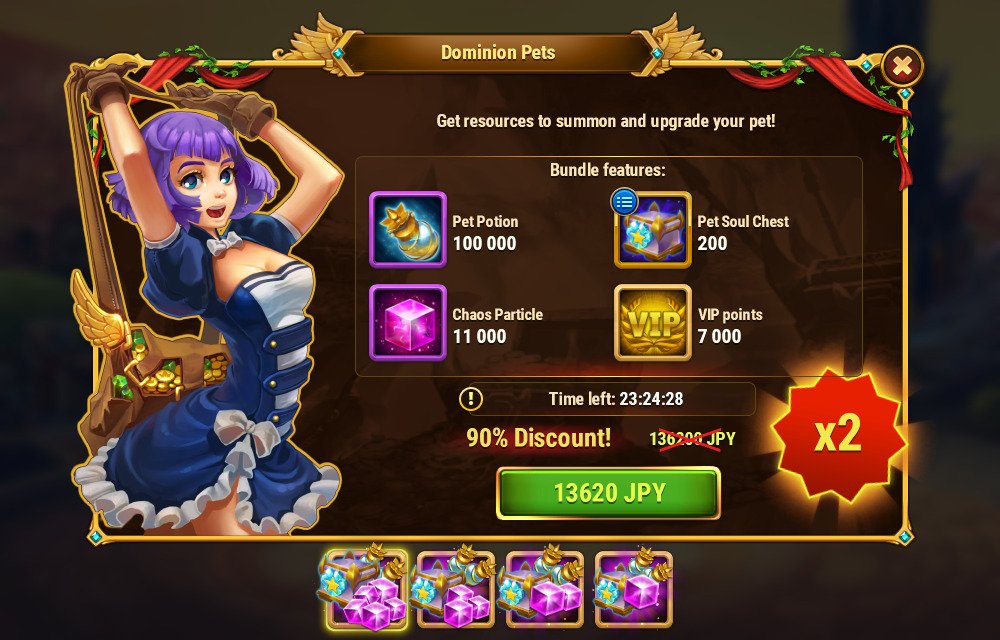 Comparison with Dominion Pets
Roughly x2 amount of materials for the same price as the regular Dominion pet bundle
Only the Chaos Particles are not purely double
Bundle 2 is 2.5x Chaos Particles
Bundle 3 is 1.75x particles of chaos (not enough for x2)
Bundle 4 is 1.57 times chaos particles (not enough for x2)
Estimated Emerald equivalent for each bundle
Bundle 1 = 14,700 Emeralds(x4.1)
Bundle 2 = 25,200 Emeralds(x4.2)
Bundle 3 = 94,000 Emeralds(x3.9)
Bundle 4 = 173,000 Emeralds(x4.1)
Estimated Emerald equivalent for each bundle(Pet Potion Exclusion)
Bundle 1 = 14,300 Emeralds(x3.9)
Bundle 2 = 24,200 Emeralds(x4)
Bundle 3 = 92,000 Emeralds(x3.8)
Bundle 4 = 163,000 Emeralds(x3.9)
Bundle History
Saturday, August 27, 2022 (24 hours)
Monday, September 05, 2022 (24 hours)
Tuesday, September 20, 2022 (24 hours)
Wednesday, October 05, 2022 (24 hours)
Wednesday, November 02, 2022 (24 hours)
Sunday, December 11, 2022 (24 hours)
Wednesday, March 01, 2023 (24 hours)
Event Page
Free Flight
Lore Festival
Sanctuary
The Secrets of the Dragon Mountains
Wings of Flame
Foundations of Power
Guardians of Outland
Recommended ways to Raising Pets
Pet Event
Other Pet Bundle
Dominon Pets (First Ver.)
Pet event
Free Flight Bundle (Only Free Flight)