A Portal Anomaly Overview
Quest 6 medium-sized events.
One of the pet events. Compared to The Great Storm, it has a small scale image, but each quest is a high hurdle.
No energy consumption quests exist.
Official Message
A new special event "A Portal Anomaly" is coming to Dominion on June 6, 2 AM UTC!
This event will give you a unique opportunity to earn Chaos Particles, Portal Charges and make your Pets even stronger!
Flavor Text
A magical anomaly has swept over the Sanctuary, causing mysterious portals to pop up everywhere. Join the brave heroes that have stepped forward to battle the Chaos threatening to disrupt the balance, and restore order.
Quests Order
1. VIP Level (MAX 7)
2. Spend Emerald (MAX 100,000)
3. Complete Event Quest (MAX 43)
4. Log in (MAX 3)
5. Open chests in the Adventures (MAX 24)
6. Use Pet Summoning (MAX 150)
All Quests
1. June. 2023
2. August. 2023
Quest Change History
Rewards for some quests changed from the first to the second
Before the change (June 2023)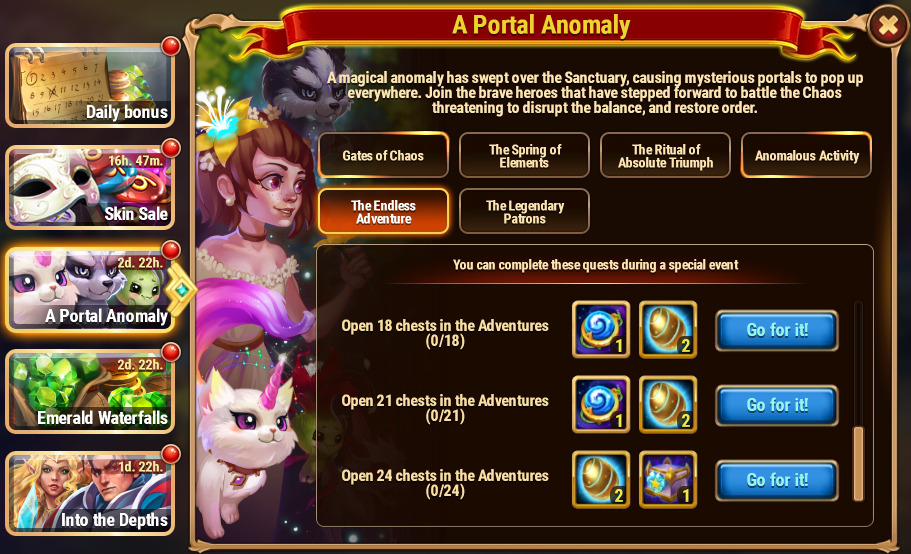 After the change (August 2023)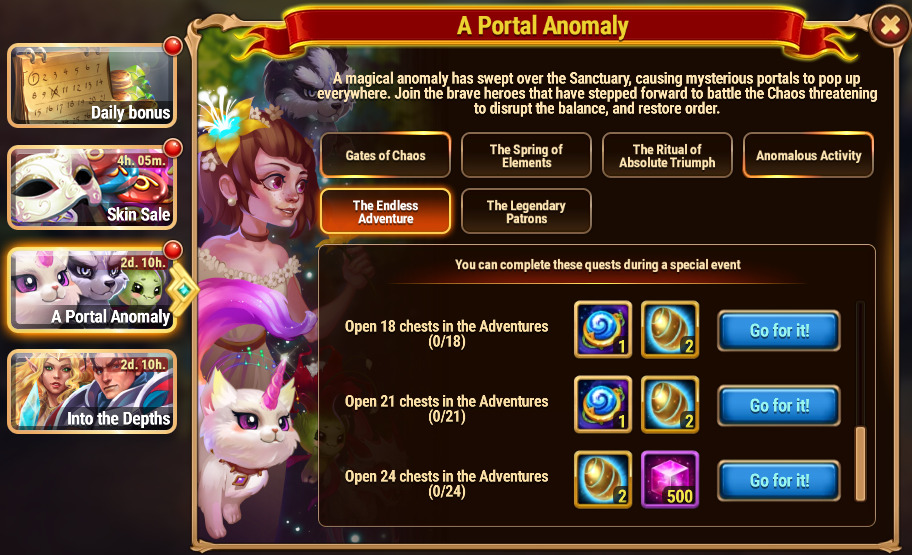 Value Playing
On the day the event begins, do not start the adventure until the event begins.
Save the portals distributed by group gift in advance in your Mail.
Save the Pet Summoning Eggs. the reward for this event is more important than Daily Quests.
Mira the Pet Master held at the same time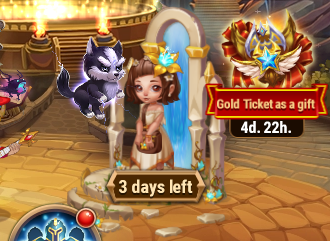 About after the event
If you did not receive the event reward portal during the event period, you can receive it by Mail.
Saving period is limited to three days.
This event has a "Complete Event Quest". The extent to which you can think about it if you get a fraction of it.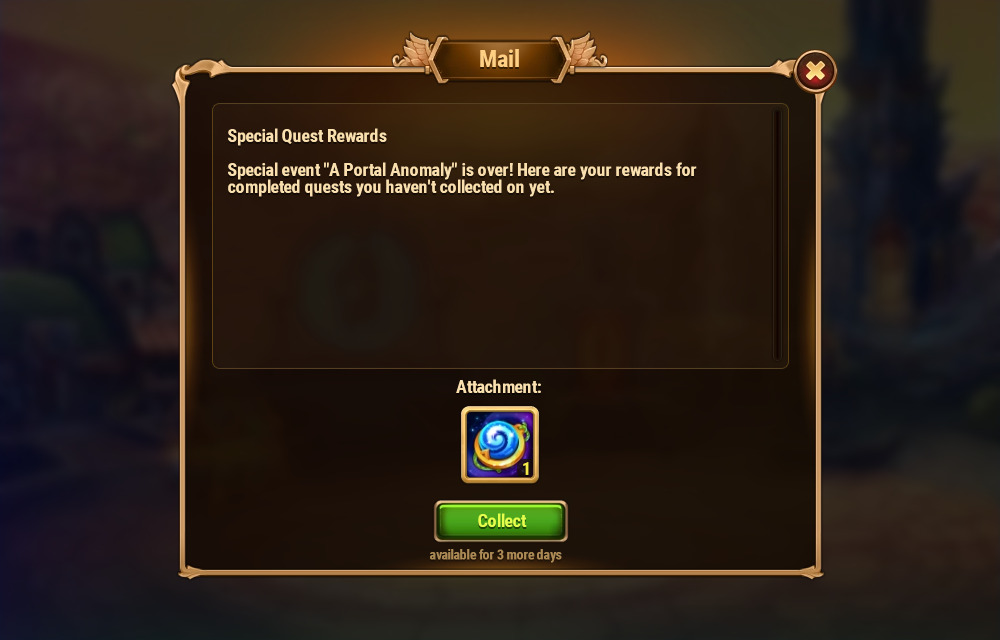 History
Tuesday, June 06, 2023 (3 days)
Friday, August 04, 2023 (3 days)
Event Bundle
None.
Related Events
The Great Storm
Related Articles
Pets
Chaos Particle
Pet Potion
Pet Soul Stone
Order of pet upgrade for a strong team
Companion Pet Ranking