Report
Upcoming Events
Events in June
As in previous years, the following events may be held
Dominion Day
Event held in place of Unity
Summer Festival
Solar Skins are added. There is a dedicated store
Martha has prepared something truly special and unique
It's been announced that there will be some sort of project early next week.
Most likely bundle related.
Official Message
And our Martha has prepared something truly special and unique for her beloved Dominion citizens at the very beginning of next week, keep your eyes peeled!
June's Heroes of the Month are Mushy and Shroom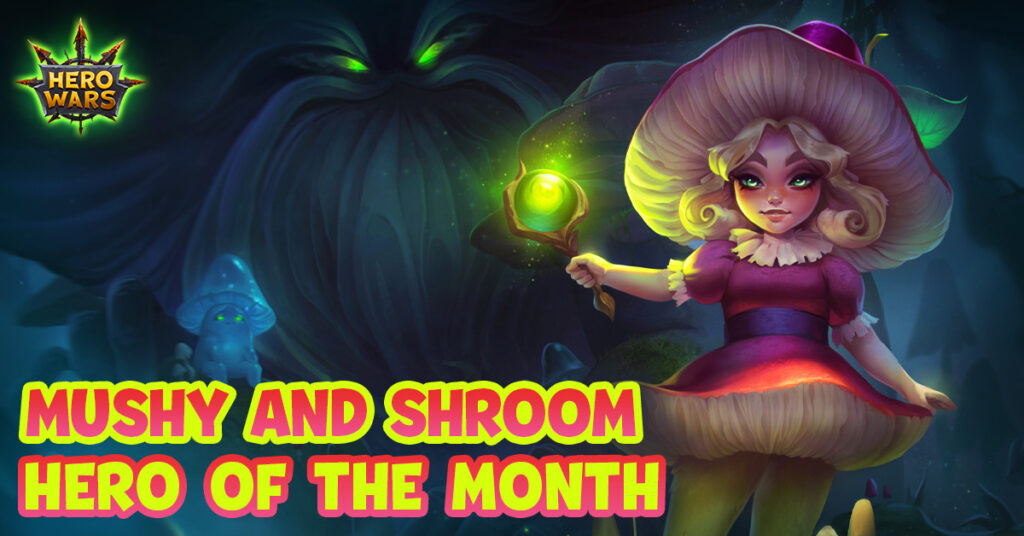 Hero of the Month
2023's Beach Skins
It is expected that these will be implemented in some form in the PC version.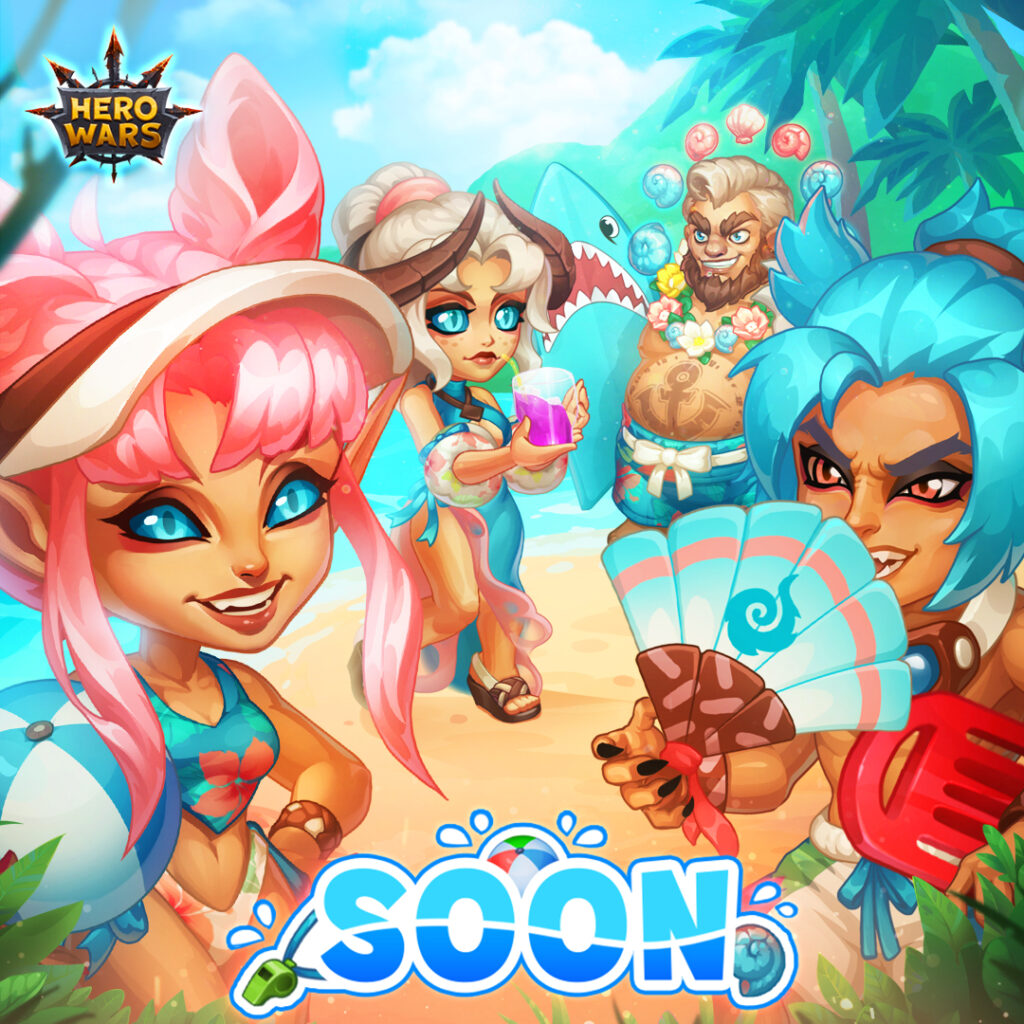 Cosmic Artifact Chest Updata
Solaris Artifact : Belav's Greatness will become obtainable from Cosmic Artifact Chest this week.
After the addition, 8 Dark and Light Titan Artifacts will be eligible for discharge.
Cosmic Artifact Chest
Official Community Manager FAQ
Titles are tailored to the content.
How you proceed with the cheating script
Q. Is there any update how you proceed with the cheating script? 2 battle resets in CoW, 2 in GW and 4 for Osh with counter resets every 6 hours is not acceptable. I personally expect that you close this exploit completely and simply rate the battle as auto played if you get a wrong result. I'm pretty sure that all players would accept the rare cases where they get an auto played result in case of a wrong result rather than accepting the current situation which allows severe cheating. In my opinion this is not acceptable. E.g. in CoW the current system allows a player to increase his chances for 3 teams from 50% to 99.98%. Or 1 team from 20% to 99.6%. And this at absolutely no risk as you warn before banning and a ban is even just for ridiculous 7 days. This is really not acceptable. Fix it asap. It really should have highest priority for your development team. No further reaction for 2 weeks does not really show that it is taken serious. Must everyone start to cheat this way, to get the same chances as current cheaters, instead of improving heroes before you seriously address this topic? Even a single reset of a battle is not acceptable imo.
A. We are still monitoring and discussing that with the dev team. There are ideas for a more final fix for that, but we don't have any estimate at the moment. Thanks for the feedback, I will share it and see if that expedite things. Can you also share through the Dromm Bot the exact method/software/spreadsheets you are using to calculate that win probability increase? That would definitely make this request much more solid
Include Eternal seeds in Minion battle rewards
Q. Please include Eternal seeds in Minion battle rewards as well… Atleast one seed per node will be appeasing…
A. Hey! As you know, Eternal Seeds are the ultimate Ascension resource, and it was supposed to be scarce. But maybe it is too scarce, I will definitely share the request with the dev team
What are the upcoming Titan events?
Q. why sneak-peeks old elementals event again??? we need new titan artifact light & dark next event
I have full max stars old elements getting boring.
A. Hi! I agree that we need events for new Titan resources, but also need events for old Elemental Titans – there are plenty of players who don't have them all maxed out, and all the new players definitely won't be glad if they won't have a tool to upgrade their Elemental Titans at all. So there will be events for both old and new titans (or maybe some kind of universal Titan event).
Main Updates
Addendum
Gift of the Dominion (Add Fafnir)
Elemental Synergy
New
A Portal Anomaly
Cosmic Season Rewords
Cosmic Season All Quests
Artifact Seal Chest
Heidi
Iris
Why results differ, tests and GW/CoW
About Free to Play
Guild DASHIMAKI-TAMAGO 2023.Week21
Guild War:Web31-Gold league,Place 1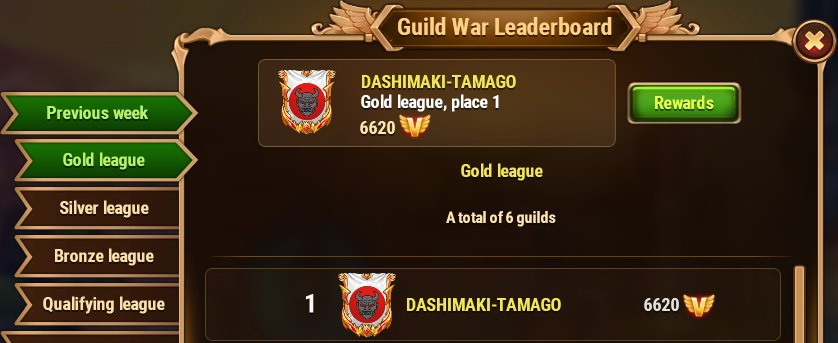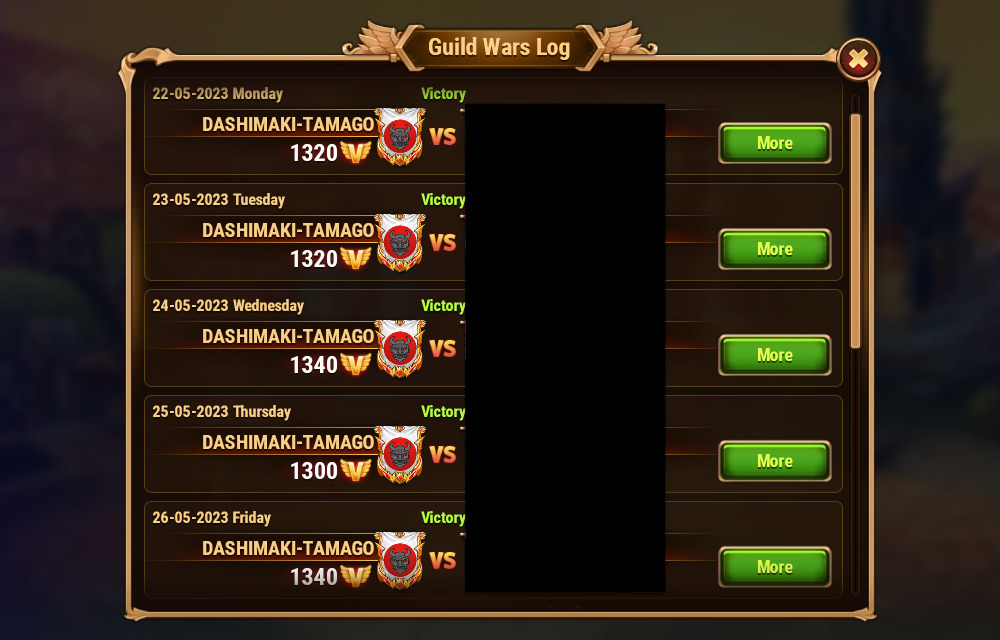 Guild Raid:Place 6

CoW: Season 3 Temporary Place 18