What is the Mother of Scorpions Event?
It is the 7th mini-event following K'arkh, Andvari, and others.
The main rewards include a Ziri Doll and Ziri Soul Stones.
This event primarily focuses on collecting Ziri Soul Stones.
If you have no interest in obtaining Ziri Soul Stones, you can skip this event.
There is a dedicated bundle available, as well as a daily bundle.
Flavor Text
The sun's glare on Ziri's chitin armor is as pure as her morals. May the light of justice shine forever! May the Mother of Scorpions' loyalty and honesty serve as a steadfast example for the future generations!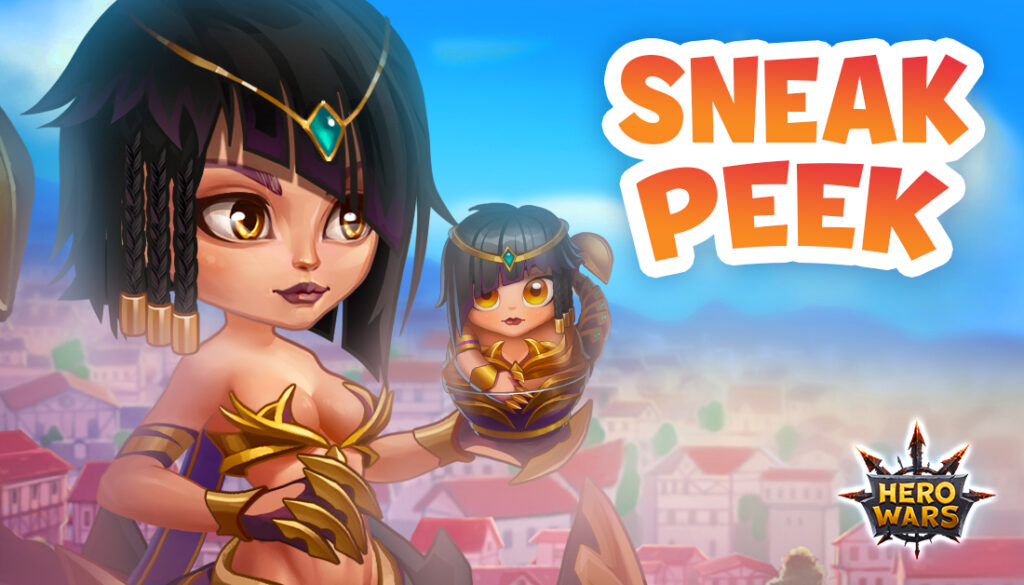 Mother of Scorpions Quests Order
1. Log in (MAX 3)
2. Get VIP (MAX 3,500)
3. Spend Emeralds (MAX 65,000)
4. Spend energy (MAX 15,000)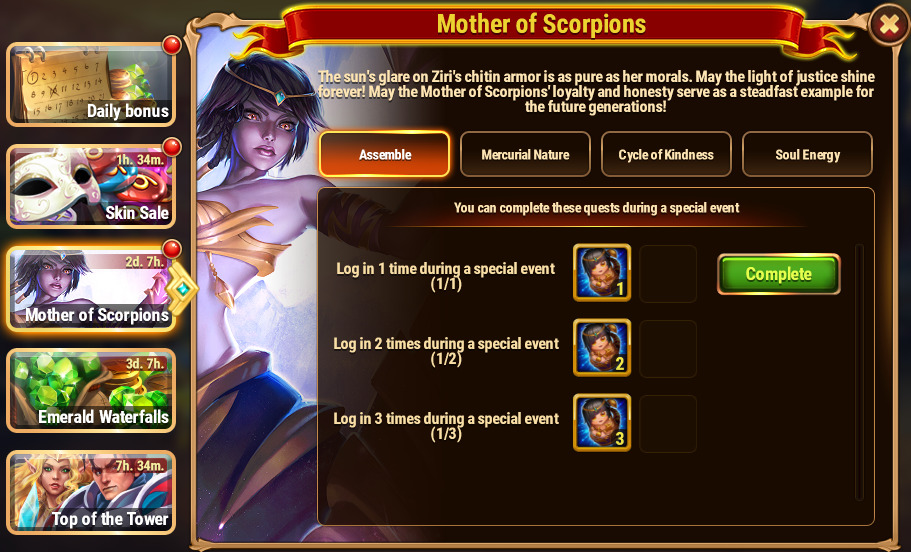 All Quests
Playing the Mother of Scorpions Event for a Good Deal
Utilize Emeralds in your campaign, particularly 50 Emeralds per day, as it is highly recommended. This will help you efficiently complete Quests 3 and 4.
Complete the event without claiming the quest rewards. Ziri's Soul Stones will be sent to your Mail. These Soul Stones will have a 3-day expiration date. If you receive them after the weekend event has started, you can still complete the Soul Stone Quest. (Note: The presence of a Soul Stone Quest on the weekend is not guaranteed. Prepare in advance and hope for the best, as you can complete the extra quests by delaying the pickup for a few days. Just remember not to forget to pick them up.)
Combining the purchase of Valkyrie's Favor will grant you 100 VIP points.
For those considering purchasing Ziri Soul Stones from the Shop
Ziri's Soul Stones are also available in the guild war store.
If you are a member of a guild in the Silver League or higher, you will have ample opportunities to obtain them.
However, since Silver Trophies can be used to purchase Titan Skin Stones, consider prioritizing the enhancement of Titan Skin Stones.
Keep in mind that Silver Trophies can also be exchanged for Titan Skin Stones, so you need to decide how to prioritize the enhancement of these stones.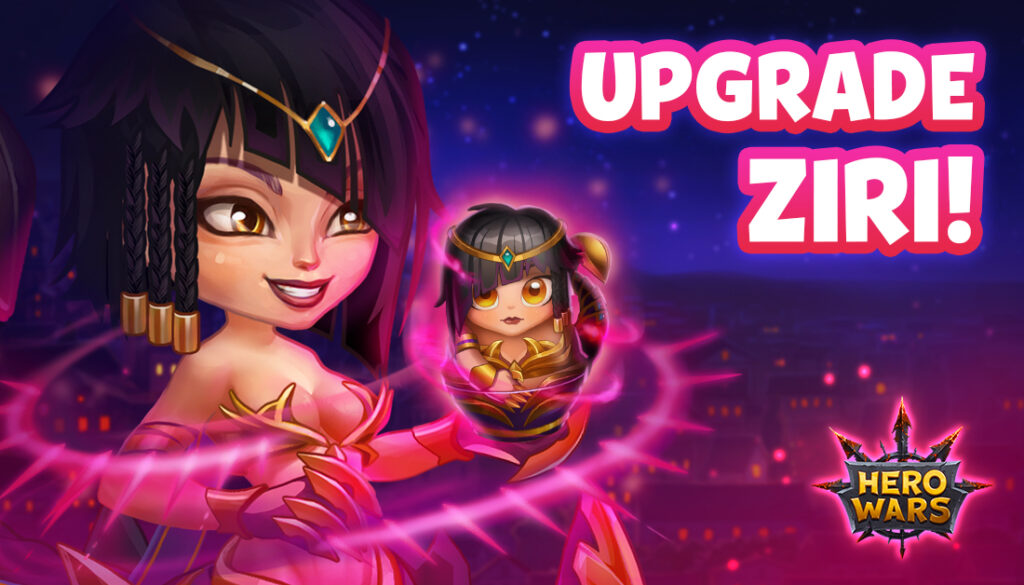 About Mother of Scorpions Quest Prizes
You can obtain Ziri Soul Stone, and Ziri Doll.

Ziri Doll
T.B.D.
Event History
Monday, April 25, 2022 (3 days)
Friday, June 09, 2023 (3 days)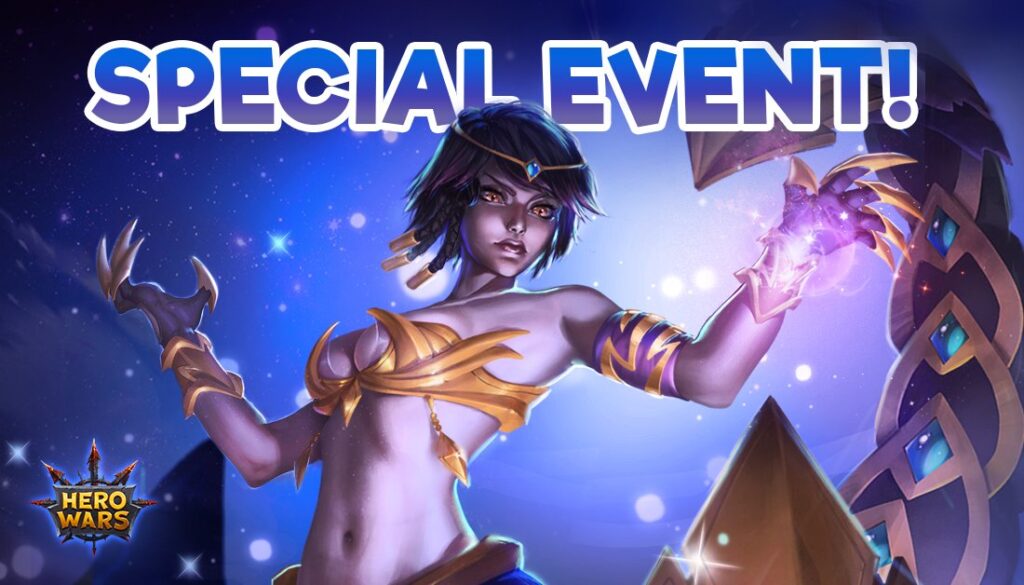 Mini-event in the same style
Hero Bundle
Daily Bundle
Daily bundle sales will be available during this event.
The contents of these bundles are not specifically related to the event.
Elemental Synergy Bundle
The bundle was sold for 24 hours only on the first day of the event.
Secrets of Outland Bundle
The bundle was sold for 24 hours only on the 2nd day of the event.
Valkyrie's Artifacts Bundle
The bundle was sold for 24 hours only on the 3rd day of the event.
Related Articles
Ziri
Mini Events(Heroes)