About it
x5 perfect artifacts, you can choose the kind you want and get it.
The perfect artifact can be backward compatible at a rate of 1:2. Thus, you can choose virtually any artifact. However, the white shards have a high ejection rate from the treasure chest and will eventually be left over. Not recommended.
Titan artifacts have a separate compatible item and are not covered by this item.
When you have just started the game and are training your first 5 players, you can build a strong team by prioritizing the "perfect artifact essence" which can strengthen the first artifact
Exchange is at arbitrary timing, so there is no waste if you exchange only the necessary number of items when you need them
Rewards for artifact event. Also, ejected from the root box of the Autumn Festival and New Hero Implementation Events.
There are similar items that are downward compatible, type-limited exchange items such as chests of artifact essences. These are available from Hero Upgrade Gift Box and Stellar Doll.
Operation
Inventory > Consumables > Click on the item, then Use > On the following screen, select the artifact icon, specify the number of pieces, and press Use.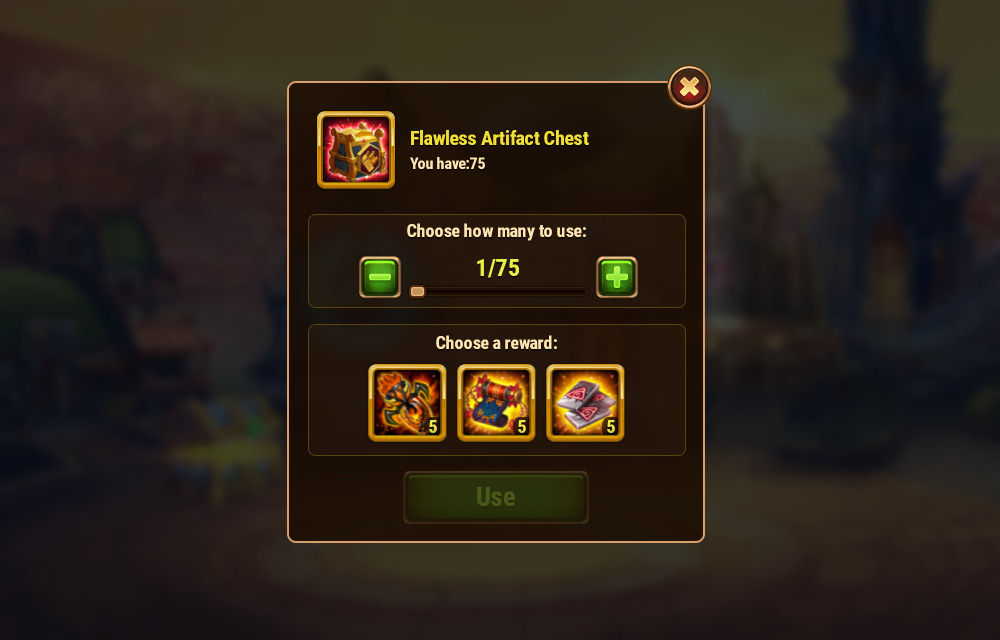 Examples of available root boxes
Harunian Brew
Julius Doll
Mushy and Shroom Doll
Harmony Chest
fafnir Doll
Related Articles
Hero List by Artifact
Type of First Artifact
Type of Second Artifact
Type of Third Artifact
Artifacts event : Legacy of the Great Ones