Summer Festival Overview
The Summer Festival draws its inspiration from Western Midsummer festivals and takes place annually between June and July.
The event follows the same format as Halloween.
Among all the events, it is known to be the most challenging, requiring thorough preparation well in advance.
An exclusive shop is available only during this event, where participants can obtain special coins that can be used throughout the year if kept.
Acquiring these coins largely depends on luck; some participants claim to have won 10 times after 20 draws, while others report winning only 2 times after 50 draws…
Don't miss out on the mini-games and free distribution of event items.
Each year during the Summer Festival, Solar skins are added to three heroes.
New Avatars and Frames are introduced as quest rewards each year, though they are often subtle changes. Avatars and Frames from previous years can be obtained from the Summer Doll, albeit with a low drop rate.
Flavor Text
Everyone who enjoys sunshine and lights the lives of others with kindness, welcome to the Summer Festival in Strongford!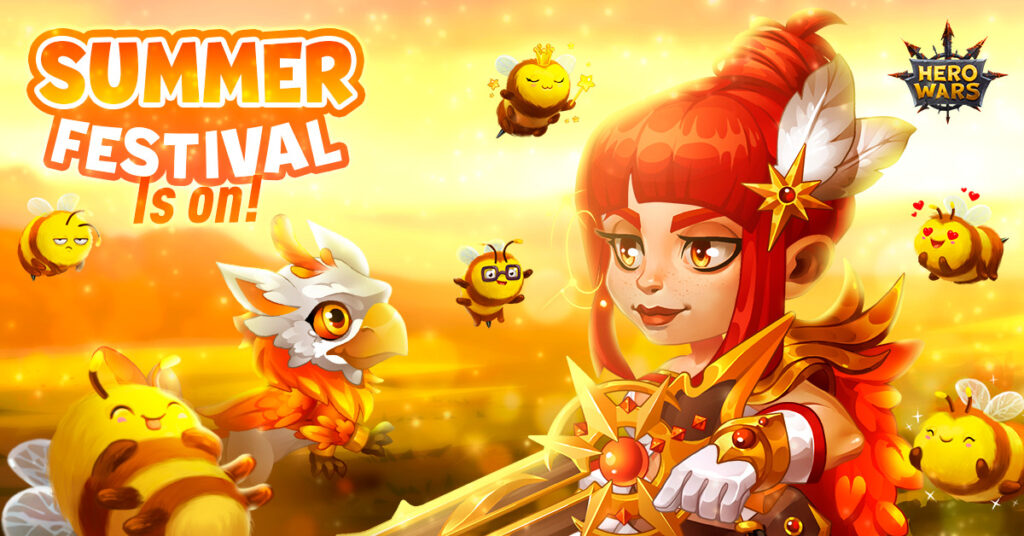 Summer Festival Play Guide
Summer Festival Event Flow
Obtain "honey" by completing quests, purchasing bundles, and receiving free gifts.
Use the acquired "honey" to claim prizes.
There's approximately a 13% chance of obtaining "Summer Festival Coins" as prizes.
Use the "Summer Festival Coins" to exchange for desired training materials at the Summer Festival Shop.
Once you acquire "Summer Festival Coins," you can use them even after the event concludes.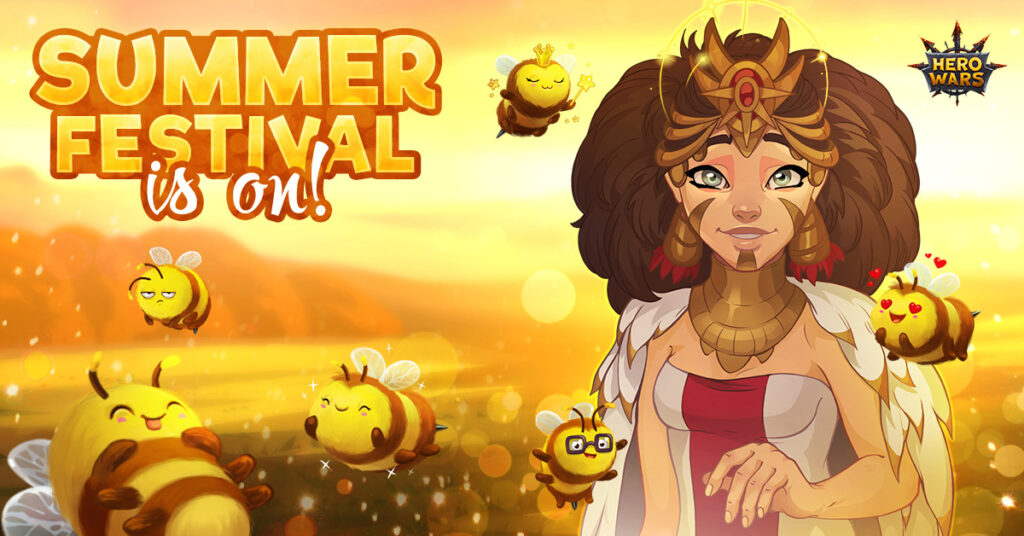 Summer Festival Quest Order
1. Complete quests of the special event (MAX 84)
2. Log in (MAX 7)
3. VIP Level (MAX 7)
4. Spend Emerald (MAX 65,000)
5. Spend Energy (MAX 18,000)
6. Open Chests in Outland (MAX 165)
7. Get Hero Soul Stones (MAX 1,000)
8. Fight on the Arena or Grand Arena (MAX 50)
Tasks and Returns
All Quests
In 2023
In 2022
Summer Festival: How to Complete the Soul Stone Quest
The main objective is to earn 1,000 soul stones for your heroes, making it the grandest event of all, requiring strategic planning.
All shops offer soul stones for purchase (except Jet).
Buying soul stones from the Outrand Shop is subject to individual judgment.
Aim to complete all Heroic Missions daily during the event (as much as possible).
Preserve and use the dolls acquired from previous events, especially the Demon dolls, as they are effective.
Save the rights to receive 30 and 80 soul stones as rewards from season events to use in this quest.
Keep the Lesser Hero Soul Stone Chest from the log-in bonus and use it during the event.
If you have Elemental Tournament Certificates that grant Soul Stones, save them until the start of this event and use them here.
It's not recommended to buy Hero Soul Stone Chests from the Summer Festival Shop as they are not cost-effective.
Summer Festival How to complete other quests
Priority should be given to using emeralds in Campaign and Outland.
Using the 500 energy from the official gift in Mail is an option, but remember that luck plays a significant role in this event.
If you haven't conquered the bosses in Outland, progressing here will allow you to open more treasure chests.
If you have enough emeralds, open up to Emerald x90. If you haven't defeated the Outland boss, you can open x90 every time you defeat them.
Arena/G-arena requires a considerable number of attempts. If you lack time, consider going on a suicide mission to complete the required number of attempts first.
Priority with other events
Enchanted Runes, Chaos Core, Artifact Coins, Gold, and the shop are the main prizes. Focus on these according to your needs.
Solar Skins are available for a limited time but can be obtained at the usual price during the event. You can skip them if not interested.
Honey
Summer Festival Coin, Summer Festival Shop
Shop Data
Recommended Guide
Summer Doll
Mini-games
Group Gifts
Day 1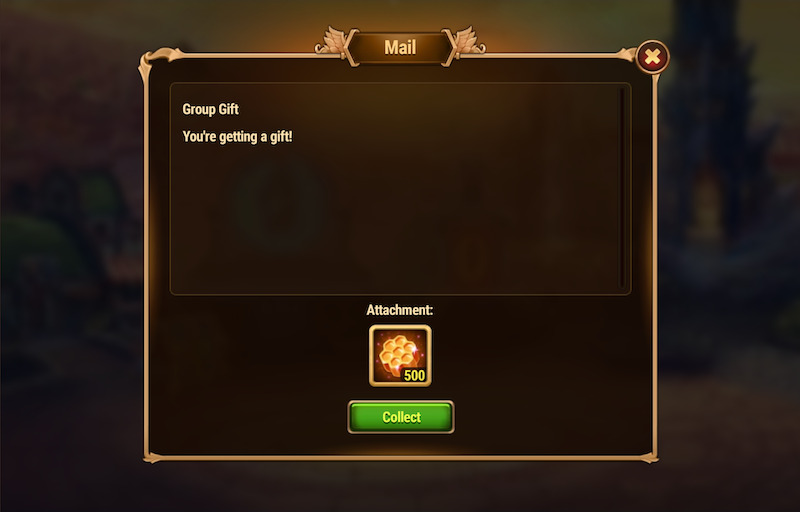 Day 5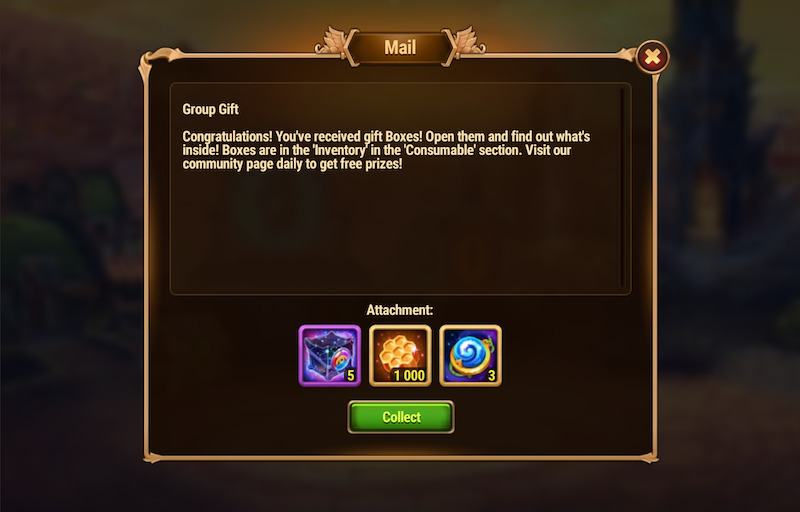 Day 6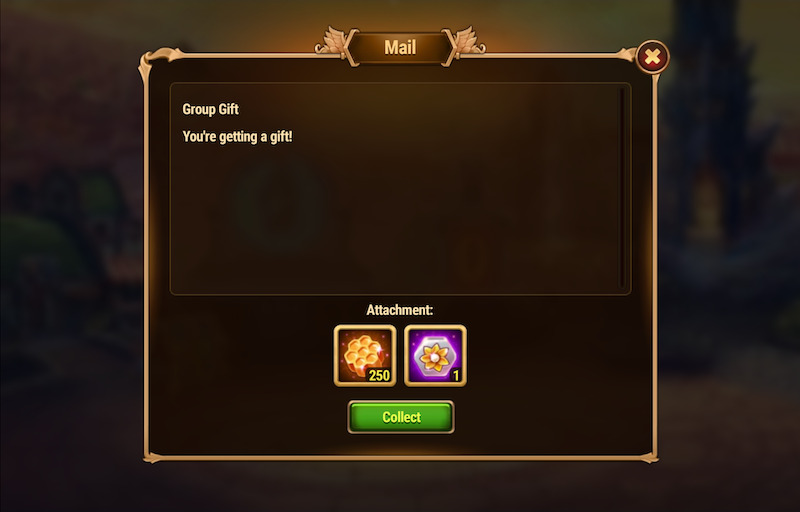 Every Day
On days when there are other group gifts, you get both.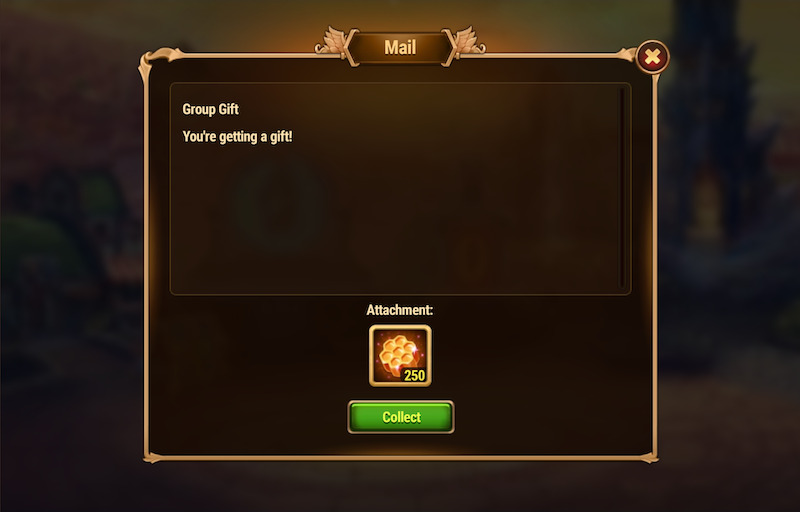 Solar Skin
About the addition of the Solar Skin
Solar skins are added to three heroes.
Solar Skins will be available for the target heroes at the same time as the event is added.
After the event is over, you can still obtain Solar Skins through normal means (Skin Stones or Bundles).
A special shop exists, but its content is the same as the regular shop, offering no additional benefits.
There's no advantage in using the special shop.
If you need a Solar Skin, you can procure it at your own pace when you need it.
Additional Heroes for Solar Skins
Each year, three new heroes receive Solar Skins in this event.
2023 : Aidan, Heidi, Kayla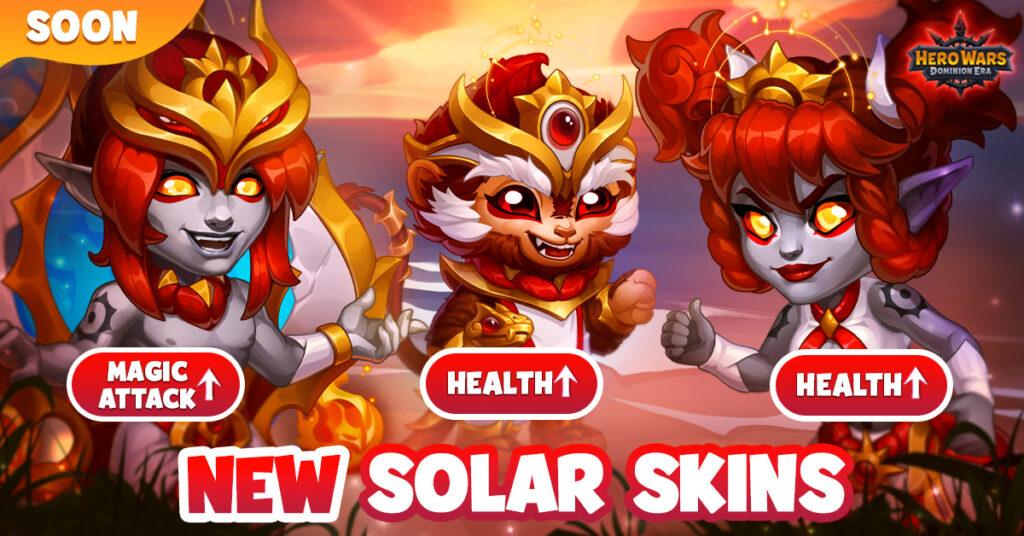 2022 : Crista, Lars, Deredevil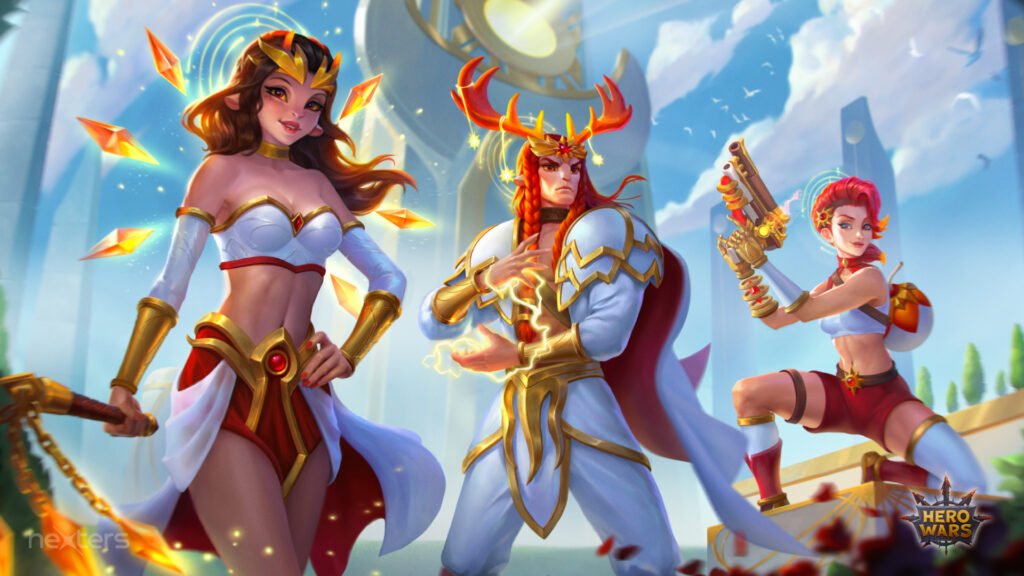 2021 : Ishmael, Astrid and Lucas, Ginger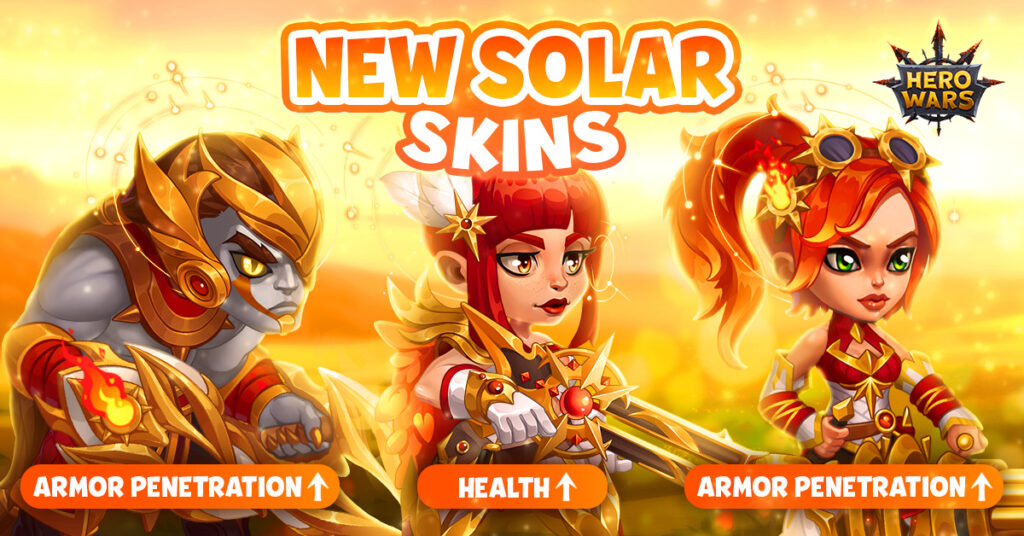 2020 : Martha, Faceless, Dante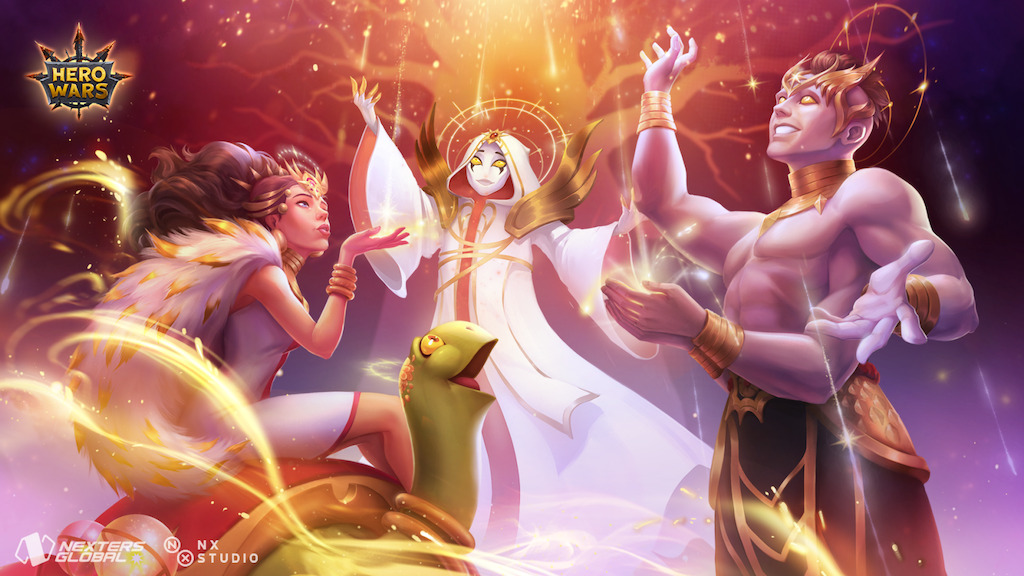 2019 : Lian, Jhu, Kai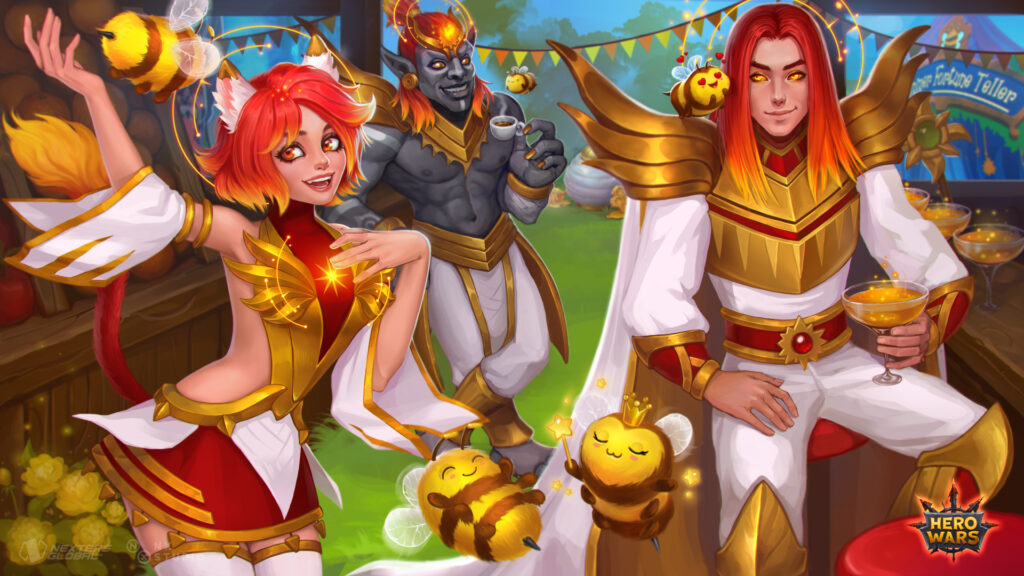 Tristan's Solar Skin
Tristan's Solar Skin is not related to this event and was added separately when the game was implemented.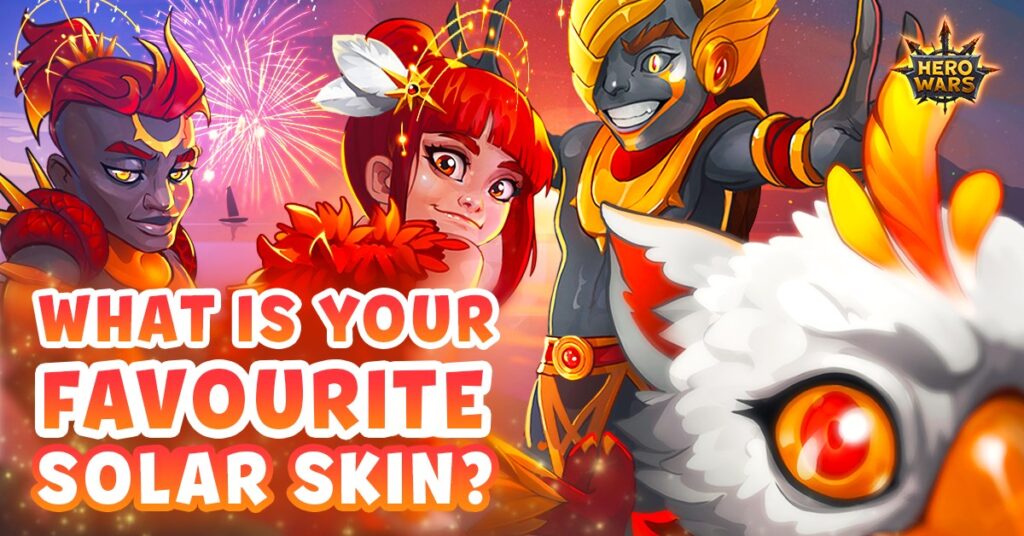 After the event
After the event, you can exchange Honey x100 for Beekeeper's Box x1 at a rate of rounding up fractions to make small fractions more profitable.
(After the event store disappears, reload your browser, and you will receive it in your Mail.)
Summer Coins and Summer Dolls can be used even after the event ends.
Summer Dolls have about a 1% chance of discharging Honey x250, but the outcome of using Summer Dolls after the event has not been tested.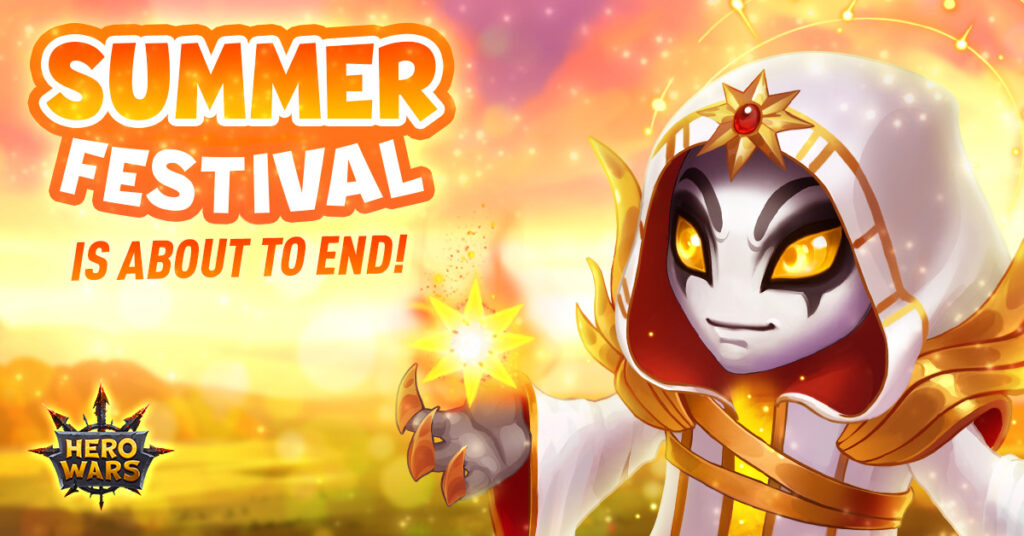 How to use Summer Festival Coins after the event
Inventory – Coin – Summer Festival Coin – Spend
If you want to cancel use, press esc without pressing "Buy" to cancel.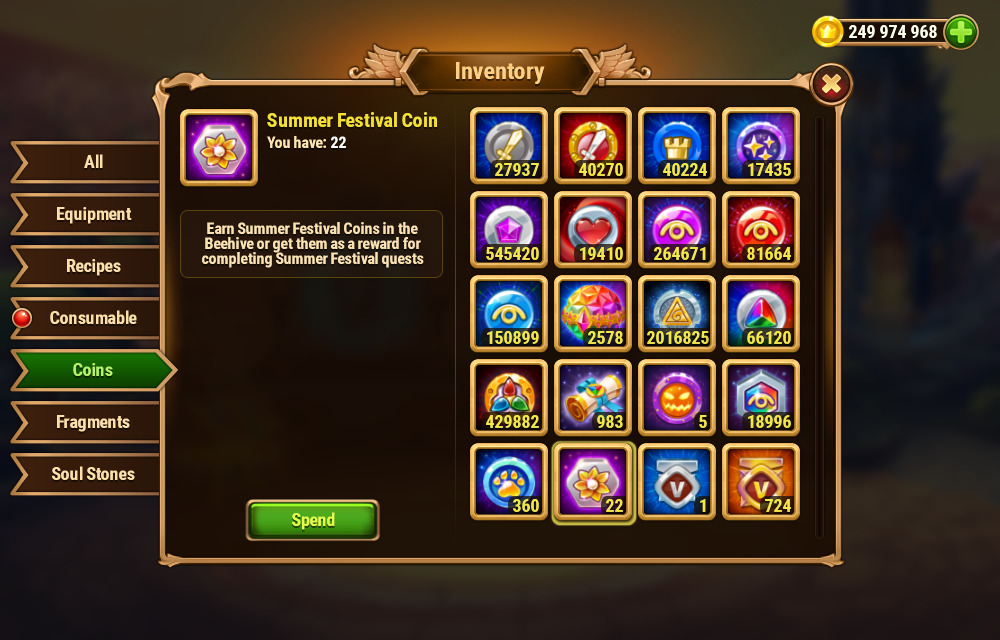 Event History
Thu, 25 July 2019 (7 days)
Fri, 19 June 2020 (7 days)
Thu, 24 June 2021 (7 days)
Mon, 25 July 2022 (7 days)
Tue, 25 July 2023 (7 days)
Summer Festival and Emerald x4 Sale
Emerald x4 sales are often held during the Summer Festival.
As for 2022, some were eligible for the x4 sale and others for the emerald chest bundle.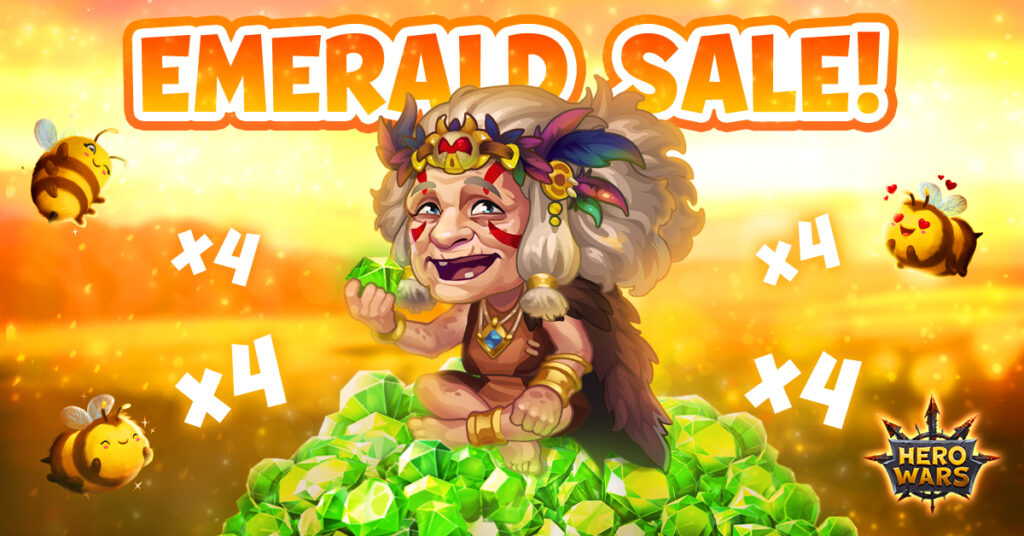 Emerald x4 Sale
Emerald Chests!
Bundle
Opening
Summer Bundle
Events in the same format
Spooky Festival
Related Articles
Seasonal Events
Why is Heidi's Health skin considered risky?