Daily bonus
Receive one free gift by logging in daily.
Reset on a monthly basis.
Reward content is the same every month, except for heroes eligible for Soul Stones.
Double bonus is applied according to VIP level. Maximum VIP10.
If you don't receive the gift, you won't be able to receive the later half ones.
The later the content, the more important it is.
The later the content, the more emeralds you will receive.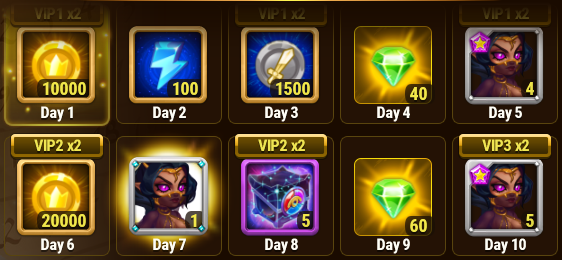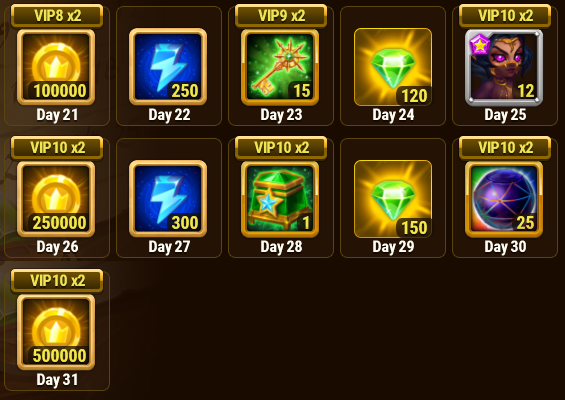 Explanation of individual rewards
Monthly Hero : The 7th day of every month. If you already own the target hero, you will get the Soul Stone needed to summon it.
★Star1:7, ★Star2:18, ★Star3:30
Monthly Hero's Soul Stone : The hero changes every month. The target hero may be specified by the management, or may be decided by user vote.
Energy : Energy is gained the moment it is acquired. Be careful when you get it, especially on Fridays when the event often starts.
Lesser Hero Soul Stone Chest: When used, you can get x50 of Hero Soul Stone. Often used for Martha and others. Very important!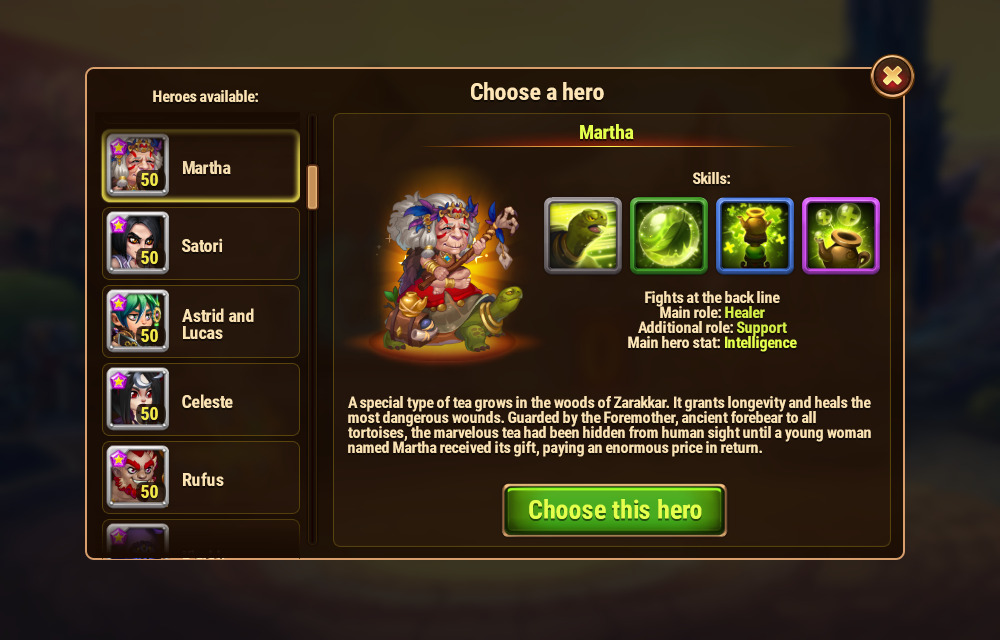 Related Articles
Get Emeralds
Hero of the Month
Hero Soul Stone Chest