What is a Hero Soul Stone Chests?
You can obtain Heroes Soul Stones of your choice.
A Hero Soul Stone Chest of can get 100 Soul Stones.
A Lesser Hero Soul Stone Chest can get 50 Soul stones.

Operation
Inventory > Consumables > Click on the item, then Use > Determine the number and color in the following screen, then press Use.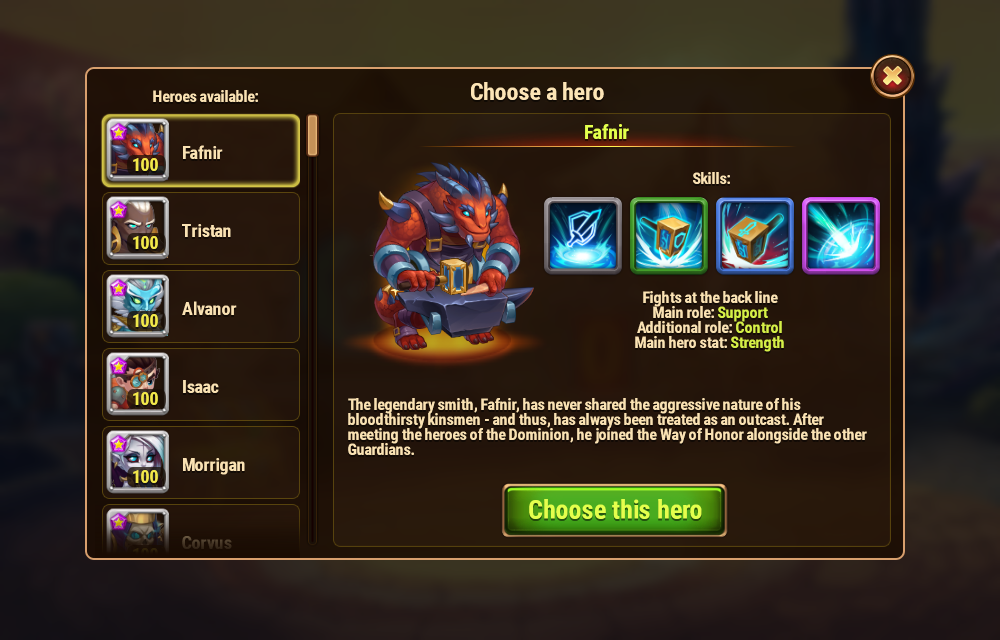 Addition of New Heroes
When new heroes are introduced, they will be added to the summoning list of this item after a certain period of time.
Not all heroes will be added, and some will not be added.
The time of the addition is linked to the Hero's Treasure Chest.
There are two types of Hero Soul Stone Chests
They are same name items with the same purpose, but may differ only in the timing of the addition of heroes.
You can distinguish them by the background color of their icons on your inventory.
Red background (heroes are added earlier)
Blue background (Heroes are added later)

Recommended use
Available for the "Get xx Hero Soul Stones" quests that often appear in events. It is more efficient to stock up and use it at the time of an event.
Prioritize the use of this item for heroes who cannot get Soulstones from the Shop or Campaigns.
How to get Soul Stones
About heroes that cannot be chosen
It has been officially explained that Cleaver, Jet, Iris, and Amira will not be added to the Hero Soul Stone Chests. Other heroes may be added in the future, even if they are currently not selectable.
About obtaining this chests
They are available at the end of each month in the Daily Bonus. If you forget to get it on the way, you will not get it, so you need to remember to get it every day.
Often given as a reward in some seasonal events.
It is distributed as a group gift in extremely rare cases.
Daily bonus
March: Ode to Beauty
A spring Skins will be added.
April: Spring Rebirth
Panel event. The frames are just lovely.
May-July: Blackbeard's Legacy (Treasure Island)
Panel event. Held from May to July, with a variation each year.
November: Cyber-con
Panel event. Cybernetic Skins will be added.
Related Items
Soul Casket
Related Articles
Soul Stones
Soul Stone Alchemy
Pet Soul Stone
Titan Soul Stone