Overview
Emeralds are the actual in-game currency of Hero Wars (Gold is a supplementary enhancement material).
Most of the Emeralds are obtained through direct purchase.
There are several ways to obtain them as in-game prizes, and there are efficient ways to collect them.
List of ways to obtain Emeralds
Direct purchase of Emeralds (x4 sale is monthly/Emeralds x300~319,000)
Arena ranking rewards (Daily/Emeralds x40~650)
Daily bonus (Monthly/Emeralds x550 in total)
ToE Ranking Reward (Weekly/Emeralds x50-10,000)
Asgard Individual Ranking Reward (Weekly/Emeralds x50~10,000)
Asgard Guild Ranking Reward (Weekly/Emeralds x25~5,000)
Quest Rewards
Hero's Color Up Reward
Outland Boss Defeat Reward
Boxy's Gift(irregular/ rare Emeralds x500 and x1,000)
Piggy Bank(A quest to purchase a piggy bank will suddenly occur for each individual. The conditions for this to occur are unspecified.)
Purchase in bundles (most are not very affordable)
* ToE : Cross Server Elemental Tournament
* A certain Team Level is required to participate in Arena, ToE, and Asgard.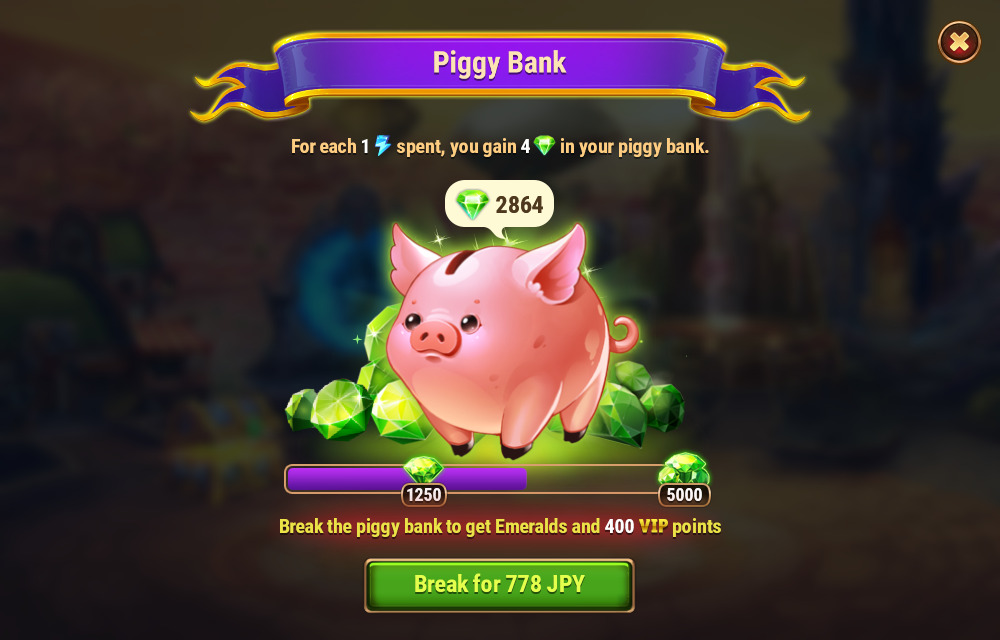 Daily Bonus Breakdown
Day 4 : x40
Day 9 : x60
Day 14 : x80
Day 19 : x100
Day 24 : x120
Day 29 : x150(In February, you only have until the 28th day to receive them.)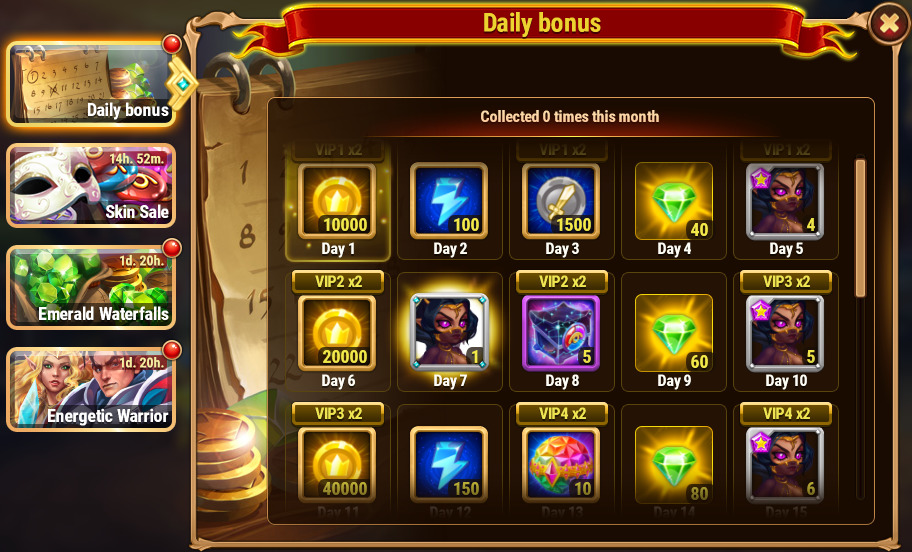 How to collect Emeralds (ongoing)
Buy Emeralds at the monthly Emerald x4 sale (unless you play without paying) *Bundles may be more profitable at low VIP.
Daily arena ranking update just before 8pm (Emeralds will be included in the top 1,000 prizes in the server)
Don't forget to receive your daily bonus every day (if you forget to receive it, you will not be able to receive the second half of the content)
Participate in the ToE (Titan Tournament) every week (You will receive 50 Emeralds every week if you remember to participate and receive them).
Earn Asgard's individual rankings every week (the guild-wide rewards for defeating the enemy are far greater, so that will be your first priority).
Earn weekly Asgard guild rankings (the rewards for defeating high-level bosses are far greater, so those will be prioritized first).
Don't forget to pick up Boxy's gifts, which are distributed for free on the official website and Youtube (there is a about 0.1% chance that you will receive 500 or 1,000 Emeralds).
It is up to the guild as a whole to decide how to handle the guild raids in Asgard. All you can do is run your own guild or choose a guild to join.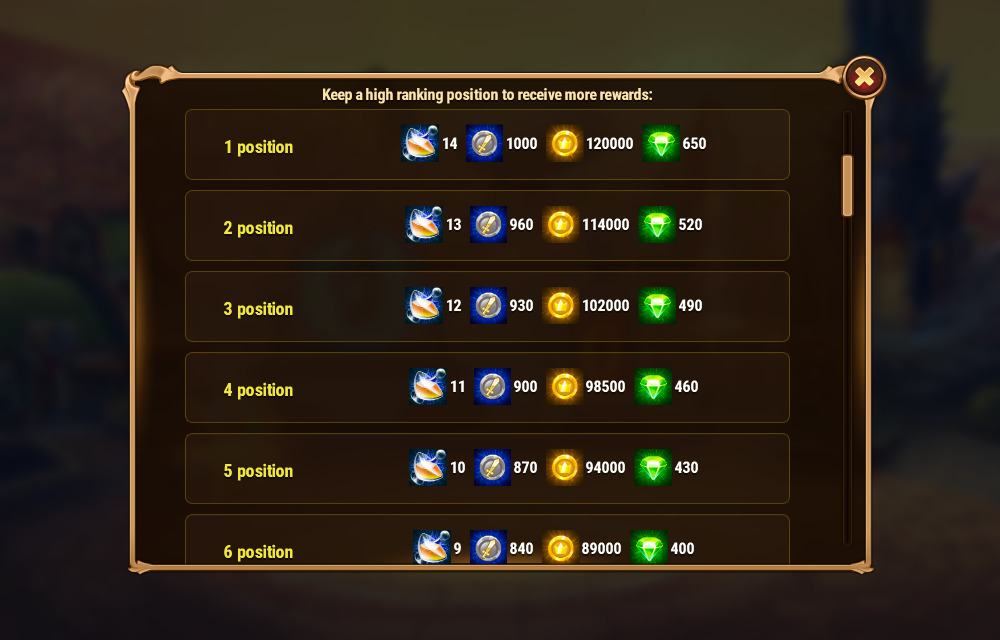 How to collect Emeralds and how to get them
T.B.D.
How to collect Emeralds (one-time use)
Complete quests efficiently (up to once, but I think the total will be about 20,000 Emeralds).
Update your personal ranking record in the Arena and Grand Arena (moving to a server with relatively few players will make it easier to achieve).
If you have extra materials, you can upgrade your hero's color and receive Emerald x10 in your mail.
You can get Emeralds for defeating bosses in the outlands (each level can be done once)
If you are planning to buy them in the x4 sale, buy them when the piggy bank appears, depending on the rate (purchase is required, but you may be offered better terms than the x4 sale).
* Some sites recommend collecting outside of the game or using a point site to earn web money.There have been reports of problems with those in the community.
About Buy Emeralds
You can save money by purchasing Emeralds when there is a quest to purchase them.
There are unmarked, x2, x3, and x4 packs depending on when you purchase them.
The first time you start the game, you will be offered x3.
If you use the x3 purchase, you will get x1 and x2 in the regular time, and x4 in the sale time.
x3 benefits will be restored once a year when the system is updated on January 1.
x4 literally means that you can buy 4 times as many Emeralds for the same amount of money!
Basically, the theory is that you should only use x4 to make purchases.
Bundles of Emeralds are also available, but the x4 sale is more profitable for high VIPs.
You can also buy Emeralds in the VIP10+ store, but the x4 sale is more profitable.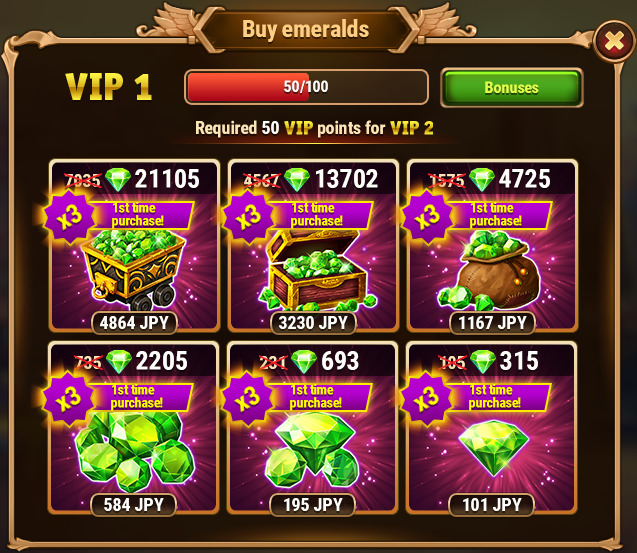 9 types of Buy Emeralds
Depending on your purchase status, you will be offered 6 of 9 different packs.
Initially, the six smaller packs will be displayed, and you will slide to the more expensive packs depending on your purchase status.
In the past, there used to be a considerable difference in rates when choosing a currency while watching the currency rate, but this has now been improved.
Emerald x100
Emerald x220
Emerald x700
Emerald x1,500
Emerald x4,350
Emerald x 6,700
Emerald x13,500
Emerald x26,100
Emerald x36,250
The actual amount of Emeralds you will get is based on the above plus the x1-x4 settings, plus the VIP increase.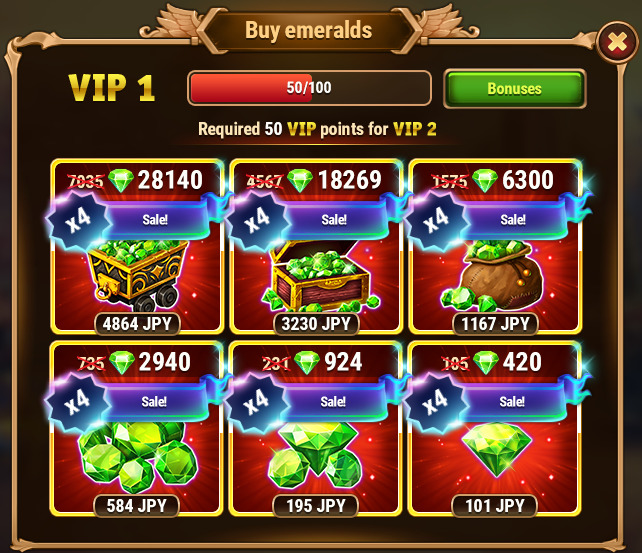 More