How to beat Corrupted Cleaver
Adventures's boss.
The skills used are similar to those of Cleaver.
Corrupted Cleaver robustly recovers and the display of recovery values even extends beyond the screen.
For Jet, it's crucial to have enough HP to survive and to raise the skill level of the third skill to effectively inhibit recovery.
Unlike Jet, Celeste requires a certain level of enhancement. This is because the performance of recovery inhibition depends on Celeste's magic attack status.
There are numerous heroes who are effective as DPS. For instance, Jhu and Orion are not only potent against other Bosses but also effective against Corrupted Cleaver.
Mojo's fourth skill proves effective. When the skill is maxed, it continues to generate additional damage even after Mojo has fallen.
Depending on buffs and other conditions, a two-hero composition of Celeste and Mojo can successfully defeat him.
Example of Adv13 defeat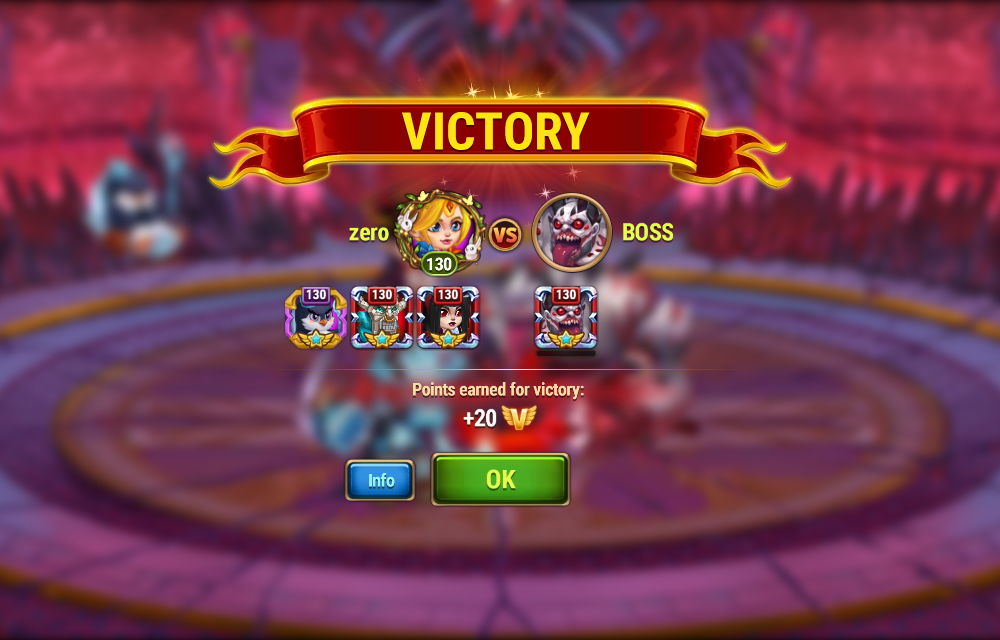 The game is being played in fast-forward auto mode for the defeat.
Upgrade guidelines for Adv13 defeat
Celeste: Around 170,000 power. Focus on the first artifact and Magic Attack.
Mojo: Around 160,000 power. Focus on the first artifact and Magic Attack.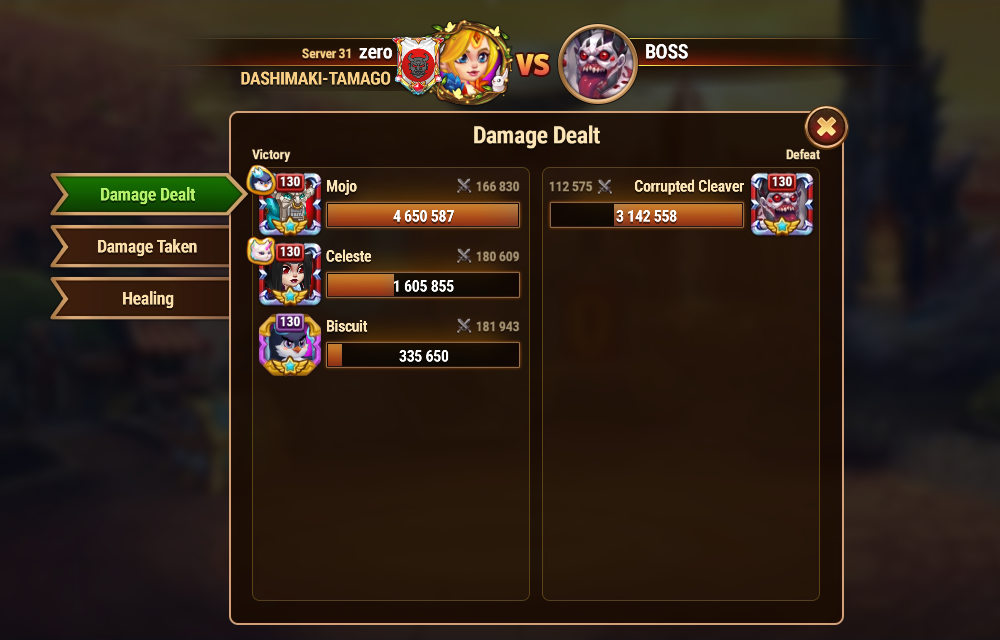 * In case of insufficient strength, adding heroes like Jhu, Orion, Nebula, and Dorian can lead to victory.
* This case, I went with Biscuit, but Marlin might be better than Biscuit.
Other Adventure Bosses
Corrupted Galahad can beat by solo
Corrupted Orion can beat by 2 heroes
Related Articles
Adventures
Pets
Patron List
Pet Level
Chaos Particle
Pet Potion
Pet Soul Stone
Order of pet upgrade for a strong team
Companion Pet Ranking