How to beat Corrupted Orion
Adventures's boss.
The skills used are similar to those of Orion.
They're going to hit us with a ridiculous number of missile attacks.
Isaac is a counter hero.
Because of the high number of attacks, it's easy to trigger our skills.
Heroes with damage in their first skill combined with Dorian will be a counter fest and easy to take down.
Thea and Dorian combined with Thea who has a canned first AF can cut down the damage significantly. Isaac is more recommended.
Example of Adv13 defeat
It is defeated in fast-forward auto.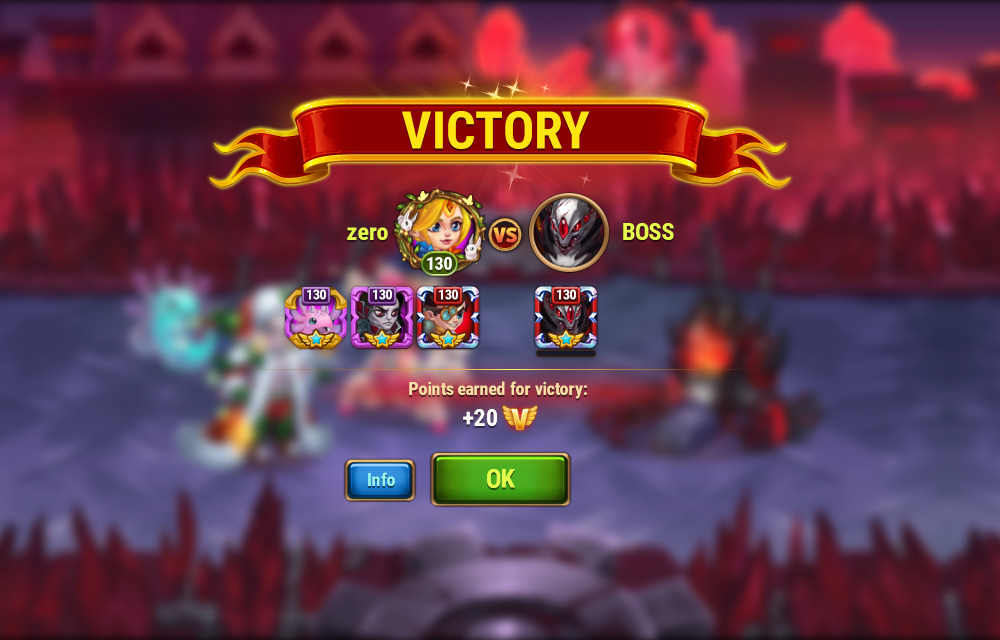 Upgrade guidelines for Adv13 defeat
Isaac: about 160,000. First artifact, physical attack and Health are important. Armor Penetration and Magic defense is unnecessary.
Dorian: 4th skill skill level should be MAX. Others are unnecessary.
*If Isaac's strength is insufficient, he can be defeated by supplementing other heroes.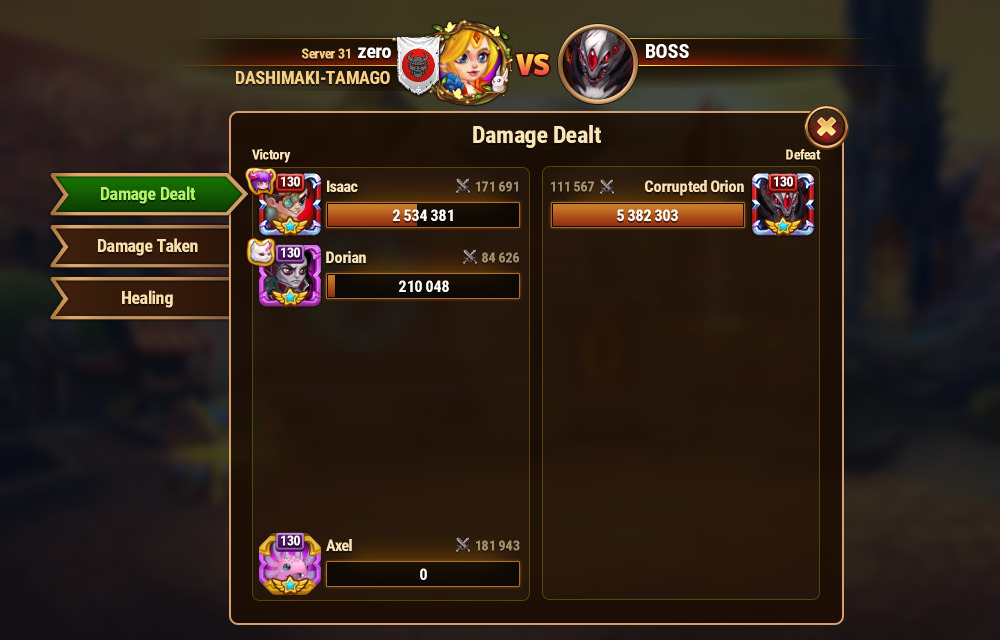 Other Adventure Bosses
Corrupted Galahad can beat by solo
Corrupted Cleaver can beat by 2 heroes
Related Articles
Adventures
Pets
Patron List
Pet Level
Chaos Particle
Pet Potion
Pet Soul Stone
Order of pet upgrade for a strong team
Companion Pet Ranking