How to beat Corrupted Galahad
Adventures's boss.
The skills used are similar to those of Galahad.
A ranged attack of the Iron Skies, dealing physical damage + pure damage. If attacked without thinking, it is common to be wiped out in two skill activations.
Vulnerable to tank-less teams.
Jhu can be defeated solo if accompanied by Oliver.
Yasmine Tank will be fighting with the direction of the Iron Skies attack facing the opposite side of the team. For this reason, the other four are highly effective for any team.
If Mojo is used, Mojo can function well as long as his fourth skill level is MAX.
Since Galahad has pure damage attack + Vampirism, it is more effective to push in with a suicide attack hero than to fight with a strong defense.
Example of Adv13 defeat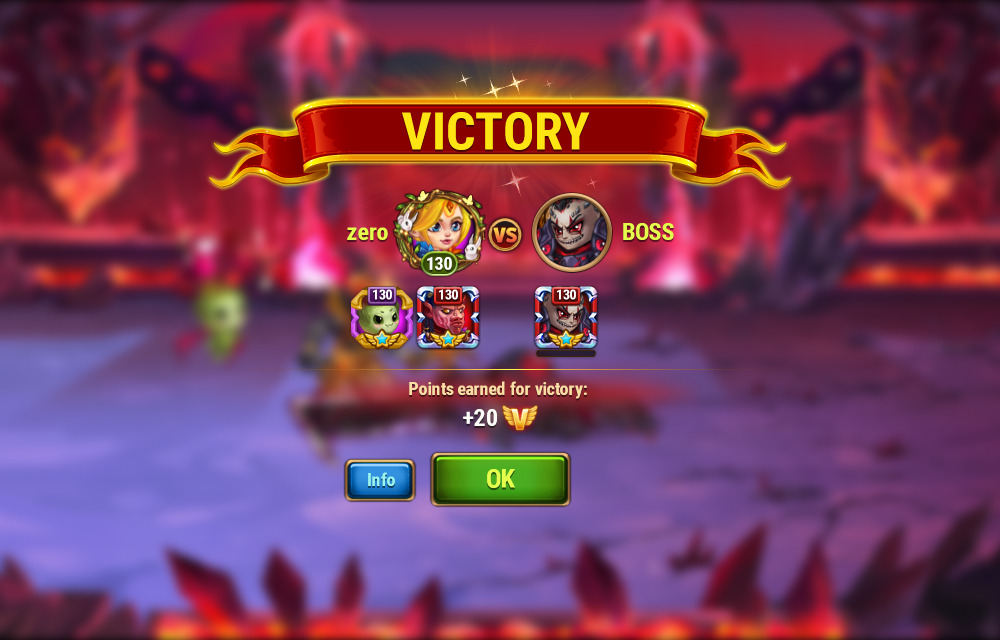 It is defeated in fast-forward auto.
Upgrade guidelines for Adv13 defeat
Jhu: 160,000 or so. First artifact, Armor penetration, and Crit hit chance are important; Health, Armor, and Magic defense are unnecessary.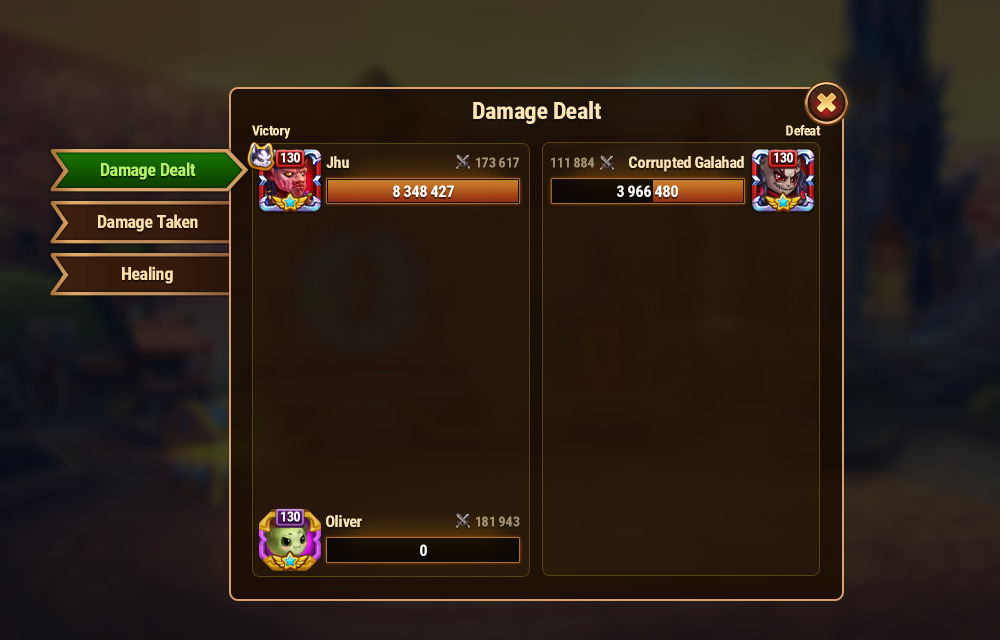 *If Jhu's Power is insufficient, there is a plan to increase firepower with Mojo or heal him with Dorian, but the success rate of attack will be reduced.
Other Adventure Bosses
Corrupted Orion can beat by 2 heroes
Corrupted Cleaver can beat by 2 heroes
Related Articles
Adventures
Pets
Patron List
Pet Level
Chaos Particle
Pet Potion
Pet Soul Stone
Order of pet upgrade for a strong team
Companion Pet Ranking