Free Emeralds Tasks x2
Available for a limited time as a special promotion.
Designed for individuals with ample time but a preference for not spending a significant amount of money.
It's worth noting that many free games feature numerous commercials.
Despite the double reward, I hesitate to give it a wholehearted recommendation.
Consider Uber Eats, for example; its referral program offers a better discount rate, unrelated to Hero Wars.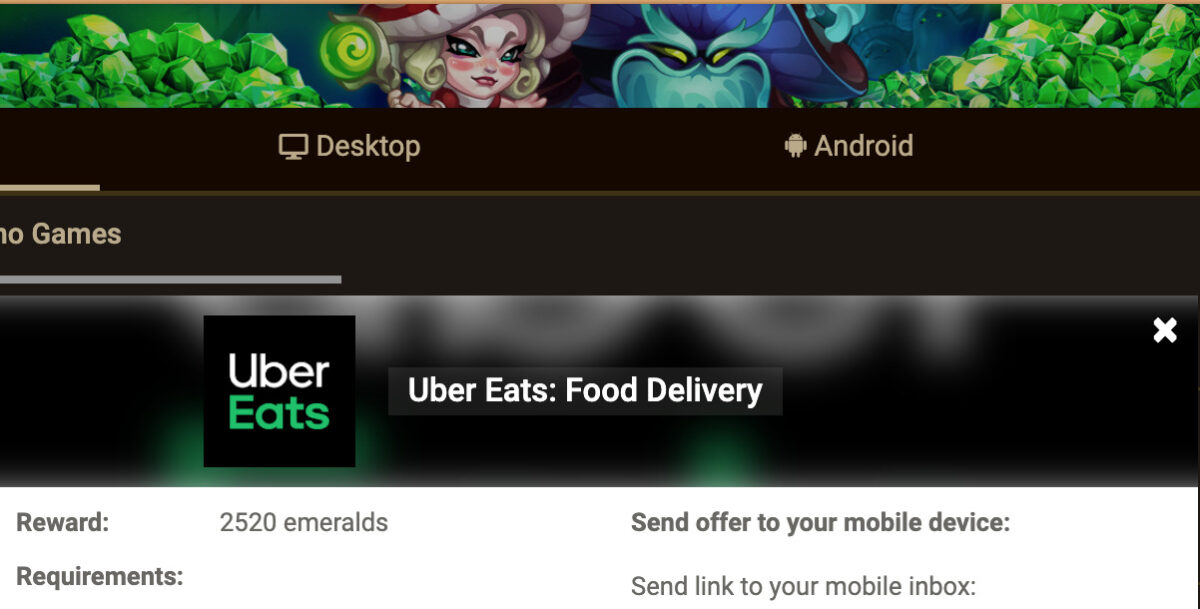 Showing in progress

Official Message:Special Promotion!
Special offer: All tasks for free emeralds that you start before September 25, 2 AM UTC will bring you twice as many emeralds! You just need to start any task to be eligible to get double rewards, there is no time limit for completion.
Please note that after the end of the promotion period, rewards will return to the standard.
History
Friday, September 23, 2023 (3 days)
Free Emeralds