About the Bundle
Sold in conjunction with the mini-seasons.
Obtain x20 archaeologist's tools.
Available for one-time purchase only.
Purchase 4 Gold Tickets and this bundle during the mini-seasons to secure 2 Totems.
Do not buy unless you are certain of obtaining the totems.
Eligible for VIP.
Eligible for Emerald Waterfalls.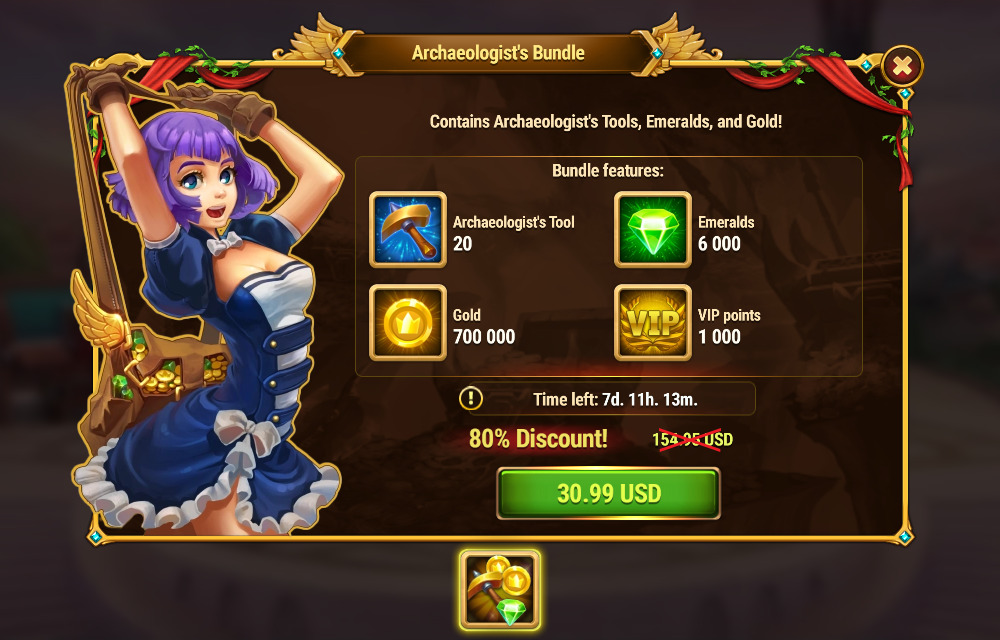 Event Guide
Mini-Seasons
Season's Quests
Mini- Season 1: Cosmic Season
Mini-Season 2: Ascension Season
Mini-Season 3: Nature Season
Mini-Season 4: Champions Season
Season's Rewords
Mini- Season 1: Cosmic Season
Mini-Season 2: Ascension Season
Mini-Season 3: Nature Season
Mini-Season 4: Champions Season
Same Name
Event
Emeralds type