What is the Foundations of Power?
Events with Titan Skin Stone as prizes.
By completing this event, you can obtain Titan Skin Stones x206,850. This is equivalent to 55,160 emeralds.
Titan Skin Stone
Flavor Text
Who would have thought that Titans can become stronger still than their former selves? Now that their new forms have arrived on the battlefield to smite evil, no one dares doubt the foundations of the ancient creatures' power, the origins of their wisdom, and the source of their otherworldly might!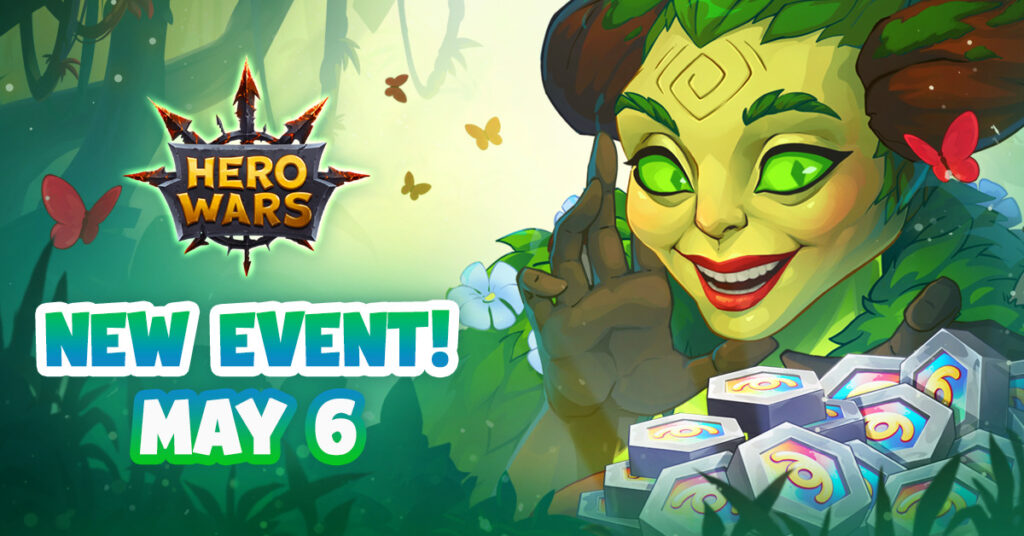 Quest Order
1. Log in (MAX 3)
2. VIP Level (MAX 7)
3. Buy Emerald (MAX 80,000)
4. Spend Emerald (MAX 100,000)
5. Spend Energy (MAX 15,000)
6. Summoning spheres (MAX 50)
7. Collect Titanium (MAX 1,000)
8. Open Outland Chest (MAX 250)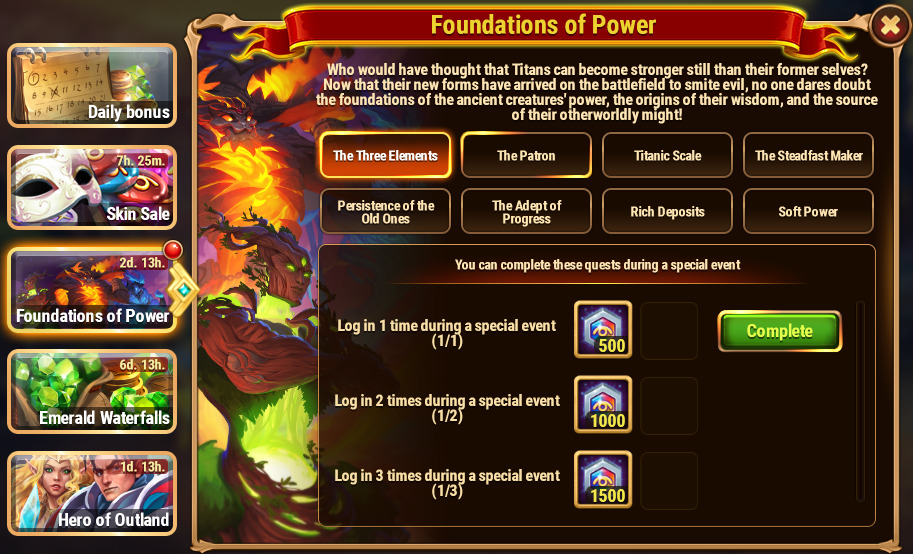 Completa Titan Summoning Quest
This event requires 50 Summoning Spheres.
There are no daily quests for Summoning Spheres, so it is always a good idea to save a certain number of Summoning Spheres for effective enhancement.
Titan Soul Stone
All Quests
Event History
Friday, May 06, 2022 (3 days)
Friday, July 08, 2022 (3 days)
Friday, November 07, 2022 (3 days)
Friday, December 09, 2022 (3 days)
Friday, February 03, 2023 (3 days)
Event Bundle
Foundations of Power Bundle 1st
Foundations of Power Bundle 2nd
Daily Bundle
December 10, 2022
Titans Artifacts
December 11, 2022
Dominon Pets
Event of the same name
An event of the same name exists, but with a different quests.