Secret Wealth Overview
Available for a limited time only.
Emeralds can be used to purchase Bottled Energy, Runes, Artifacts, and Equipment.
The available contents may vary from account to account.
The contents sold will change each time the shop is renewed. Timing of renewal seems to be the same as the Town Shop.
Energy bottles are offered in three different patterns, all at discounted prices.
Runes are discounted by 20%. Normally, acquiring 50 great enchanted runes would require 5,000 emeralds.
Equipment purchase rates are the same as or slightly higher than the rare fair, so they can be disregarded.
The event duration is 25 hours, not 24 hours.
Equipment display buggy in some cases.
Official message: Check Out the Time-Limited Tab!
Take advantage of this unique opportunity! Make sure to visit the new time-limited "Secret Wealth" discount tab of the Merchant on the main square of Strongford to buy equipment and other resources that will make your Heroes even stronger!
Please note that the "Secret Wealth" tab is time-limited and will last until June 15, 12 PM UTC, hurry up!
Display during the fair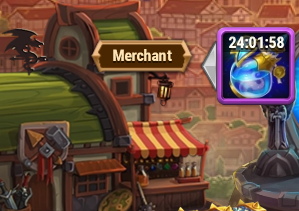 Items of Bottled energy
(75% chance) Bottled energy x5: 1,500 Emeralds (200 Emeralds less than the Town Shop price)
(20% chance) Bottled energy x10: 2,500 Emeralds (500 Emeralds less than the Town Shop price)
(5% chance) Bottled energy x20: 4,500 Emeralds (1,500 Emeralds less than the Town Shop price)
Examples of goods
Example 1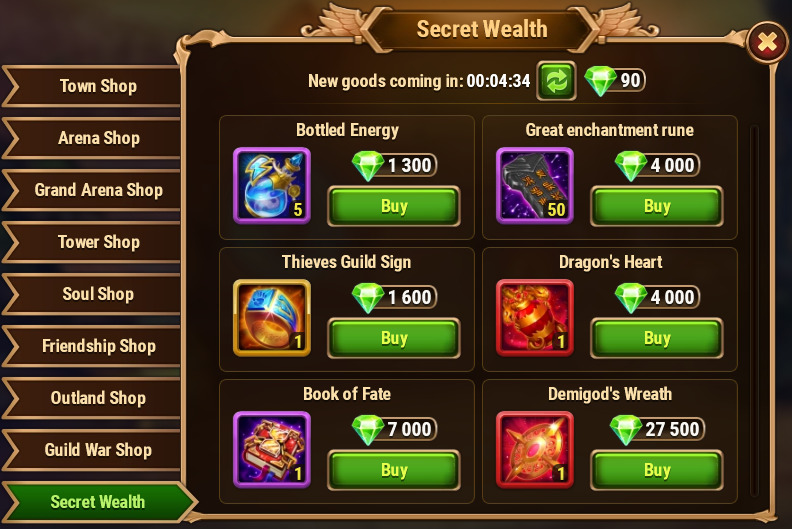 Example 2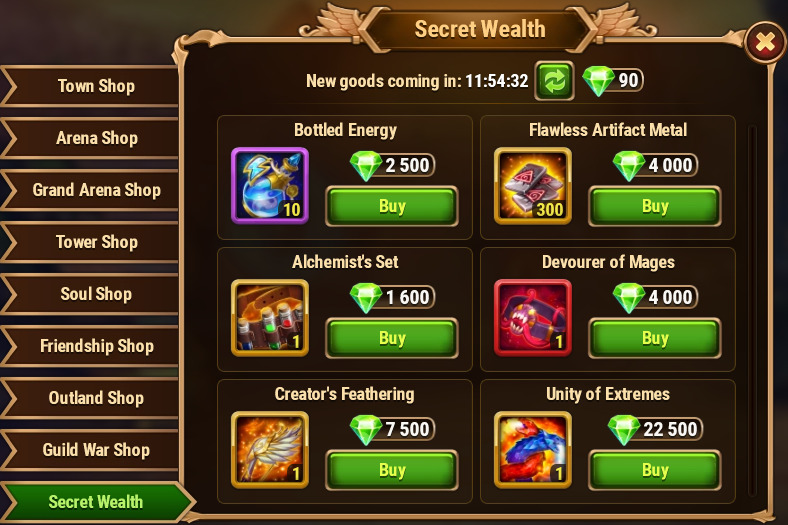 History
Wednesday, June 14, 2023 (25 hours)
Concurrent Events
Blackbeard's Legacy
Foundations of Power
This Article is the 1st SW. Please Refer to the Following for the 2nd SW –
Secret Wealth #2