About Titans Artifacts Bundle
Appeared as one of the daily bundles.
Mainly Titan materials.
Easy, but not the best value for money.
Unlike the Altar of Elements, totems are not available. However, at the Altar of Elements, the Titan artifact is not completed even after all totems are obtained, according to the expected value. Therefore, the artifact will continue to be strengthened, including through other methods. This bundle has a certain significance when aiming for Titan's Canteen.
Estimated Emerald equivalent for each bundle
1,167JPY bundle = 6,600 Emeralds(x1.9)
1,946JPY bundle = 12,500 Emeralds(x2.1)
7,783JPY bundle = 52,000 Emeralds(x2.2)
13,620JPY bundle = 95,000 Emeralds(x2.3)
List of Titans Artifacts Bundle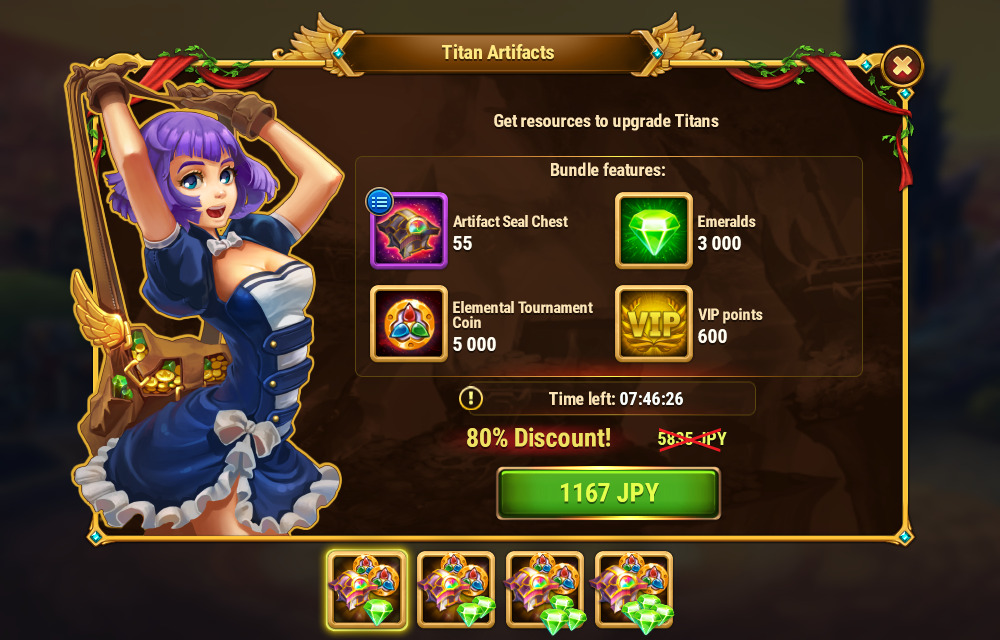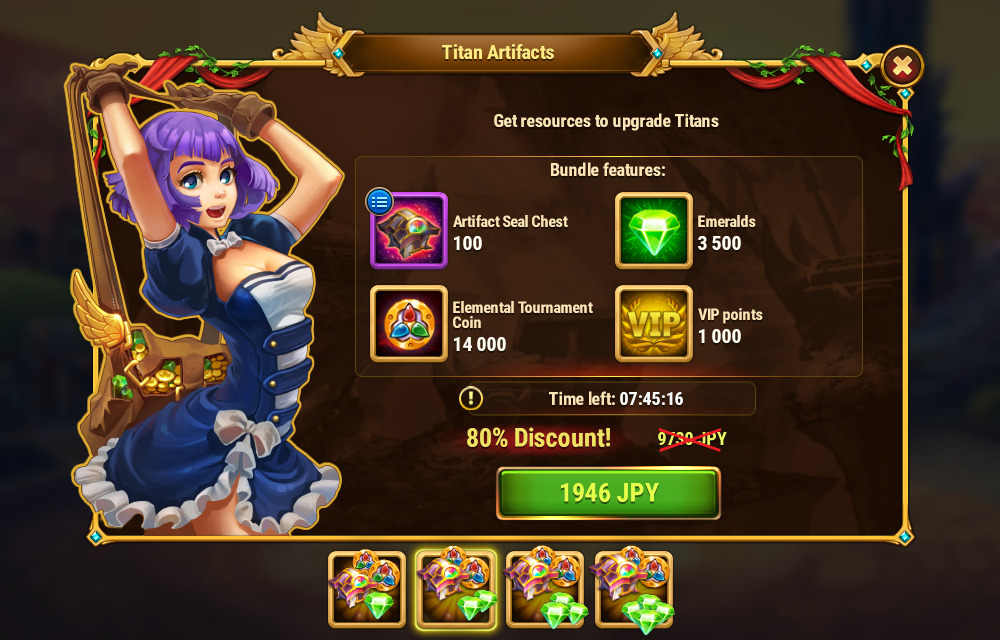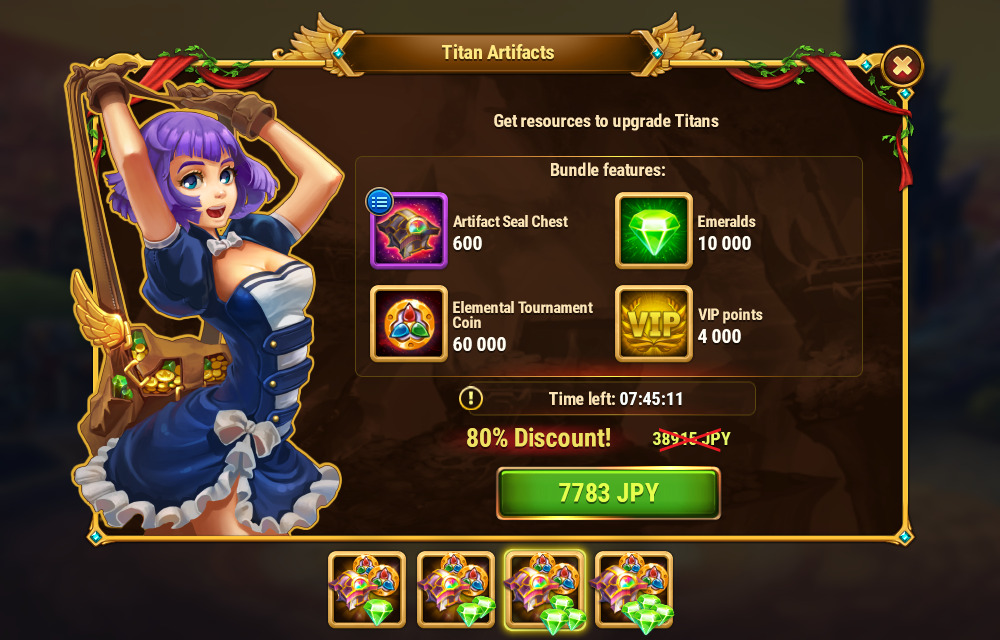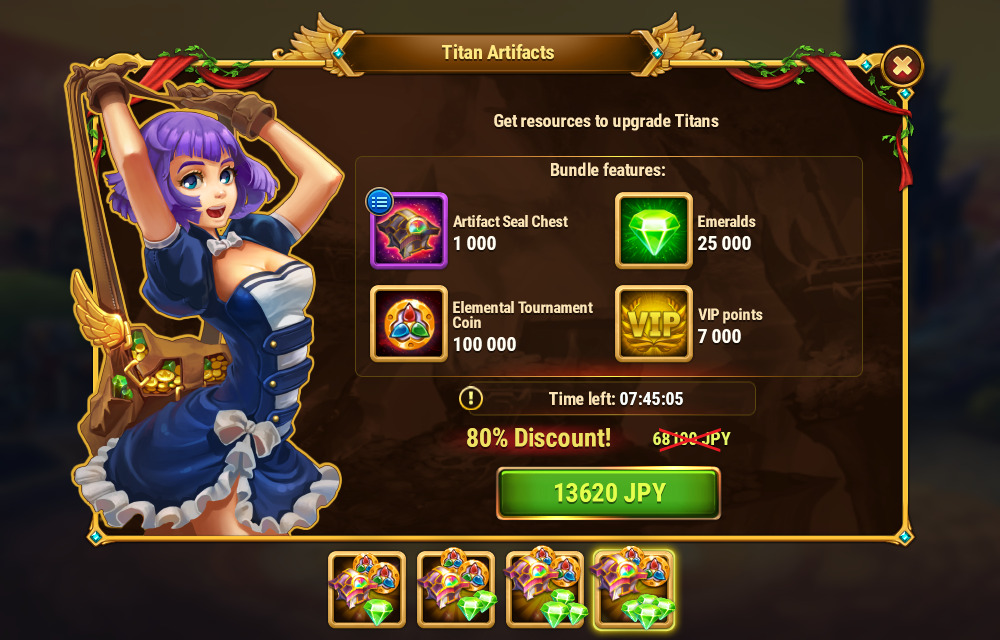 Bundle History
Thu, 24 March 2022 (24 hour)
Event Page
Related Bundles
This bundle has the same name as the following bundles sold at the Titan Artifacts event, but the contents are different.
Titans Artifacts Bundle(Titan Artifactsl Event Ver.)
About the Titan Artifacts event