About Autumn Festival Bundle
Sold in the Autumn Festival event.
Not a very good deal.
Hard to think of a good reason to purchase.
Note that a large amount of Energy is charged directly at the moment of purchase.
Guild members receive Energy in the Mail as a share.
Not eligible for Emerald Waterfalls.
Eligible for VIPs.
Same content in 2021 and 2022, but arranged differently.
All Autumn Festival Bundles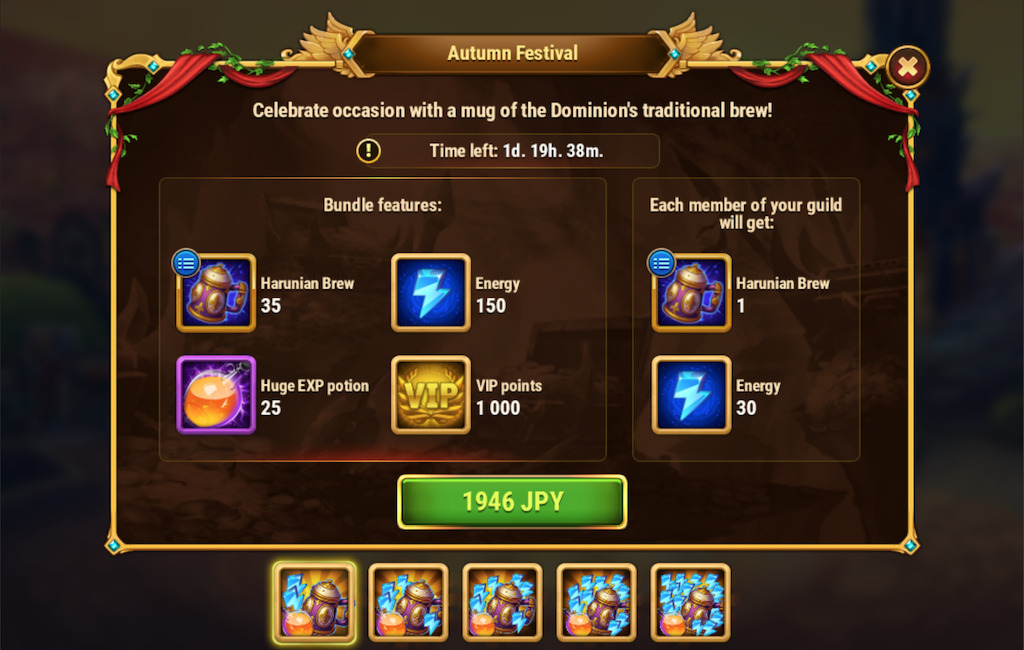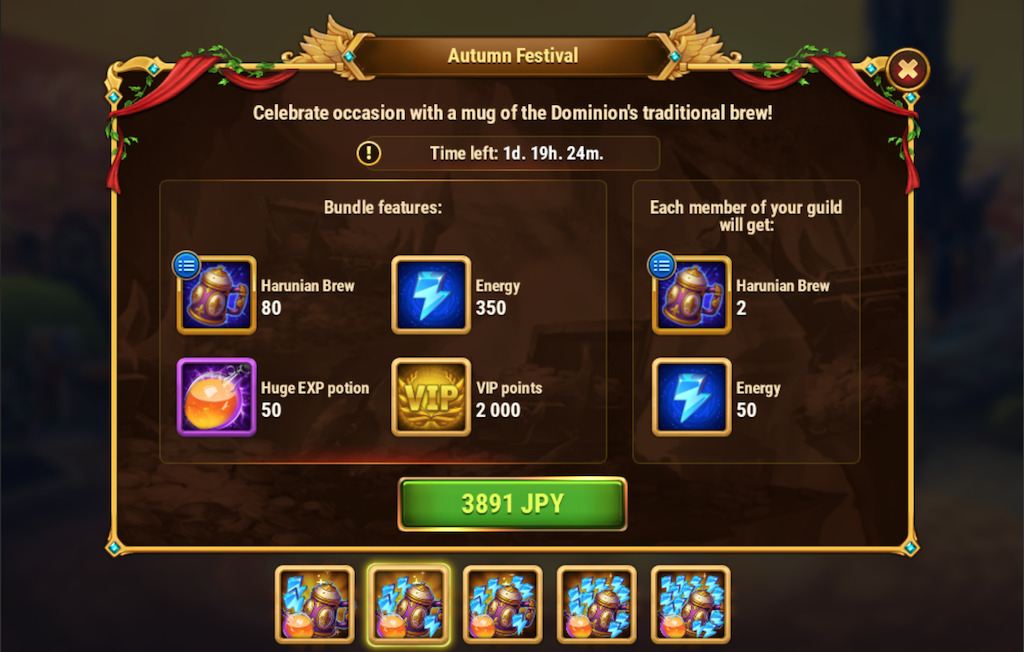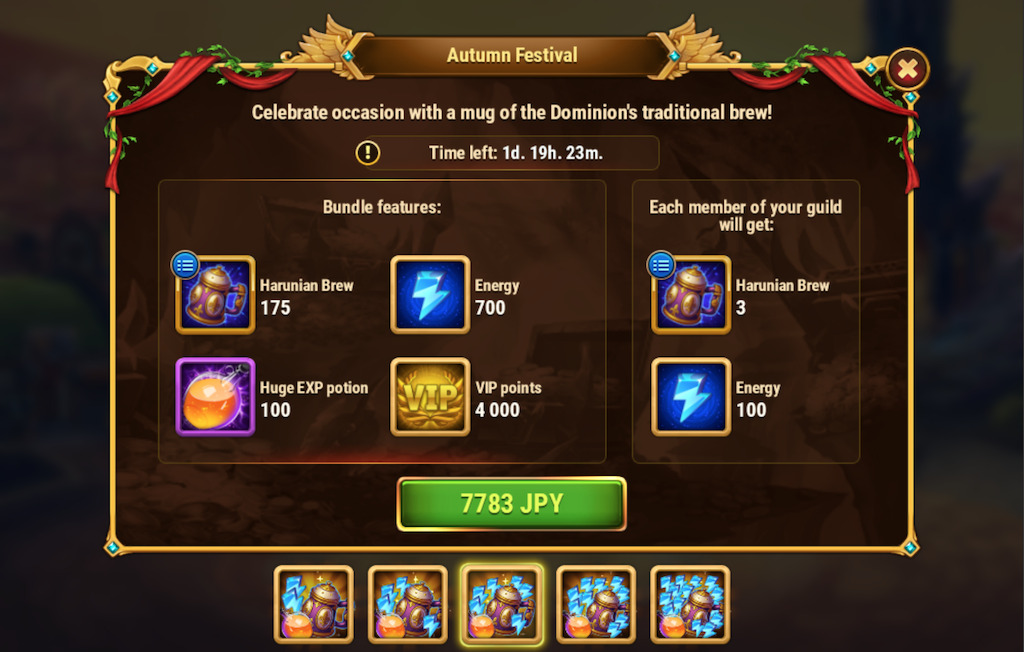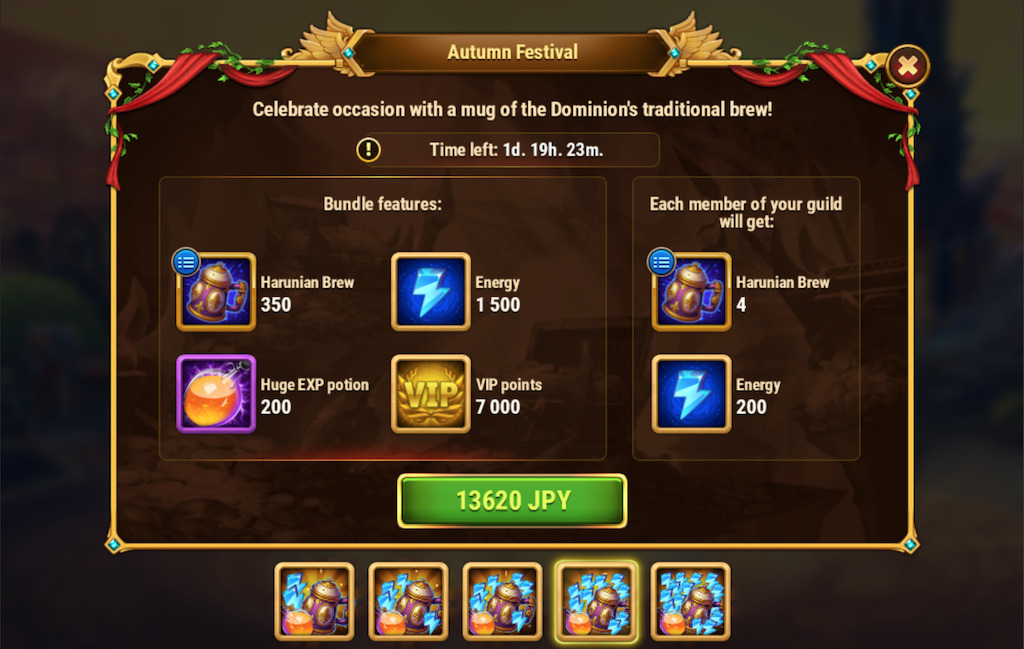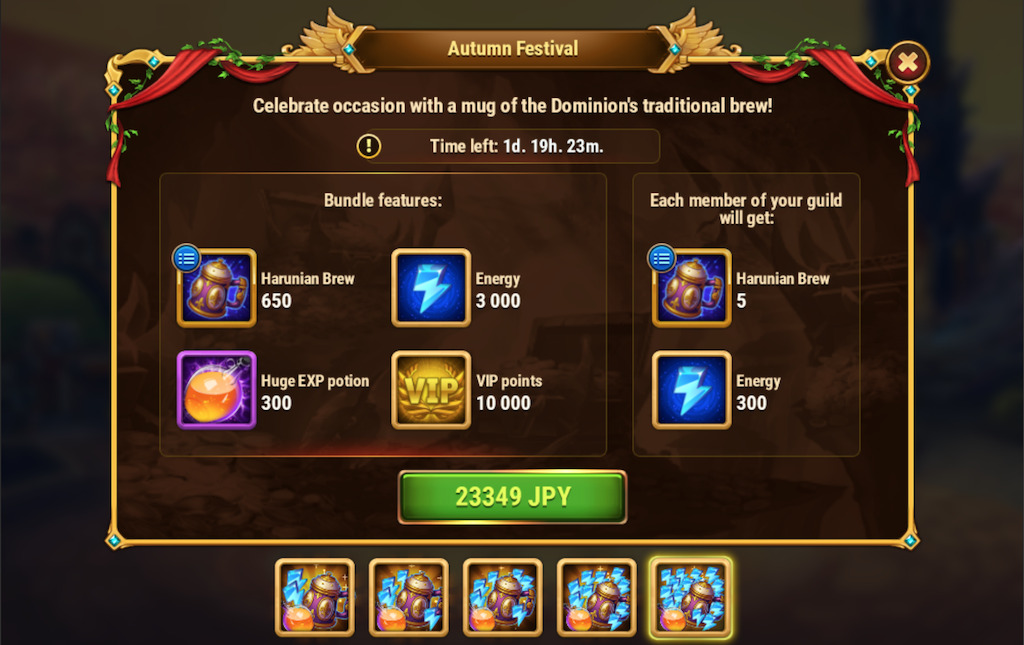 Estimated Emerald equivalent for each bundle
1,946JPY bundle = 8,880 Emeralds(x1.5)
3,891JPY bundle = 20,271 Emeralds(x1.7)
7,783JPY bundle = 44,198 Emeralds(x1.8)
13,620JPY bundle = 88,545 Emeralds(x2.1)
23,349JPY bundle = 164,405 Emeralds(x2.3)
Estimated Emerald equivalent for each bundle(in Guild will get)
1,946JPY bundle = 17,252 Emeralds(x2.9)
3,891JPY bundle = 36,581 Emeralds(x3)
7,783JPY bundle = 69,749 Emeralds(x2.9)
13,620JPY bundle = 125,514 Emeralds(x3)
23,349JPY bundle = 212,792 Emeralds(x2.9)
Play Guide
Event Guide
Autumn Festival All Quests
Harunian Brew