Champions Season 2 Rewards
List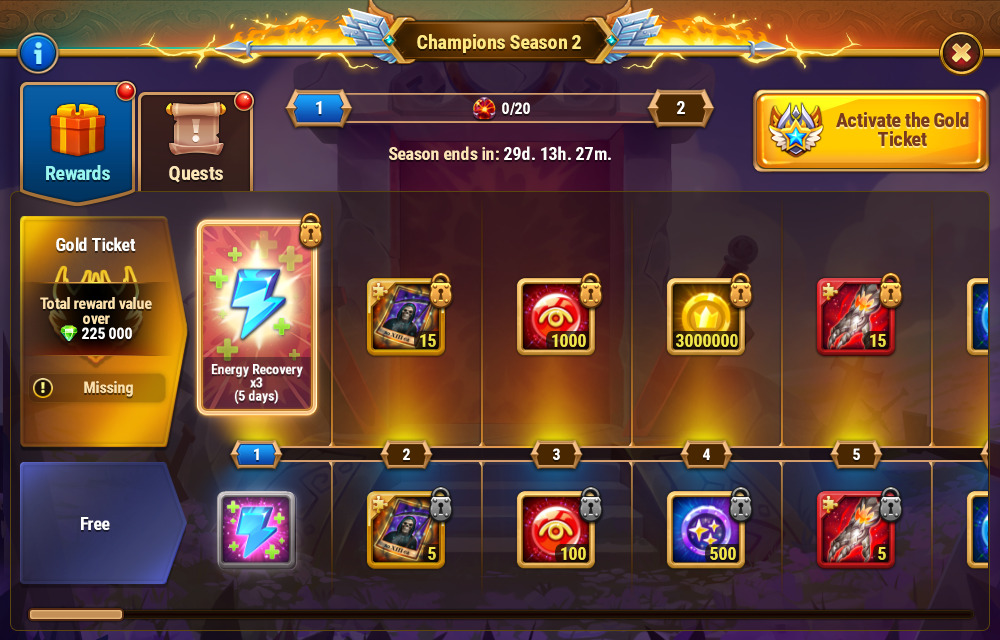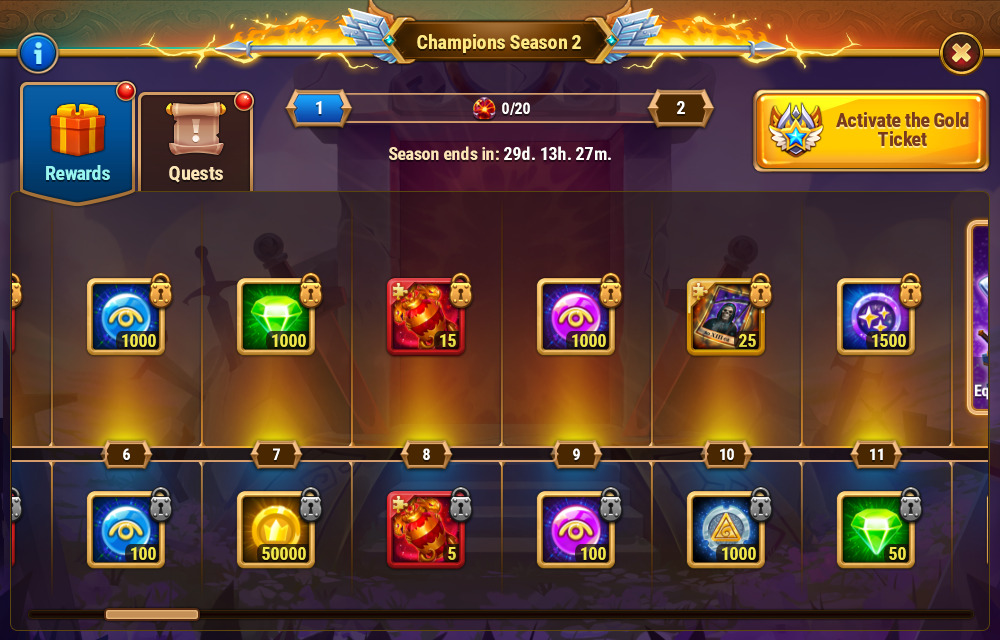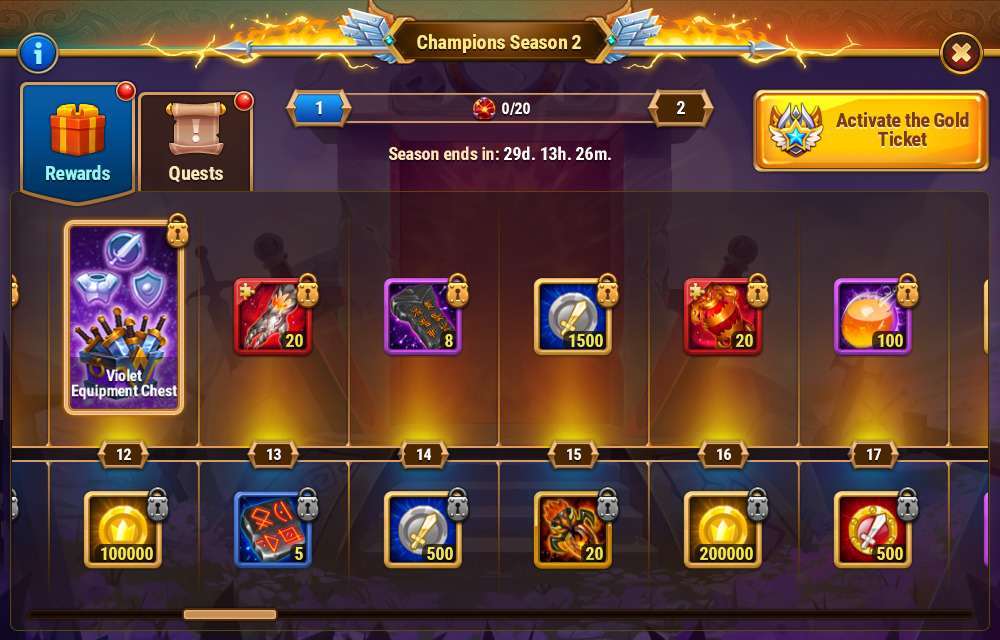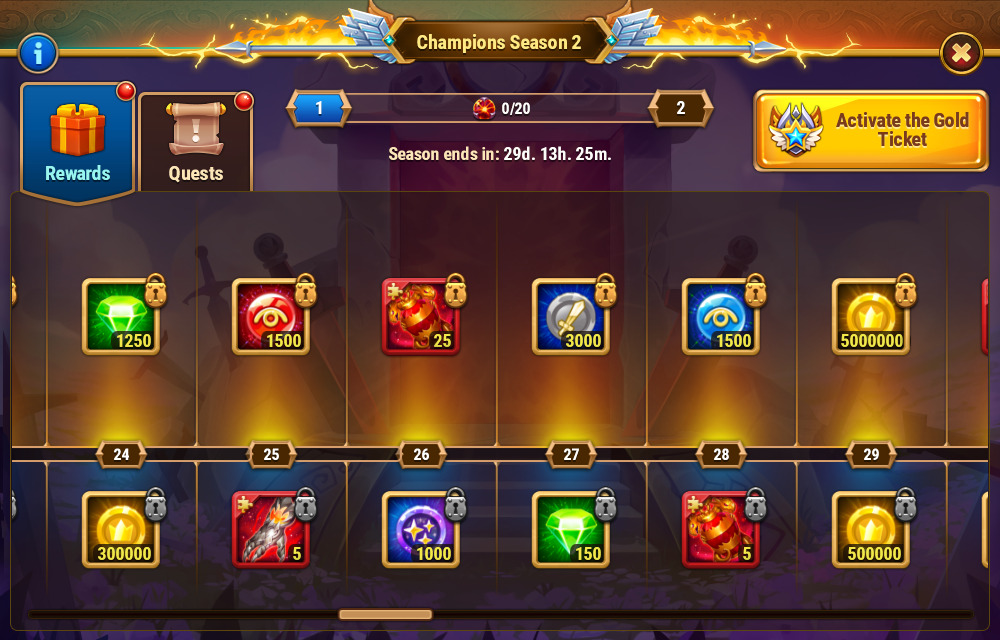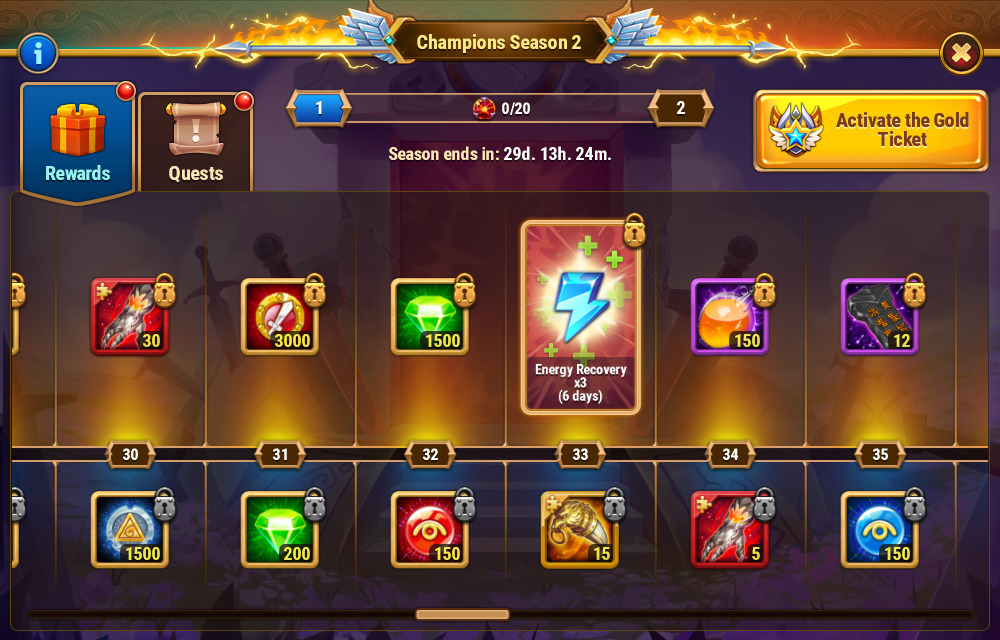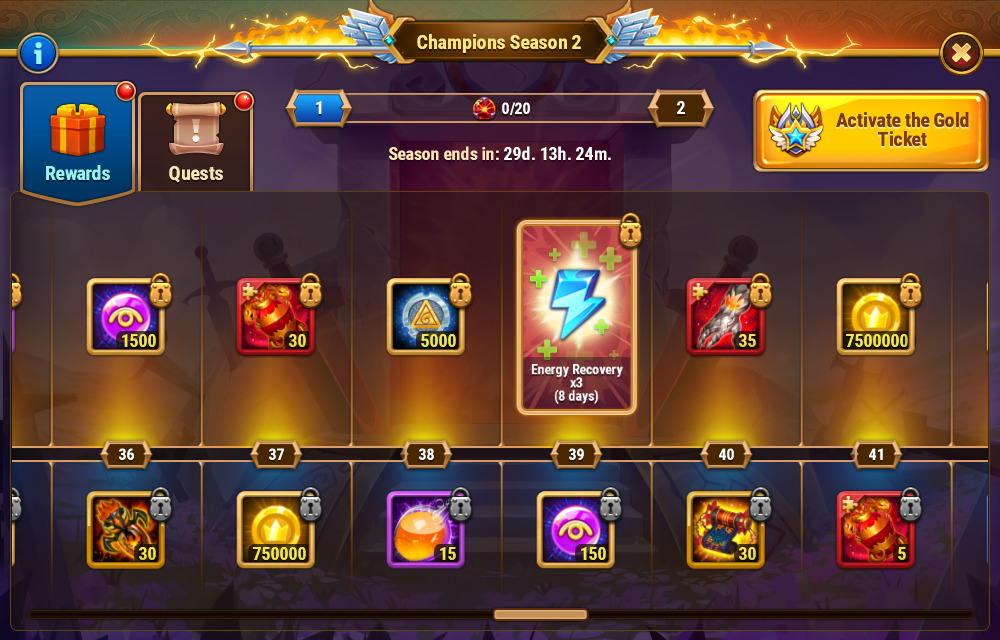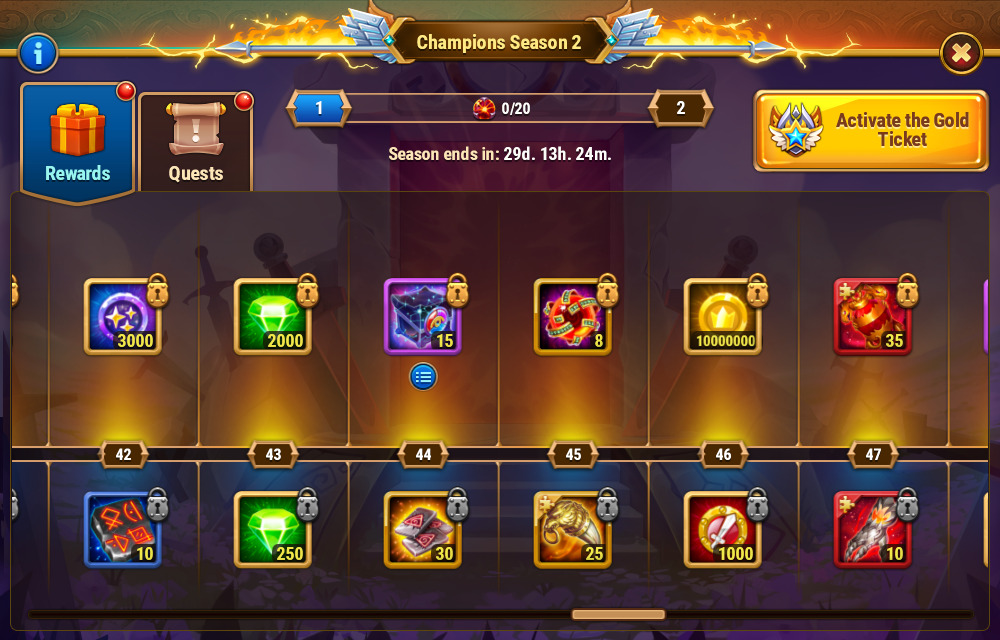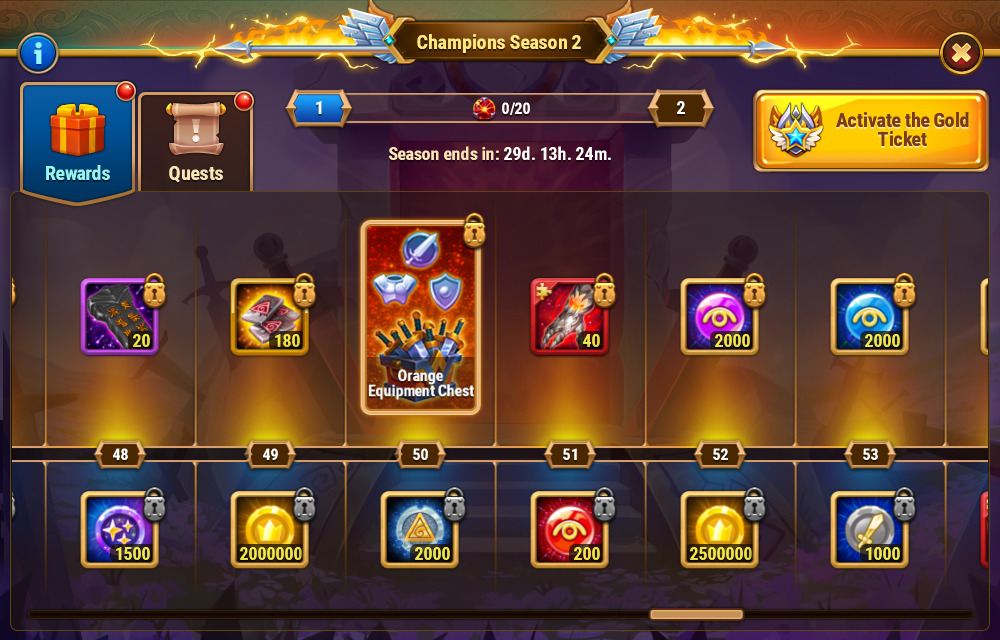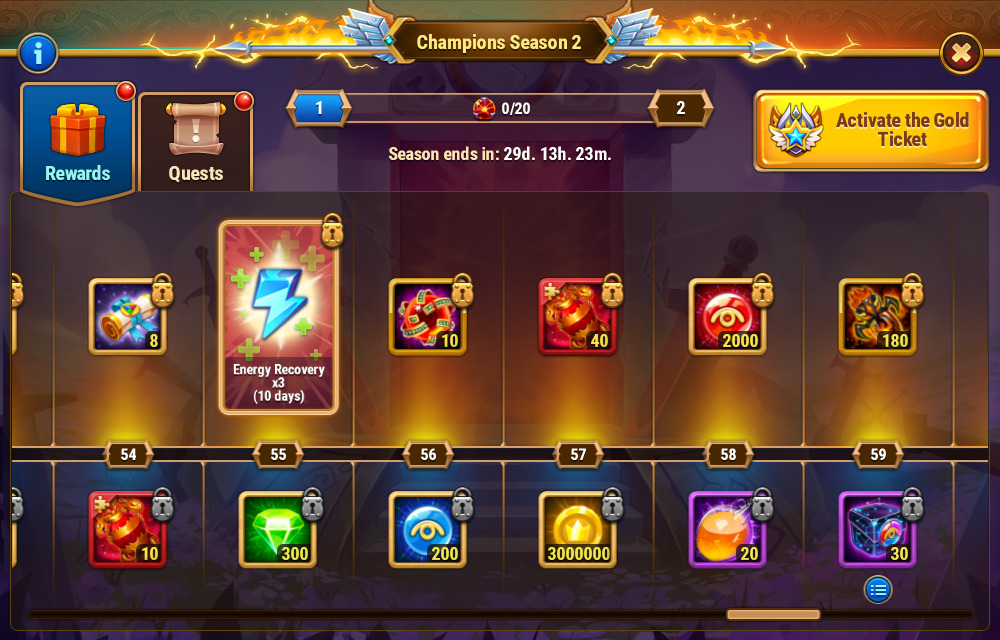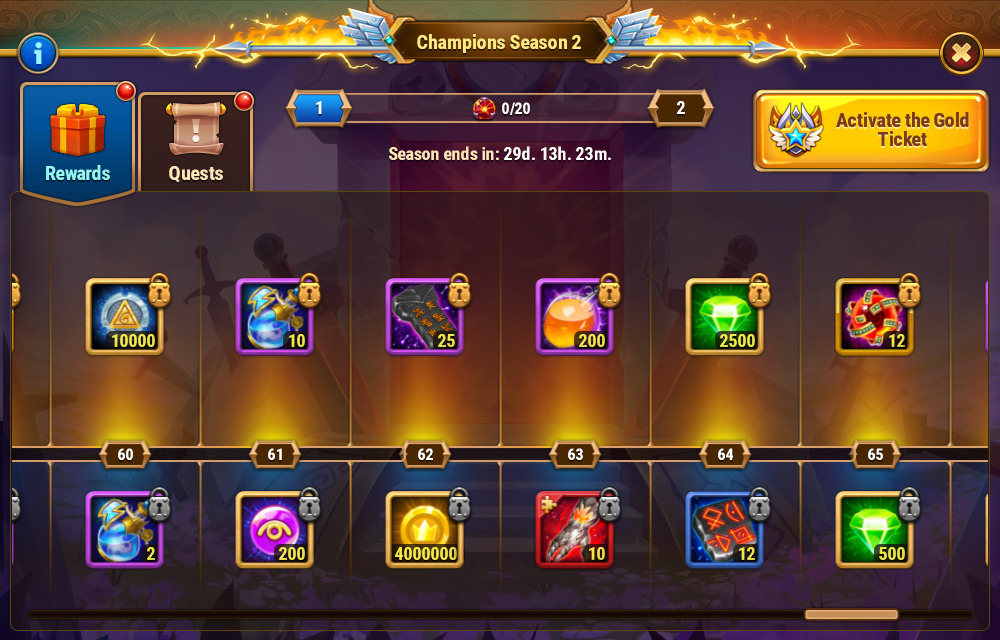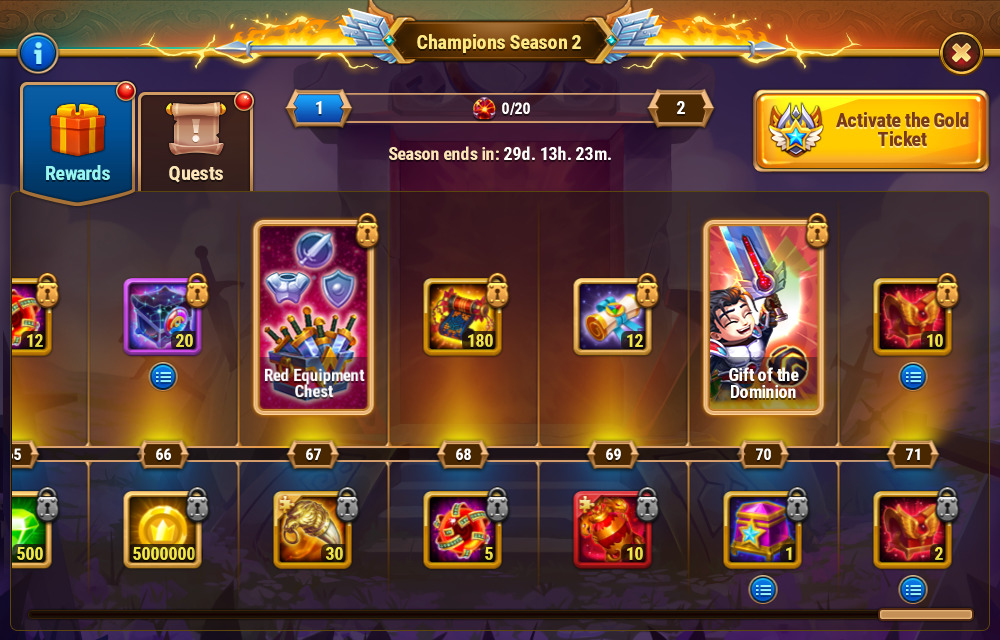 Violet Equipment Chest

Orange Equipment Chest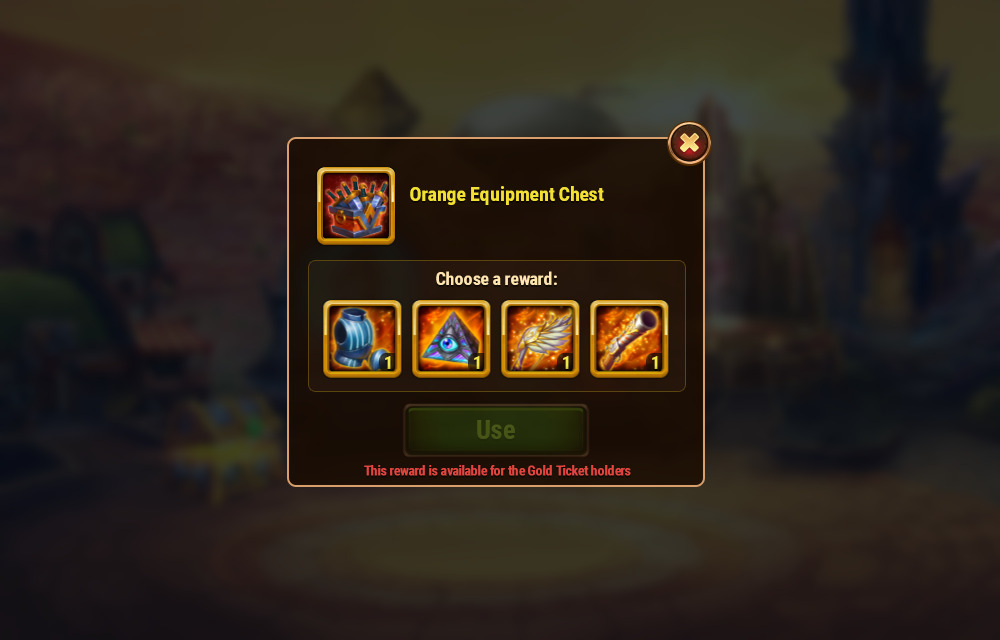 Red Equipment Chest 2
Equipment Chest Emerald Equivalent
Gift oh the Dominion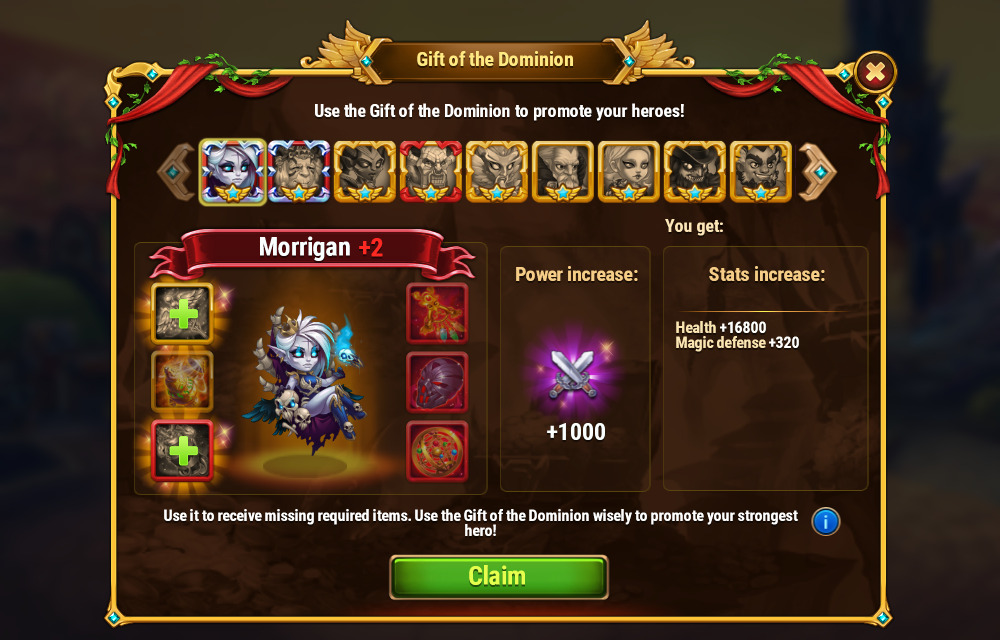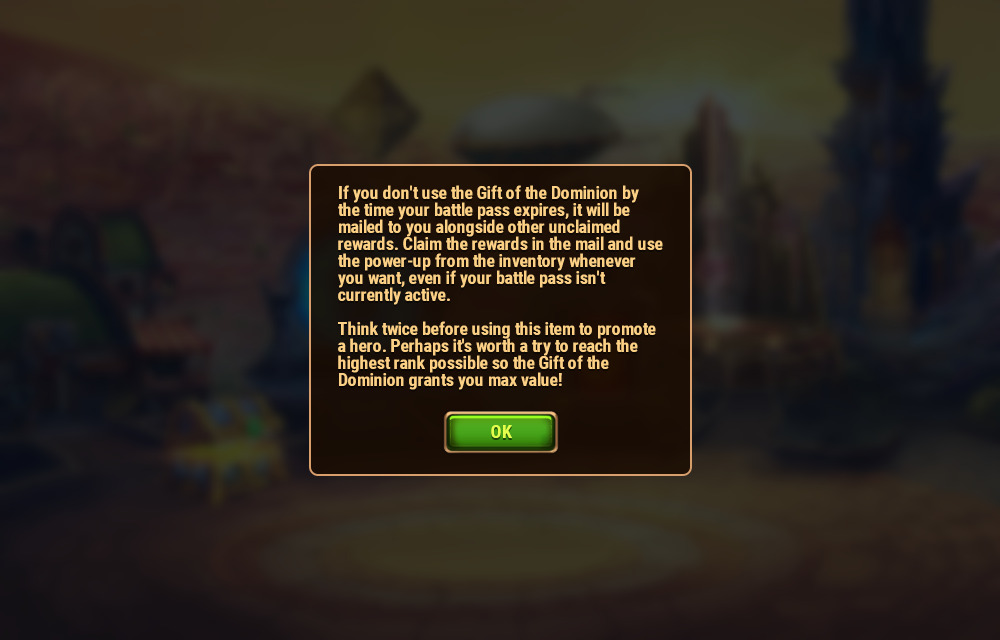 Gift of the Dominion Emerald Equivalent
Over Run Reward
T.B.D.
Supplemental Event Items
Champions Box, Violet Equipment Chest, Orange Equipment Chest, Red Equipment Chest 2, and Gift oh the Dominion will be delivered to the Mail and stored in your inventory if left until the end of the event.
Differences in rewards from the Champions season
Only for red equipment, the rewards have been redesigned
* Evening Curfew -> Primarch's Grasp
* Devourer of Mages -> Dragon's Heart
The Red Equipment Chest is also Red Equipment Chest 2, with different equipment to choose from Red Equipment Chest
* Red Equipment Chest: Piercing Gaze, Ace in the Hole, Enslaved Demon, Helm of Clear Thoughts
* Red Equipment Chest 2: Awakened Might, Insatiable Wing Aegis, Drommer's Fancy, Brazier of the Bloody Lotus
Red equipment pieces added to overrun rewards.
Play Guide
Event Guide
All Quests
Bundle of the Event
T.B.D.