The description of this event is based on actual results for 2021.
What is the Furnace of Souls?
Daily game mode held during the Spooky Festival event.
Participate daily to receive 9 different daily rewards.
Game content is a small fry enemy version of Archdemon Returns held during the Summer Festival.
Adventure mode that can only be used once per day for heroes on hand with maximum power.
The number of minions defeated here is also the quest for the Spooky Festival.
Maximum score per battle is 50 pts.
There are rankings, but they are meaningless.
Rule / Official Description
The Furnace has awoken and it's abducting innocent Ghosts! Hurry up and save them!
Destroy as many Minions as possible to finish their wicked affairs! The more Minions are defeated, the more treasures you'll get. All Minions defeated daily stack.
25 killed – 1 Tresure
50 killed – 2 Tresures
75 killed – 3 Tresures
100 killed – 4 Tresures
125 killed – 5 Tresures
150 killed – 6 Tresures
175 killed – 7 Tresures
200 killed – 8 Tresures
250 killed – 9 Tresures
Each Hero can only visit the Furnace once in a day. All Heroes and Pets get maximum power, but if your Pet's rank is below blue, you can't use its patronage against the evil forces.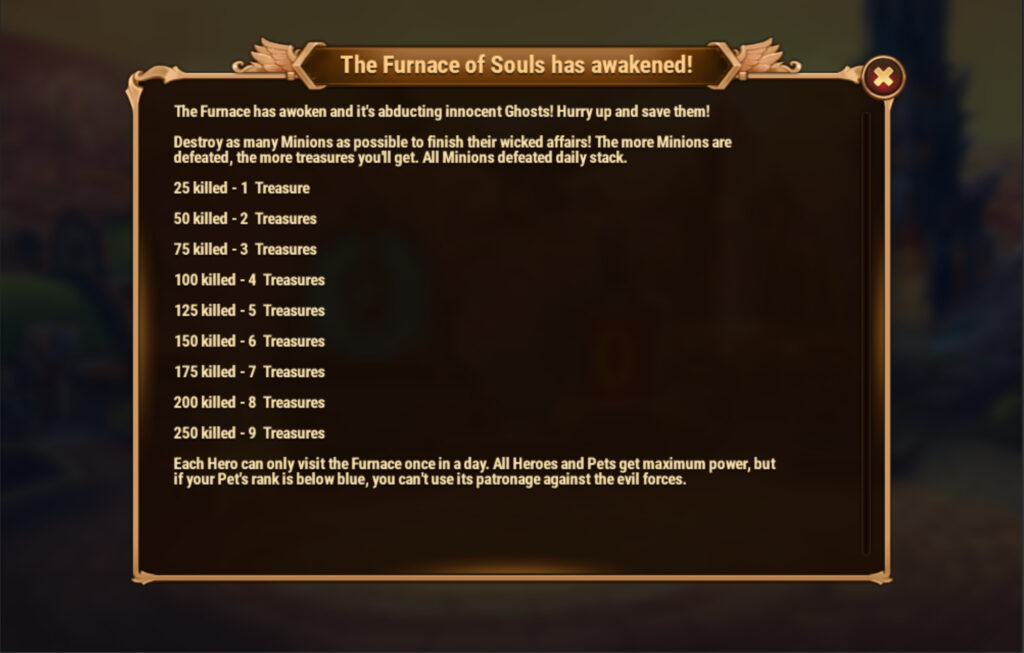 Must Win Method
Have Albus accompany one hero in the formation.
Patronize Oliver as much as possible if Oliver can patronize.
When the battle starts, skip from the top right corner.
Earn about 5-20 pts per battle. Per Lian, you can earn up to 25 pts.
Finish when you have earned a total of 250 pts each day.
Team Up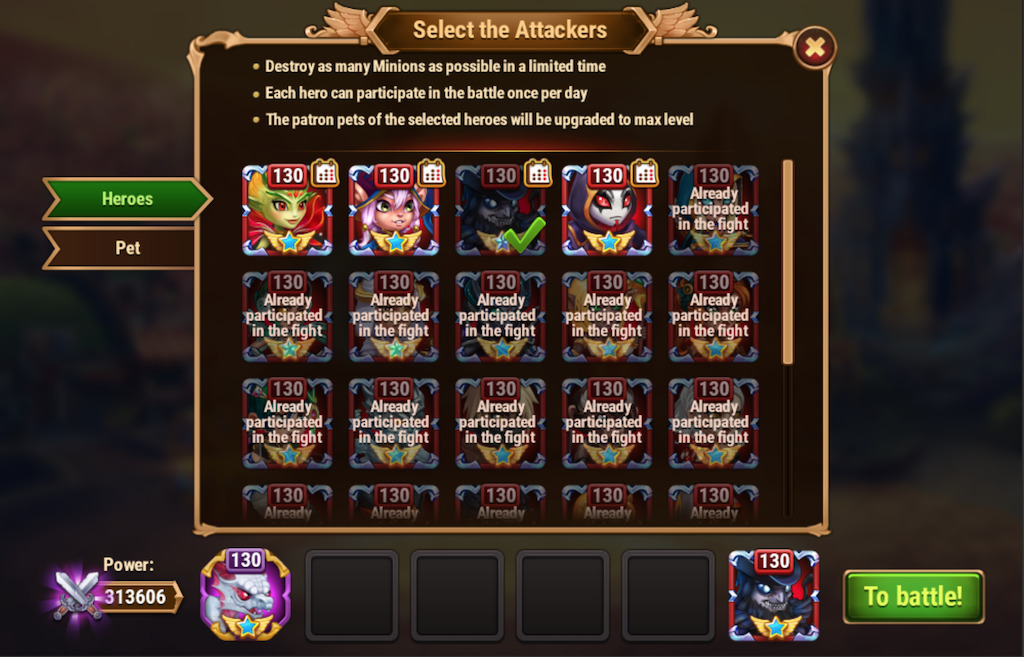 Skip Operations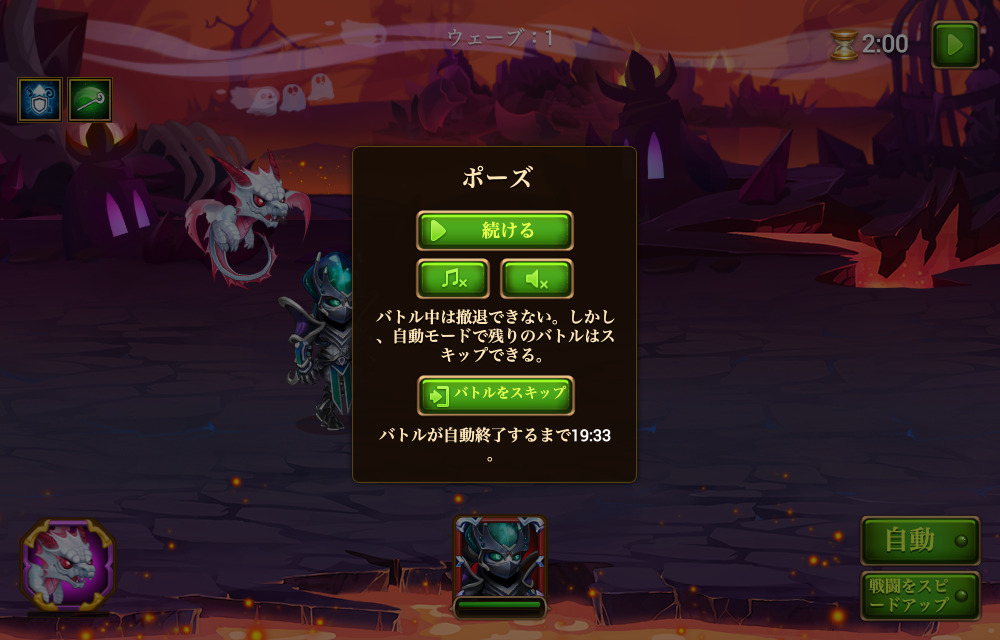 Battle Results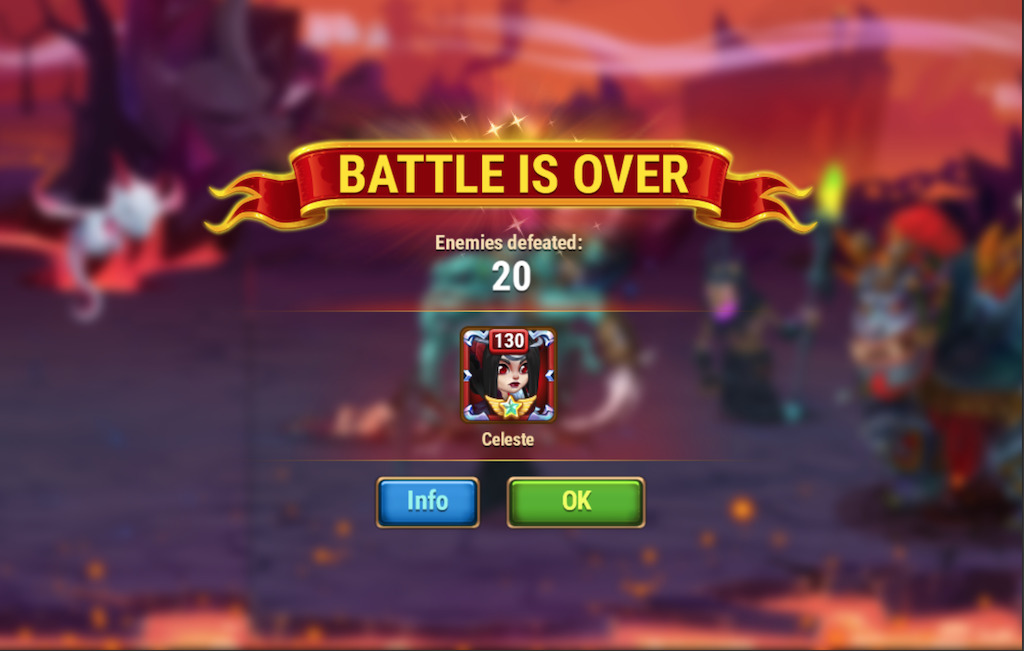 For Starter
If you are new to the game, you need to prepare before the event.
Raise your team level to 40 or above and liberate the sanctuary. Summon your pet Albus.
Buy 30 soul stones for each hero in the store to increase the number of heroes you have
If possible, make Oliver's color blue or purple so that he can patronize
Unlocking Game Modes
Related Articles
Spooky Festival
Event Guide
All Quests
Spooky Festival Store
Ghost Candy
Spooky Festival Doll
Mini Game
Hidden Quest
Game Mode in the same format
Archdemon Returns