Spooky Festival Overview
Inspired by MidSpooky Festivals. Event held somewhere between June and July every year.
Same event format as Halloween.
The most difficult of all the events, requiring as much advance preparation as possible.
The special shop is only available for this event, but you can use it all year round if you keep the coins.
The availability of coins is largely a matter of luck; some people say they drew 20 times and won 10 times, while others say they drew 50 times and won only 2 times….
Don't miss out on the mini-games and free distribution of event items!
Devil Skins are added to three heroes each year in this event.
Every year there are new Avatars and Frame for quest rewards, but they are often subtle. Those prior to last year are available from Spooky Festival Doll, though at a low rate.
Flavor Text
Did you know the gates between the world of the living and the world of the dead are open? Overcome your fears and make little spirits happy!
Live Stream
Spooky Festival Play Guide
Event Flow
Obtain "Ghost Candy" by completing quests and purchasing bundles.
Use "Ghost Candy" to get prizes.
About 13% of the prizes are "Spooky Festival Coin".
Use the "Spooky Festival Coin" to exchange them for training materials you want at the Spooky Festival Shop.
Once you get "Spooky Festival Coin", you can use them anytime even after the event is over.
During the event, The furnace of Souls will be set up, and you can get free rewards including "Spooky Candy" by challenging it every day.
A mini-game will be available only during the event, where you can obtain "Spooky Candy".
Quests Order
1. Complete quests of the special event (MAX 84)
2. Log in (MAX 7)
3. VIP Level (MAX 7)
4. Spend Emerald (MAX 65,000)
5. Spend Energy (MAX 18,000)
6. Open Chests in Outland (MAX 70)
7. Get Hero Soul Stones (MAX 500)
8. Destory Evil Minions in the Furnace of Souls (MAX 1,000)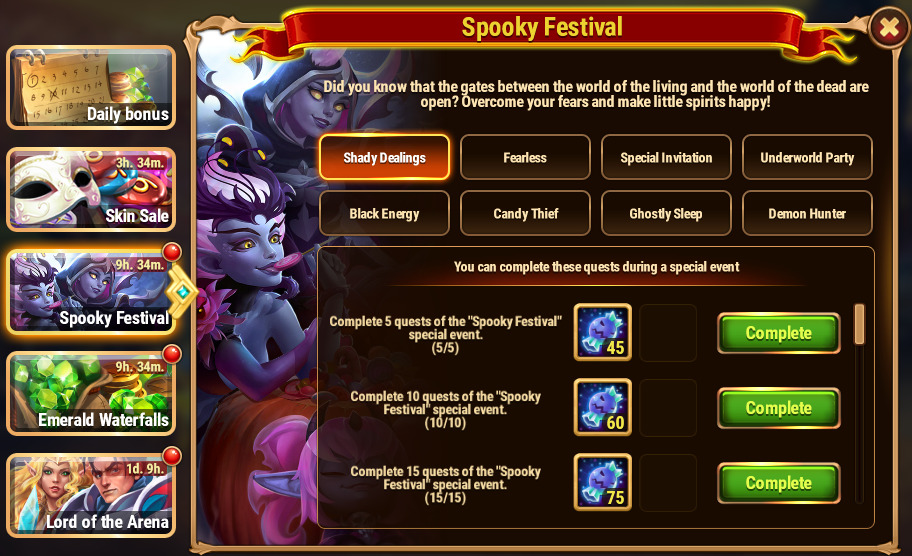 All Quests
Tasks and Returns
How to do Soul Stone Quest
1,000 Hero's Soul Stones! the largest of all the events if you want to finish!
All shops purchase soul stones (except Jet)
Purchase soul stones in Outland Shop is a matter of judgment.
Campaigns complete all Heroic Missions every day (as much as possible)
Save the dolls obtained from each event in advance and use them.
Save the right to receive 30 and 80 Soul Stones instead of heroes in the Season Event giveaway and use them.
Save the Lesser Hero Soul Stone Chest from log-in bonuses and use them here.
If you plan to obtain soul stones from Certificate, save them until the start of this event and use them here.
It is not recommended to buy the Hero Soul Stone Chest at the Spooky Festival Shop (not very cost-effective).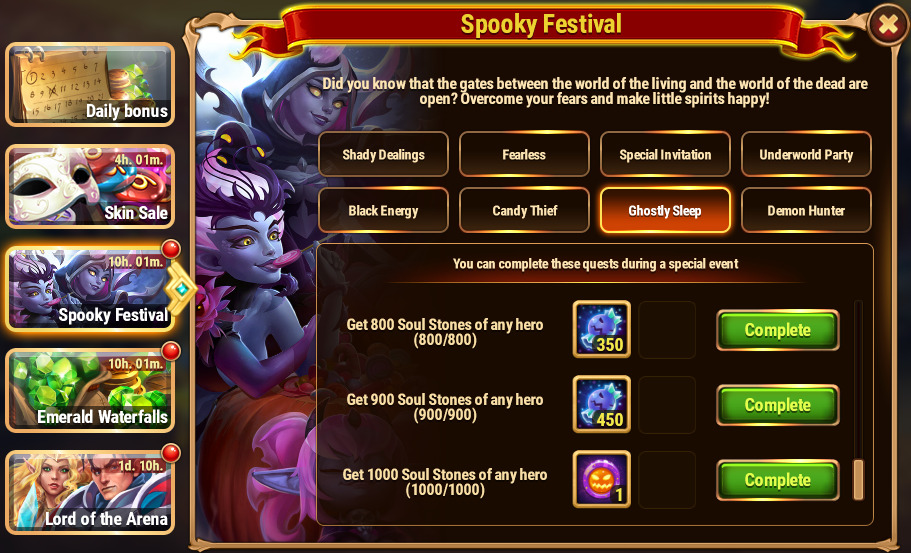 How to complete other quests
Campaign and Outland have higher priority for emerald use
If you are saving 500 energy from the official gift to Mail, using it here is an option, but remember that there is a large element of luck in this event
If you haven't conquered the bosses in Outland, you can add to the number of treasure chests you can open by advancing here.
If you have a reasonable amount of emeralds, you want to open up to Emerald x90. If you have left the Outland boss behind, you can open x90 every time you defeat him.
Attend The Furnace of Souls every day.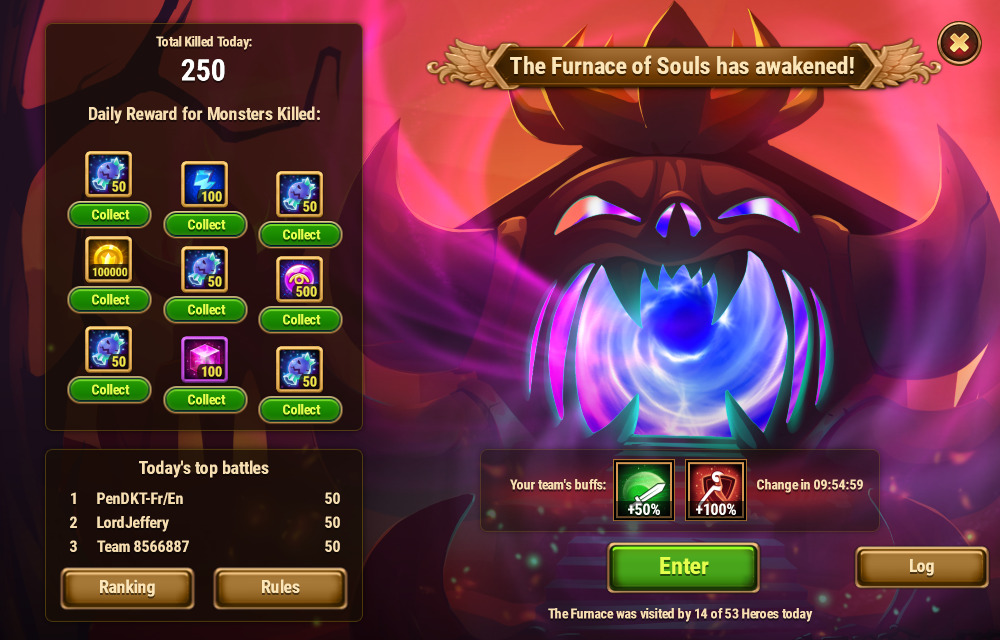 Priority with other events
Enchanted Runes, Chaos Core, Artifact Coins, Gold and shop are the main prizes. Whether you are looking for these or not.
The Devil Skins will pop up for a limited time, but they are the same price as usual. You can go through it.
Ghost Candy
Spooky Festival Coin, Spooky Festival Store
Spooky Festival Doll
The Furnace of Souls
Mini-games
Hidden Quest
Devil Skin
About the addition of the Devil Skin
Added to three heroes.
Devil Skins will be available for the target heroes at the same time as the event is added
After the event is over, you can still get it through normal means (Skin Stone or Bundle).
There is a special shop, but the content is the same as the regular shop and there are no benefits.
There is no advantage to use the special shop.
If you need a Devil Skin, you can procure it at your own pace when you need it.
About the additional heroes for the Devil Skins
The number of Devil Skins is increased by 3 each year for this event.
2023 : Julius, Amira, Mushy and Shroom
2022 : Qing Mao, Mojo, Faceless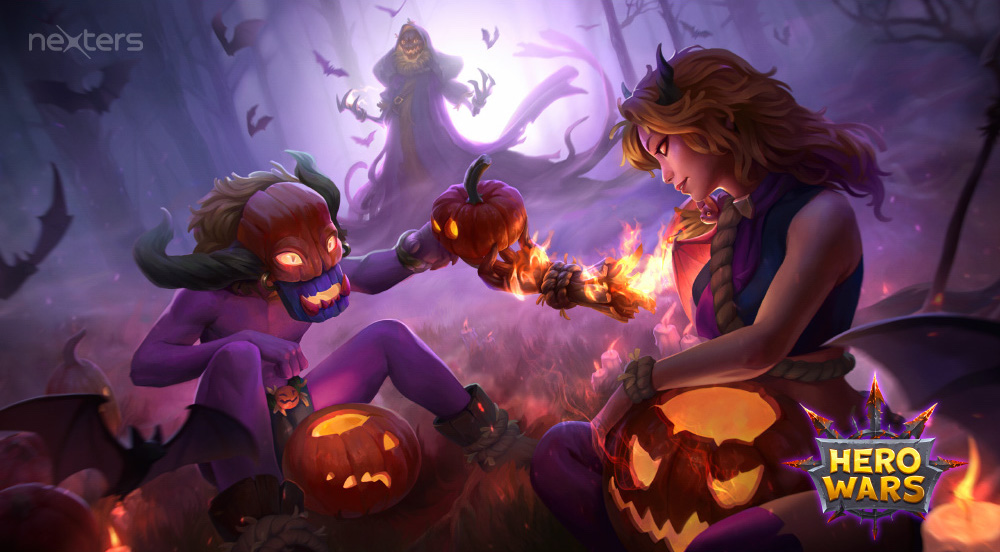 2021 : Maya, Keira, Pappy
2020 : Heidi, Lian, Yasmine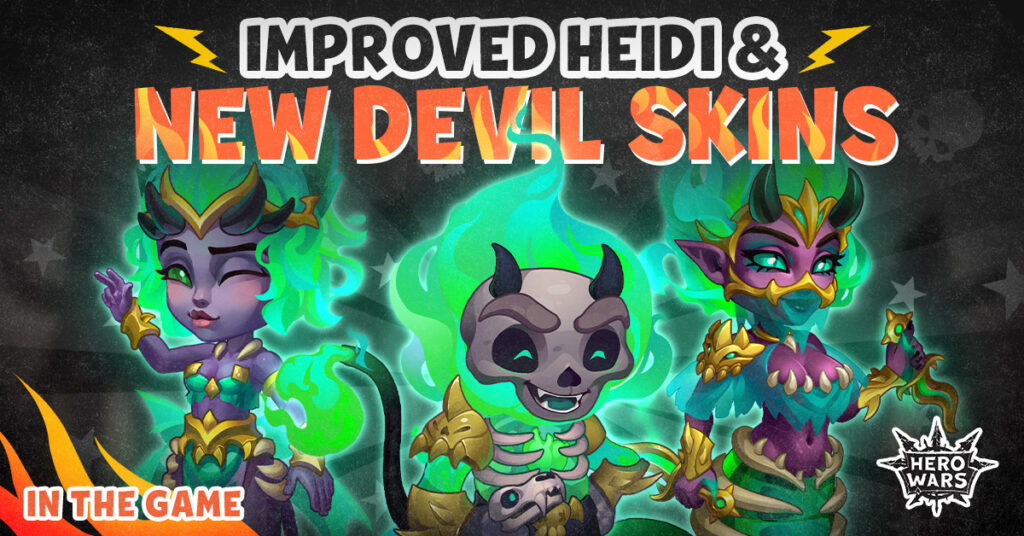 2019 : Aurora,Elmir, Ziri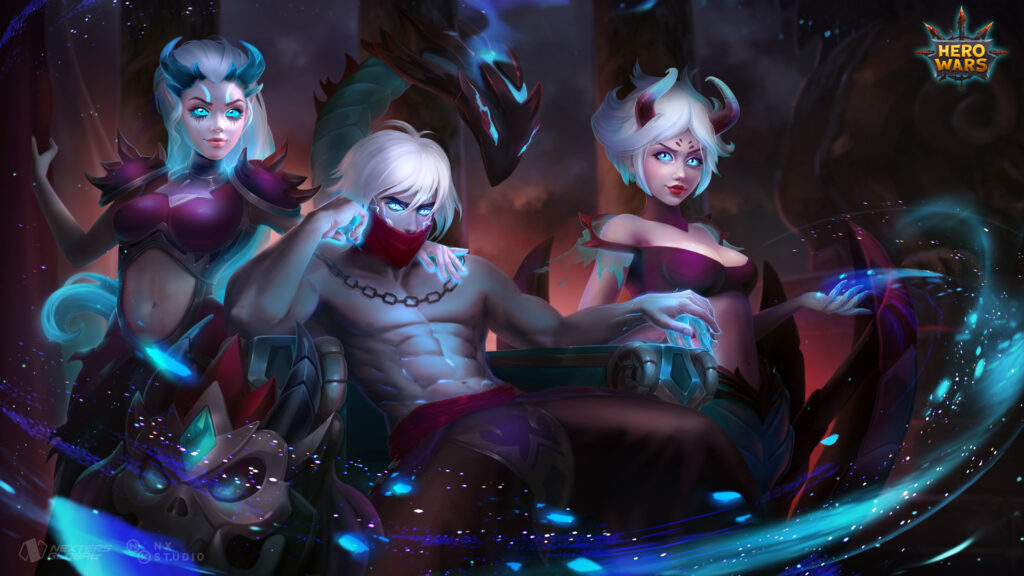 2018 : Krista, Lars, Astrid and Lucas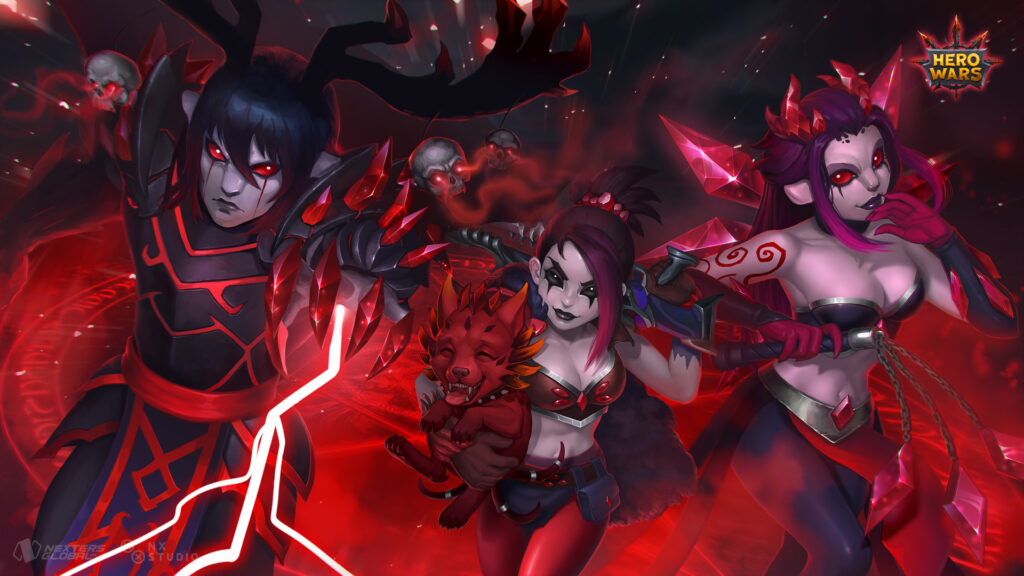 2017 : Artemis, Helios, Jorgen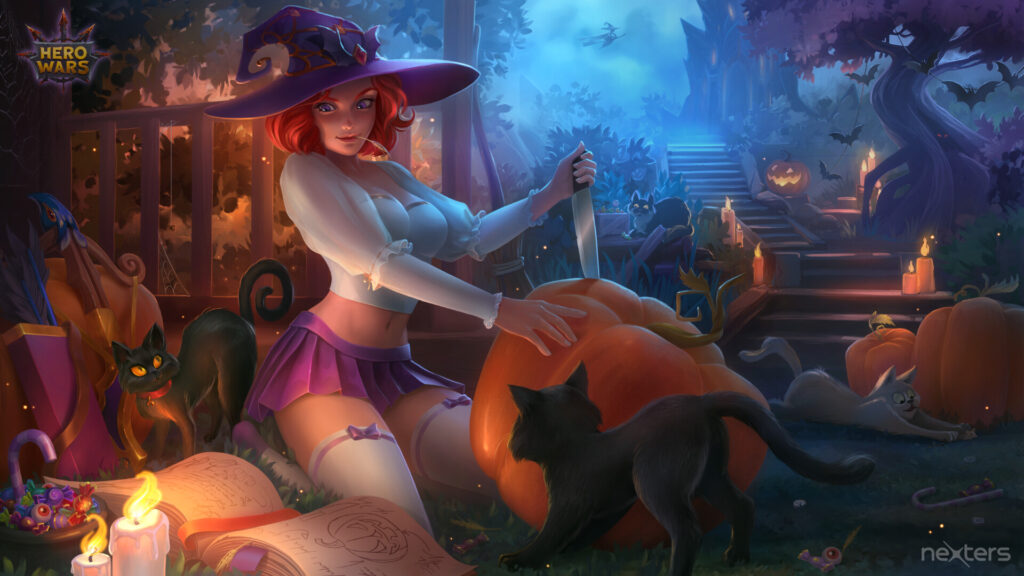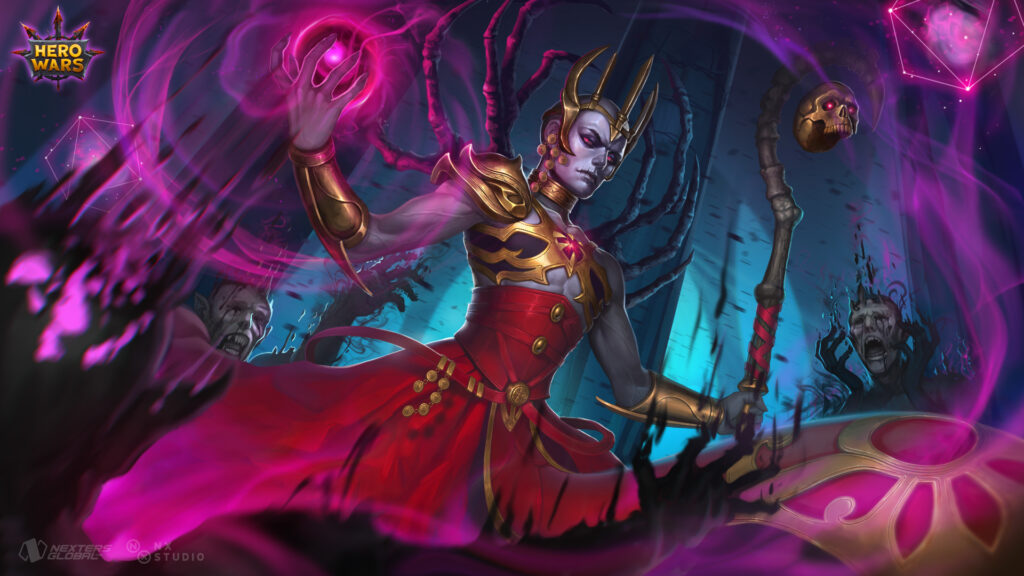 2016 : Astaroth, Chabba, Ginger
Lilith's Devil Skin
Lilith's Devil Skin was added at the same time as the rework, regardless of this event.
Lilith's Obsession(Brawl)
About after the event
After the event, they will be exchanged at the rate of Ghost Candy x100 = Trickster Chest x1.
Fractions will be rounded up, so a small fraction is more profitable.
(After the event store disappears, reload your browser and you will receive it in your Mail.)
Summer Coins and Spooky Festival Dollars can be used even after the event ends.
Spooky Festival Dolls have about a 1% chance of discharging Ghost Candy x250. This has not been tested what happens when Spooky Festival Dolls are used after the event is over.
How to use Spooky Festival Coins after the event
Inventory – Coin – Spooky Festival Coin – Spend
If you want to cancel use, press esc without pressing "Buy" to cancel.
Event History
Fri, 26 October 2018 (7 days)
Mon, 28 October 2019 (7 days)
Fri, 30 October 2020 (7 days)
Fri, 29 October 2021 (7 days)
Wed, 26 October 2022 (7 days)
Bundle
Spooky Festival Bundle
Daily Bundle
2022.10.28
Special Offer(VIP15)
Special Offer (VIP0-14 2nd)
2022.11.01
All Crystals! Bundle
All Insignia! Bundle
Spooky Festival and Emerald x4 Sale
It was held on the following dates.
Fri, 28 October 2022 (3 days)
Emerald x4 Sale
Events in the same format
Summer Festival