About the Special Offer
24-Hour Sale.
Similar to VIP10 Shop.
Bundles are displayed differently for each VIP, confirmed for VIP15 and VIP0-14.
See separate article for VIP15.
VIP15 is the same as the previous event, but VIP0-14 have been re-priced and re-configured in terms of content and price.
Not eligible for Emerald Waterfalls.
Eligible for VIPs.
Variants with different contents exist and any of them will be displayed.
Bundle List (VIP 0 – 14)
List A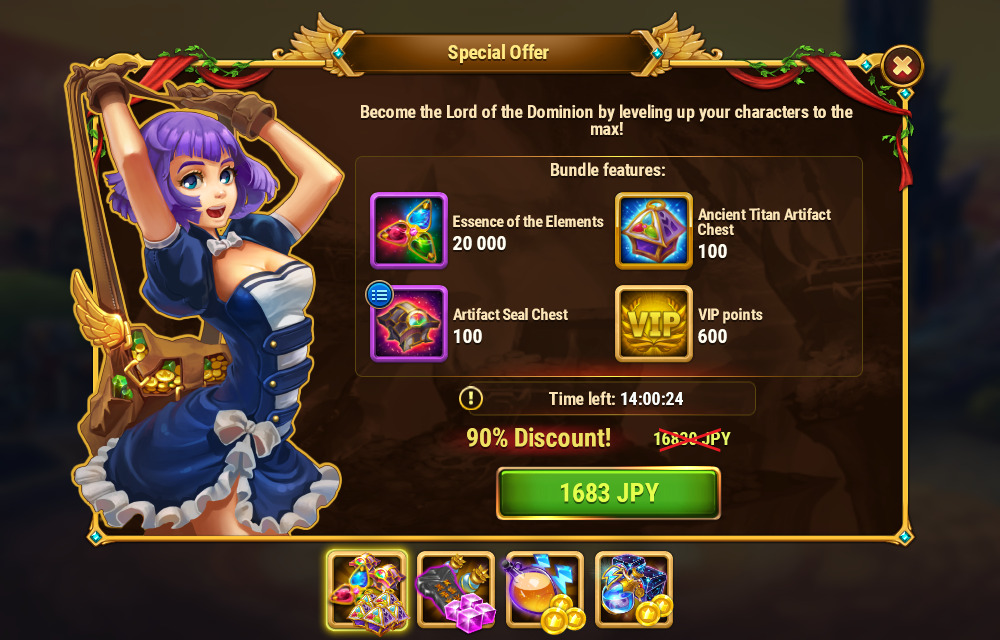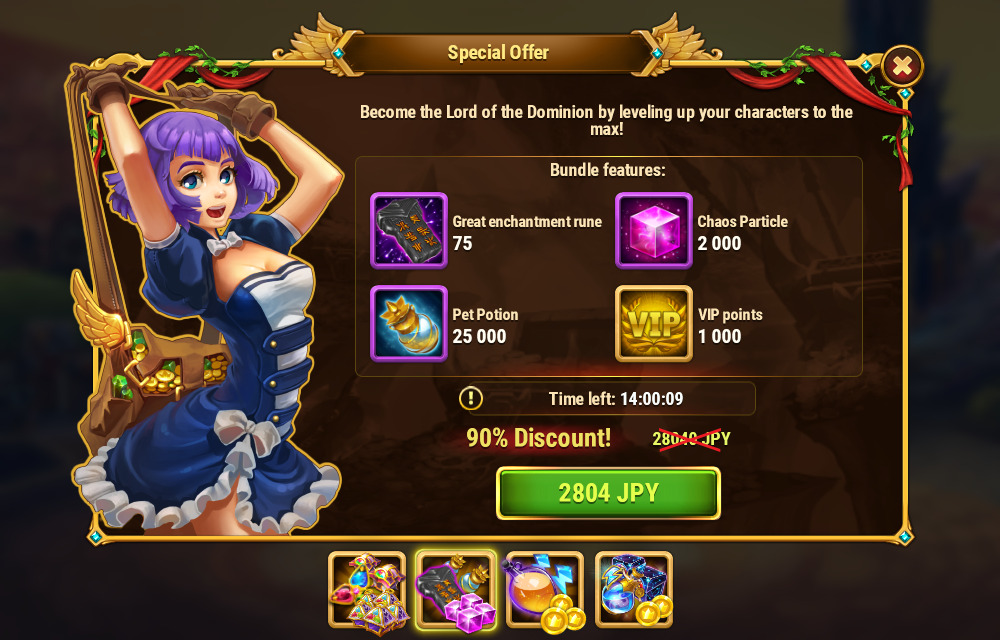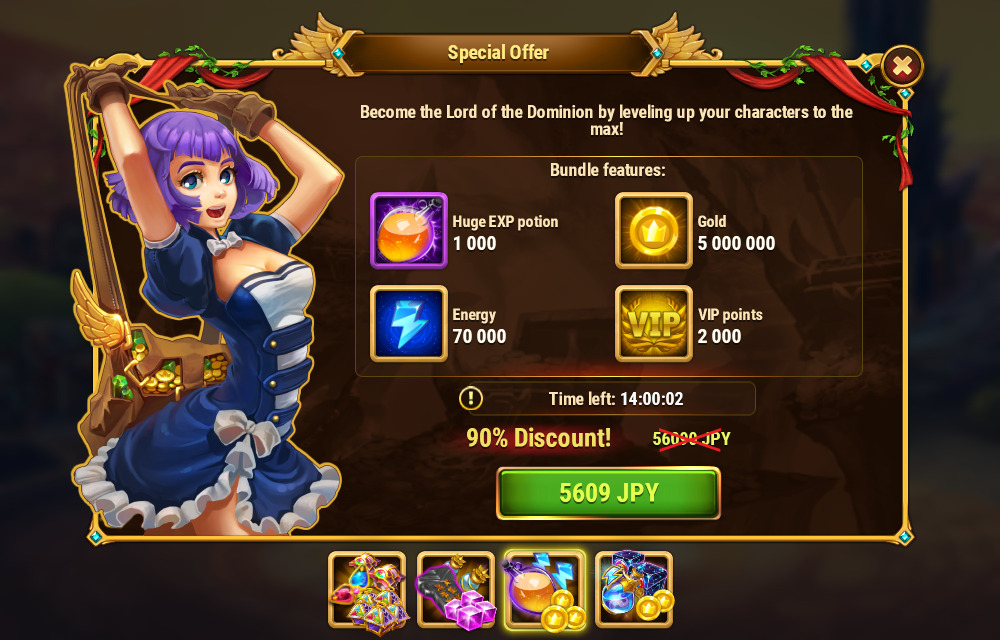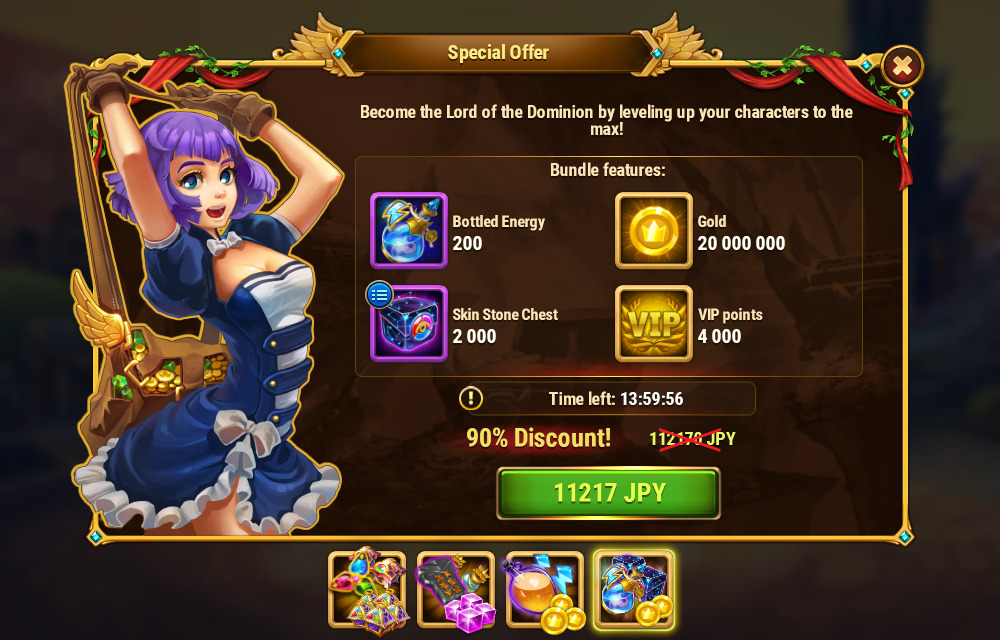 List B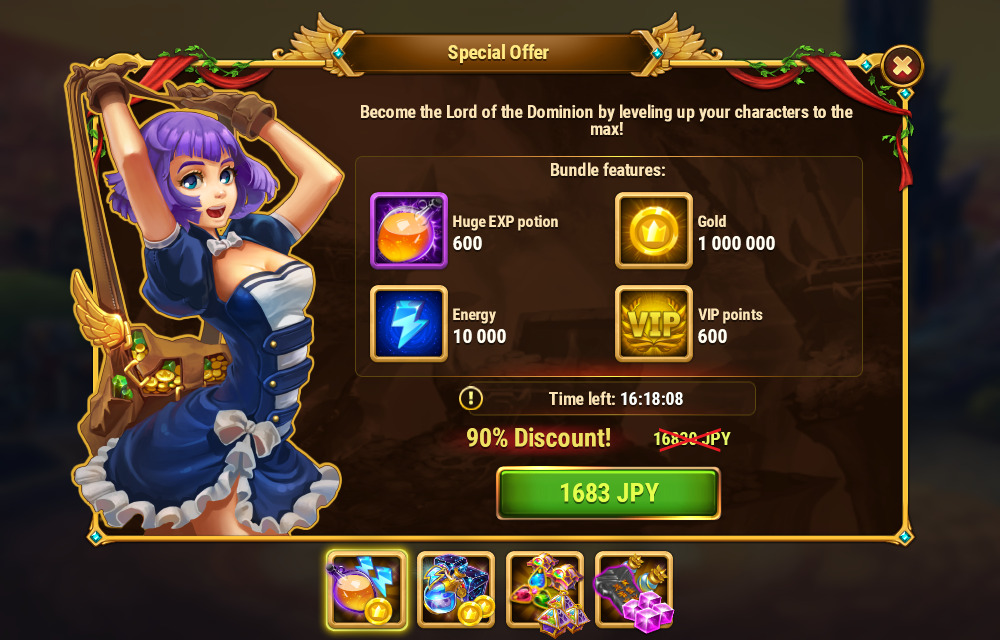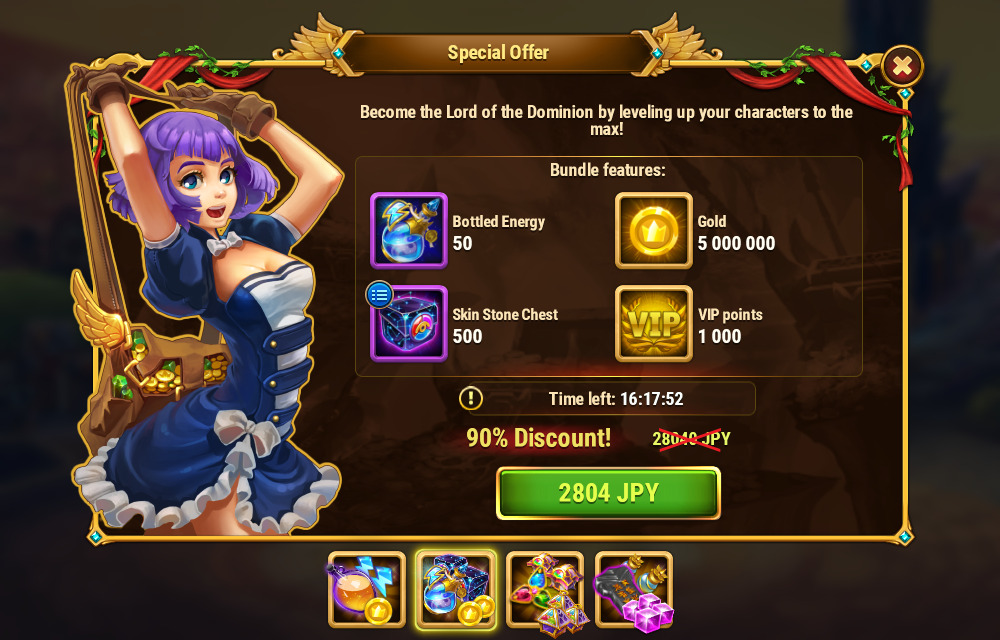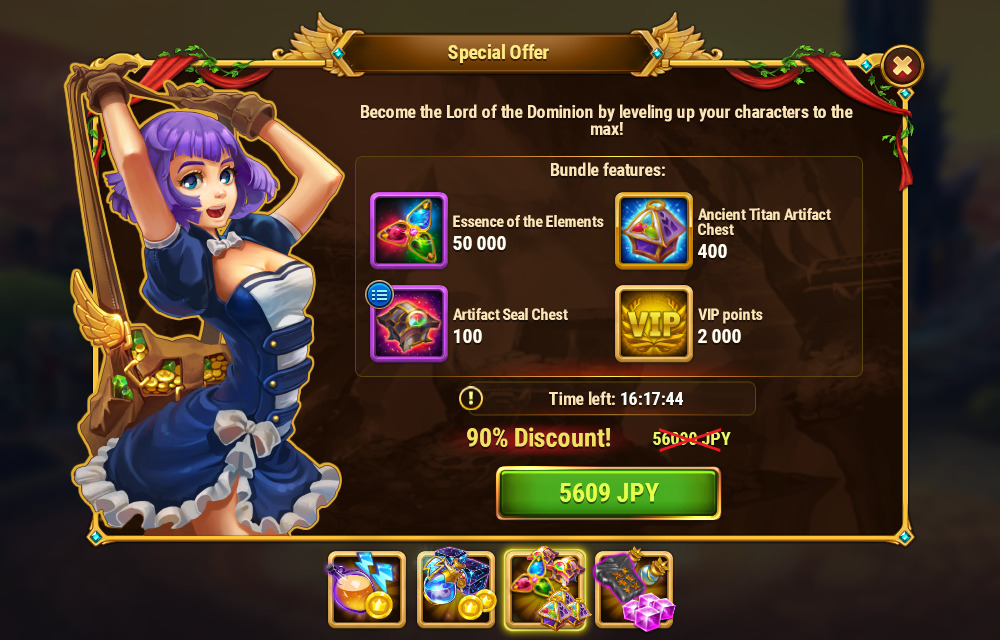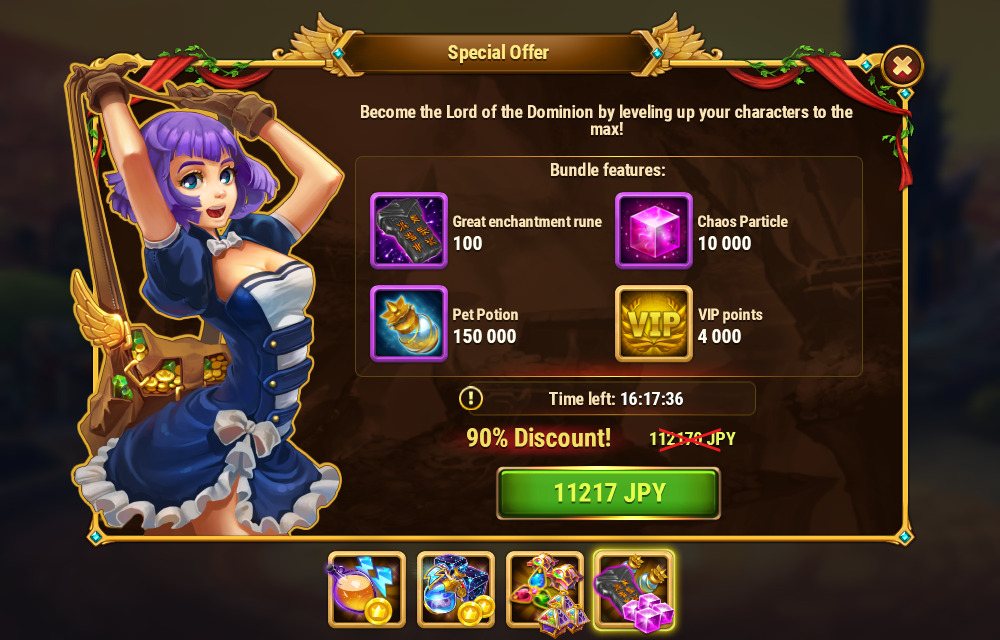 Estimated Emerald equivalent for each bundle (VIP 0 – 14)
1 Energy is calculated 1.5 Emeralds.(as Bottled Energy)
List A
[Titan Artifacts] 1,683JPY bundle = 27,600 Emeralds(x7.6)
[Pet] 2,804JPY bundle = 24,000 Emeralds(x4)
[Energy] 5,609JPY bundle = 112,500 Emeralds(x9.3)
[Bottled Energy] 11,217JPY bundle = 95,600 Emeralds(x4)
List B
[Energy] 1,683JPY bundle = 18,500 Emeralds(x5.1)
[Bottled Energy] 2,804JPY bundle = 23,900 Emeralds(x4)
[Titan Artifacts] 5,609JPY bundle = 101,400 Emeralds(x8.4)
[Pet] 11,217JPY bundle = 95,000 Emeralds(x3.9)
Bundled Root Box Description
Ancient Titan Artifact Chest
Bundle History
Friday, October 28, 2022 (24 hours)
Tuesday, November 01, 2022 (24 hours)
Wednesday, November 09, 2022 (24 hours)
Wednesday, November 16, 2022 (24 hours)
Monday, January 02, 2023 (24 hours)
Monday, January 09, 2023 (24 hours)
Tuesday, February 28, 2023 (24 hours)
Thursday, March 16, 2023 (24 hours)
Thursday, April 06, 2023 (24 hours)
Thursday, May 04, 2023 (24 hours)
Monday, May 15, 2023 (24 hours)
Sunday, June 04, 2023 (24 hours)
Related Bundles
Special Offer(VIP15)
Special Offer (VIP0-14 1st time)
Energy Recovery Bundle
Energy Recovery x2 Bundle
Energy Recovery (Regular Ver.)
Titan Artifacts Bundle
Titans of the Dominion x2 Bundle
Titan Artifacts Bundle
Pets Bundle
Dominon Pets Bundle
Dominon Pets x2 Bundle
Great Storm Treasures