Change Server and same ID
About Change Server
Server-to-server transfer is available within the same platform (Web version cannot be transferred to Facebook version or smartphone app version)
Data, including VIPs, can be transferred only if you choose to migrate servers, but the number of servers you can choose to migrate to is limited (see below).
Server-to-server transfer is free only for the first time.
If you cancel the payment for the second or later server-to-server transfer, new data will be automatically created at the destination. If this happens, data cannot be transferred to that server unless the new data is moved.
From the second time onwards, you will have to pay each time (not Emerald), but you can move servers as many times as you want.
Second and subsequent server changes (at the time of purchase), receive a small amount of emeralds.
The following screens all show the same platform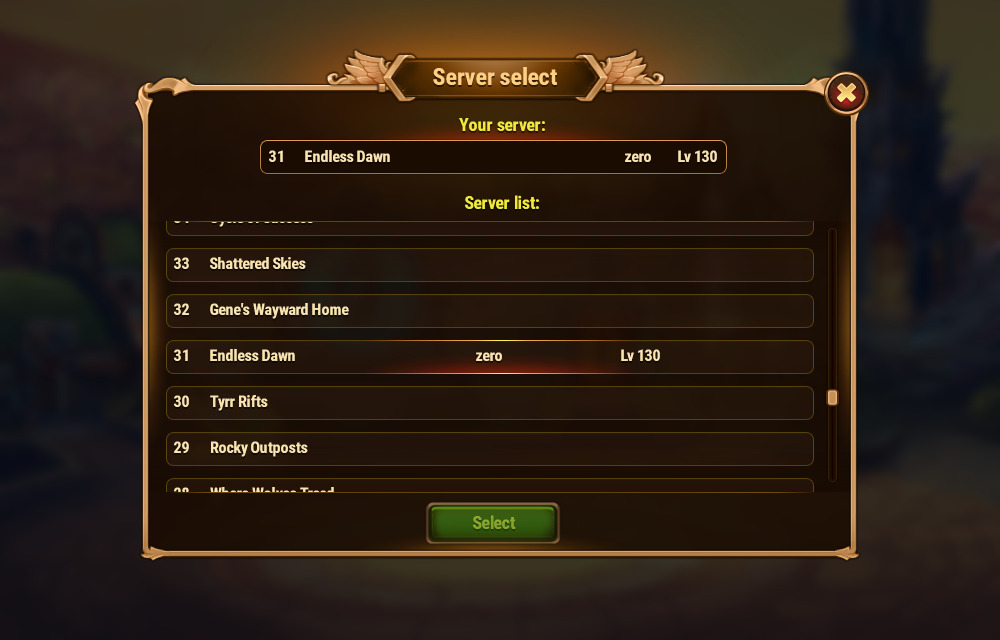 Restrictions on Change Server
Change Server is only allowed to older servers on the same platform.
To protect new players, there is no way to transferred to a newer server.
For example, account data created on Web31 can only be brought to Web1 to Web31. For example, you can go from Web31 to Web1 to Web31 and back (you will have to pay for this return).
In this state, you can choose the server you want to log in to, and raise each one.
As an exception, accounts created on Web1 and Web2 can only transfer data between Web1 and Web3.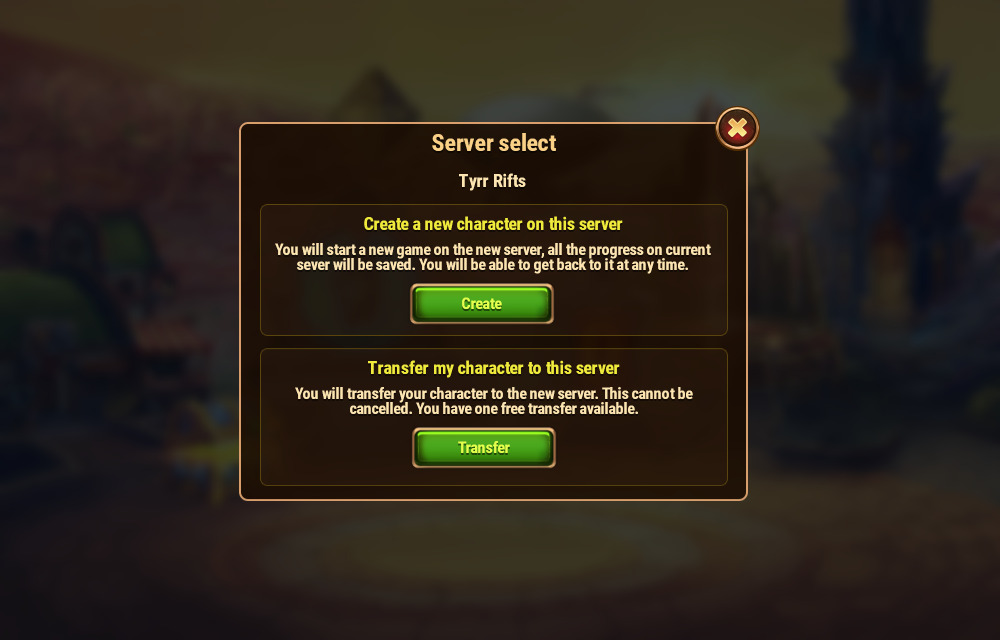 Procedures for transferring data and transferring servers
Before transferring to a new server, it is necessary to use up all the Artifct Chest Key already in your inventory on the airship.
(You can keep the ones you are storing in Mail.)
Before moving to a new server, you must resign from your current guild.
After selecting a server, select "Migrate" on the confirmation screen.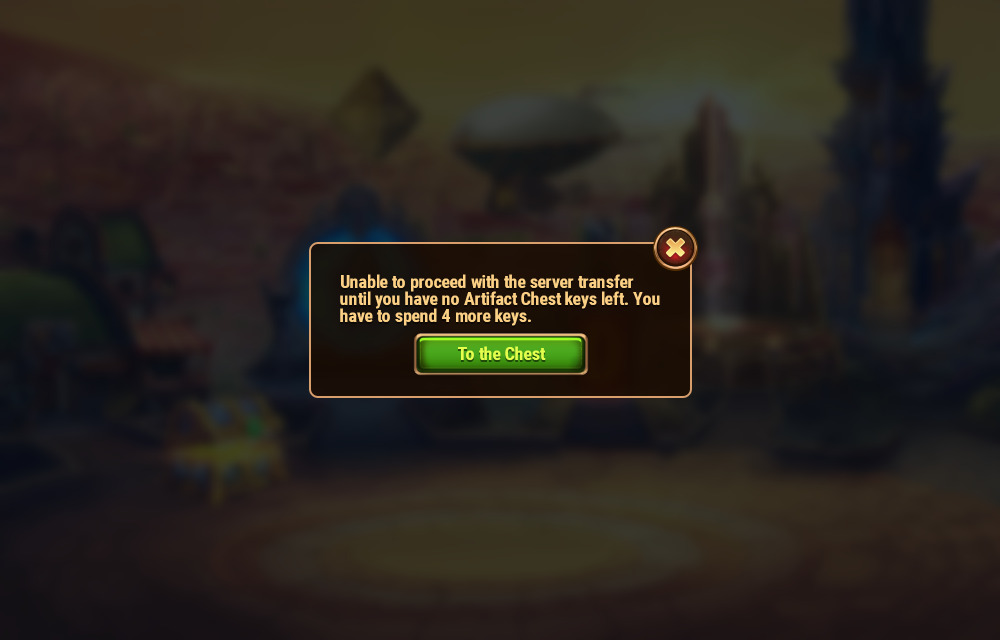 After transferring data and change server
Players who are no longer on the new server will be treated as follows.
Comments in guild chat will be hidden.
* If you intend to leave with a greeting, I recommend you to post a day in advance
* PM will not disappear in most cases, but it may disappear at this time
Names, icons, etc. will disappear from the Guild War logs (the logs themselves can be viewed)
Disappear from the Ranking (except for Arena and Grand Arena)
Names, icons, etc. will disappear from the Arena and Grand Arena in the rankings.
The Arena and Grand Arena display will be replaced by dummy data (Heroes will be inherited, but player names and powers will be dummy ones).
About the same ID
If you have multiple accounts with the same ID, Valkyrie's Favor subscription will be applied to all accounts (VIP, Gold Tickets, etc. will only be applied to the account you purchased them for).
It is not possible to have multiple accounts on the same server with the same ID.
Related Articles
Platform Specifications
Country Servers and Country guilds
Guild's Arena strategy