Item Guide
Obtain 50 Soul Stones for the Titan of your choosing.
Applicable to Water, Fire, and Earth Titans, including Super Titans.
Titans of Darkness and Light are excluded.
Opt for a Titan that already boasts 6 Stars (Absolute Star) to receive Titan Soul Coins. This strategy can be employed to acquire Gold, Titan Potions, and Spark of Power at the Titan Soul Shop.
It takes approximately a year of gameplay without spending money to reach 6 Stars for the targeted Titan's soul stones. It's not the type of item you should prioritize obtaining.
List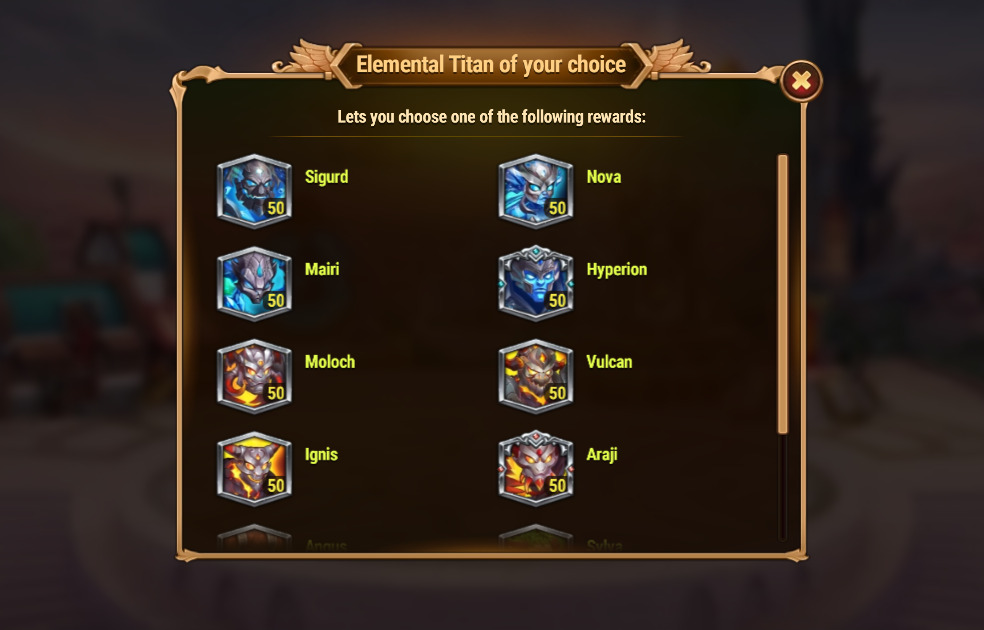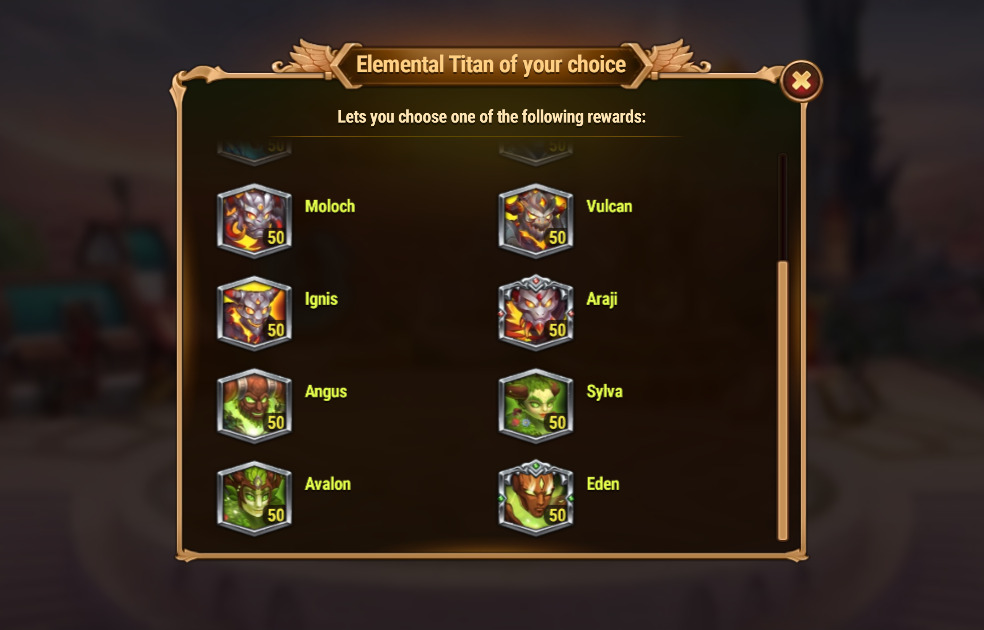 Titan Soul Shop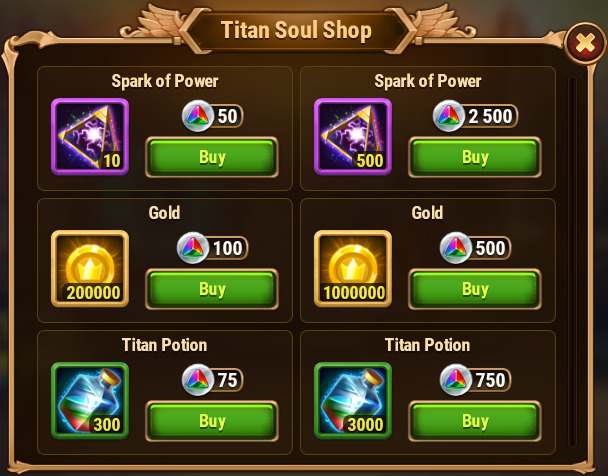 Titan Soul Shop Conversion
1 Elemental Titan of your choice = 500 Titan Soul Coin
1 Elemental Titan of your choice = 100 Spark of Power
1 Elemental Titan of your choice = 1,000,000 Gold
1 Elemental Titan of your choice = 1,500 Titan Potion and 50 extra coins
Related Articles
Titan Soul Stone
Titans of the Dominion