What this Bundle
Now Available in a Bundle for the Riotous Growth Event.
Primarily includes a Elemental Titan of your choice.
In terms of emerald equivalents, the rate isn't that bad.
Beginners may find them appealing, but they are ultimately not crucial. Not recommended.
There are multiple bundles with the same name.
Qualifies for Emerald Waterfalls.
Available for VIPs.
List
Bundle 1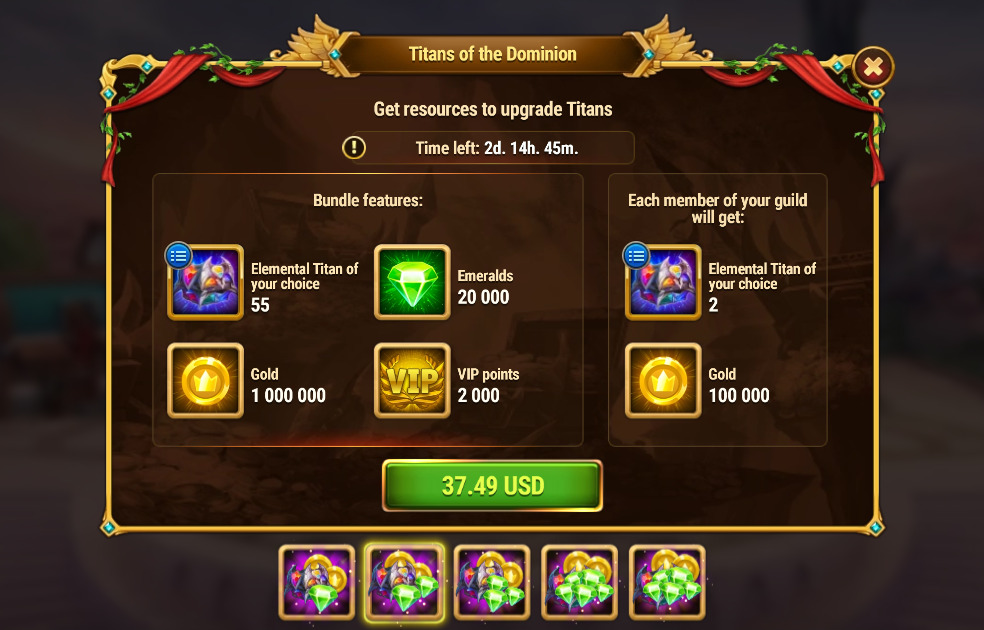 Bundle 2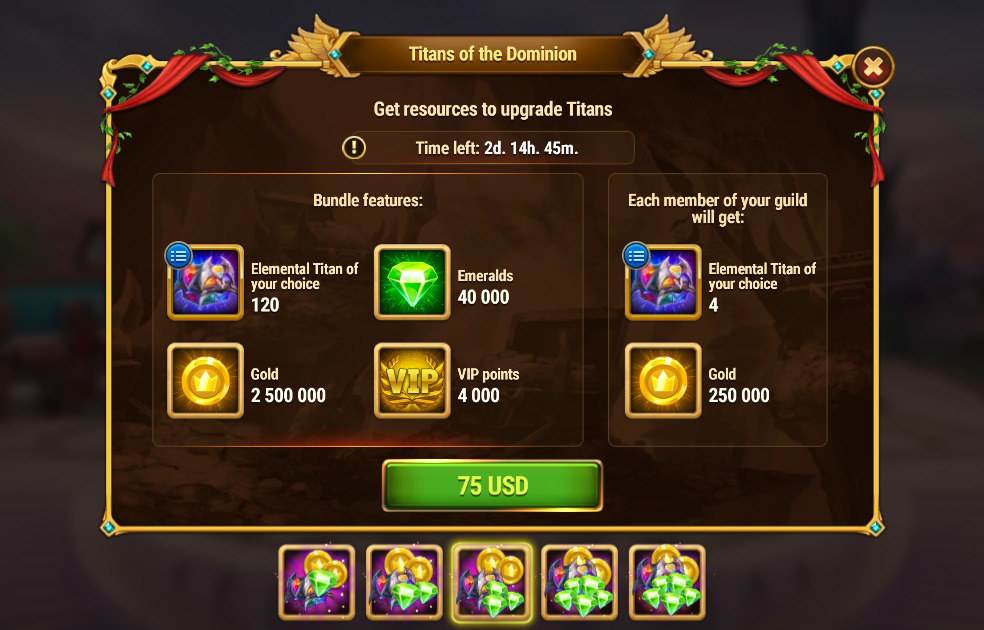 Bundle 3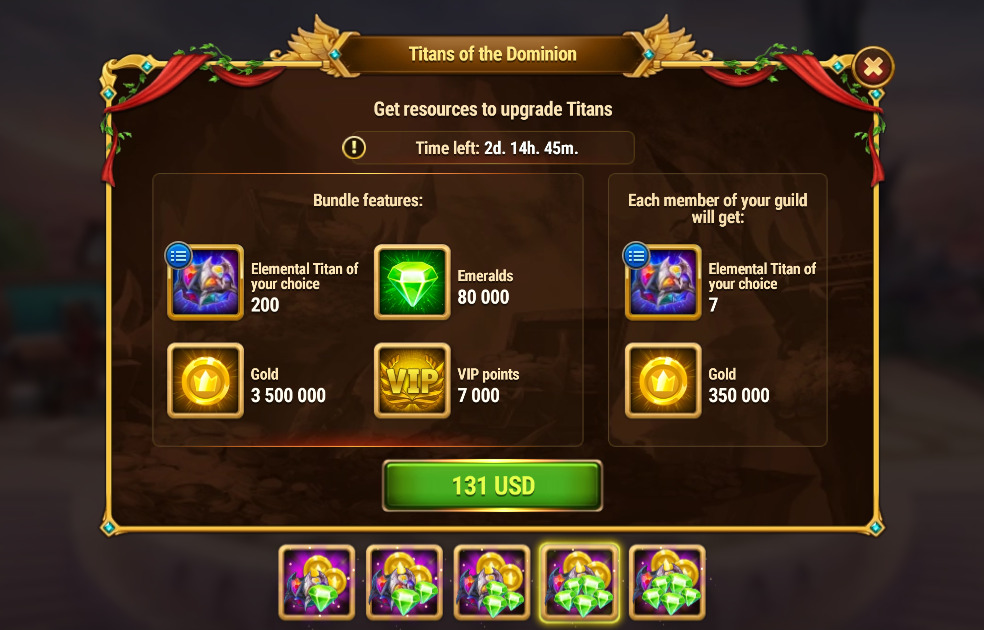 Bundle 4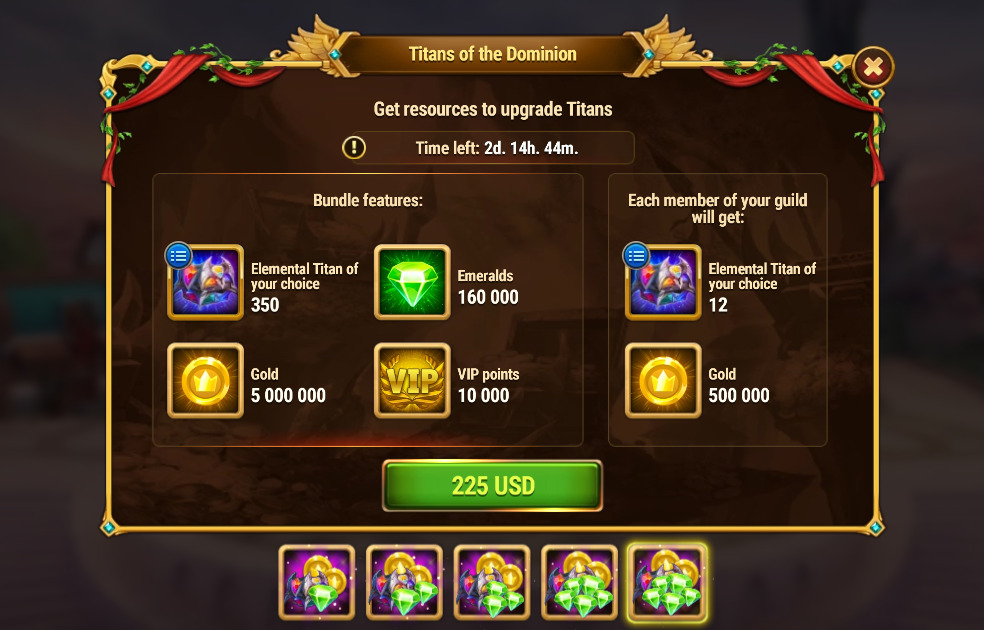 Bundle 5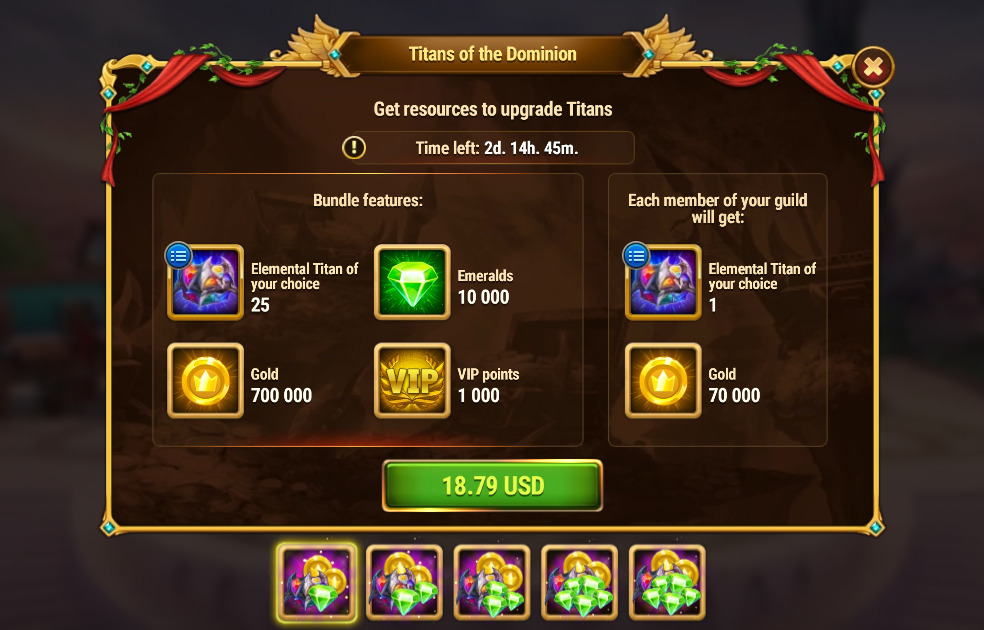 Estimated amount
Bundle 1 = 20,350 Emeralds (x3.4)
Bundle 2 = 42,500 Emeralds (x3.5)
Bundle 3 = 89,250 Emeralds (x3.7)
Bundle 4 = 161,750 Emeralds (x3.8)
Bundle 5 = 302,500 Emeralds (x4.2)
Estimated amount (in Guild will get)
Bundle 1 = 32,965 Emeralds (x5.5)
Bundle 2 = 67,150 Emeralds (x5.6)
Bundle 3 = 139,275 Emeralds (x5.8)
Bundle 4 = 248,025 Emeralds (x5.8)
Bundle 5 = 448,950 Emeralds (x6.2)
About features
Elemental Titan of your choice
Event Guide
Riotous Growth
Tasks and Rewords
All Quests
Related Bundles
Titans of the Dominion (Daily Ver.1)
Titans of the Dominion (Daily Ver.2)
Titans of the Dominion (Daily Ver.3)
Titans of the Dominion (Old Event Ver.)
Riotous Growth, Rainy Season, Scorching Days