What this Bundle
Featured as one of the daily bundles.
Primarily comprises Titan strengthening materials.
Offers three distinct content variations for each material.
Limited-time sale for 24 hours.
There are multiple bundles with the same name available.
Not eligible for Emerald Waterfalls.
Eligible for VIPs.
List
Bundle 1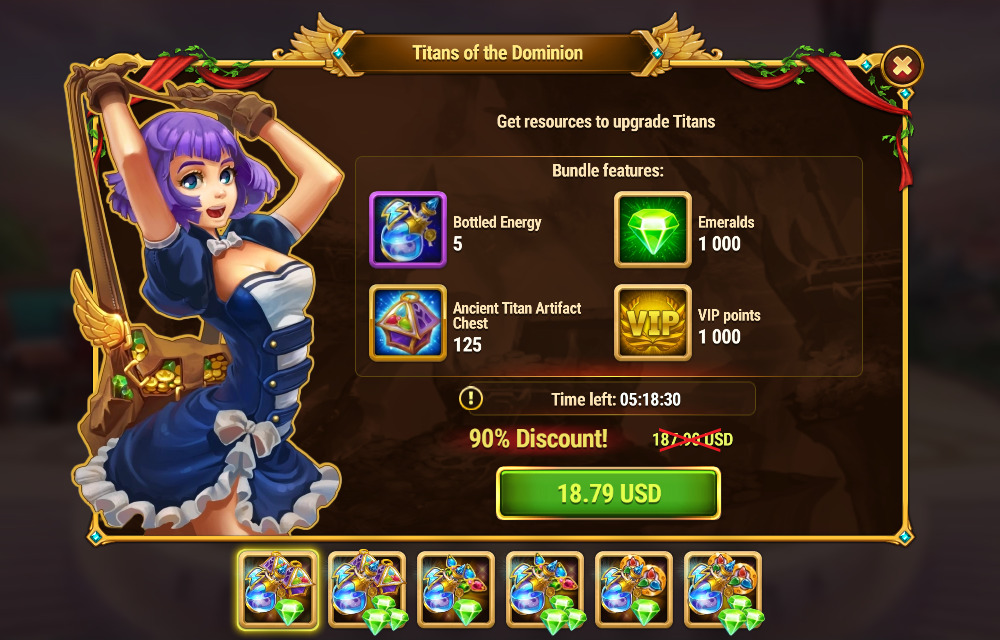 Bundle 2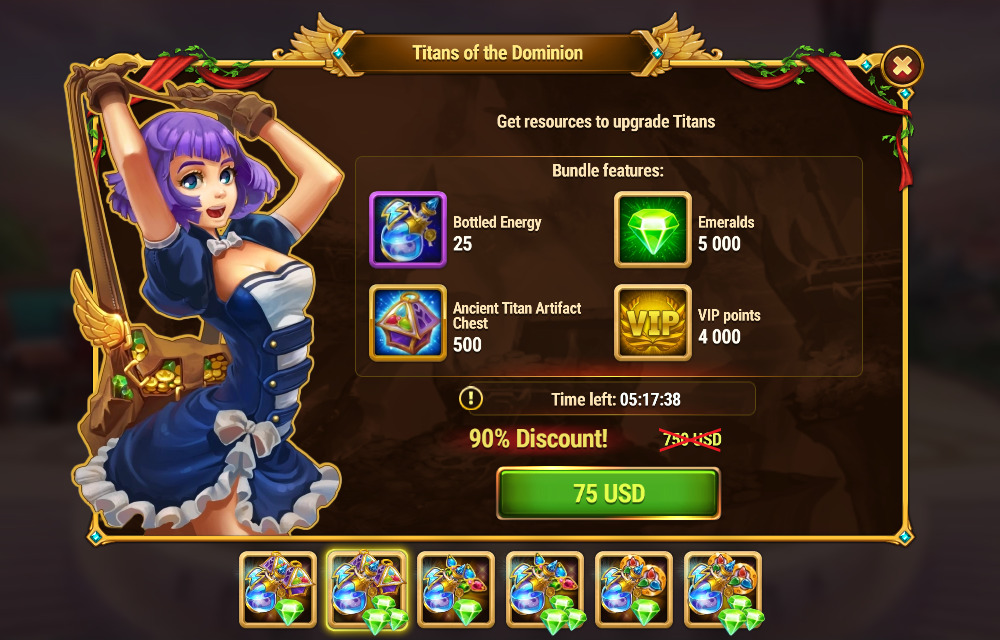 Bundle 3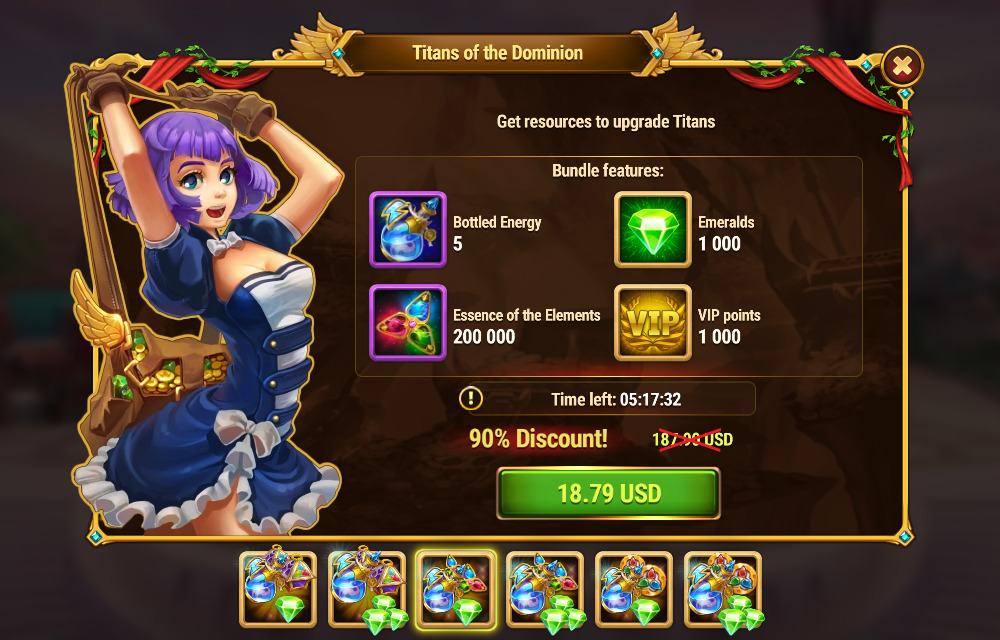 Bundle 4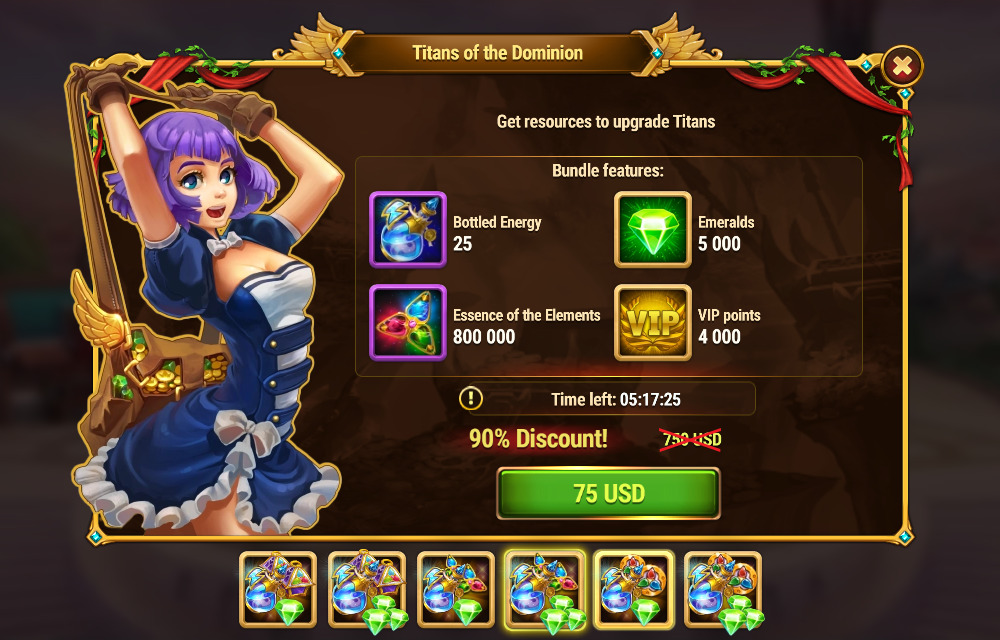 Bundle 5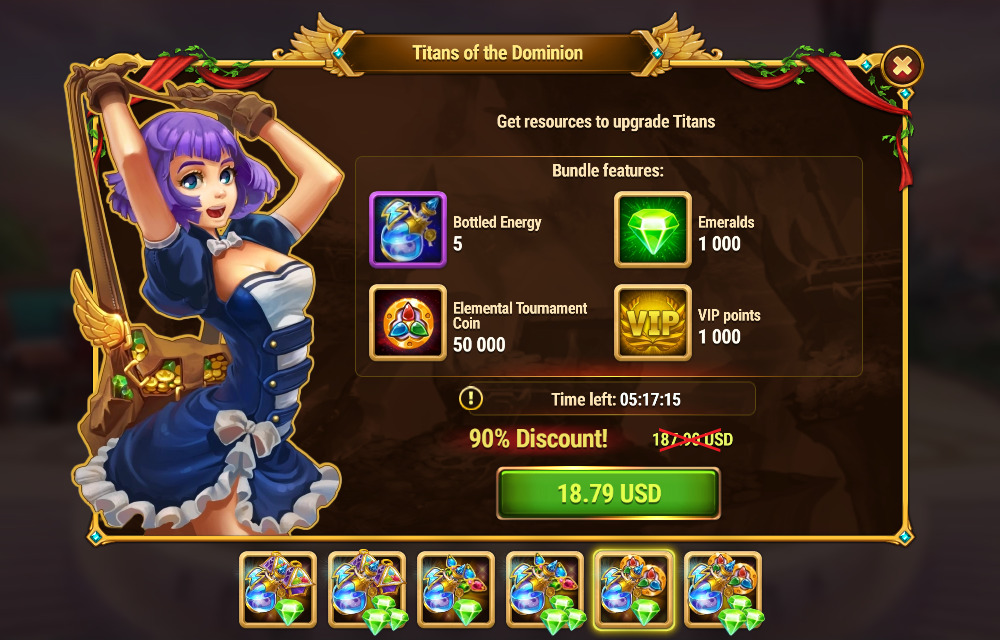 Bundle 6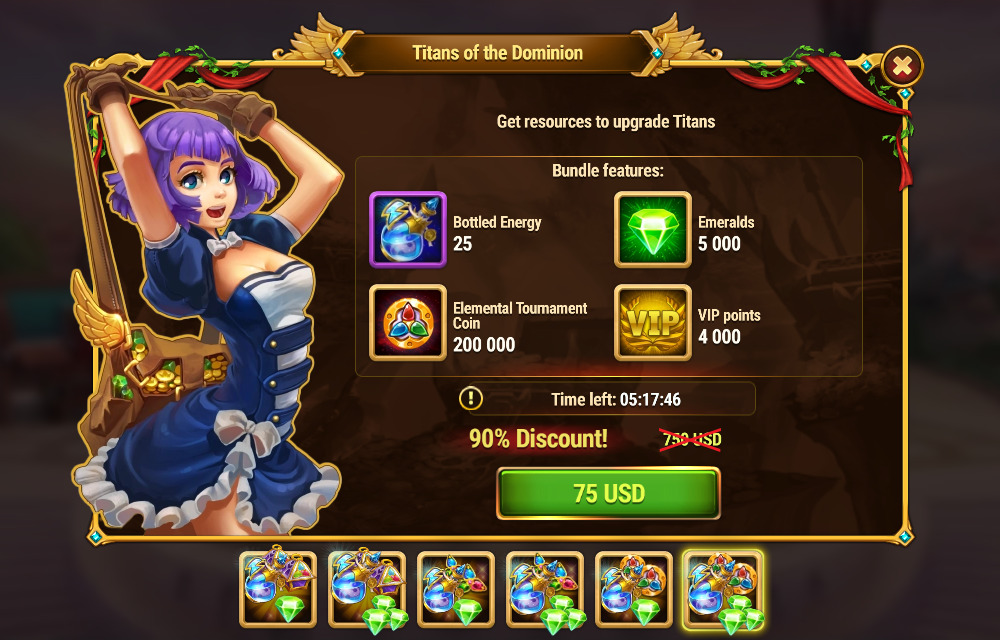 Estimated Emerald equivalent for each bundle
Bundle 1 = 32,000 Emeralds (x5.3)
Bundle 2 = 130,500 Emeralds (x5.4)
Bundle 3 = 22,500 Emeralds (x3.7)
Bundle 4 = 92,500 Emeralds (x3.8)
Bundle 5 = 27,500 Emeralds (x4.5)
Bundle 6 = 112,500 Emeralds (x4.7)
About features
Ancient Titan Artifact Chest
Bundle History
Monday, October 09, 2023 (24 hours)
Thursday, November 16, 2023 (24 hours)
Related Bundles
Titans of the Dominion (Daily Ver.1)
Titans of the Dominion (Daily Ver.2)
Titans of the Dominion (Event Ver.)
This bundle has the same name as the following bundles sold at the Titan Soul event, but the contents are different.
Riotous Growth, Rainy Season, Scorching Days