Report
Upcoming Events
* Announcements only
Event Calendar Format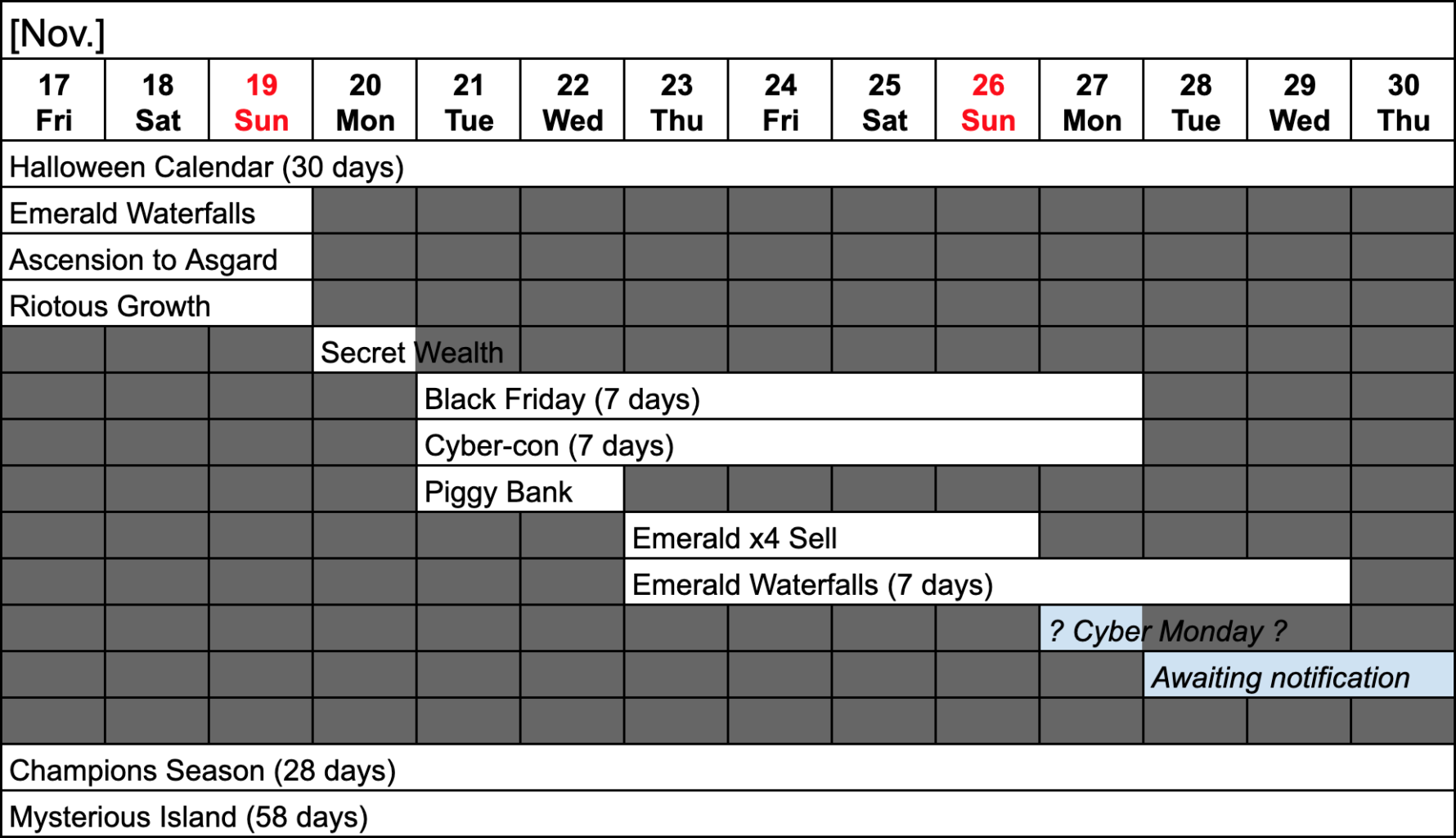 * Announcements only
Ascension to Asgard, Event Setting Mistake
According to the schedule, the quest for the Battle of Osh should have been designated.
The event commenced with the quest for the Minion battle instead.
Awaiting an official statement.
-> Fixed
Facebook Ver Changes
The Facebook version of Hero Wars is undergoing changes to its internal structure as mandated by Facebook.
Various elements, including URLs, free emeralds, exchange rates, and friend registration, will be adjusted to align with Facebook's specifications.
Official Message
Hey everyone, the transition to Facebook Instant Gaming happened sooner than expected. This change shouldn't impact your player experience in any significant way, apart from a few areas.
Current issue with some languages not being supported (that were previously supported in the game) is a technical issue and not a permanent change, we are working on fixing this issue and will try to resolve it as soon as possible. Thank you for your patience!
The browser link to the game has changed, so please update your bookmark if you had one.
Due to the deeper integration with Facebook, there are some adjustments in the prices of in-game offers. Prices now automatically adapt to currency exchange rates according to Facebook's policy.
In-game offers for completing tasks in exchange for have been disabled according to the rules of the new platform. Soon we will remove the 'Free Emeralds' button from the main screen.
The Friends system interface is slightly different now, but the system itself hasn't changed and will work the same way it does now.
The game is available only in wide-screen mode for now.
Official Community Manager FAQ
Titles are tailored to the content.
Enhancing the QoL in Event Boss Battles
Q. There is only 1 thing that need to be fixed, we currently cannot see the battle's stats if we win. It immediatly lead back to the event map and don't let the choice to see stats or even watch replay.
A. Nice suggestion. I've passed it to the devs.
Interplanetary Travel (Stellar Skins event)
Significance of Collecting Multiple Copies of the Same Pattern
Q. Since we can only use one pattern of each type ("You can't use more than one pattern of each type."), where is the benefit of collecting all the available patterns from the mysterious island map? Is there even a benefit of collecting all the available patterns from the map (collecting 2 patterns of the same type)??
A. Hi. I hope our recent post has clarified it, ⁠news (* You can upgrade to a higher level pattern by collecting patterns of the same type and combining them with more gold threads.)
War flags
Inadequate Rewards for Champions Season
Q. Any idea why reward at level 62 in current Champions season is only 50K gold? I think it was supposed to be 5M gold.
A. Yes, developers have taken notice of this. In the next battle pass, this reward will be increased

Updata the Raid Button in the Campaign
Q. when we get this option – to raid as many times as we want instead of spending all in 1 go ? i.e raiding until we get a certain number of items as we need.
A. Totally agree. I hope developers will add this feature when they get time for QoL updates.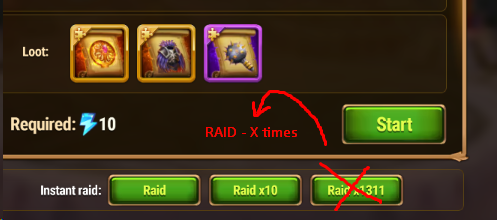 Revision of Combat UI
Q. Nexters please revert this horrid UI change.
We do not need a button on screen at all times to turn off cinematic animations. We already have an option for that in the settings as most of us never want to see the cinematic animation. And the button looks like a record or watch film button so is very misleading.

The buttons are unnecessarily small and the style does match the other buttons.
At least the x1.5 and x5 are separately controlled now which is one good thing from this change. It is more the size of the buttons and unnecessary and misleading animations button I am not keen on.

Also you should probably give advance warning of these sort of changes and schedule them in at a time nothing is happening rather than slipping them in unannounced while CoW and Asgard boss fights are taking place. I completely muffed my meta team Asgard boss fight due to the change.
A. We got lots of feedback regarding recent UI changes. It will be tweaked. From our hand, we will try to inform you about such changes beforehand.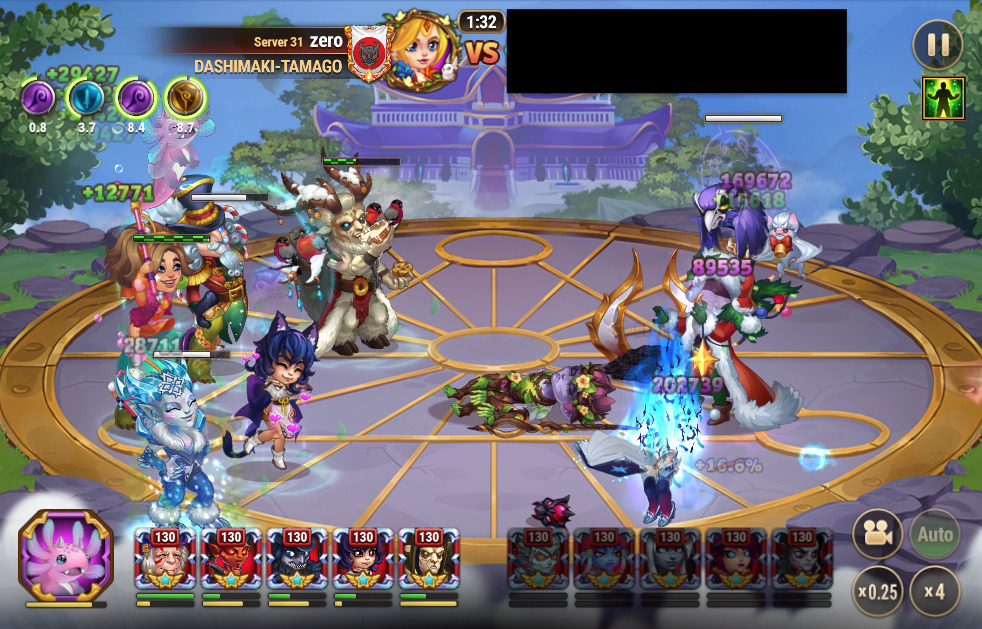 Main Updates and Game trends
Addendum
Upcoming events
Interplanetary Travel (Stellar Skins event)
New
Interplanetary Travel Tasks and Rewards
Interplanetary Travel All Quests
Beat Old Competitor Level 270 buff 85
Stellar Skin List
Riotous Growth
The latest trends, Best heroes, Best teams
Important Game Updates for Players: How to Read
Tier List 2023 (on PvP)
Best Heroes 2023
Which DPS to Upgrade in 2023
Which Tank to Upgrade in 2023
Which Healer to Upgrade in 2023
Which Support to Upgrade in 2023
Which Control to Upgrade in 2023
Meta Teams
Best Teams
Guild DASHIMAKI-TAMAGO 2023.Week45
Guild War:Web31-Gold league, Place 1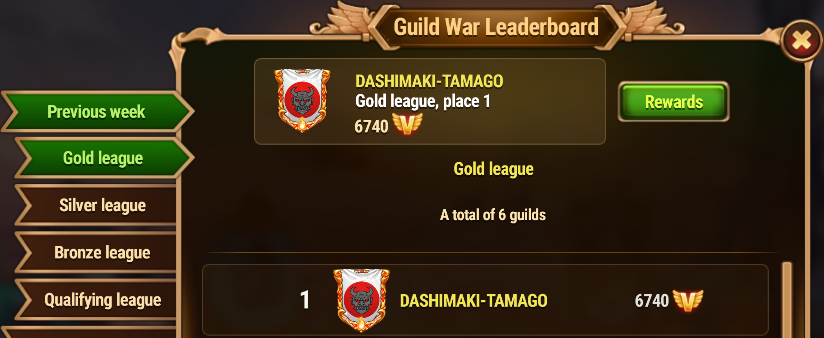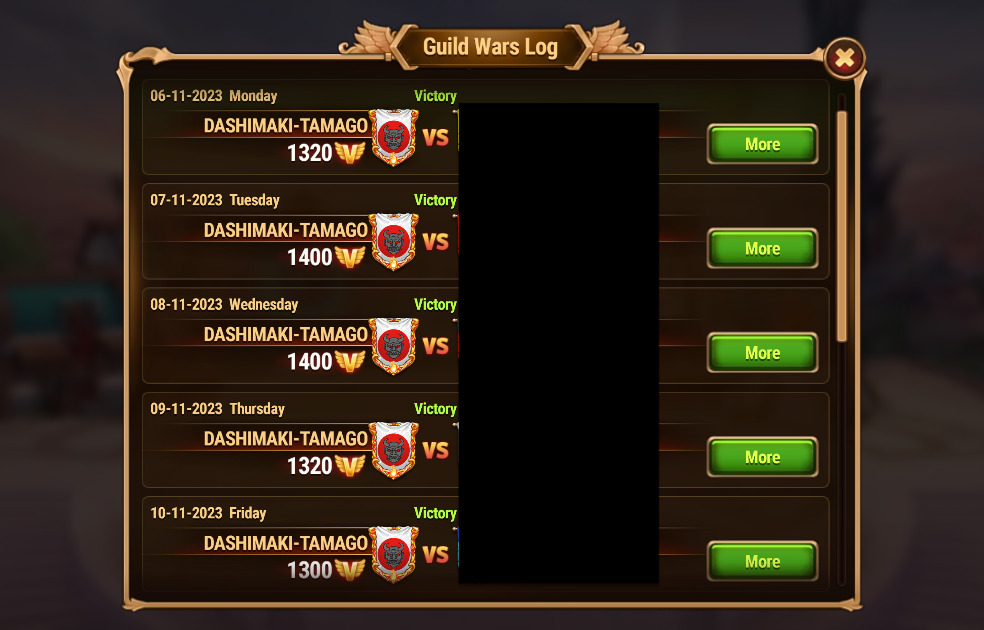 Guild Raid:Place 7

CoW: Season 5 Temporary Place 24