What is the Advent Calendar?
It is a login bonus for November 2023 in Hero Wars.
You can receive it as an additional reward alongside the regular login bonus.
The timing of the system update will vary daily.
It follows the same specifications as the December 2022 Advent Calendar.
There is no specific event connection with the Spooky Festival.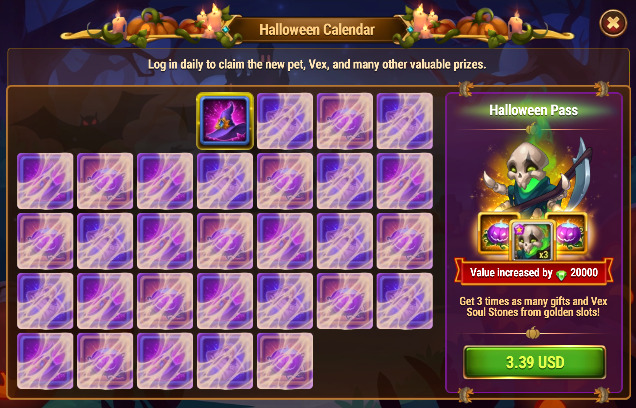 Video of the list of rewards
It is told here.
Halloween Pass
Golden Slot rewards will be tripled.
Mainly Vex Soul Stones.
The official description states it is equivalent in value to 20,000 emeralds.
200 VIPs.
The pros and cons of compensation may change in a given year.
When is the best time to buy a Halloween pass?
The last day of the calendar is recommended.
You can review the rewards and then decide if you want to purchase additional ones.
Halloween Pass FAQ
Q. Is the $3.39 a one time fee? or daily fee?
A. One time fee
Q. if you get the 3.39, do you get VIP points as well?
A. Not sure tbh
Q. On the livestream, Daniel said you can purchase the pass at any time and you can claim the x3 for previous days, is that correct?
A. That's correct
Q. If you purposely did not claim for one day, like 10 Skin Stones for day 1, can you claim it later, like day 24 if you desire? Maybe save those ss for quests?
A. Yes, you can claim the rewards later
All Rewards
With Gold Ticket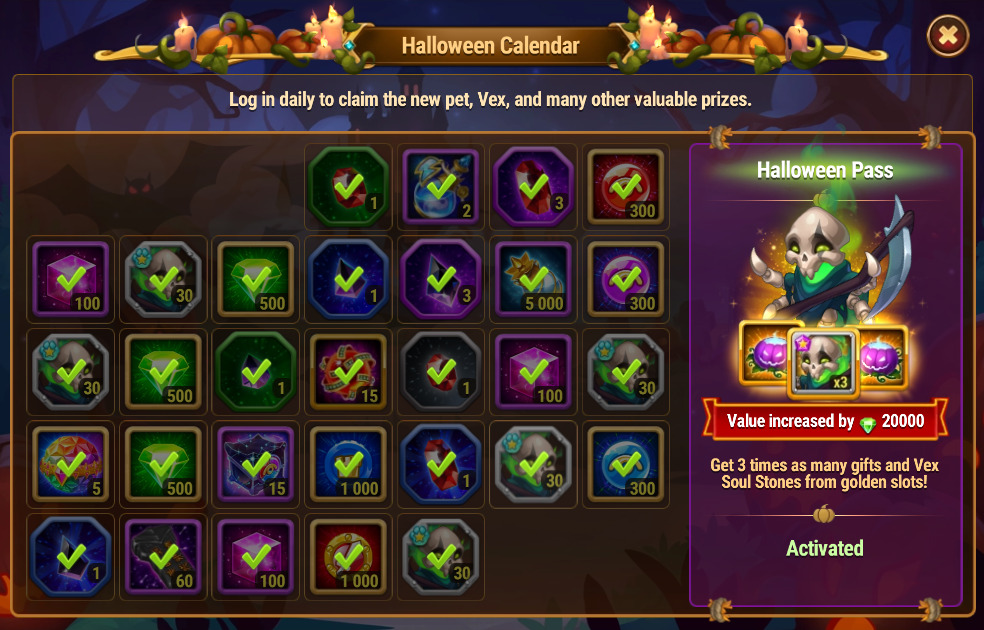 Without Gold Ticket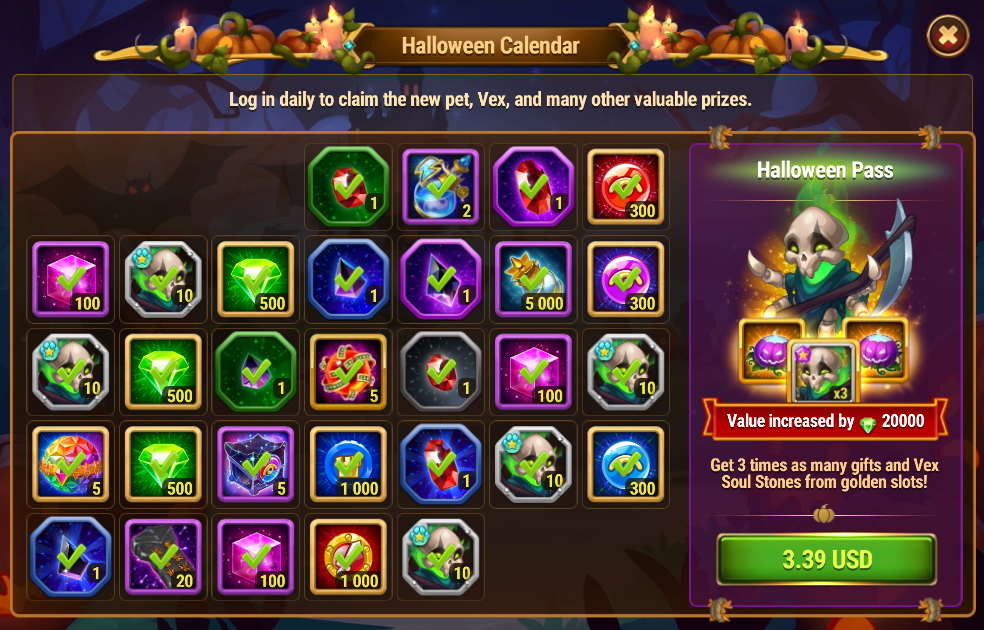 Event History
Wednesday, November 01, 2023 (30 days)
Related Articles
Daily bonus
Vex
Advent Calender
Spooky Festival