What is The Coll of Darkness?
Event to implement the Darkness Titan "Keros".
Kelos Soul Stone is the main prize.
If you forgo obtaining Kelos Soul Stone here, you will not be offered the opportunity to obtain it for a while.
(ex, Iris :10 months Khorus:1 month)
Keros Dolls provide Keros Soul Stone and a variety of Titan resources.
Titan Skin Stone and Titan Potion are required. Only use the quest achievement and consider preserving these for future events introducing new titans (likely to be needed).
Flavor Text
A voice from the abyssal depths has heeded your call. The dreaded Dark Titan, Keros, has entered this world to eclipse the sun itself! Can you handle his might?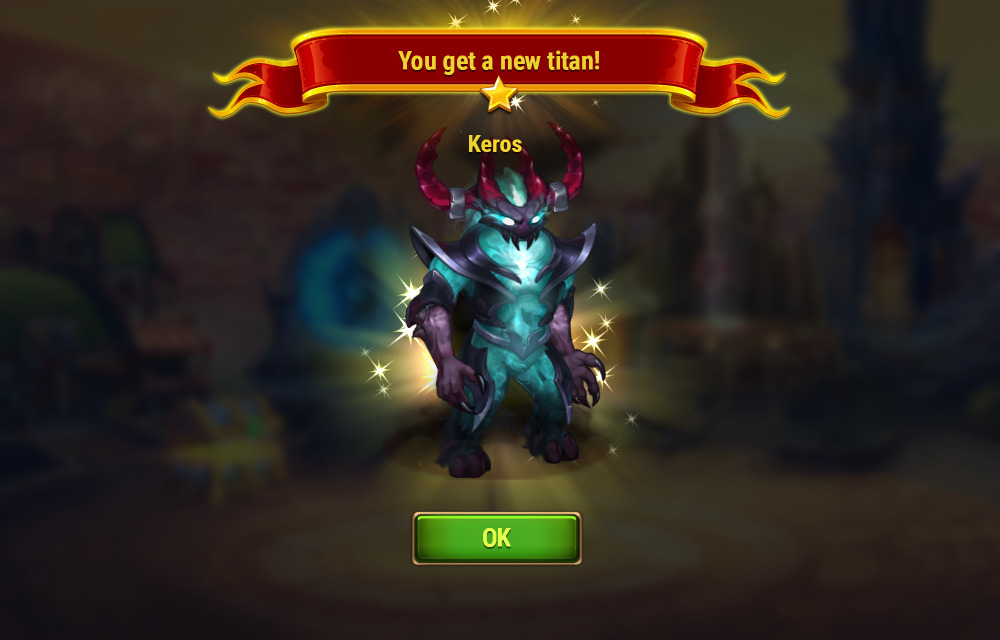 Quest Order
1. Log in (MAX 3)
2. VIP Level (MAX 7)
3. Reach VIP points (MAX 9,000)
4. Spend Emerald (MAX 120,000)
5. Spend Energy (MAX 16,000)
6. Open Outland Chest (MAX 230)
7. Upgrade any titan's skin (MAX 40)
8. Upgrade any titan levels (MAX 80)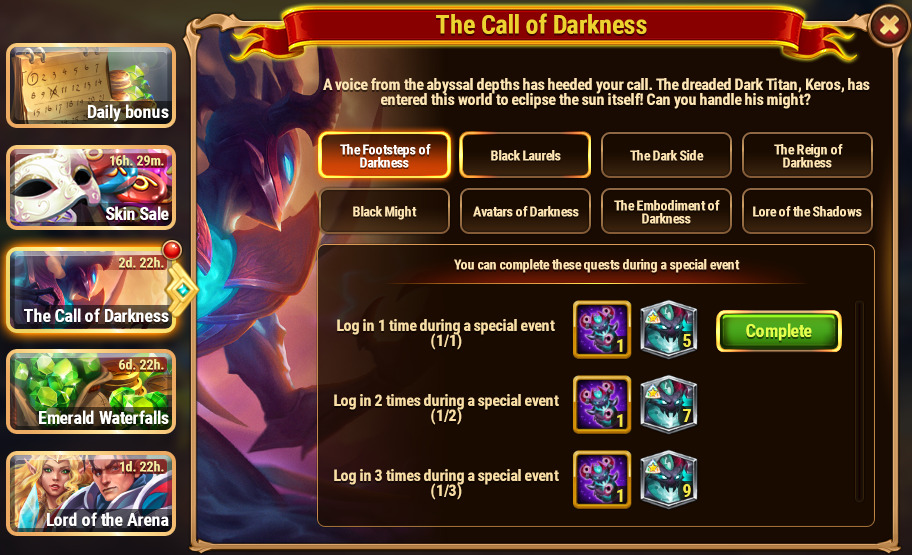 Resources needed to Complete the quests
Number of Titan Skins needed (Level1 -> Level41 : 90,064)
Number of Titan Potion needed (Level1 -> Level81 : 119,350)
All Quests
Keros Soul Stones in Quests
The number of Keros Soul Stones that can be obtained directly from quests is 506.
The number of Keros Soul Stones (excluding Emerald use) that can be obtained directly from quests is 314.
More Soul Stones from Keros Dolls. (in quests max 301 dolls)
Soul Stone Required Table
Keros Doll
Group Gift
Day 1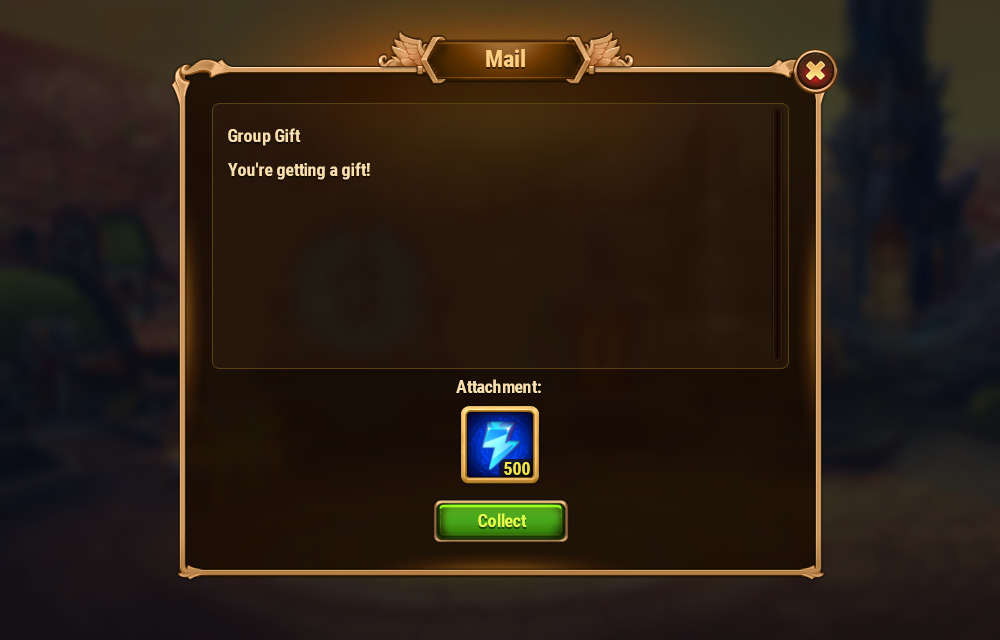 Day 3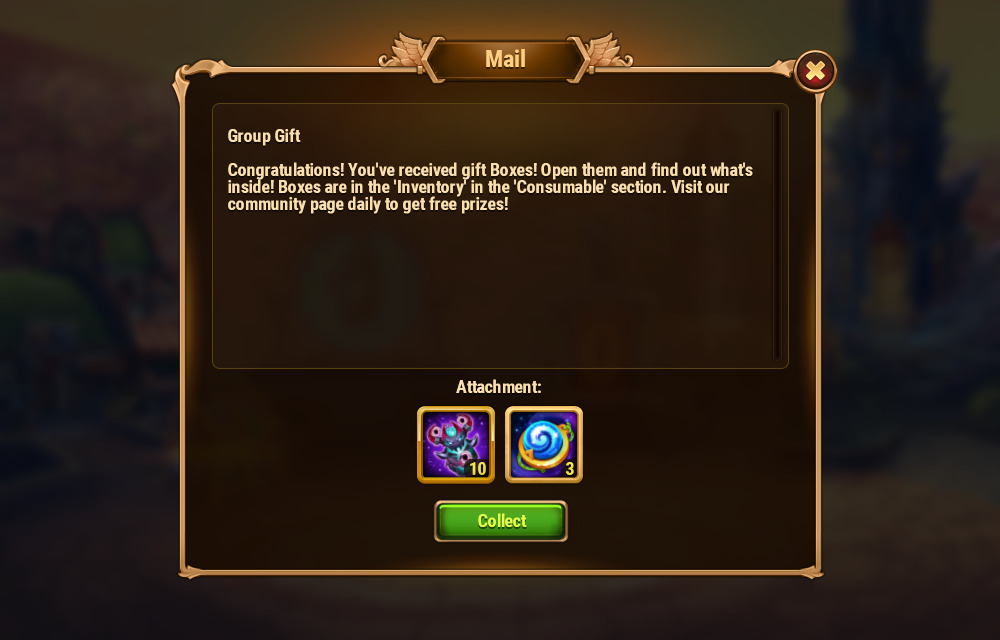 Event History
Friday, September 30, 2022 (3 days)
Bundle
Related Event
Grim Hunger
Brighter Than the Sun
Sunbeam
Related Articles
Difference 5 Elements Titans
Double Totem System
Clash of Worlds