This bundle appears in Hero Wars' biggest event.
Here is the estimated value in emerald equivalent.
The value of the Winter Festival Bundle
A large percentage of the value is shared with guild mates.
Equivalent to x3 for the purpose of earning generosity points.
If your VIP is low, it is easier to earn personal ranking than Emerald x4 sale.
Value of the Winterfest Bundle
2,452JPY Bundle : Emerald x12,950(x1.8)
3,891JPY Bundle : Emerald x20,700(x1.8)
7,783JPY Bundle : Emerald x41,000(x1.8)
13,620JPY Bundle : Emerald x72,000(x1.8)
23,349JPY Bundle : Emerald x104,000(x1.5)
Value of the Winterfest Bundle(plus sharing)
2,452JPY Bundle : Emerald x26,000(x3.5)
3,891JPY Bundle : Emerald x41,000(x3.5)
7,783JPY Bundle : Emerald x70,000(x3)
13,620JPY Bundle : Emerald x130,000(x3.2)
23,349JPY Bundle : Emerald x220,000(x3.1)
Winterfest Bundle List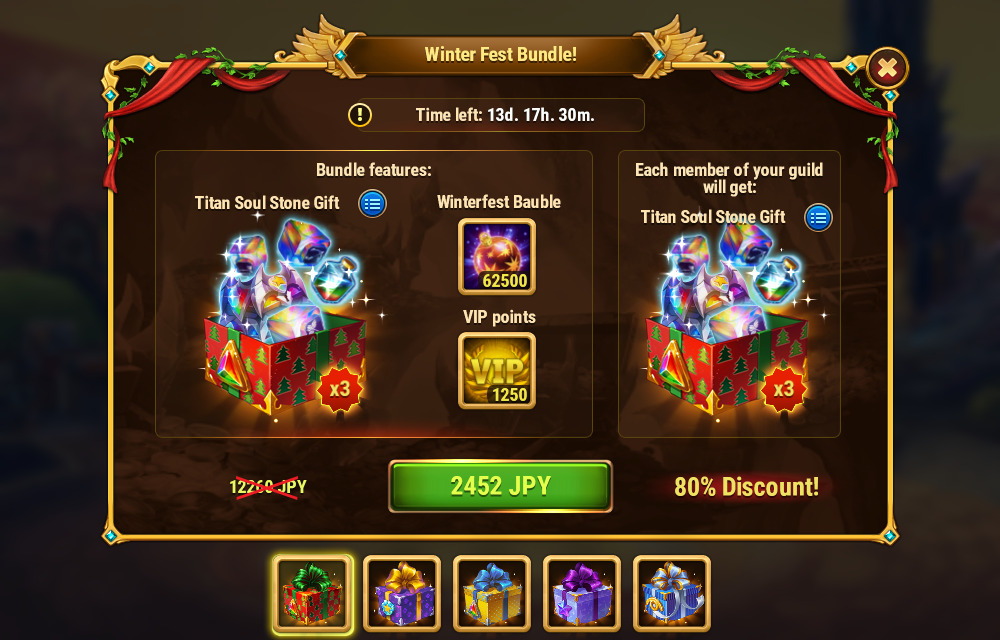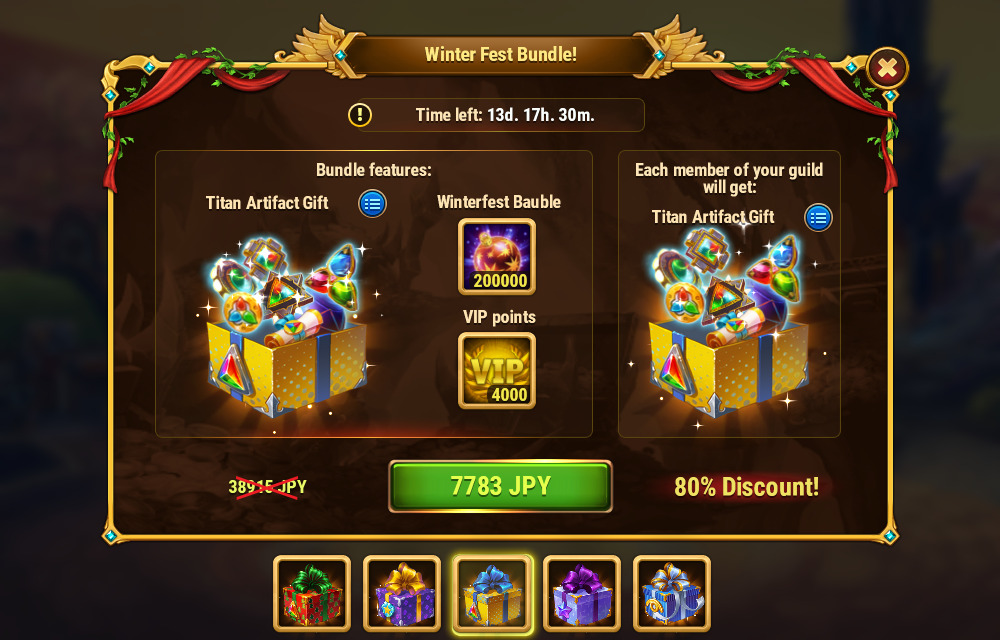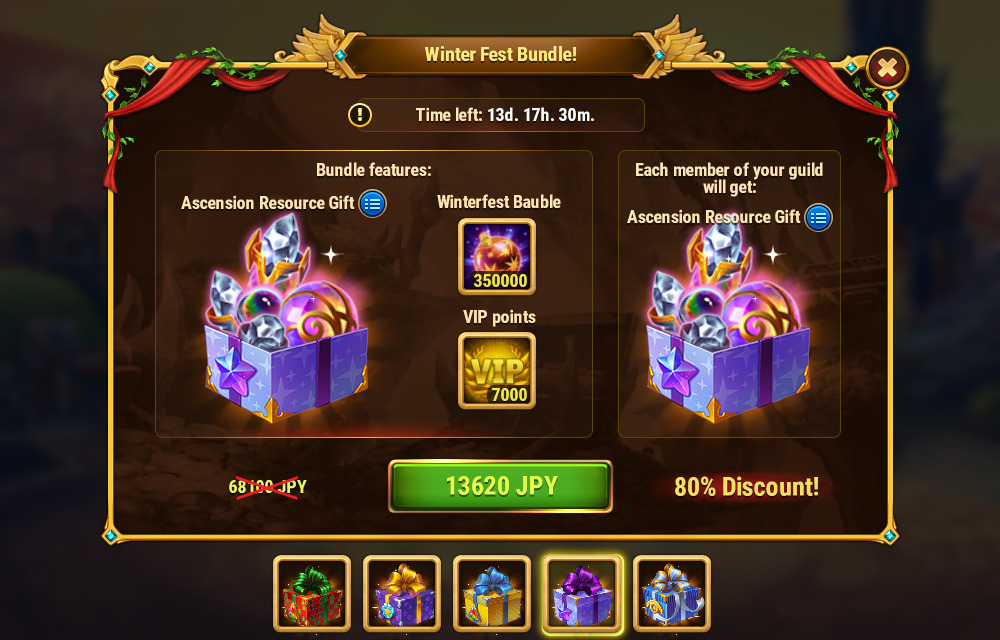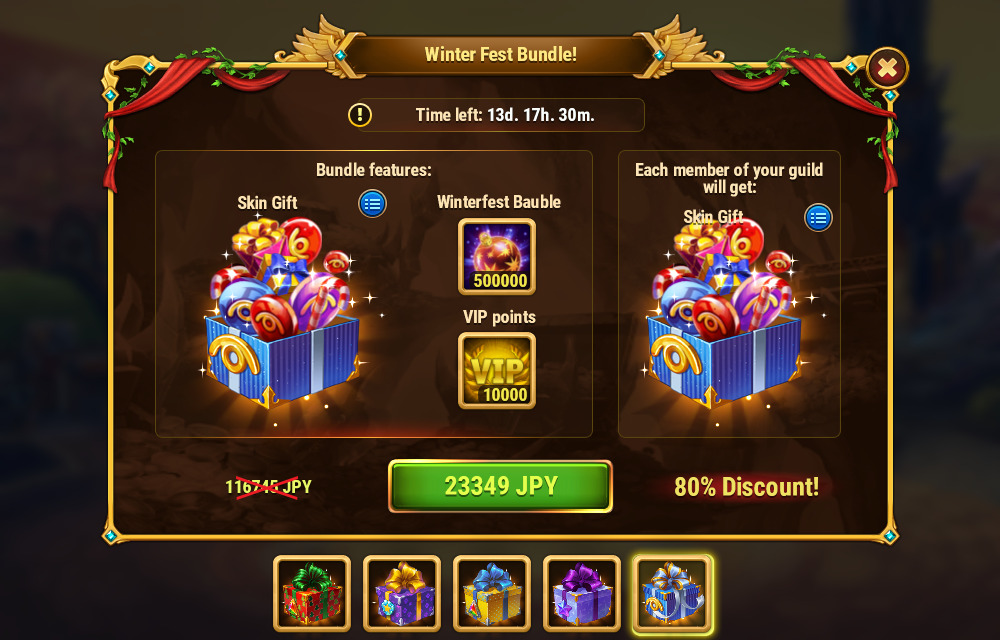 Event page