What is the Wrath of the Earth?
Andvari's Heroic Event.
Various hero enhancement materials can be obtained.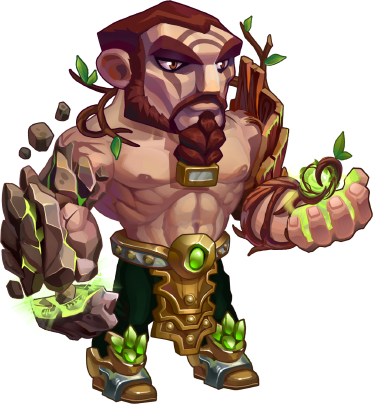 Official Message
We are aware of an Event points display visual bug and currently working on a fix (this bug doesn't affect quests and rewards, so you still can earn Coins for completing tasks). Thanks for your patience, and sorry for the inconvenience!
The Wrath of the Earth event is on! Complete quests to get Emerald Coins and exchange them in the Event Shop to upgrade Andvari and get various valuable items!
And don't forget to claim 500 Energy on the website: https://community.hero-wars.com/post/2393
Use new tooltips to see the list of quest chains and rewards by clicking the "List" icon in the event tab.
The event ends on August 31, 2 AM UTC, and the Shop stays till September 1, 2 AM UTC. Shortly after the Shop disappears, your remaining Emerald Coins (but not your extra Event Points) will be exchanged for Andvari dolls: 600 Emerald Coins = 1 Andvari Doll. Also, note that there are no additional rewards for earning extra Event Points, the last milestone is at 10,000 Event Points.
Flavor Text
It's time for your triumph, Andvari! You managed to uncover the very nature of the elements, providing the titans with incredible artifacts. A hard-working master, a brave warrior, and the pride of the Light, you've become a true legend!
Wrath of the Earth Quest Details
1. Score points (MAX 10,000)
2. Upgrade any hero's skin (MAX 100)
3. Level up any artifact (MAX 200)
4. Get VIP points (MAX 4,500)
5. Spend Emerald (MAX 45,000)
6. Spend Energy (MAX 10,000)
7. Reach the Evolution level for Andvari (MAX Star 6)
8. Promote your hero Andvari (MAX Red)
Wrath of the Earth Quests Tasks and Returns
Regarding collecting Andvari's Soul Stones
Andvari's Soul Stones are also obtainable in the Shop.
There is no need to particularly focus on this event if you want to upgrade.
However, certificates can also be used for skin stones, so depending on cost performance, they can be collected at this event.
Event Shop Guide
Event History
Monday, August 28, 2023 (3 days)
Event Bundle
Heroic Bundle(Andvari)
Related Events
Snake Charmer (Same Style)
The Path of Mercy (Same Style)
Wrath of the Earth (Same Name)
Related Articles
Andvari
Hero Events Strategy Guide