Birthday Present
Contact support on your birthday to receive a birthday gift. The procedure is explained below.
Operation Procedure
Chatbot: Menu -> Support -> Contact Us -> Gameplay -> Birthday->It's My Birthday
Mail Form: Menu -> Support -> Contact Us -> Fill out the form
Menu

Support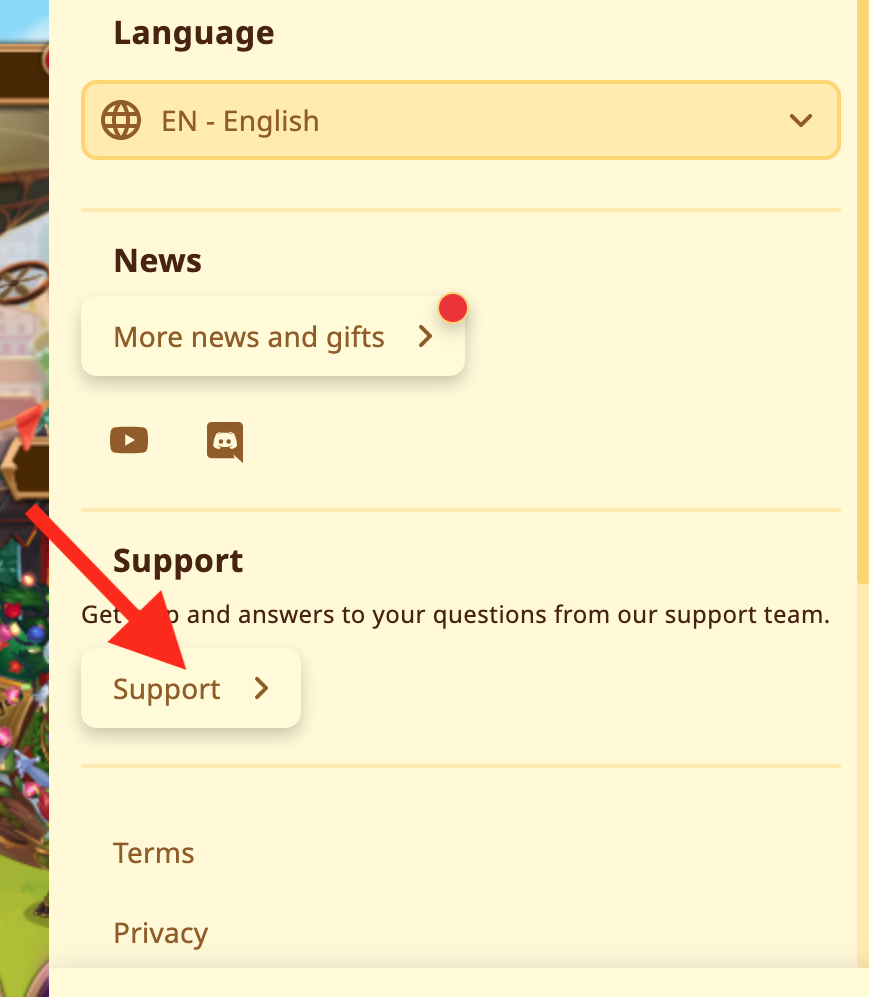 Contact Us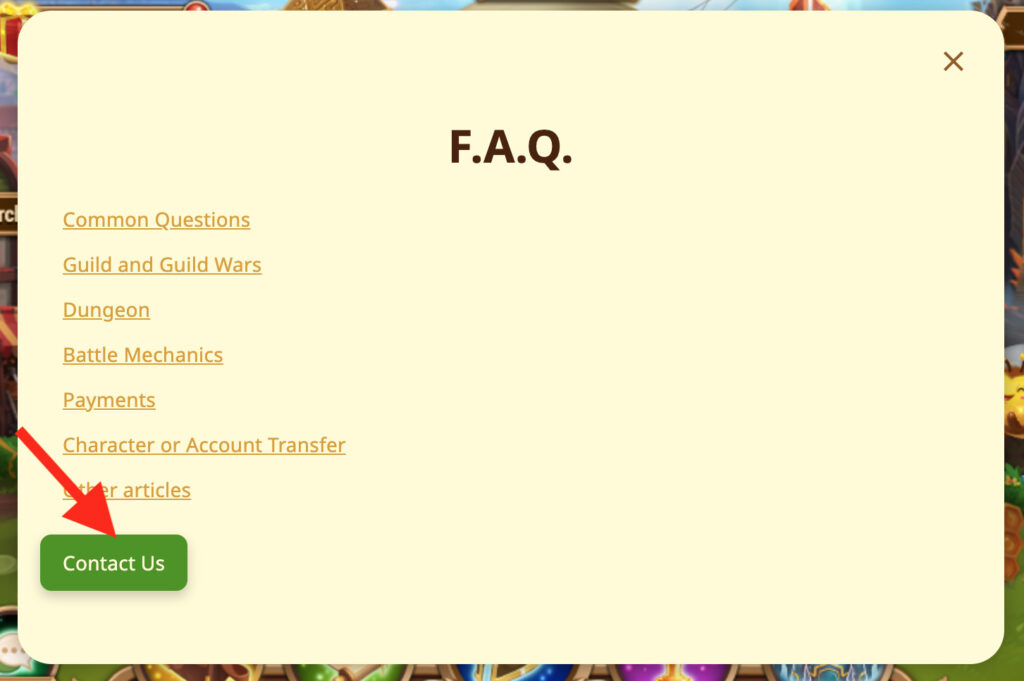 Chatbot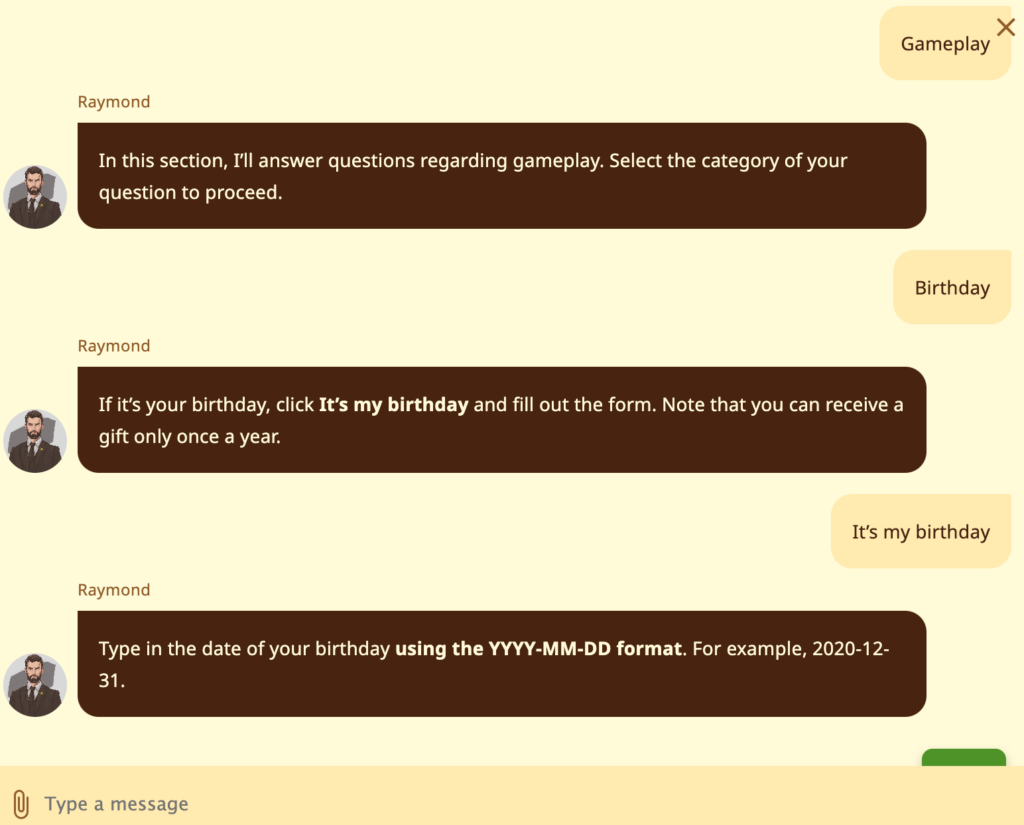 Mail example
Hi.
I will celebrate my birthday on MM.DD.
I'm hoping for a nice present if you don't mind.
This game is very nice.
Thank you very much.
Present Contents
It may seem a little different for different people and at different times of the year.