Report
It was the week of the second half of HeroWars' biggest event, the Winterfest.
Many people have made progress in strengthening their Ascensions, and there are more and more teams with more than one million power.
The way to win battles with power differences in both offense and defense has changed, and I think this is making the game more interesting.
On the other hand, there are also heroes whose roles change, such as K'arkh, whose defense performance improves dramatically when he completes the Ascension Reinforcement, and I enjoy that aspect of the game as well.
Main Updated
Guild DASHIMAKI-TAMAGO 2022.Week01
Guild War:Web31-Gold league,Place 1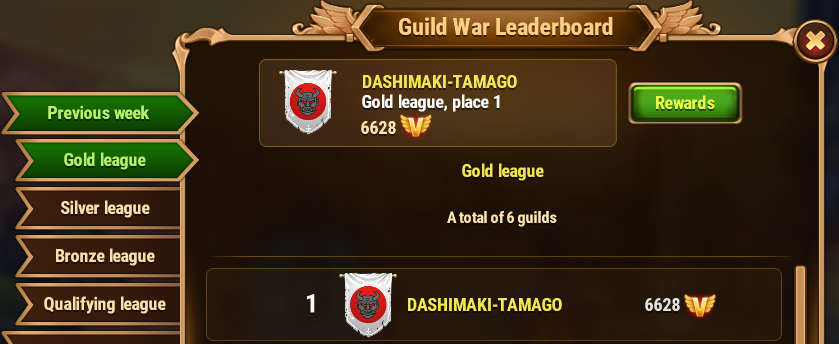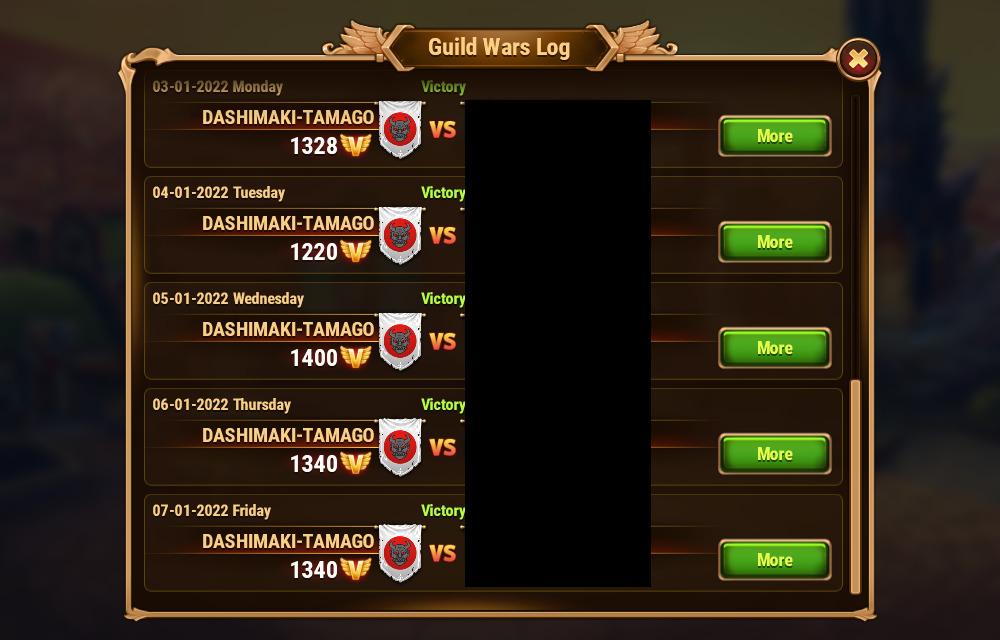 Guild Raid:Place 7