About Titans of the Dominion
Available for purchase during the Titan events.
Emeralds have been reduced compared to past versions, and as a result, the loot box quantity has been increased to compensate.
Rates are poor, and the obtainable rewards consist mostly of materials that are likely to be surplus in the future.
Eligible for Emerald Waterfalls.
Accessible to VIPs.
There are three types of titans, each classified by their attributes.
The estimated amount is the same for all attributes.
List (Earth)
Bundle 1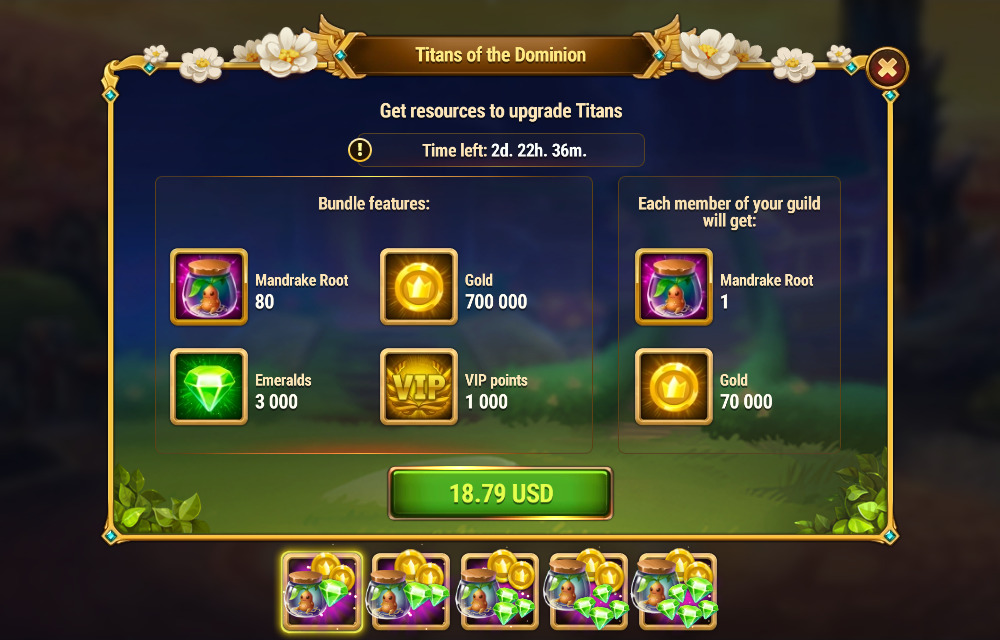 Bundle 2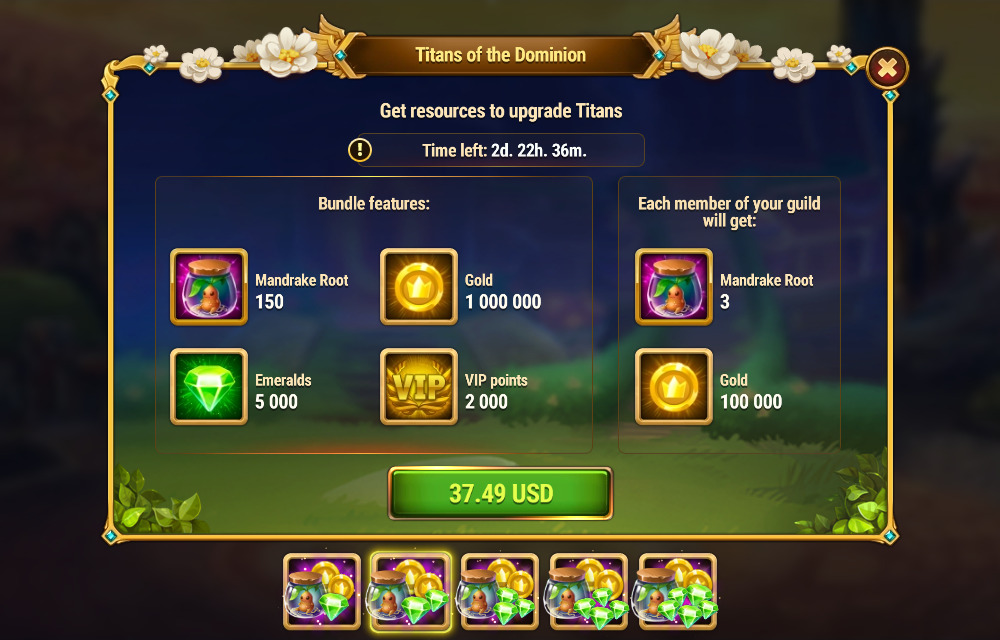 Bundle 3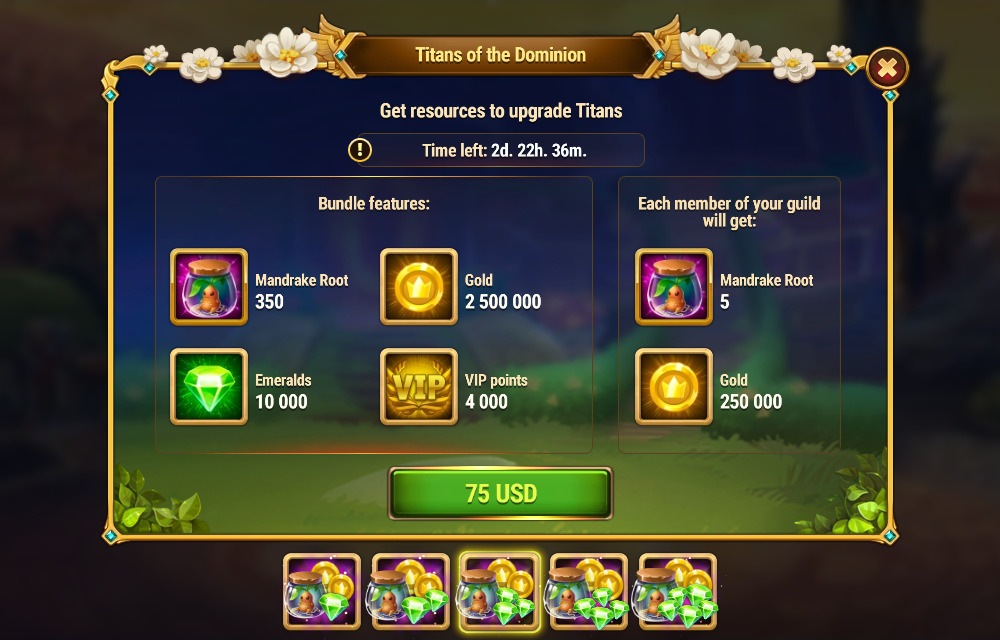 Bundle 4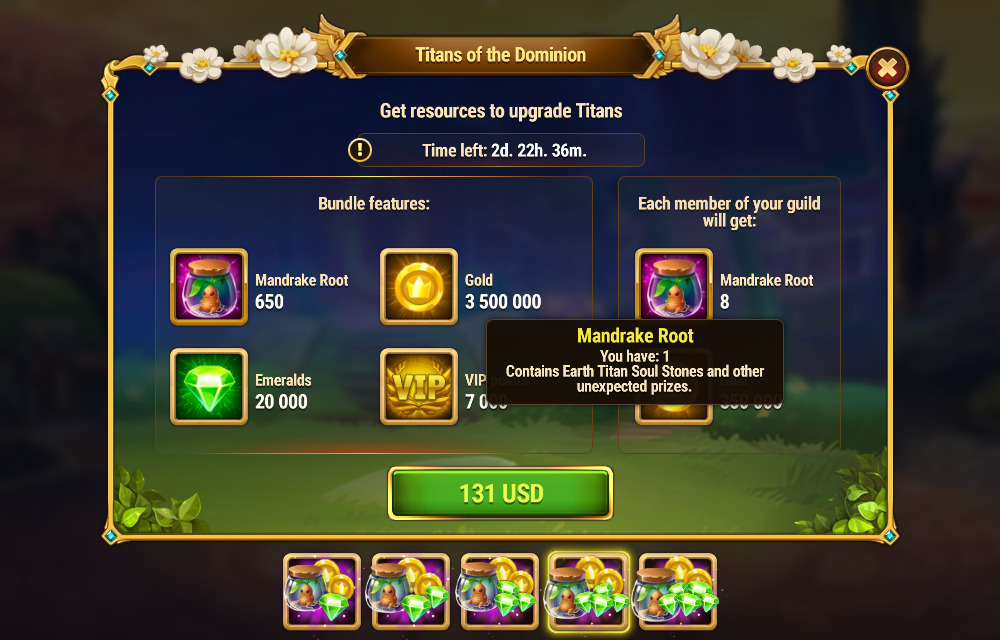 Bundle 5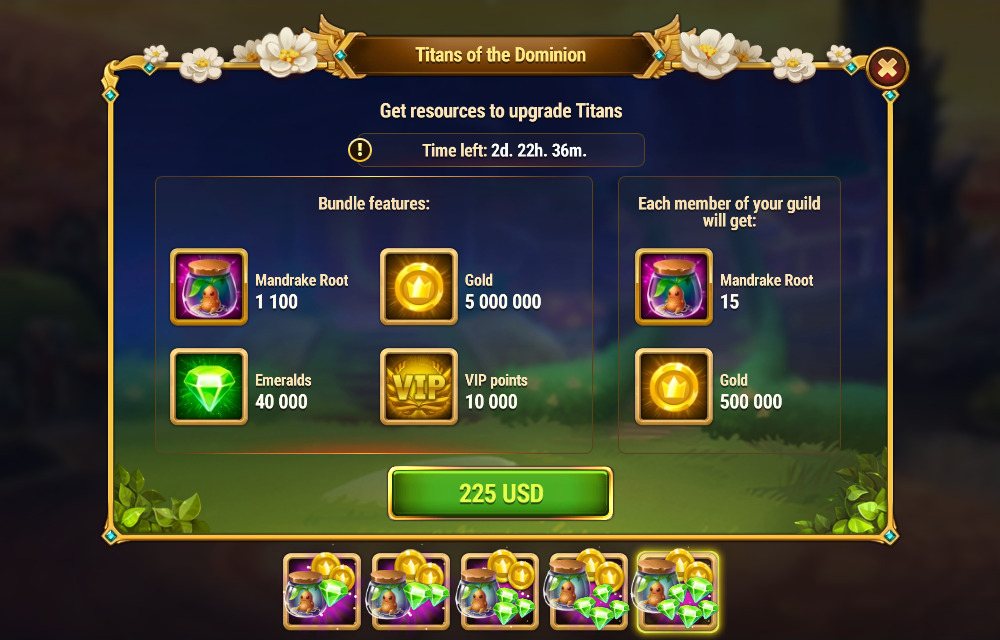 List (Water)
Bundle 1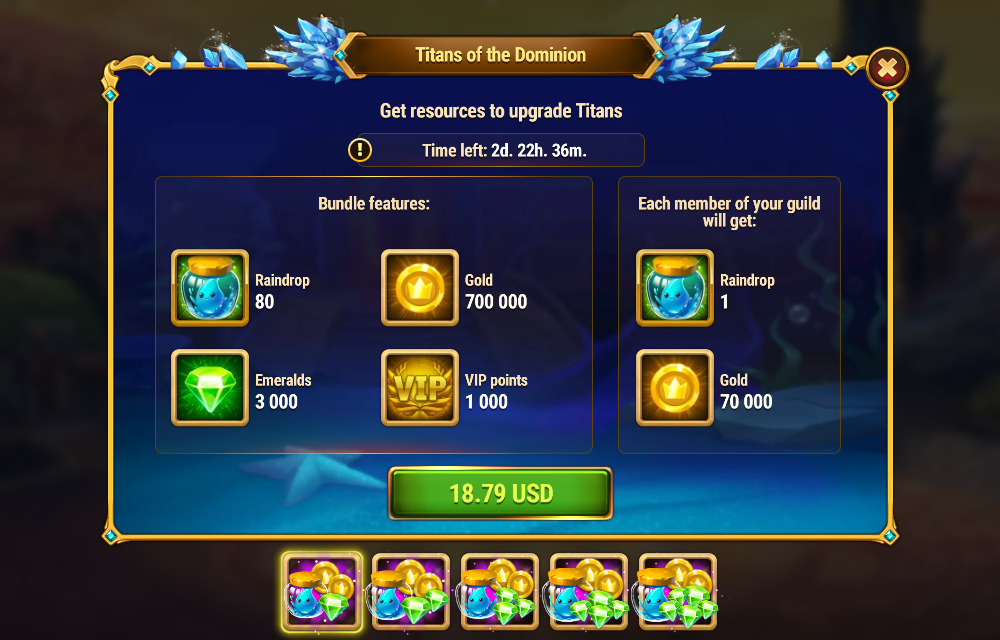 Bundle 2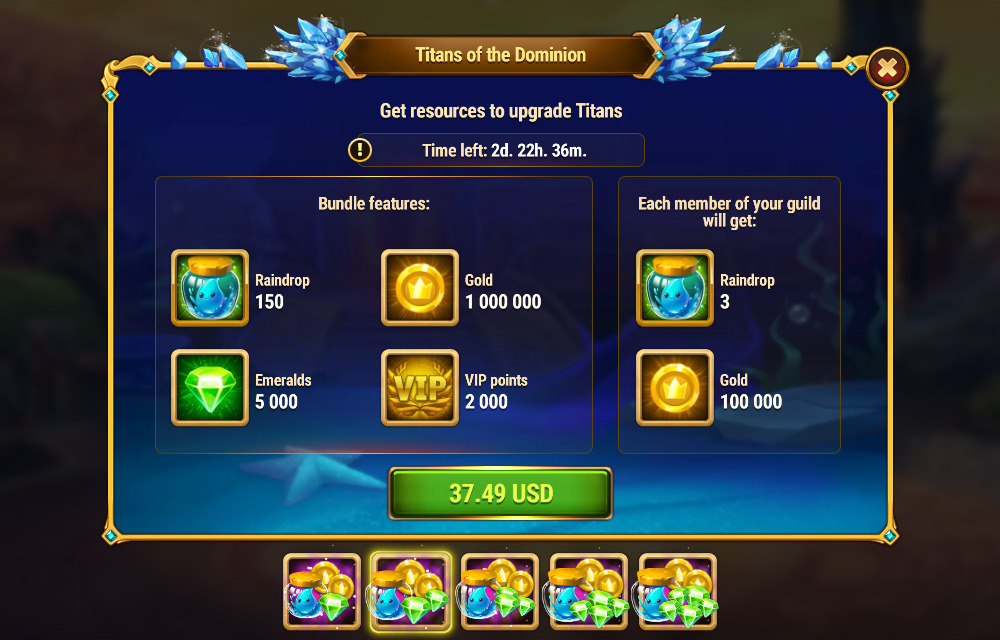 Bundle 3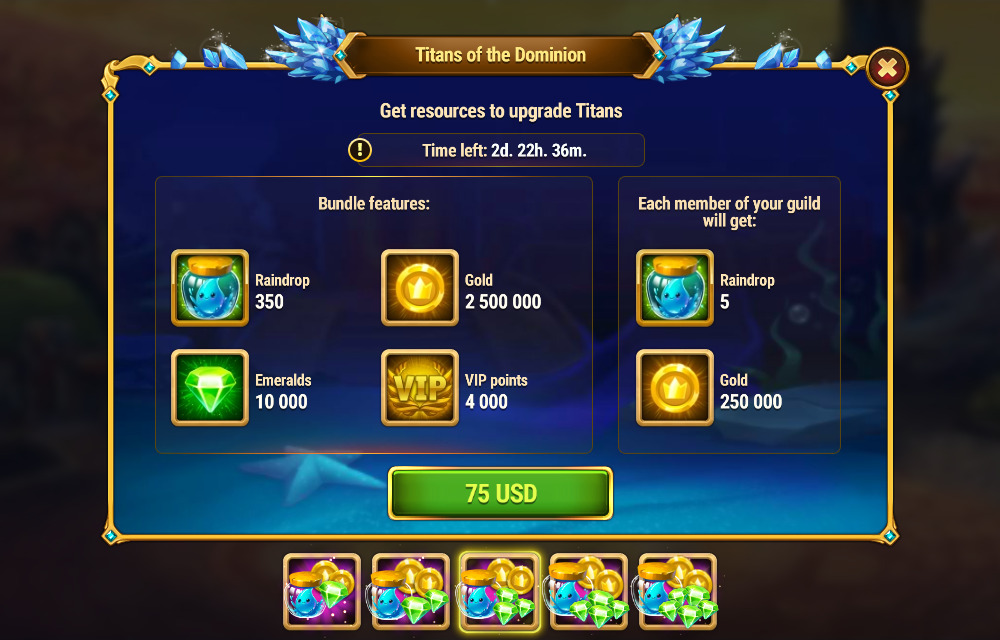 Bundle 4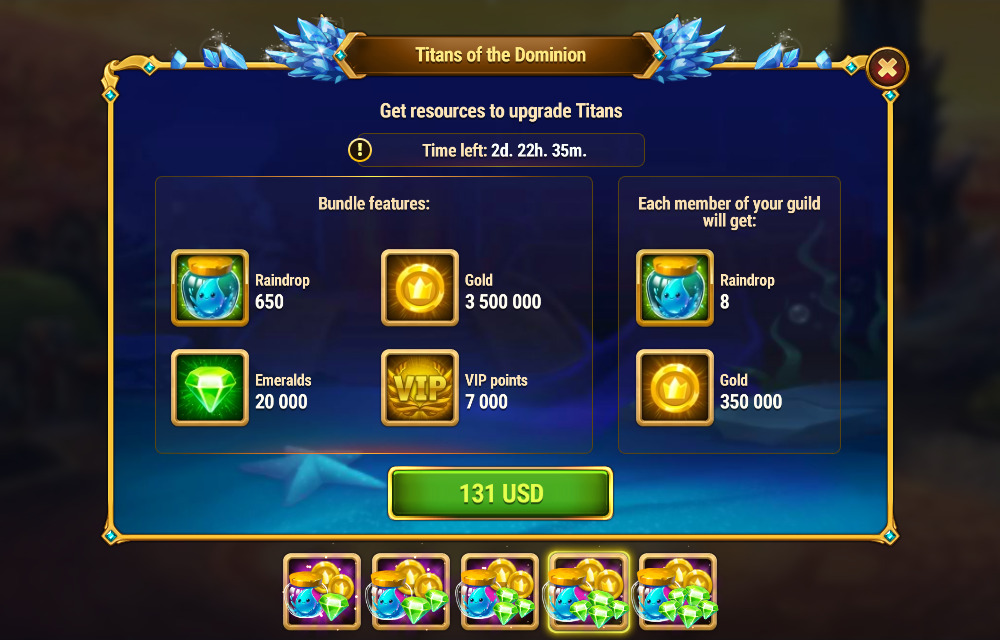 Bundle 5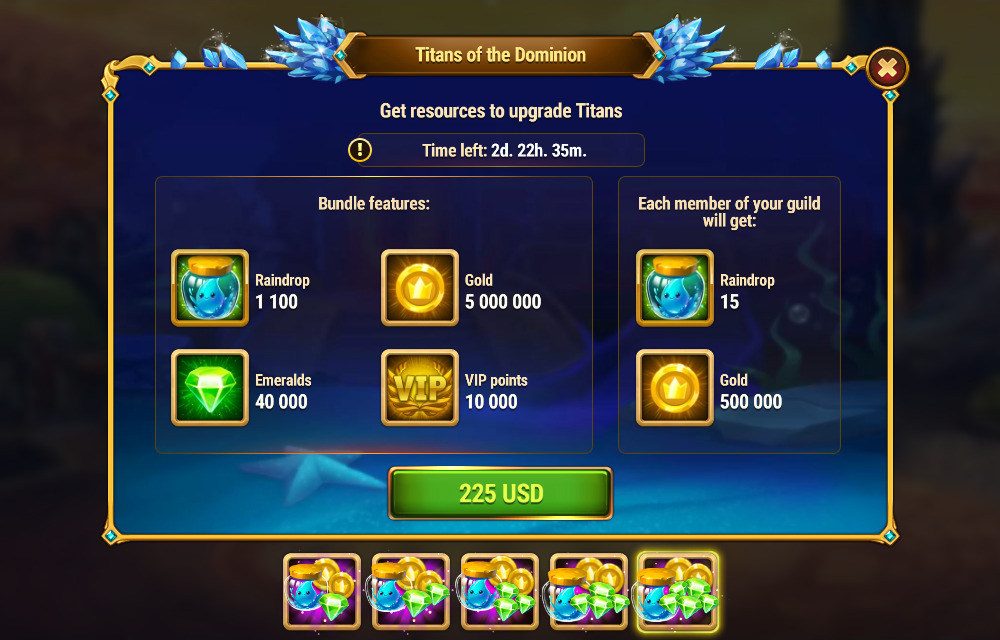 List (Fire)
Bundle 1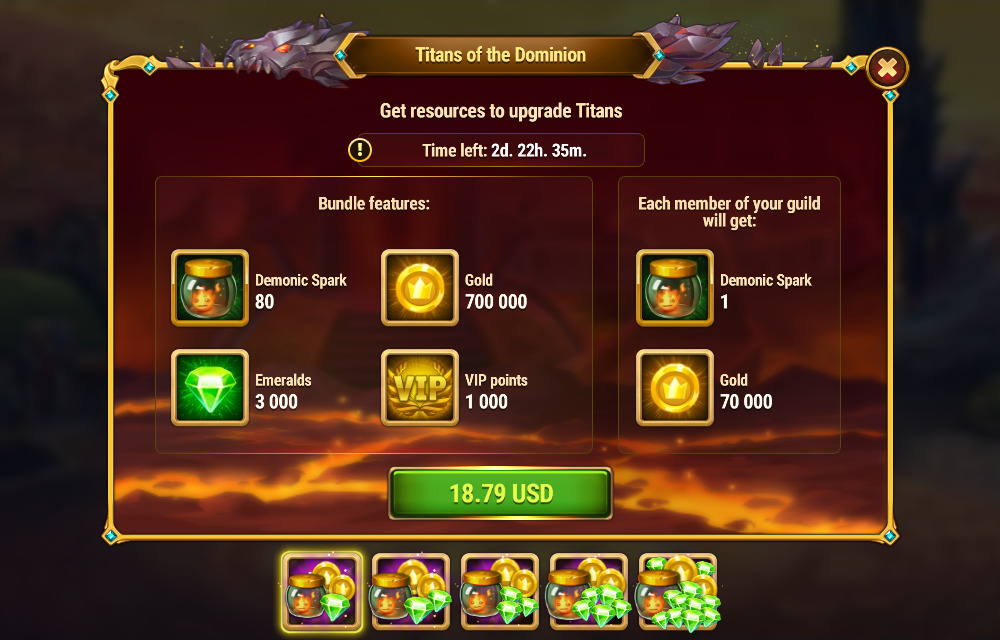 Bundle 2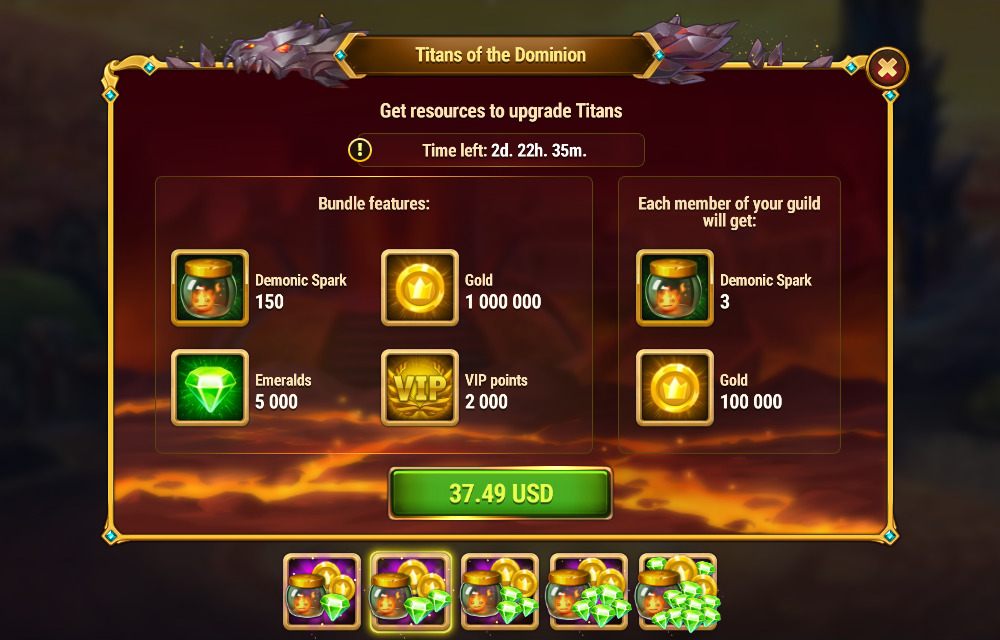 Bundle 3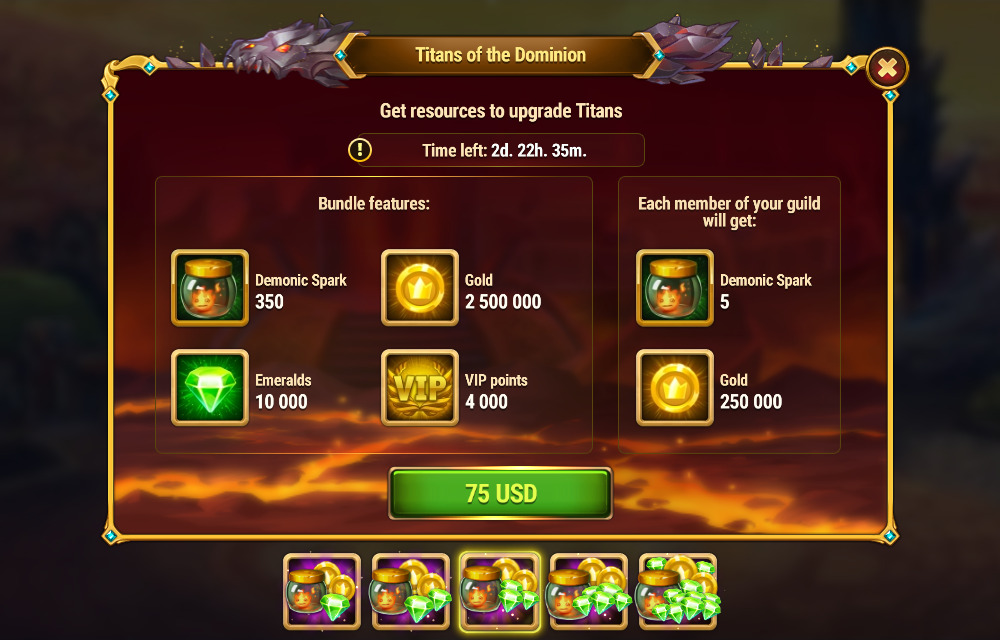 Bundle 4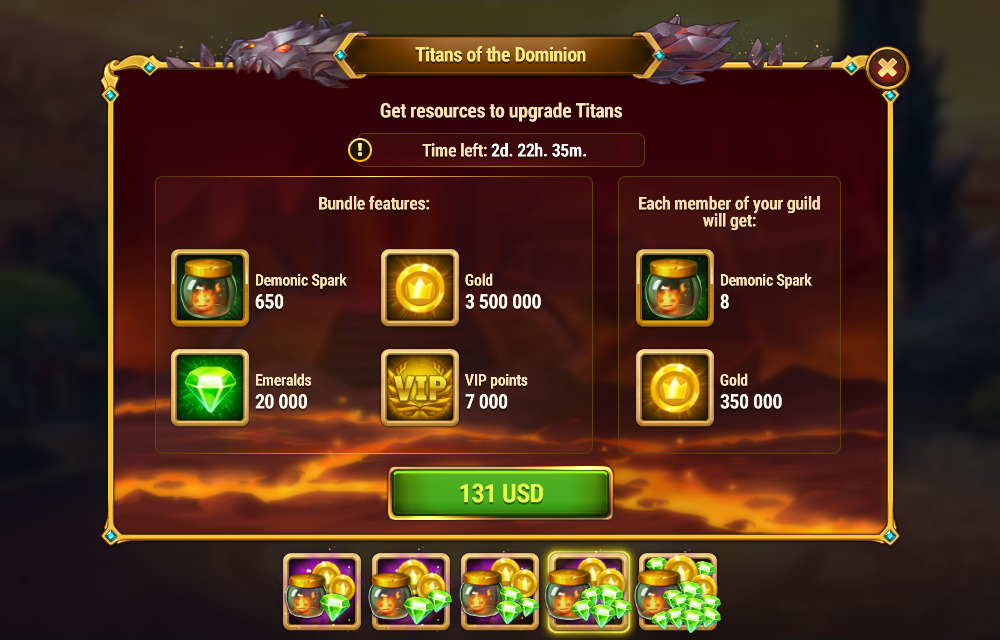 Bundle 5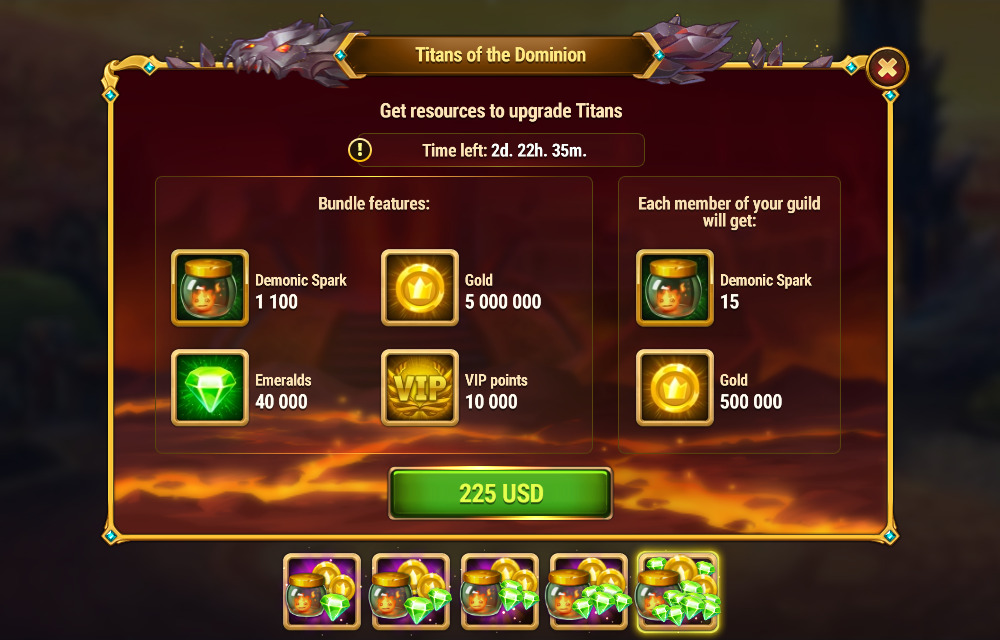 Estimated amount
Bundle 1 = 10,102 Emeralds(x1.7)
Bundle 2 = 18,160 Emeralds(x1.5)
Bundle 3 = 40,790 Emeralds(x1.7)
Bundle 4 = 76,610 Emeralds(x1.8)
Bundle 5 = 135,340 Emeralds(x1.9)
Estimated amount(in Guild will get)
Bundle 1 = 13,565 Emeralds(x2.3)
Bundle 2 = 26,953 Emeralds(x2.3)
Bundle 3 = 56,653 Emeralds(x2.4)
Bundle 4 = 101,266 Emeralds(x2.4)
Bundle 5 = 179,304 Emeralds(x2.5)
Event Guide
Riotous Growth, Rainy Season, Scorching Days
Tasks and Returns
Riotous Growth Tasks and Returns
Rainy Season Tasks and Returns
Scorching Days Tasks and Returns