Skin of your choice Guide
The Chest of Support Titan Skins is a coveted reward available during the Golden Ticket event within the Mini-season's Nature Season. This guide will walk you through the details and benefits of this exclusive offering.
Details
This chest offers a selection of Champion skins for Mairi, Ignis, and Avalon, making it a sought-after prize.
Please note that standard skins do not qualify for this reward.
In case you already possess the chosen skin, you'll receive an impressive bonus of 60,000 Titan Skin Stones.
Description
Contains Titan Skins for Mairi, Ignis, and Avalon. If you already own a selected Skin, you will get 60,000 Titan Skin Stones.
Champion Skins
Mairi Champion Skin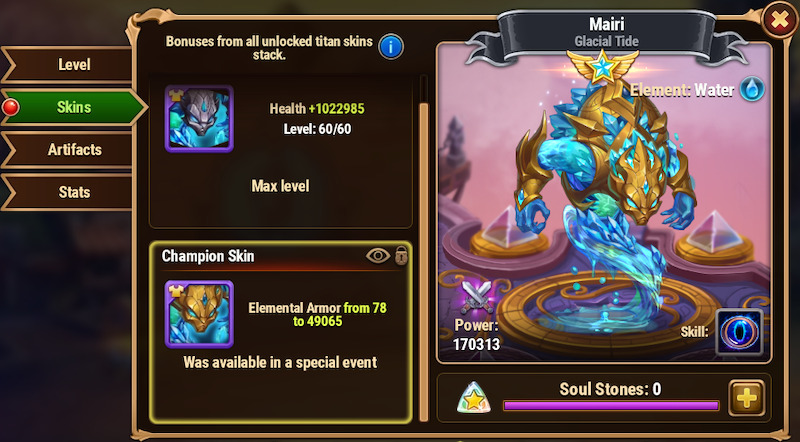 Ignis Champion Skin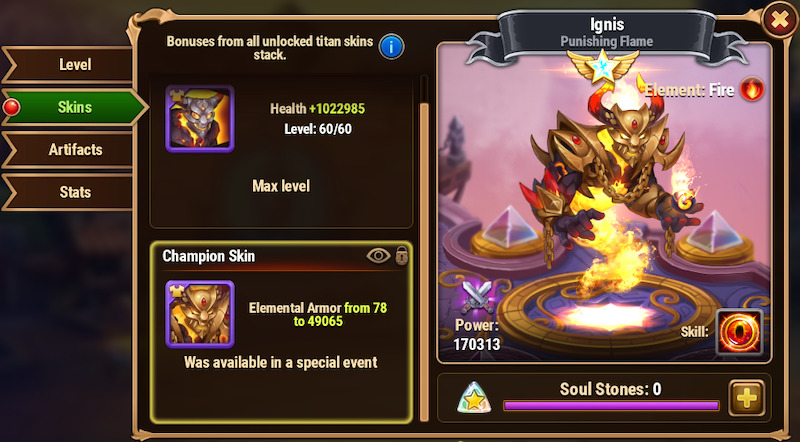 Avalon Champion Skin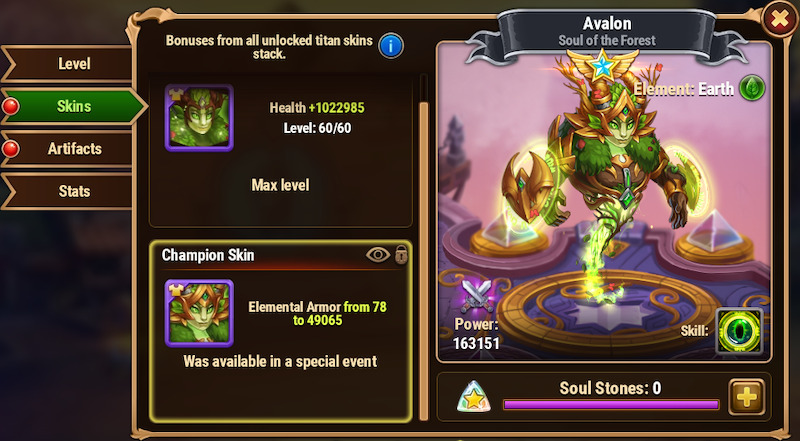 Strategy
While the Champion of Support Titan may not always be the most practical choice, aiming for the Titan Skinstone might yield greater benefits.
Was there any impact from the addition of the Titan Skins?
Related Articles
Nature Season All Rewords
Nature Season All Quests
Titan Skin Stone
Titan Skin
Clash of the Titans