What is a Skin Stone Chest?
You can obtain Heroes Skin Stones of your choice.
A Skin Stone Chest of can get 10 Skin Stones.
A Large Skin Stone Chest can get 150 Skin stones.
Operation
Inventory > Consumables > Click on the item, then Use > Determine the number and color in the following screen, then press Use.
Skin Stone Chest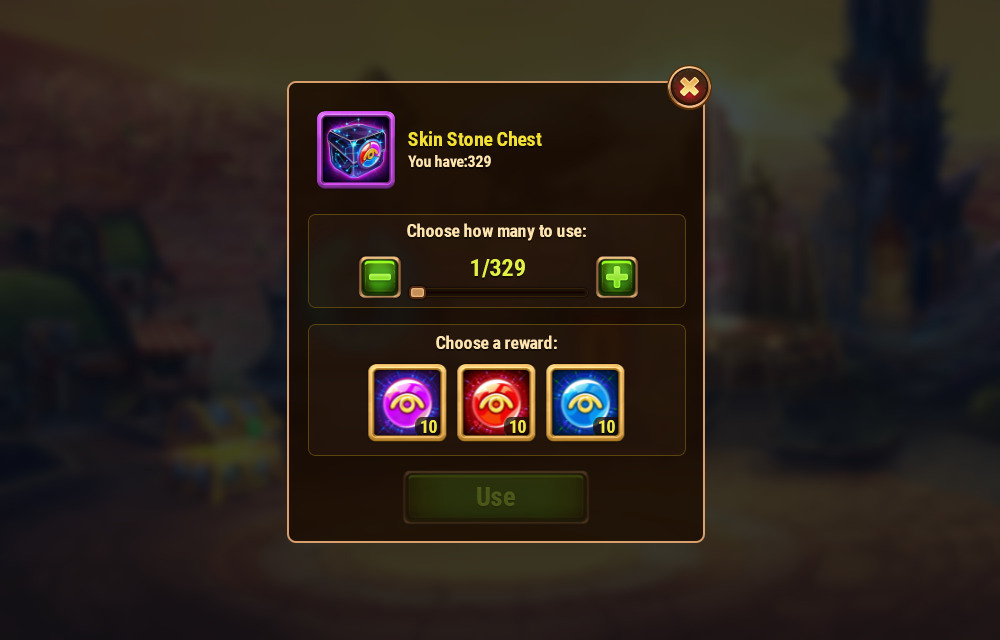 Large Skin Stone Chest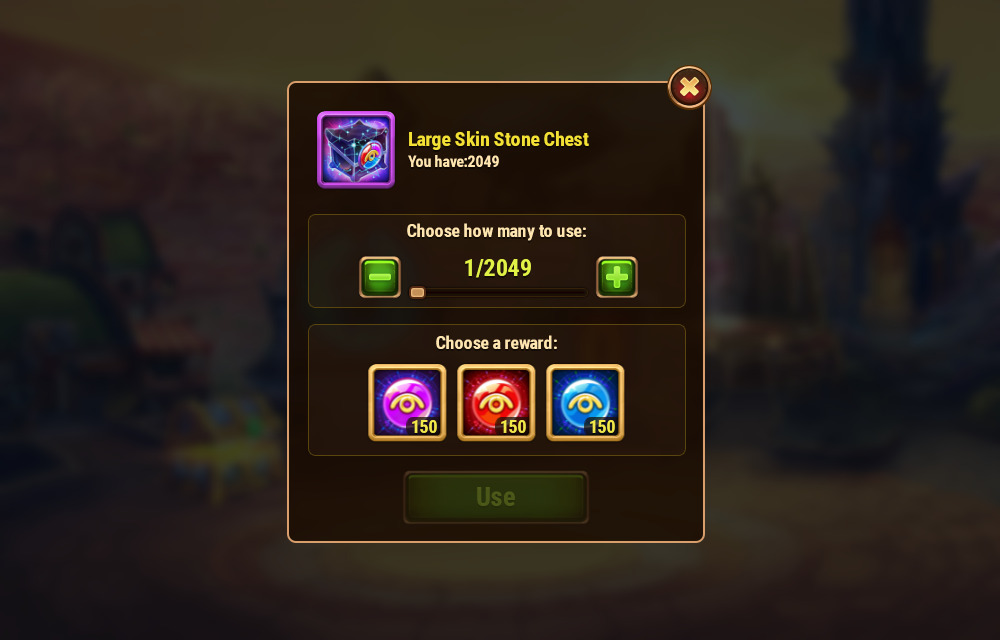 How to use
Unlike direct acquisition of Skin Stones, you can choose the color, so it is best if you do not use it until the last time, keep it in stock and use it as a team adjustment.
In the beginning of the game, use it to upgrade the DPS's power, but if the tank loses a lot, use it for the tank's armor and Health.
Because it is easy to accumulate a large number of Skins, 5,000 Skin Stones are often saved up and used to release Skins.
How to get
You can get them in the shop, and you can also accumulate small amounts in a very wide variety of events.
Group gifts are often distributed on an irregular basis in the form of 5 Large Skin Stone Chest (worth 750).
A real eye-catcher in the shops. For this reason, we tend to refrain from purchasing equipment in Outland Shop.
Main Methods of Obtaining
Outland Shop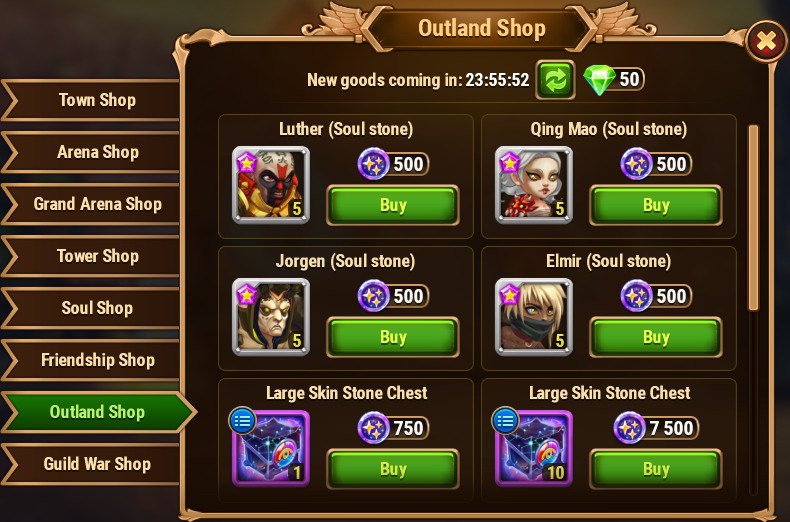 Element Tournament Shop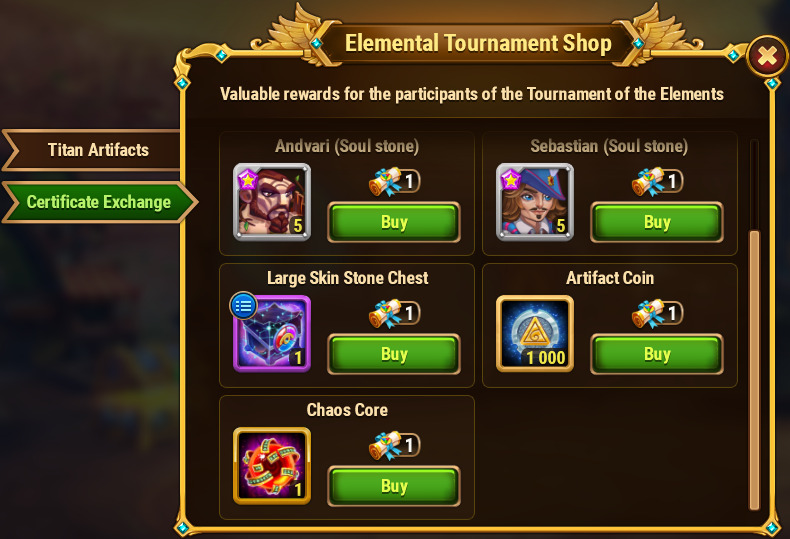 Group Gifts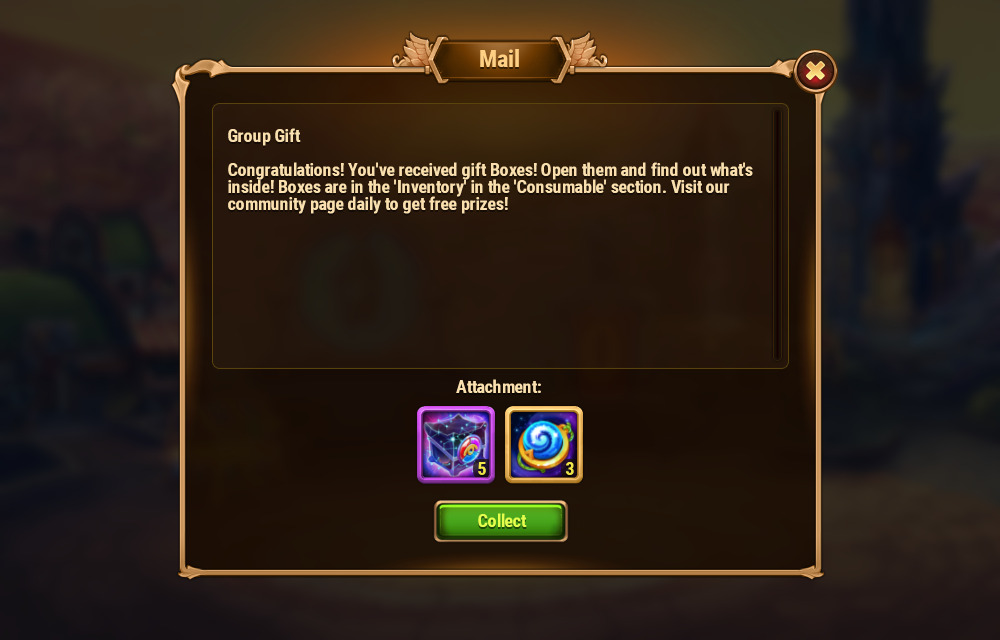 Various Events
Bundles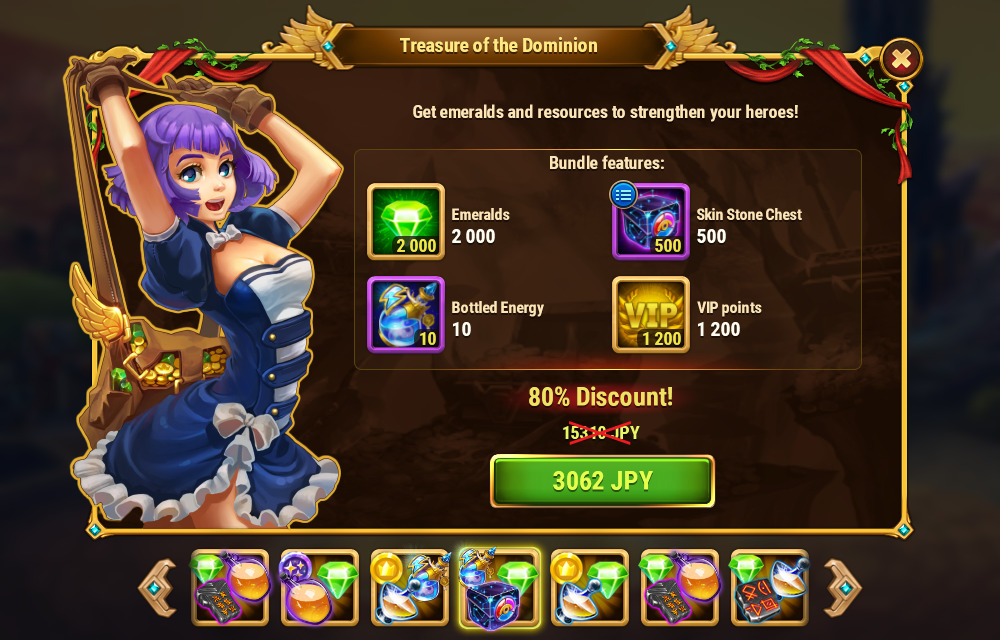 Related Page
Skin Stones
Hero List by Main stat
Outland Guide
Winter Skin List
Stellar Skin Chest
Titan Skin