About the Light and Dark Artifacts
The "Cosmic Artifact Chest" is the main rewords of Light and Dark Titan artifacts.
Can be strengthened by focusing on Light and Dark Titan.
Not eligible for Emerald Waterfalls.
Eligible for VIPs.
Bundles of the same name with different contents exist.
* Revised downward, the estimated value accounts for changes in the specifications of the cosmic artifact treasure chest after the inclusion of the target titan. This reflects the updated outcomes.

Cosmic Artifact Chest
After Change
Before Change
List of Light and Dark Artifacts
Bundle 1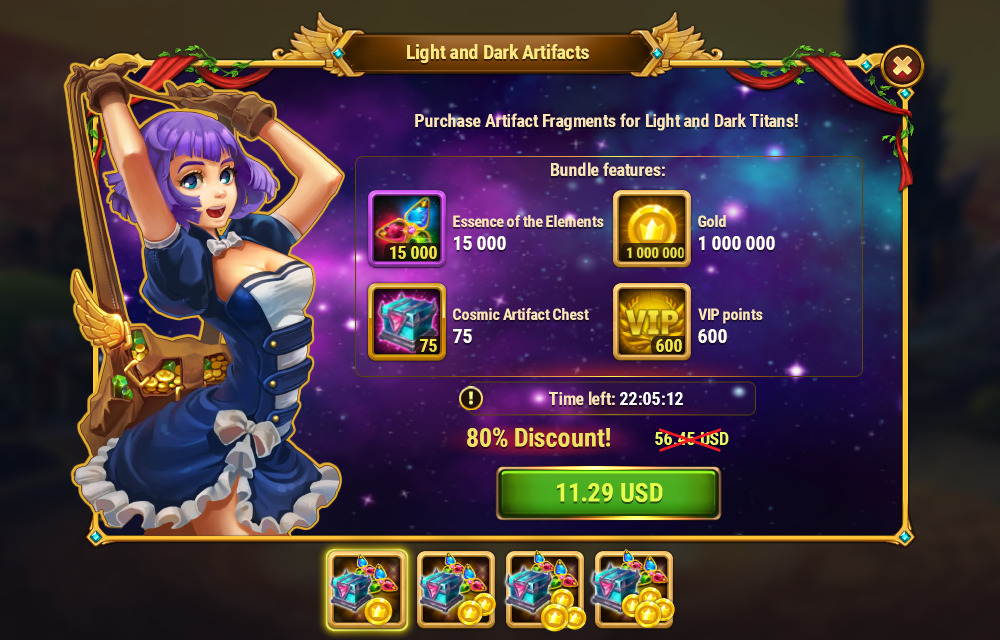 Bundle 2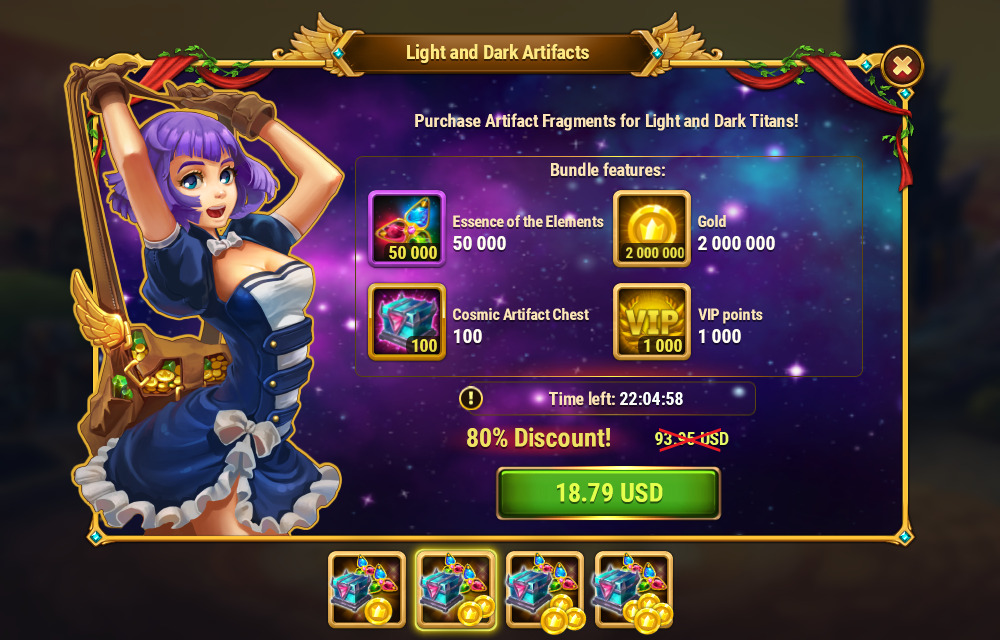 Bundle 3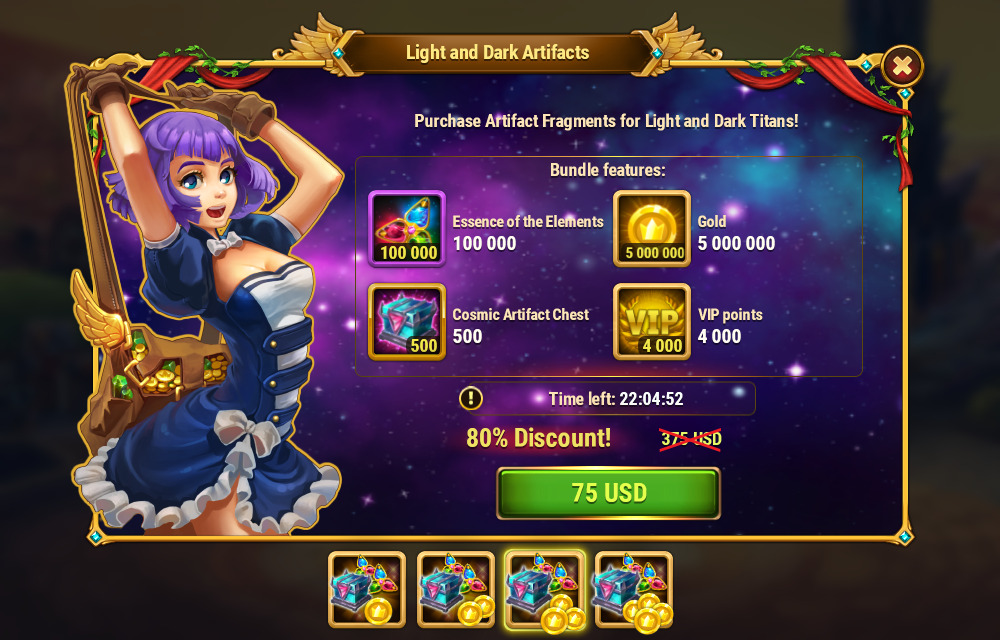 Bundle 4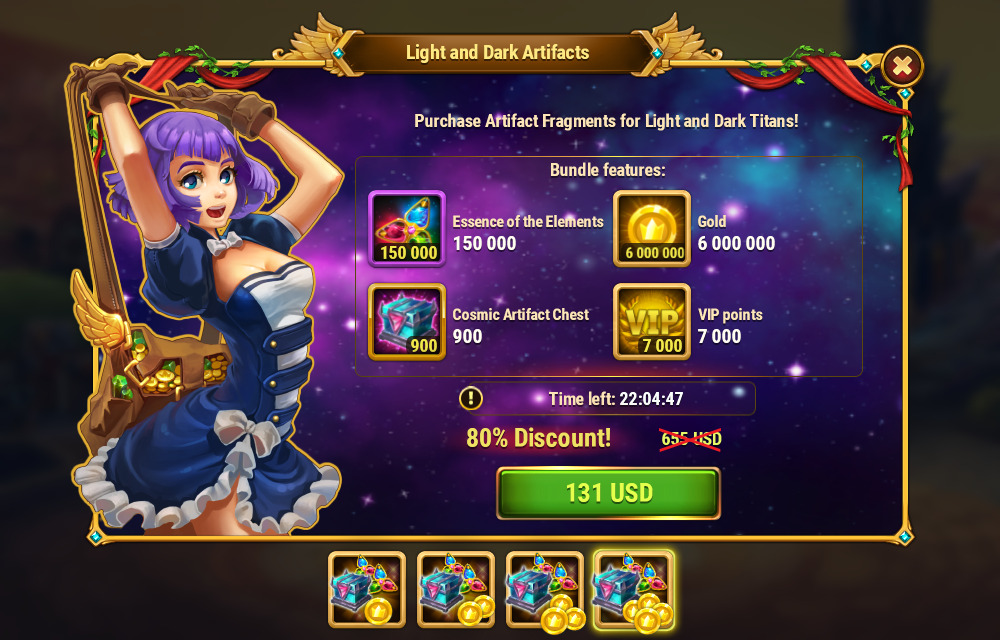 Estimated Emerald equivalent for each bundle
Bundle 1 = 10,355 Emeralds(x2.9)
Bundle 2 = 17,140 Emeralds(x2.9)
Bundle 3 = 68,200 Emeralds(x2.9)
Bundle 4 = 118,260 Emeralds(x2.9)
Bundle History
Tuesday, November 29, 2022 (2 days)
Monday, March 13, 2023 (3 days)
Sunday, May 14, 2023 (24 hours)
Wednesday, May 31, 2023 (2 days)
Related Bundles
Light and Dark Artifacts (Event Ver.)
Titans Artifacts(2nd Ver.)
Titans Artifacts(1st Ver.)
Titans Artifacts(Elemental Synergy Ver.)
Elemental Synergy