About the Light and Dark Artifacts
The "Cosmic Artifact Chest" is the main rewords of Light and Dark Titan artifacts.
Can be strengthened by focusing on Light and Dark Titan.
Not eligible for Emerald Waterfalls.
Eligible for VIPs.
Survey will be done futuer…
About the Cosmic Artifact Chest
Currently available only in this bundle.
Not included in Elemental Synergy rewards.

Addendum
As of 2022, few people are using Light and Dark Titan.
Light and Dark Titan's 1st AF and 2nd AF are not effective against Fire, Water and Earth.
There are many situations where practically only the 3rd AF is effective.
The possibility of purchasing this bundle to contribute as powered is limited.
List of Light and Dark Artifacts
Bundle 1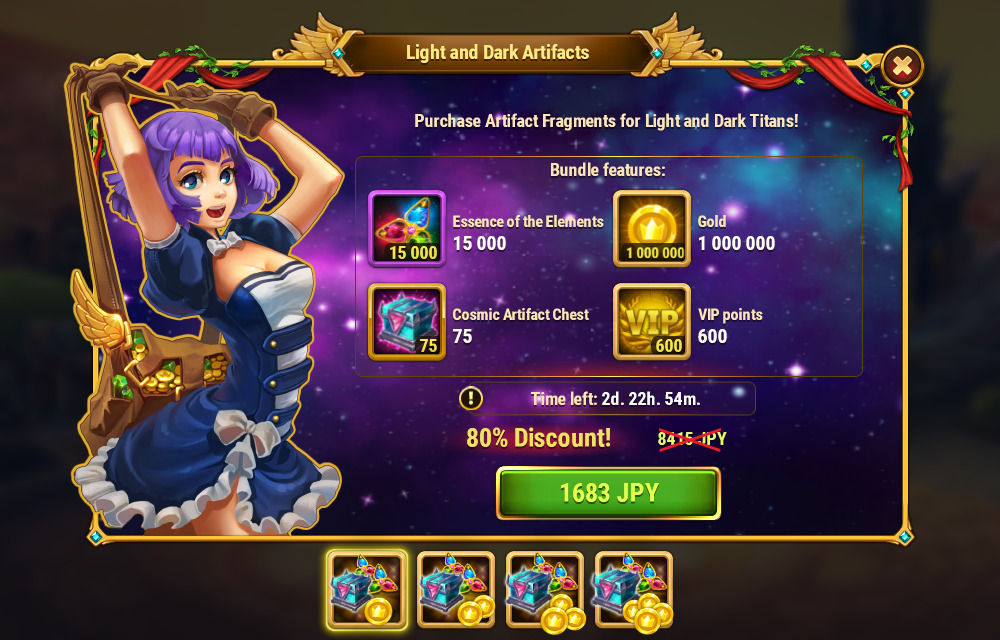 Bundle 2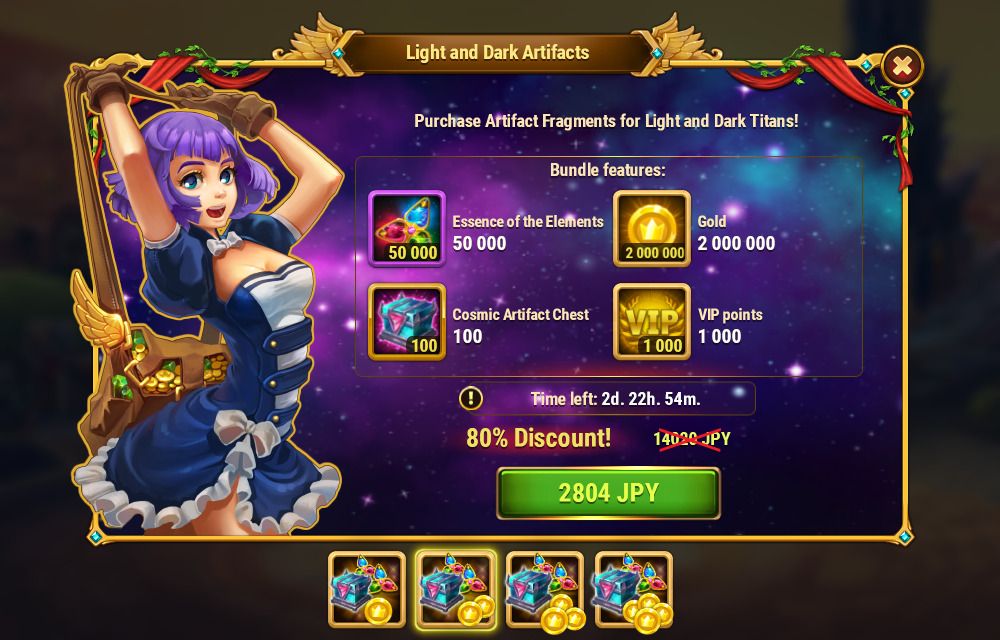 Bundle 3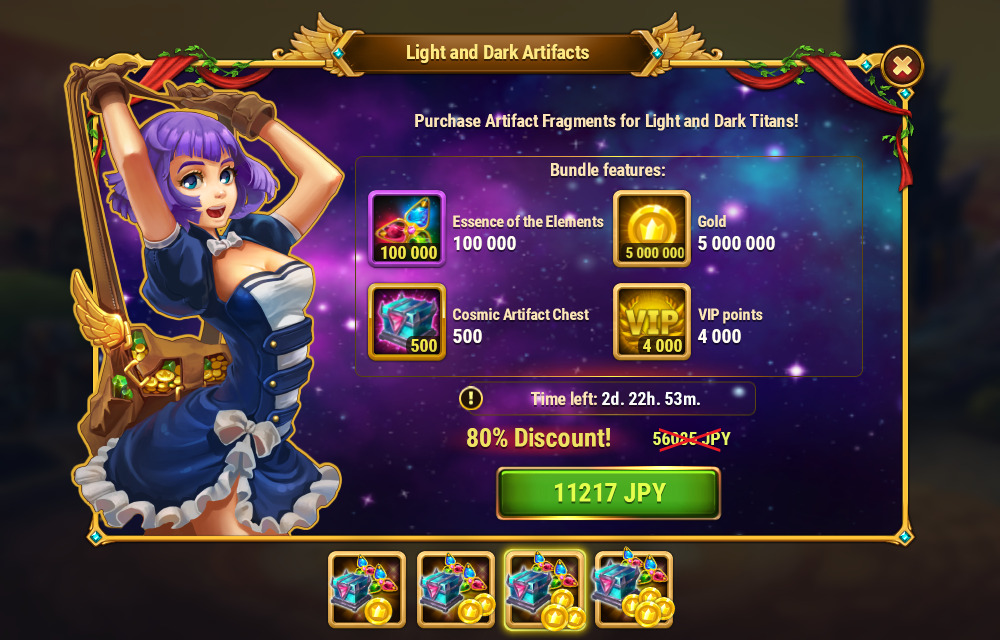 Bundle 4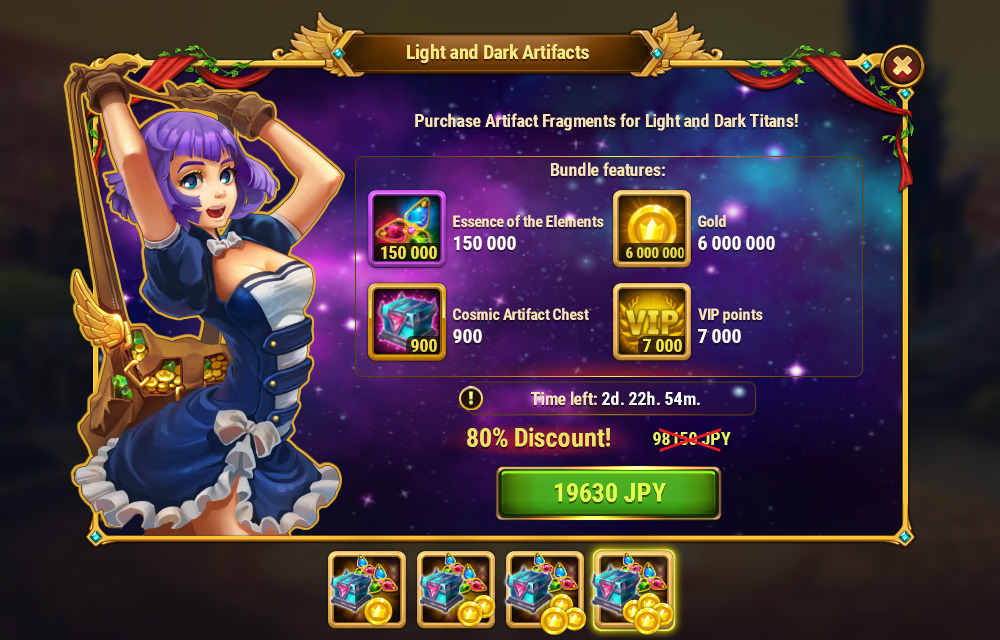 Estimated Emerald equivalent for each bundle
T.B.D.
Bundle History
Tuesday, November 29, 2022 (2 days)
Related Bundles
Titans Artifacts(2nd Ver.)
Titans Artifacts(1st Ver.)
Titans Artifacts(Elemental Synergy Ver.)
Elemental Synergy