Abount Change Emeralds
Now, There have been changes to Emerald items.
Extremely high-priced Emeralds have been introduced. The rates are set relatively favorably, and in some cases, they may be the best choice, especially when there are no ongoing events.
The option with the lowest price, typically favored by VIP15 users, has been discontinued. Many may see this as a service drawback, as it was commonly used to fine-tune event rewards.
It's possible to purchase them even at VIP0. However, buying them at a low VIP level would result in significant losses. It's recommended to gradually acquire cheaper options and raise your VIP level first before making a purchase.
To sum up, this change is likely to be met with mixed reception and may not be widely welcomed.
VIP 15
New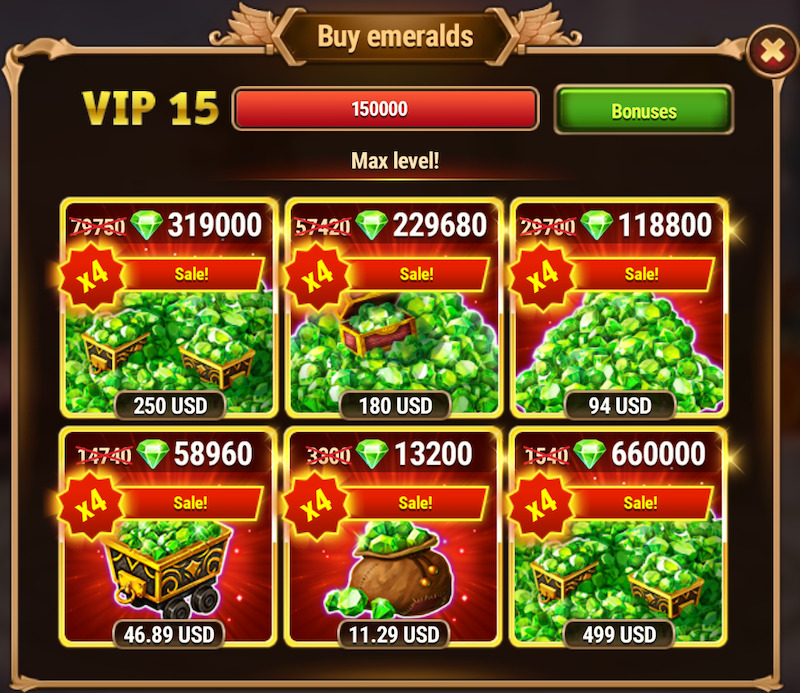 Old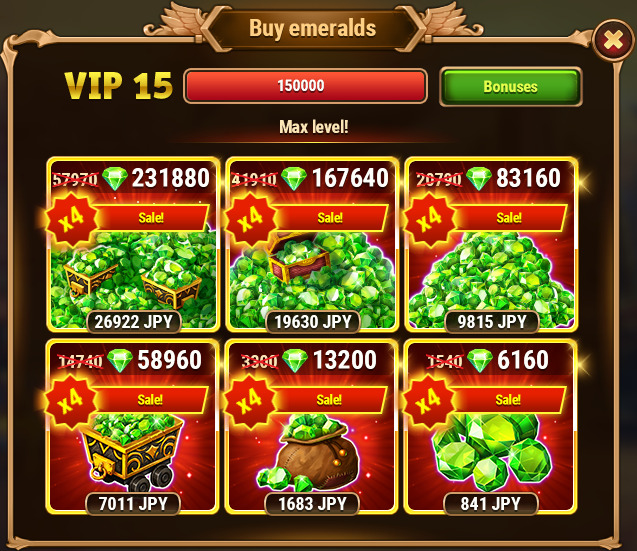 VIP 0
New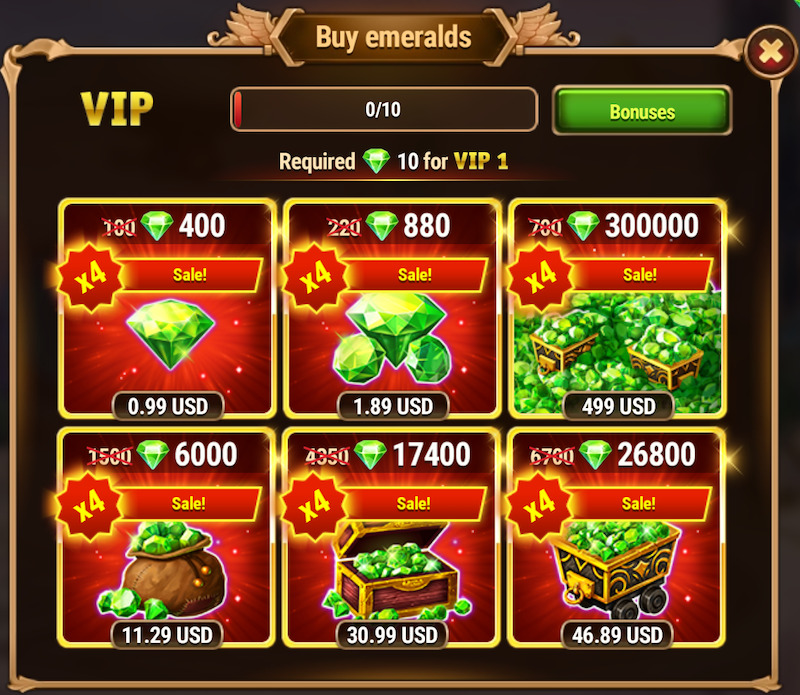 Old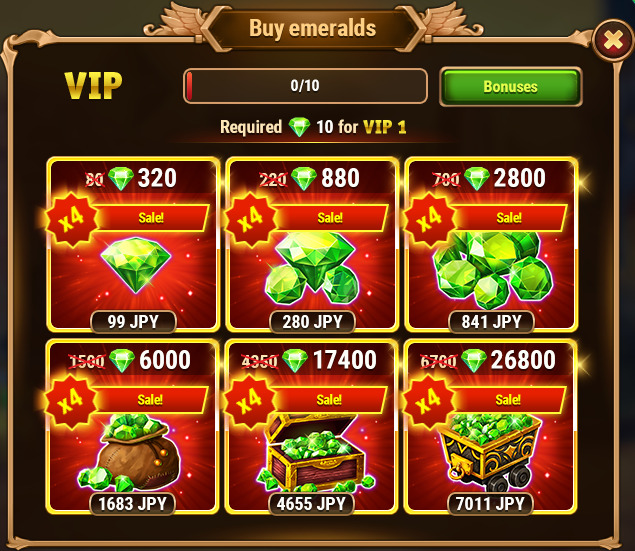 Related Articles
Emerald x3 Sale
Emerald x4 Sale
Emerald x5 Sale
Collect Emeralds
Free Emeralds