Report
Upcoming Events
Event Calendar Format

Sept. 28 is the best day to use emeralds
3 events overlap with Spend Emeralds.
Best timing if you're thinking of somewhere this week!
October Events
As in previous years, the following events will be held.
Spooky Festival
Demon Skins will be added. Dedicated store available.
New Pet Event
Also, a new pet is seriously on the way.

Related Articles
Web Platform: Server Merge
Server merging appears to be planned, starting with Web Server 5.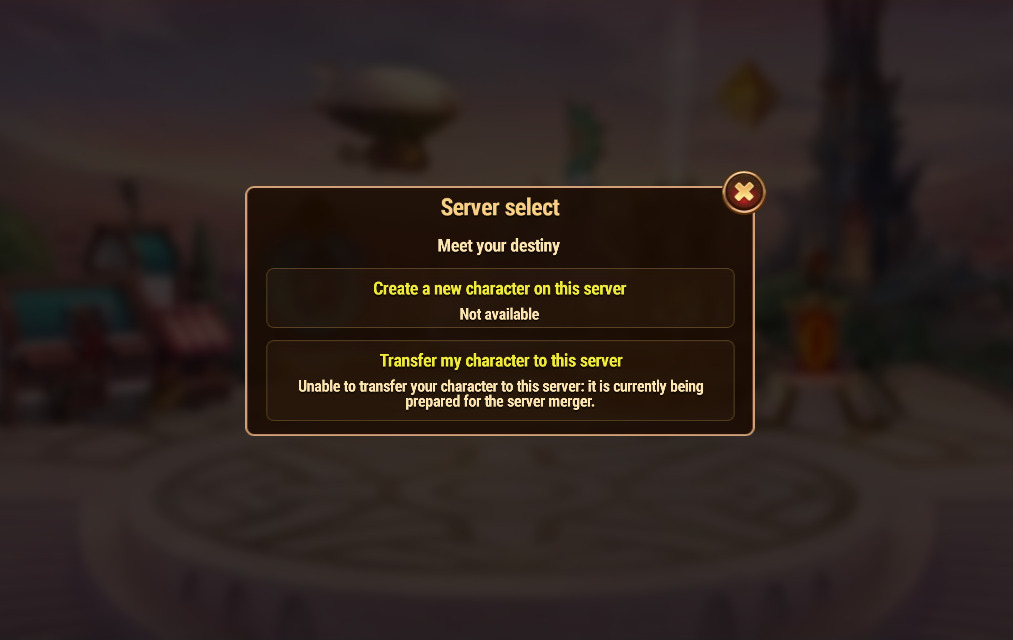 Heidi's Redesign
Heidi underwent a rework in the mobile version.
This rework also includes a redesign.
The same design may be implemented in the web version.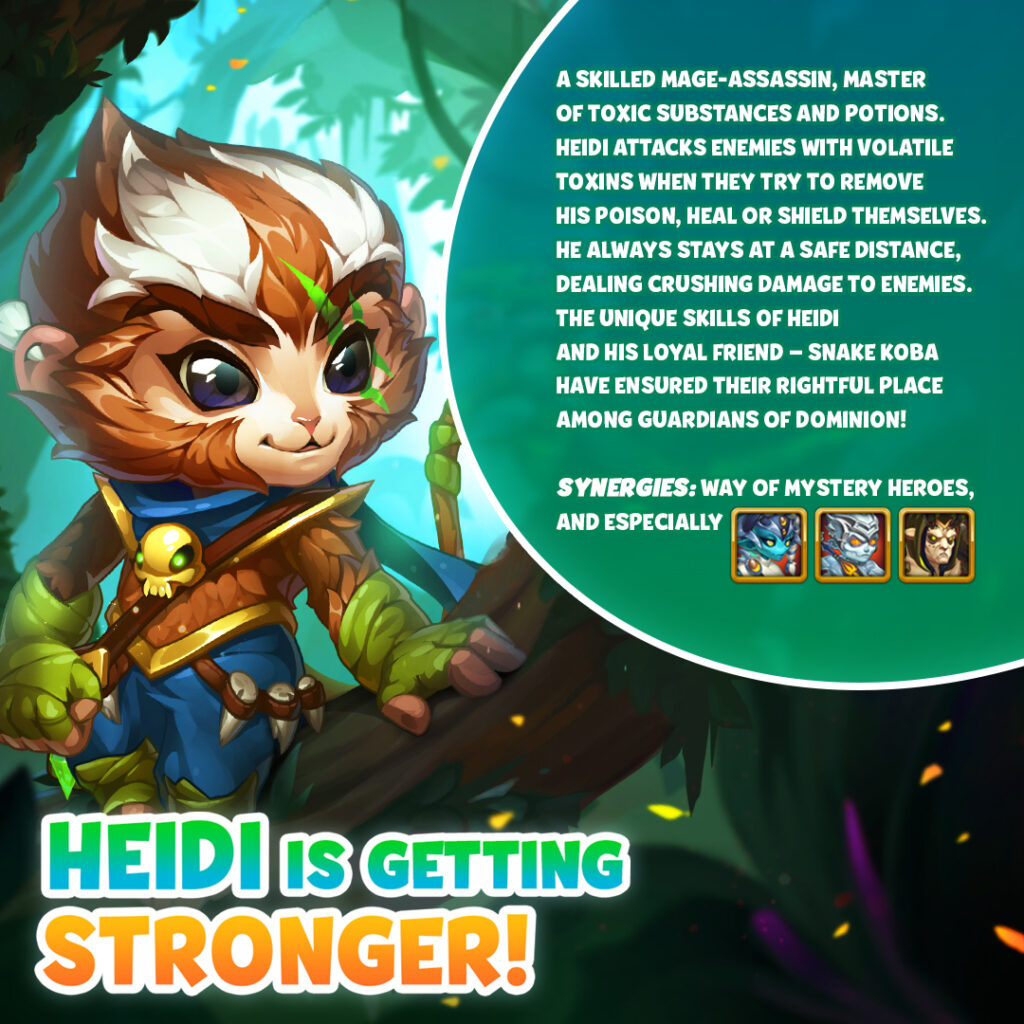 Official Community Manager FAQ
Titles are tailored to the content.
Improving Attacker Tools
Q. CMs could we please have a field HERE (marked with red), or anywhere else, where we can just type the name of the attacker, we want to select, and so dont have to scroll up and down 3 times all the way untill we find him? I dont think, its sooooo hard to do, if N€xt€r$ has the capacity for all cosmetic stuff, maybe they can also devote some effort here. I think, we are paying well enough to get some quality and QoL upgrades…. Thank you.
A. Hi, yep I agree that it would be very convenient. Hopefully, Devs will schedule some work time for some QoL features.
Request for One-Click: Daily Tasks
Q. Is there any chance to get a single use button for the titan summoning and the titan artifact balls as well as the pet eggs?
A. Hi! This is a recurring suggestion. Can't promise anything at the moment but this was discussed.
Toggle Feature for Pop-Up Windows
Q. If possible, I hope they add a feature to turn on/off unwanted windows, including asking if you want to spend emeralds (>1000)
A. Hi! As above. It would be a nice feature, but it is in the devs' QoL to-do list yet.
Accidentally Clicking the Free Emeralds
Q. Can we PLEASE get the click area for the 'Free Emerald Offer' adjusted? I kept clicking the Shop and having this come up, so I marked where the current responsive area is (approximately). Note, this is NOT the only area that needs adjustment but it is one of the worst.
A. Hello! The recent update with adjustable screen size and widescreen option should solve this issue.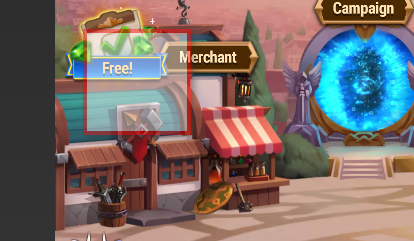 Screen Settings
Opponent Display Issue in Titan Brawls
Q. Hi CMs, some people are having this issue since yesterday, whats the solution for that?
Also, can we please get compensation for that..
A. Hello! This issue was reported through the in-game support by some players. Devs are looking into causes and solutions. Until then I recommend contacting the Support Team individually if you stumble upon this problem.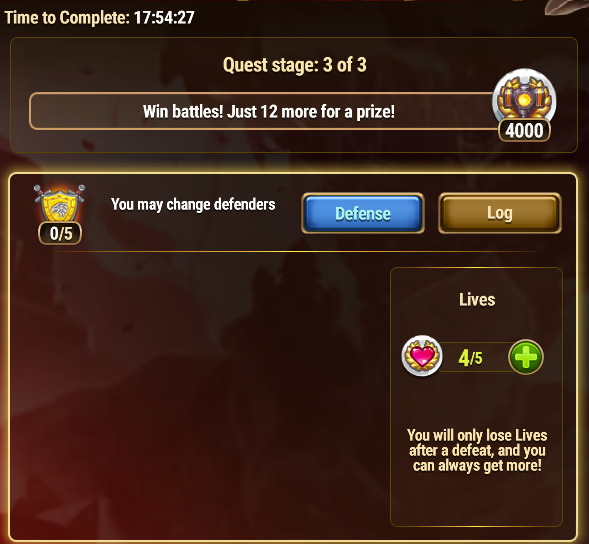 Display Issue: Chest of Support Titan Skins
Q. What can we do with this when we already own all support skins? It is a very big disappointment that you didn't change the "grand" price at least to the new Marksmen skins. Can we at least send it to someone else like a totem and exchange it to emeralds?
So you say if I use it on a titan that already has it I get 60000 skin stones instead?
That did not work, I just got the skin, which did not change anything as I already owned it. No additional skin stones.
Now I don't even have the box anymore that le't me choose it.
A. Okay, I just saw a support report regarding that issue – it's a visual issue/poorly designed window – you actually DO get the Skin Stones (it's easy to check if you remember your before/after values, and we see it with our internal tools), but you don't get a proper confirmation for that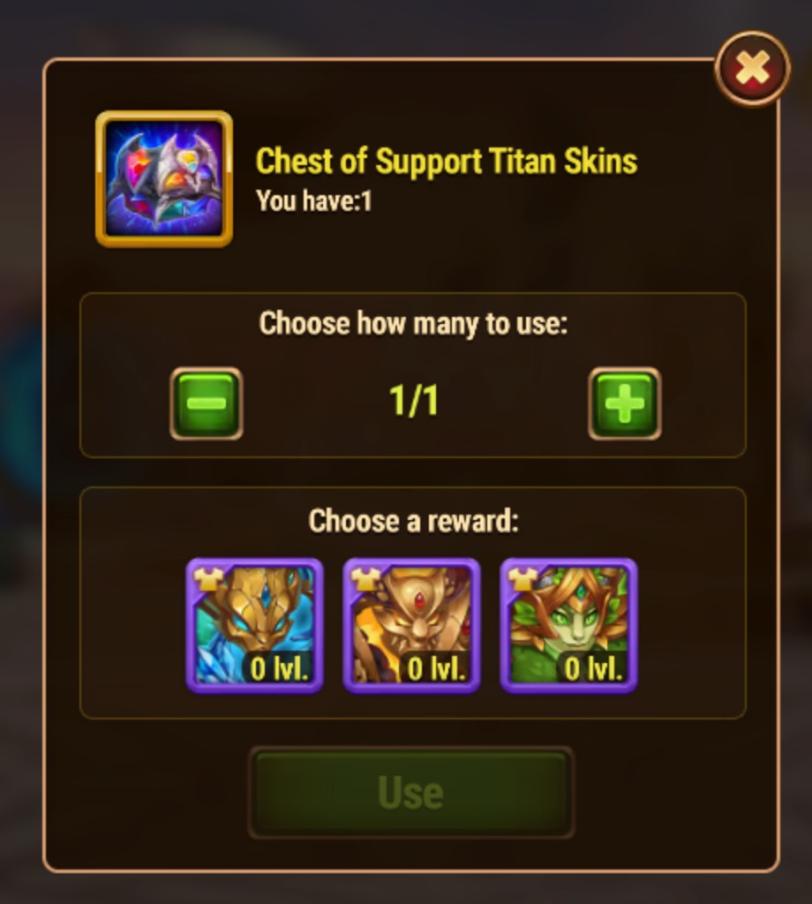 Chest of Support Titan Skins
Release Date for New Champion Skins
Q. CMs when are the new champions skins available for skin stones? Currently we can buy the old skins, but the last ones are still not available.
A. There were no info about it, But I will try to extract this information from the developers
Main Updates and Game trends
Addendum
Brawl Shop (Clash of the titans)
New
Clash of the Titans
Clash of the Titans Tasks and Returns
Recommended Teams: fix Nova
Recommended Teams: fix Vulcan
Recommended Teams: fix Sylva
Champions Season All Quests
Champions Season All Rewords
Special Events
Screen Settings
Alvanor
Andvari
The latest trends, Best heroes, Best teams
Important Game Updates for Players: How to Read
Tier List 2023 (on PvP)
Best Heroes 2023
Which DPS to Upgrade in 2023
Which Tank to Upgrade in 2023
Which Healer to Upgrade in 2023
Which Support to Upgrade in 2023
Which Control to Upgrade in 2023
Meta Teams
Best Teams
Guild DASHIMAKI-TAMAGO 2023.Week37
Guild War:Web31-Gold league, Place 1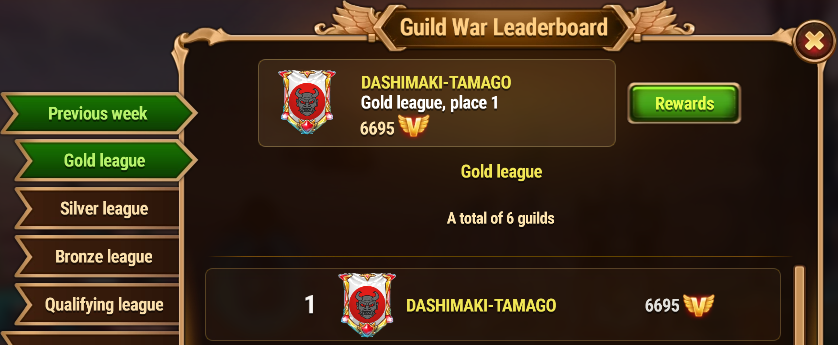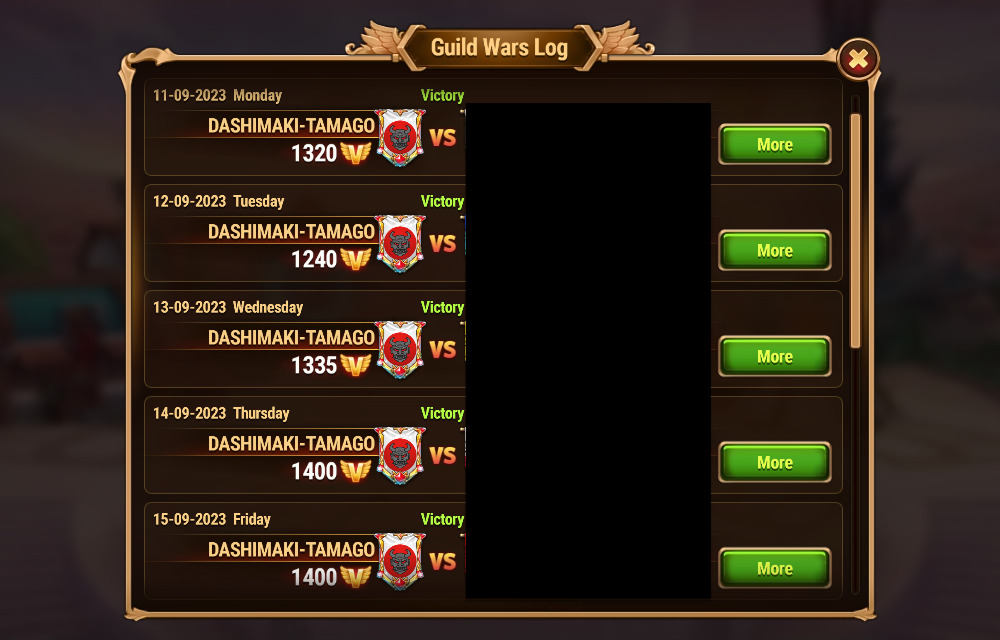 Guild Raid:Place 14

CoW: Season 4 Temporary Place 21