What is The Color of the Night?
Events for Dark Titan.
Quest structure is the about same as the events implemented by the Dark and Light Titans.
Dark particles are the main prize.
Titan Skinstone and Titan Potion are required. Only use the quest achievement and consider preserving these for future new Titan implementation events (likely to be needed).
It would not be a hindrance to lightly flushing them out.

Flavor Text
The energy of black matter is hidden within Dark Titans. They're still weak after their return, though, and avoid the sunlight. Help them reach their true power!
Quests Order
1. Log in (MAX 3)
2. VIP Level (MAX 7)
3. Reach VIP points (MAX 9,000)
4. Spend Emerald (MAX 120,000)
5. Spend Energy (MAX 16,000)
6. Summoning spheres (MAX 150)
7. Upgrade any titan's skin (MAX 40)
8. Upgrade any titan levels (MAX 80)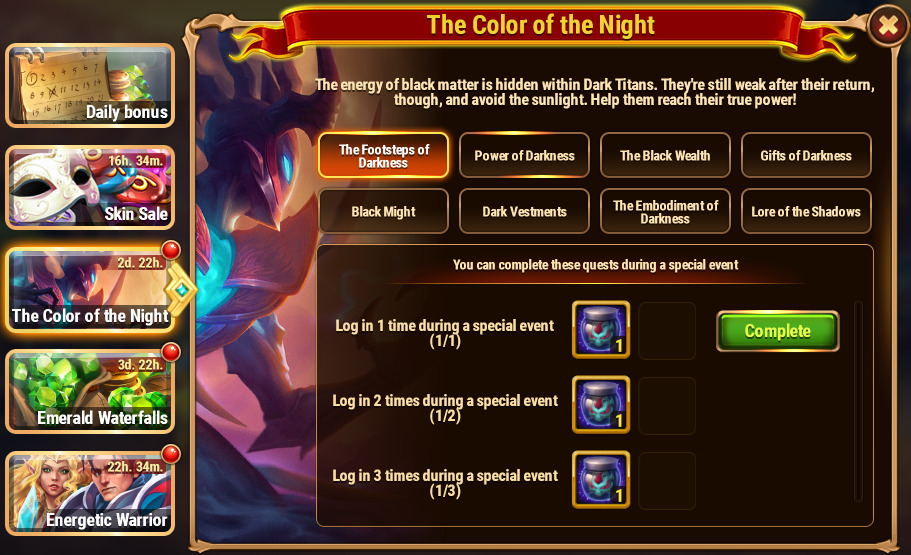 Resources needed to Complete the quests
Number of Titan Skins needed (Level1 -> Level41 : 90,064)
Number of Titan Potion needed (Level1 -> Level81 : 119,350)
All Quests
Soul Stone Required Table
Dark Particles
Event History
Monday, December 12, 2022 (3 days)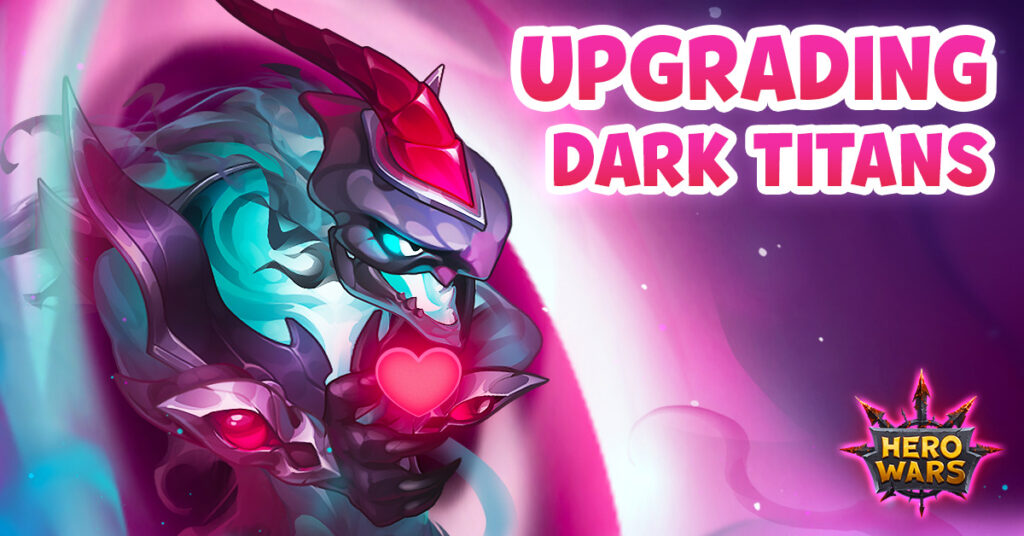 Bundle
Related Event
The Coll of Darkness
Grim Hunger
Brighter Than the Sun
Sunbeam
Related Articles
Difference 5 Elements Titans
Double Totem System
Clash of Worlds