Pet Season Rewords
It's the first pet-themed The Season event, which has been highly anticipated by players and has now been implemented as a result of their requests.
During this event, players will have 14 days to complete quests and reach level 32, with the level 32 achievement being the standout reward.
The standout reward is the gift of the sanctuary.
List
| Level | Free | Gold Ticket |
| --- | --- | --- |
| 1 | Energy Recovery x3 (24 H) | Energy Recovery x3 (5 days) |
| 2 | 500 Emerald | 2,500 Emerald |
| 3 | 10 Lesser Pet Soul Chest | 50 Lesser Pet Soul Chest |
| 4 | 2 Chaos Core | 10 Chaos Core |
| 5 | 70 Chaos Particle | 350 Chaos Particle |
| 6 | 30 Skin Stone Chest | 150 Skin Stone Chest |
| 7 | 2 Bottled Energy | 8 Bottled Energy |
| 8 | 300 Intelligence Skin Stone | 1,500 Intelligence Skin Stone |
| 9 | 10 Pet Summoning Egg | Energy Recovery x3(8 days) |
| 10 | 100 Random Crystal | 500 Choice of Crystal |
| 11 | 10 Lesser Pet Soul Chest | 50 Lesser Pet Soul Chest |
| 12 | 2 Chaos Core | 10 Chaos Core |
| 13 | 30 Skin Stone Chest | 150 Skin Stone Chest |
| 14 | 40 Random Vibrant Crystal | 200 Choice of Vibrant Crystal |
| 15 | 70 Chaos Particle | 350 Chaos Particle |
| 16 | 300 Strength Skin Stone | 1,500 Strength Skin Stone |
| 17 | 500 Emerald | 2,500 Emerald |
| 18 | 10 Pet Summoning Egg | 1 Pet Souls of your choice |
| 19 | 30 Random Insignia | 150 Choice of Insignia |
| 20 | 70 Chaos Particle | 350 Chaos Particle |
| 21 | 30 Skin Stone Chest | 150 Skin Stone Chest |
| 22 | 10 Lesser Pet Soul Chest | 50 Lesser Pet Soul Chest |
| 23 | 2,000 Artifact Coin | 10,000 Artifact Coin |
| 24 | 300 Agility Skin Stone | 1,500 Agility Skin Stone |
| 25 | 250 Chaos Particle | 1,300 Chaos Particle |
| 26 | 15 Random Greater Insignia | 75 Choice of Greater Insignia |
| 27 | 2 Chaos Core | 10 Chaos Core |
| 28 | 25 Random Radiant Crystal | 100 Choice of Radiant Crystal |
| 29 | 70 Chaos Particle | 350 Chaos Particle |
| 30 | 10 Lesser Pet Soul Chest | 50 Lesser Pet Soul Chest |
| 31 | 10 Rare enchantment rune | 50 Rare enchantment rune |
| 32 | 500 Emerald | 2,500 Emerald |
| 33 | 500 Chaos Particle | 1 Gift of the Sanctuary |
| 34 – | 2 Pet Box | 10 Pet Box |
Visual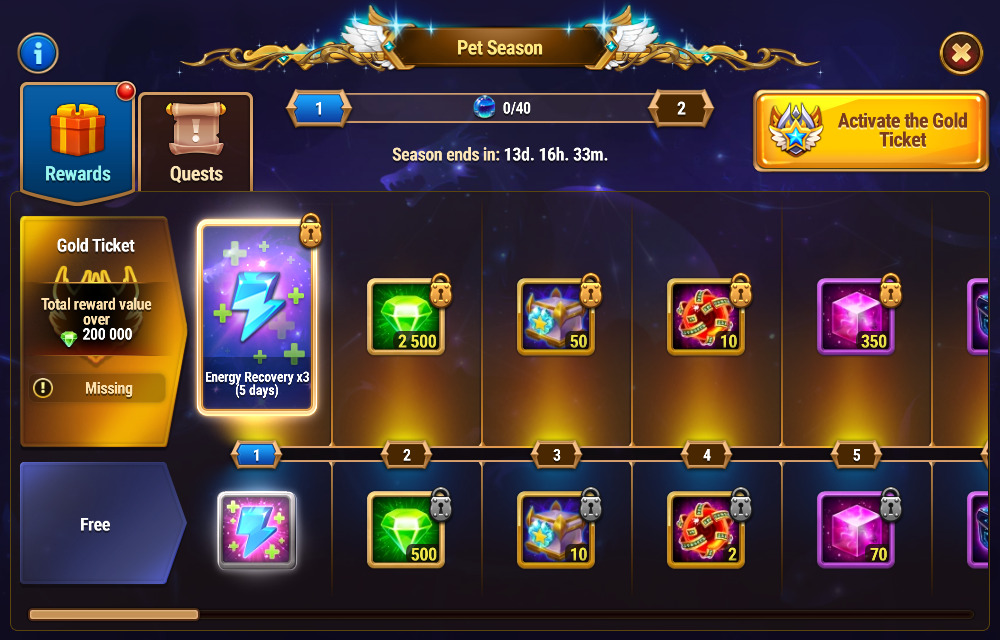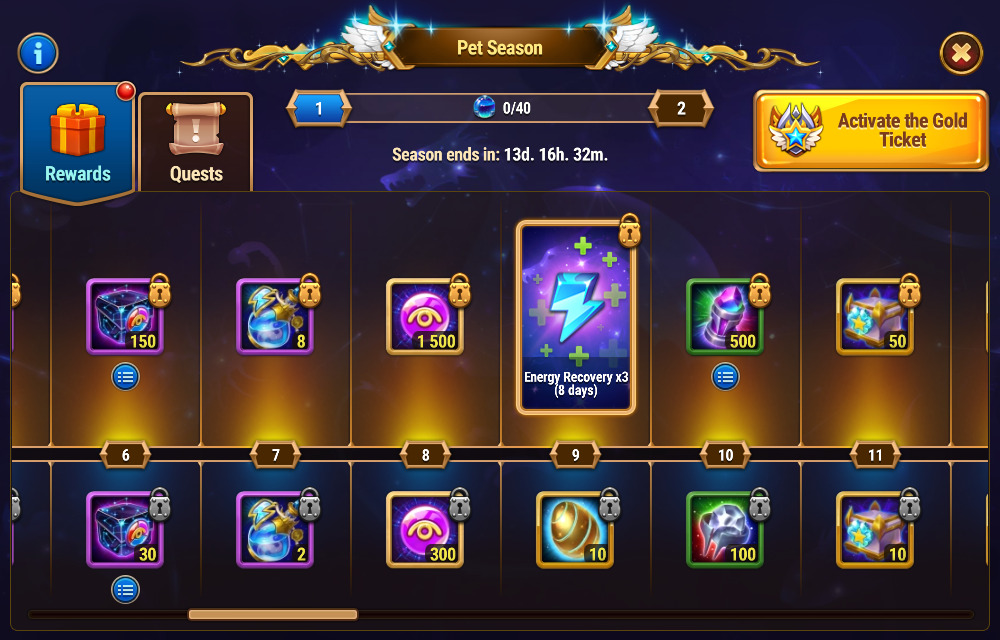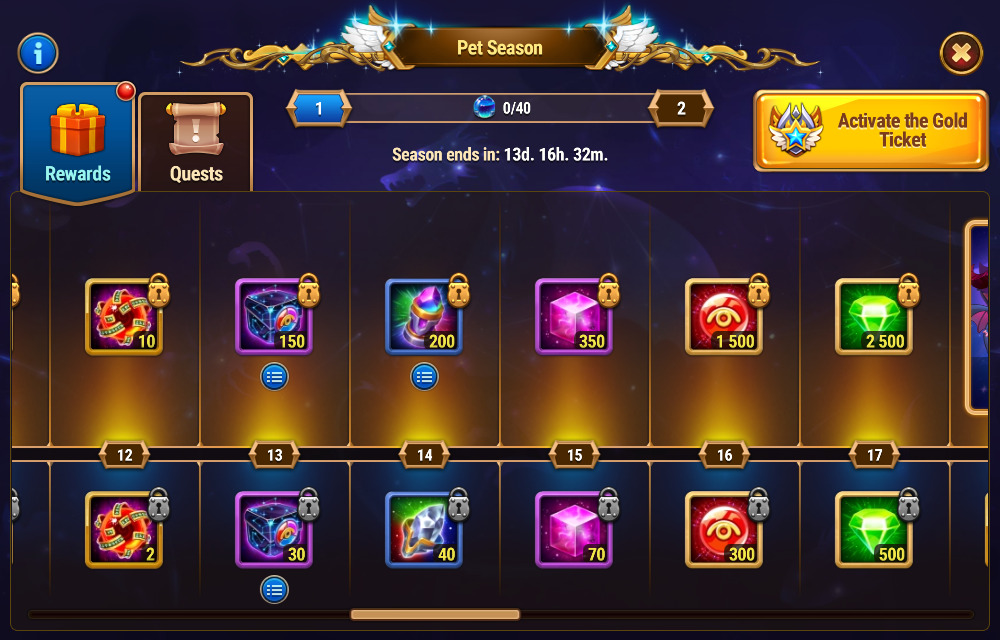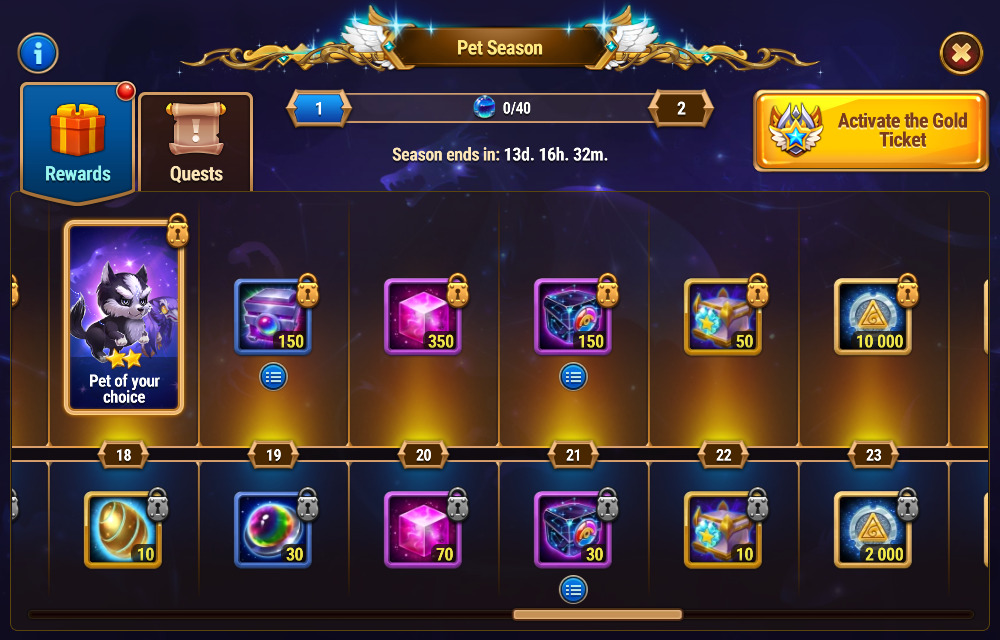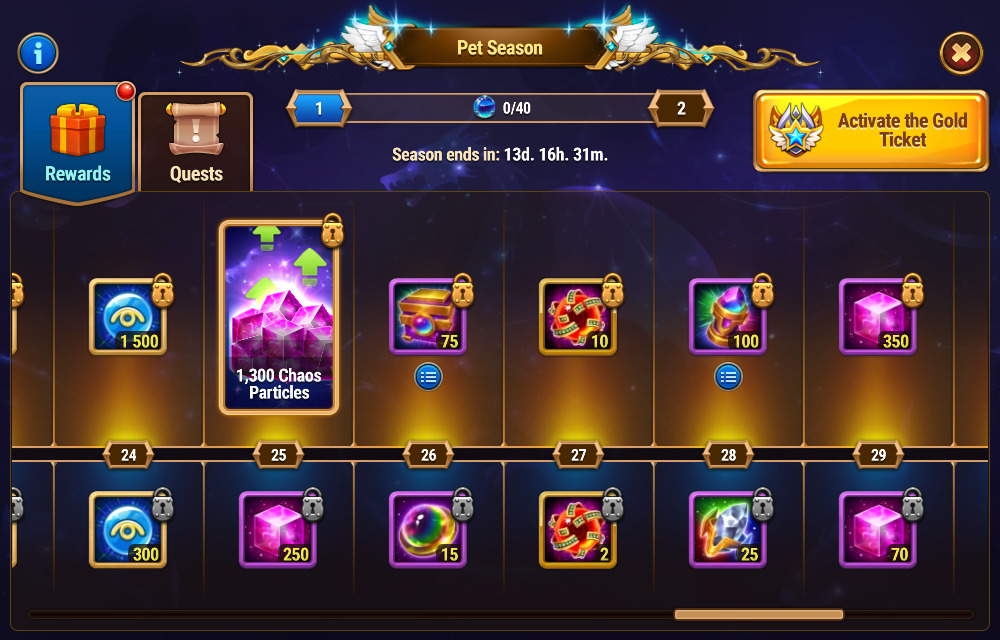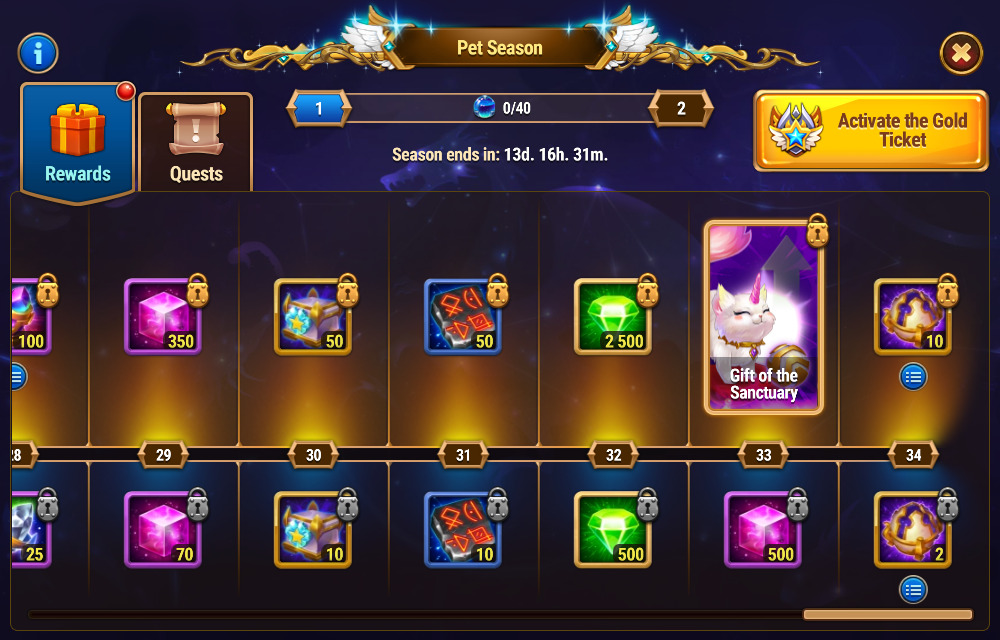 Choice of Crystal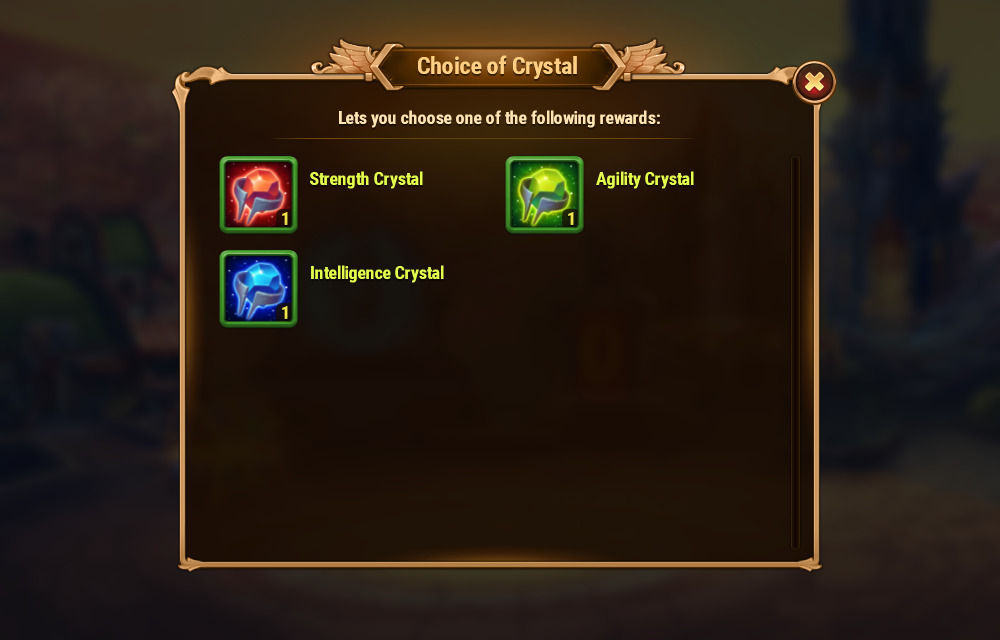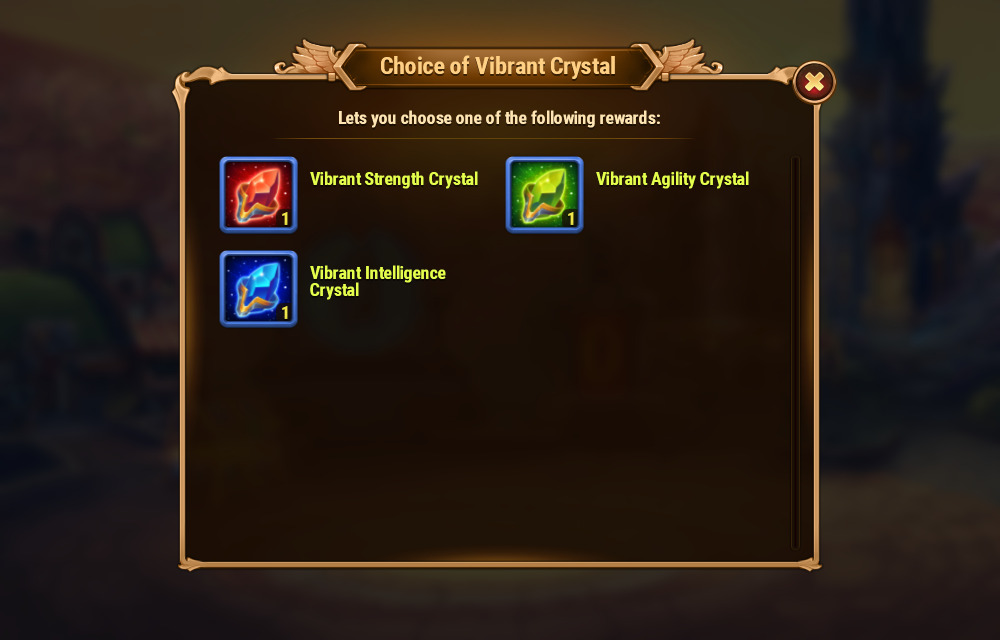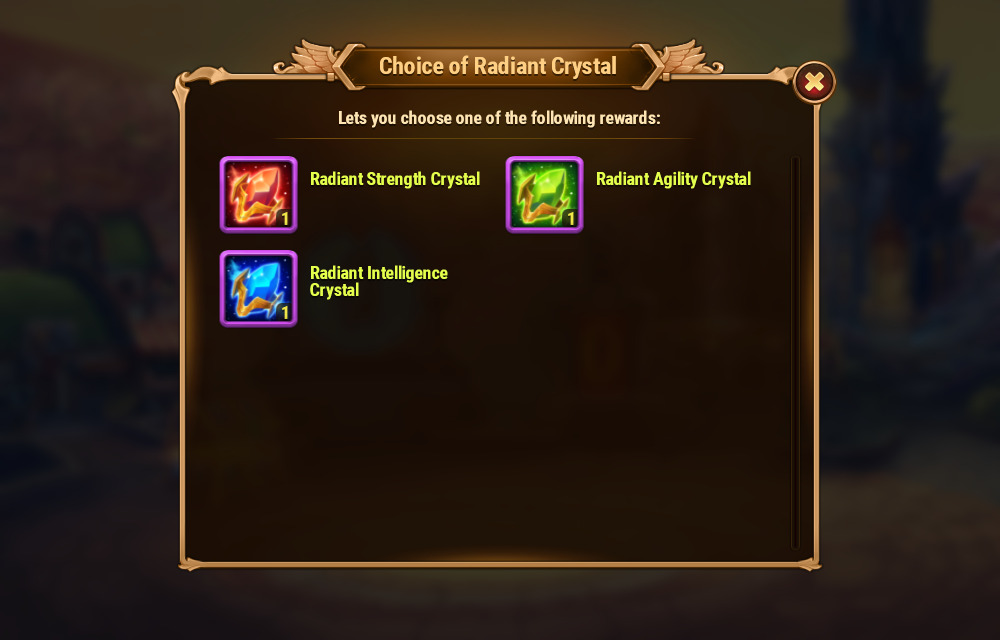 Choice of Insignia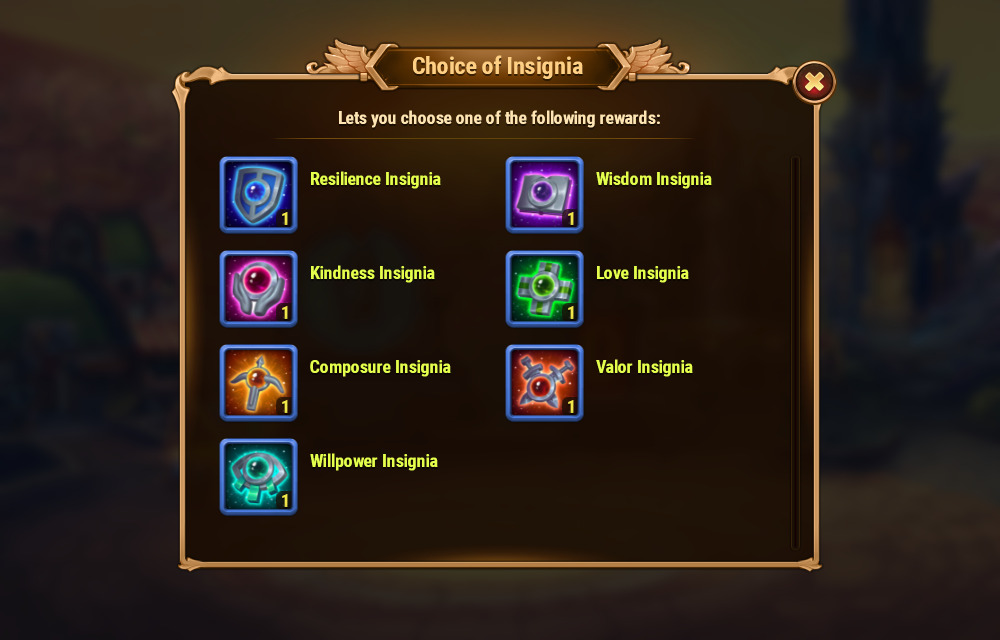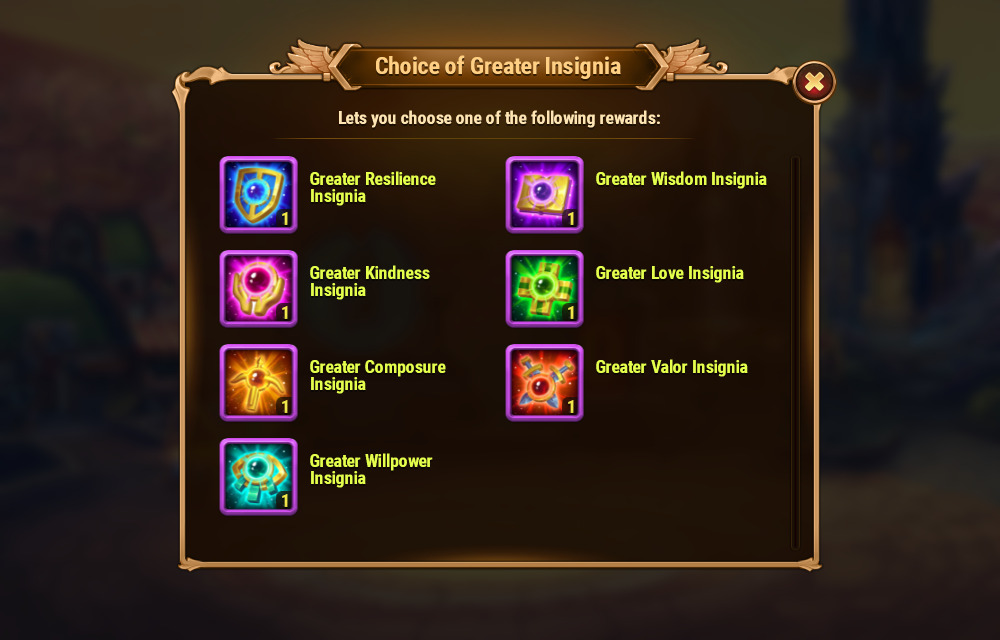 Pet Soul Chest
Chaos Particle
Skin Stone Chest
Skin Stones
Gift of the Sanctuary
Over Run Reward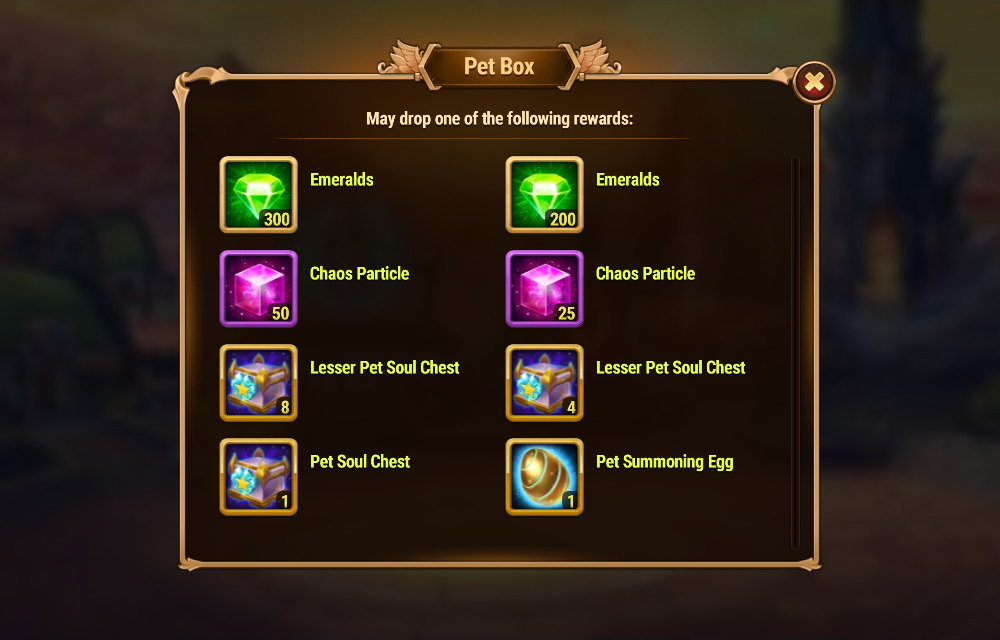 Play Guide
All Quests (Task List)