Pet Soul Chest
Obtain 5 Soul Stones for the pet of your choice.
Contains fewer stones compared to the Hero Soul Stone Chest.
There are opportunities to obtain a large quantity of them during the Great Storm (pet event).
By playing the Great Storm approximately six times, you can acquire one pet.
Operation
Go to Inventory > Consumables > Click on an item > Use > Select a hero on the following screen > Press Use.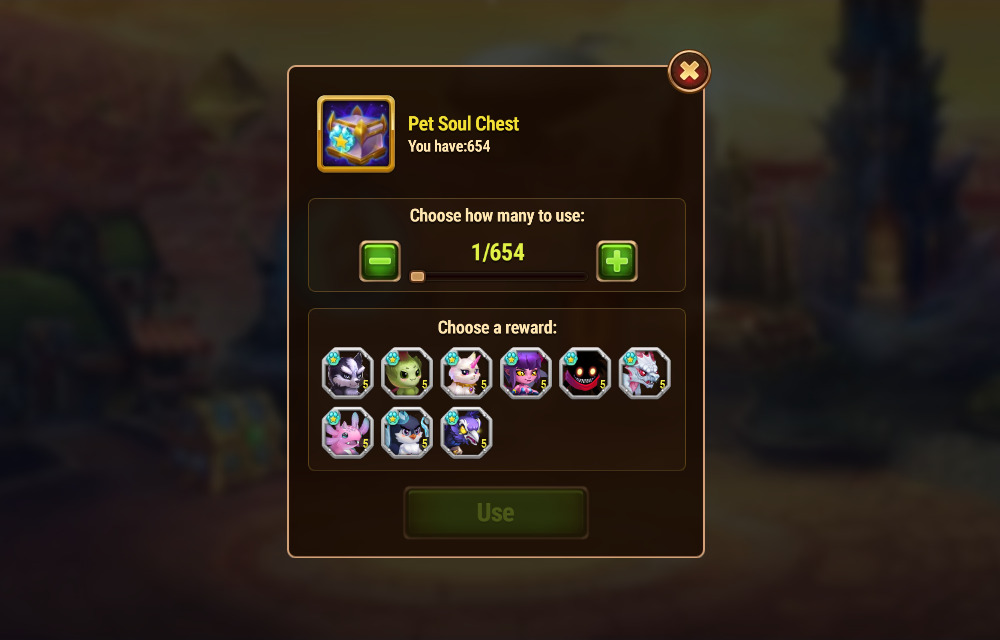 Regarding the Addition of New Pets
When a new pet is introduced, it will be added as a summoning target for this item after a certain period of time.
The addition of new pets may occur for this item before they can be summoned.
In previous instances, all new pets have been added to this item.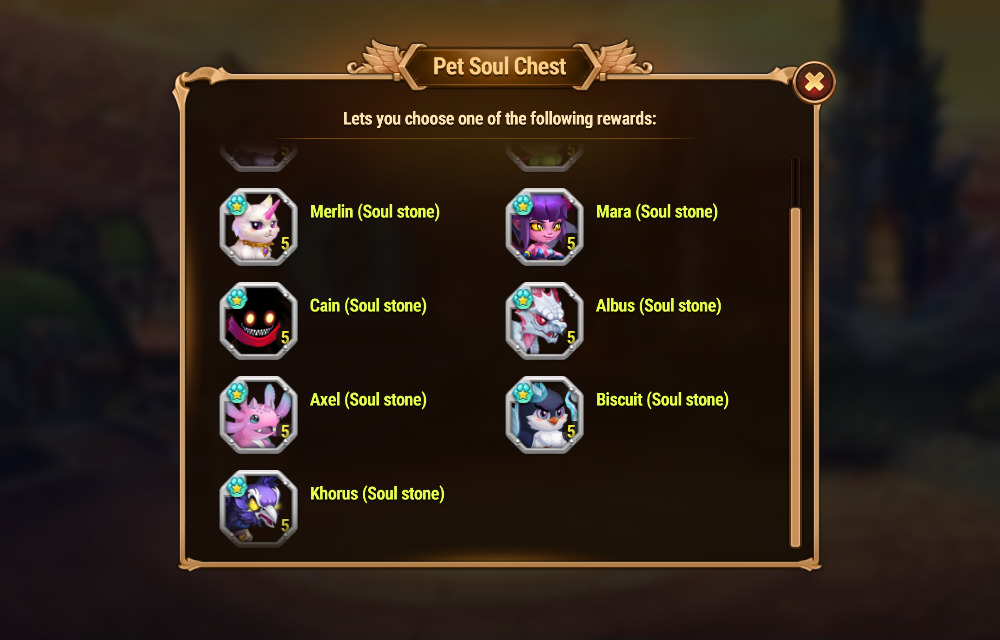 How to Use
Pet Soul Stones can be used at any time without considering Daily Quests since there are no Daily Quests available at the time of writing this article.
Pets always have the potential to draw the grand prize. It is best to use only the minimum amount necessary when you are certain to achieve a star-up to avoid wastage.
How to Obtain a Pet Soul Chest
Opportunities to obtain them are extremely limited compared to pet eggs.
They are mainly obtained during the Great Storm.
They are also included in some quest rewards during A Portal Anomaly.
They are available in certain bundles.
The Great Storm (Pet Event)
A Portal Anomaly (Pet Event)
Dominon Pets Bundle
Related Articles
Pets
Pet Soul Stone
Patron List
Order of pet upgrade for a strong team
Companion Pet Ranking