Lore Rush Overview
HeroWars quiz event (Strongford Quiz) for scores.
6 days only (starting from the second day of the Lore Festival)
Flavor Text
What time is it? Time of the Great Strongford Quiz, of course! Are you ready to test your knowledge of Strongford's history? Sit back, concentrate, and show them who's the smartest one here!
Strongford Quiz
Lore Rush Description
The Lore Rush How to proceed
The first ranking reward is the ranking in the server at that moment, which means that if you answer a question correctly before anyone else in the server as soon as the event starts, you will achieve all the rewards.
The second is to proceed with the distribution of tickets through official gifts included.
Tickets can be carried over to the next quiz event if saved as Mail.
If you are aiming for a high score, you can keep your tickets in the Mail for a year or two to get a higher score.

The Lore Rush Quest Contents
1.Place X or higher in the Quiz Ranking (MAX 3): The prize is an avatar only.
2.Earn Quiz Points (MAX 2,100) : A high percentage of correct answers will clear the quiz quite well.
3. Log in (MAX 6) : Achieved naturally by logging in to Hero Wars every day.
4. VIP Level (MAX 7) : Achieved automatically when you meet the VIP level.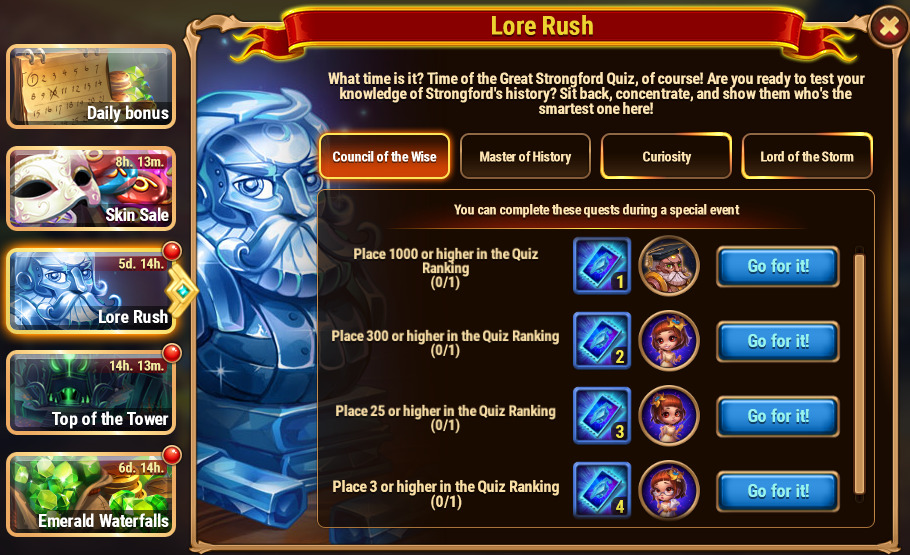 The Lore Rush All Quests
The Lore Rush Rewords
You will receive emeralds, so we want to achieve as much as possible!
Avatars for ranking rewards change every year.
About Tied Rankings
Tied for 4th place with 3rd place, but still eligible to receive 3rd place prize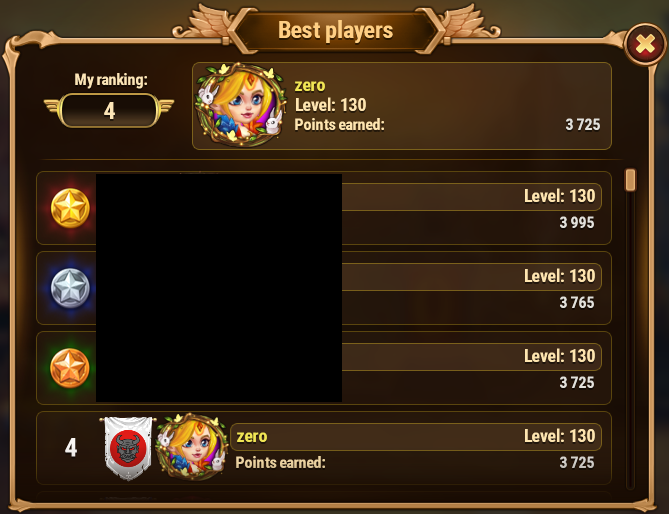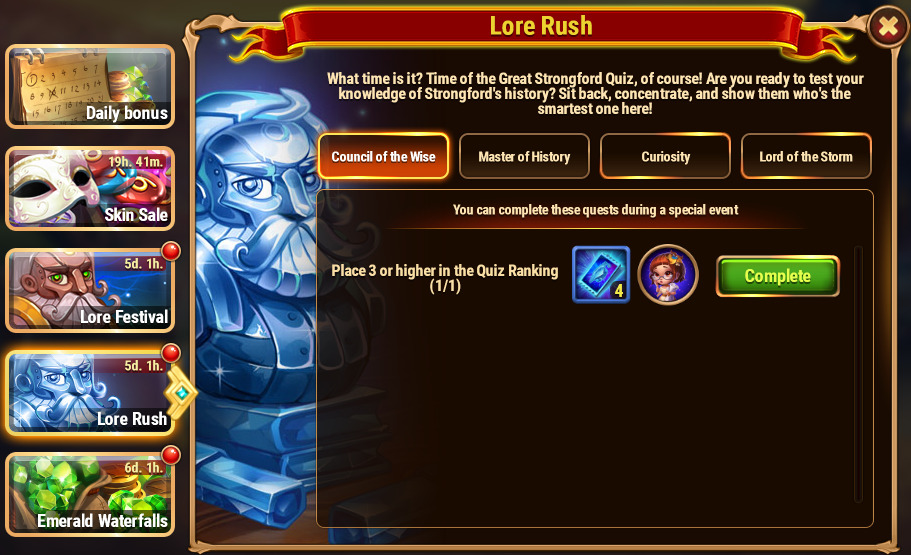 History
Saturday, September 01, 2018 (2 days)
Saturday, August 31, 2019 (2 days)
Wednesday, September 02, 2020 (2 days)
Thursday, September 02, 2021 (6 days)
Friday, September 02, 2022
Concurrent Events
Strongford Quiz
Lore Festival
Lore Festival All Quests
Sale!
Similar events
Chronicles of Dominion