Dominion Chronicles Overview
HeroWars quiz event (Strongford Quiz) for scores.
Also part of the Founders' Day event.
2 days only (starting from the second day of the anniversary event)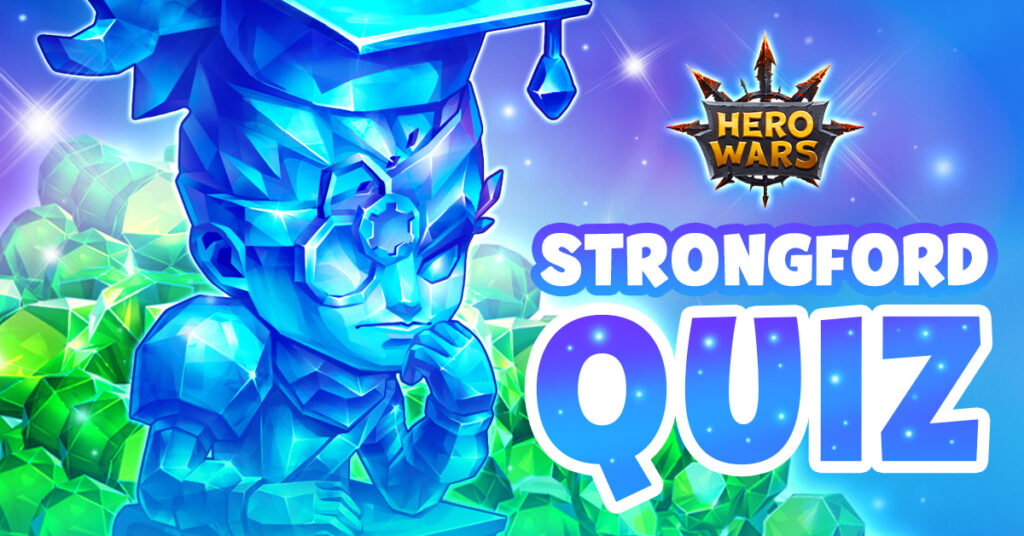 Strongford Quiz
Dominion Chronicles Description
The Dominion Chronicles How to proceed
The first ranking reward is the ranking in the server at that moment, which means that if you answer a question correctly before anyone else in the server as soon as the event starts, you will achieve all the rewards.
The second is to proceed with the distribution of tickets through official gifts included.
Tickets can be carried over to the next quiz event if saved as Mail.
If you are aiming for a high score, you can keep your tickets in the Mail for a year or two to get a higher score.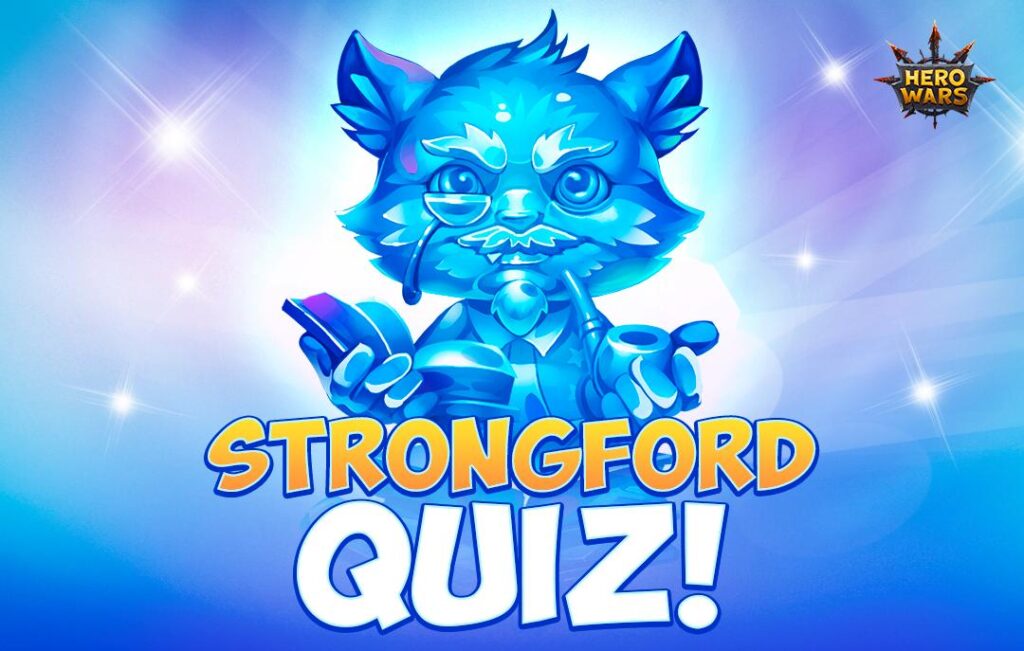 The Dominion Chronicles Quest Contents
1.Place X or higher in the Quiz Ranking (MAX 3): The prize is an avatar only.
2.Earn Quiz Points (MAX 2,100) : A high percentage of correct answers will clear the quiz quite well.
The Dominion Chronicles All Quests
Council of the Wise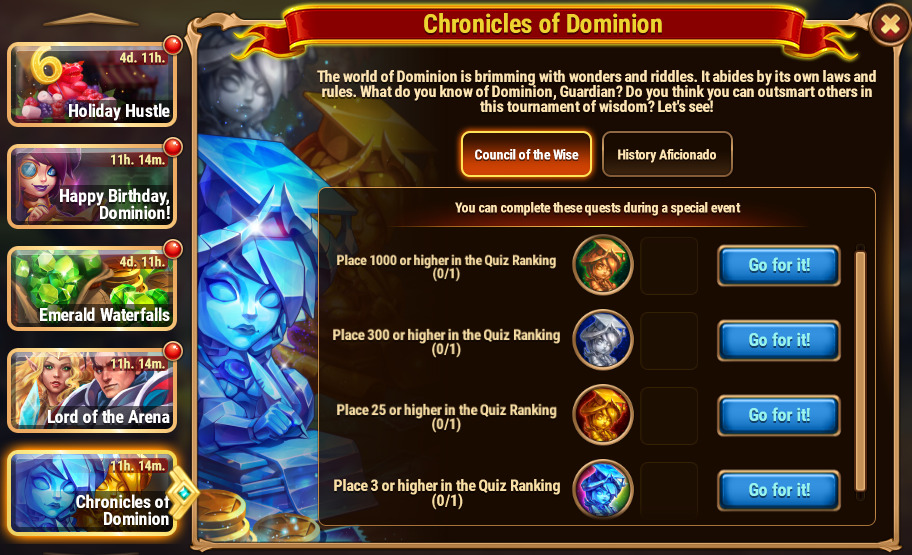 History Aficionado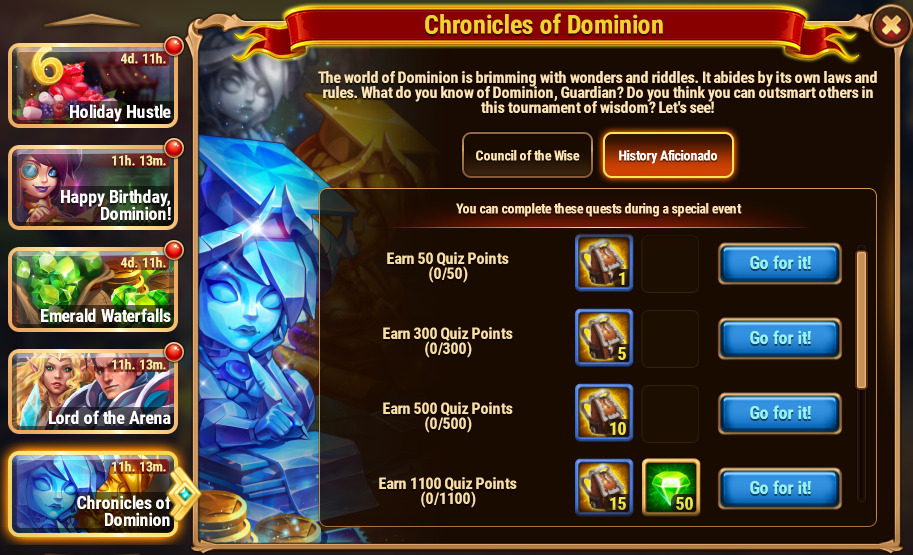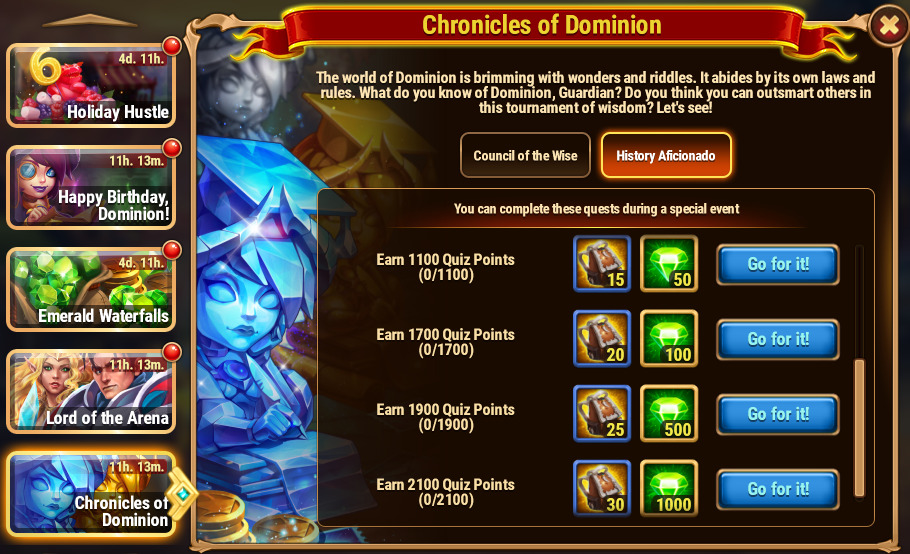 The Dominion Chronicles Rewords
You will receive emeralds, so we want to achieve as much as possible!
Avatars for ranking rewards change every year.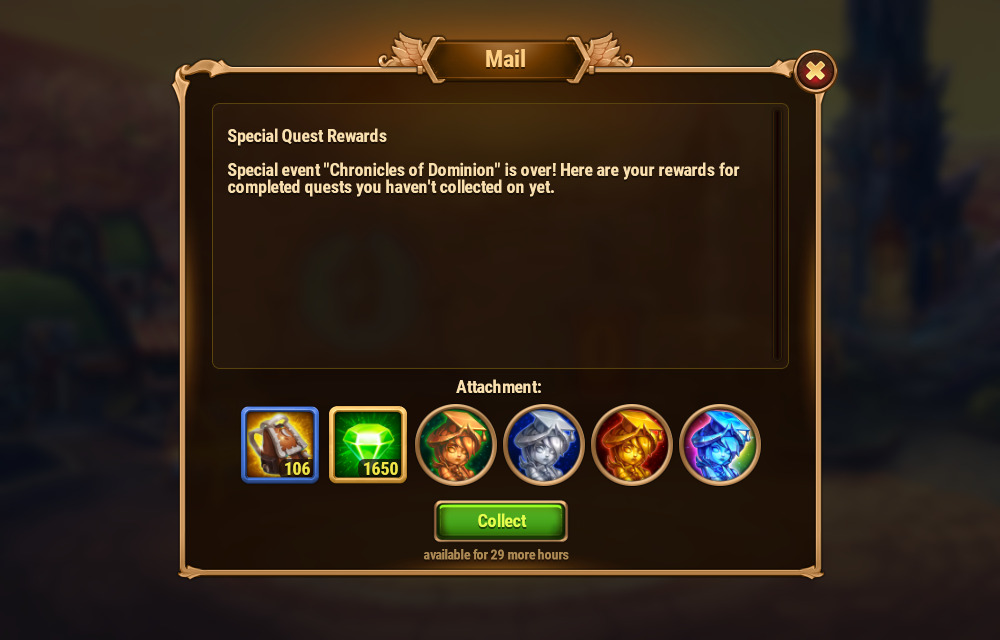 History
Sat, 24 March 2018 (2 days)
Sat, 23 March 2019 (2 days)
Sat, 21 March 2020 (2 days)
Sat, 20 March 2021 (2 days)
Sat, 19 March 2022 (2 days)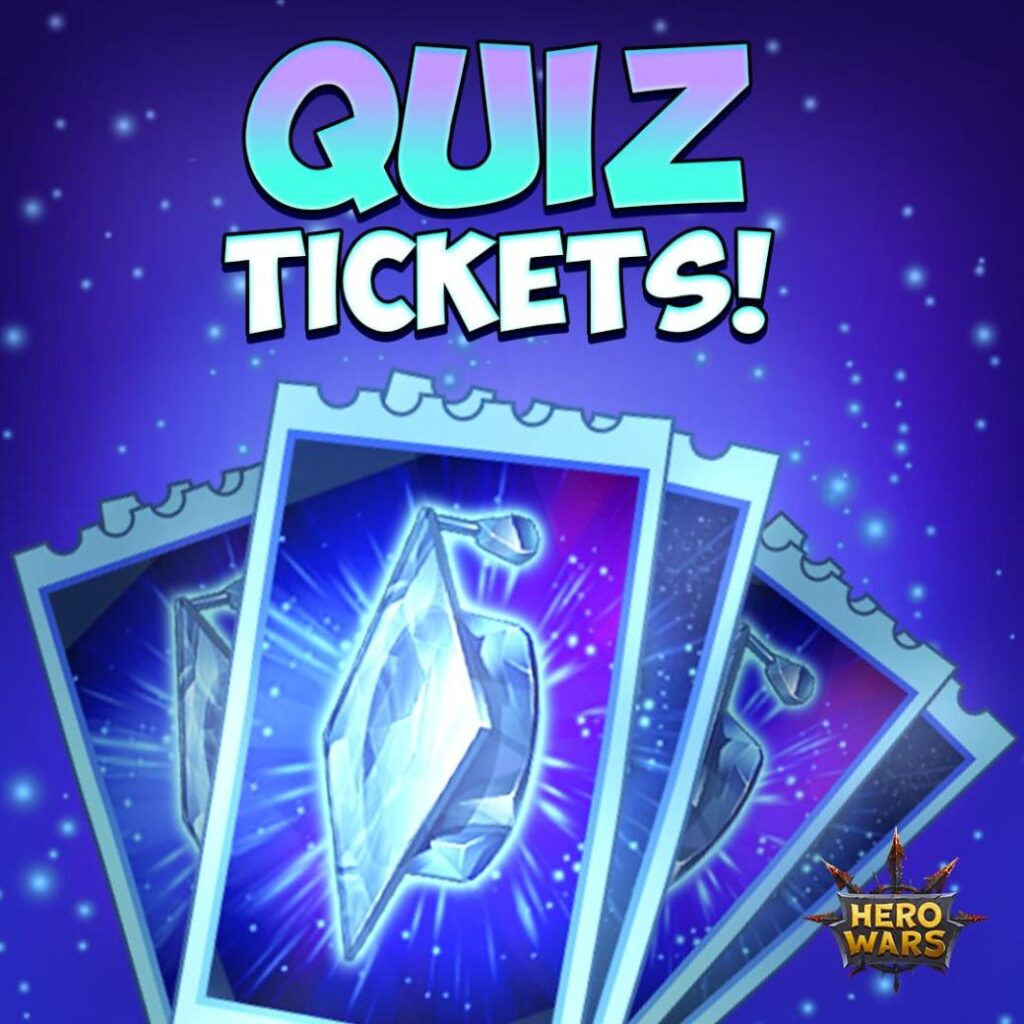 Anniversary Festival Summary
Concurrent Events
Happy Birthday, Dominion!
Festive Diversion
Archdemon Returns
Archdemonle
Sale Event
This event is usually held at the same time as the three annual sale events.
If you spend emeralds on totems (altars of the elements) or artifacts, you should definitely consider holding back and carrying over for three months.