About The Secret of Asgard
Ascension Upgrade Bundle
Sold in conjunction with the Ascension to Asgard event.
Includes a root box with x5 random Ascension Materials available, including ranks.
Emission rate by rank has not yet been investigated
Eternal Seed will not be discharged.
Asgard of your choice, the exact opposite type Wisdom of Asgard Bundle.
Not eligible for Emerald Waterfalls.
Eligible for VIPs.
Not a good value, presumably.
Increase from 2023.
New versions of the Wish Crystals and Wish Insignia exist with modified content.
List of The Secret of Asgard (after increase)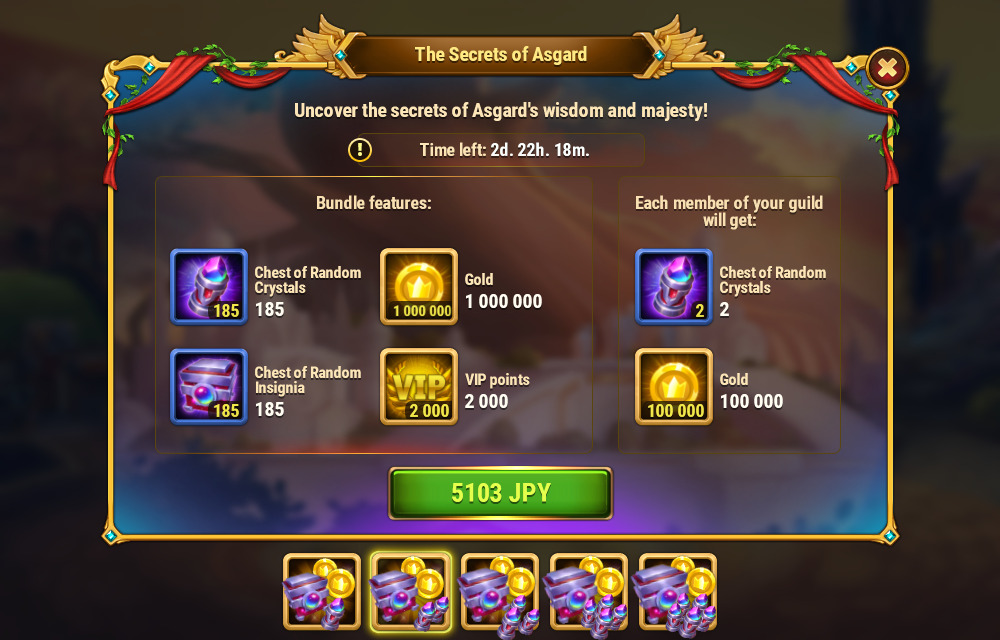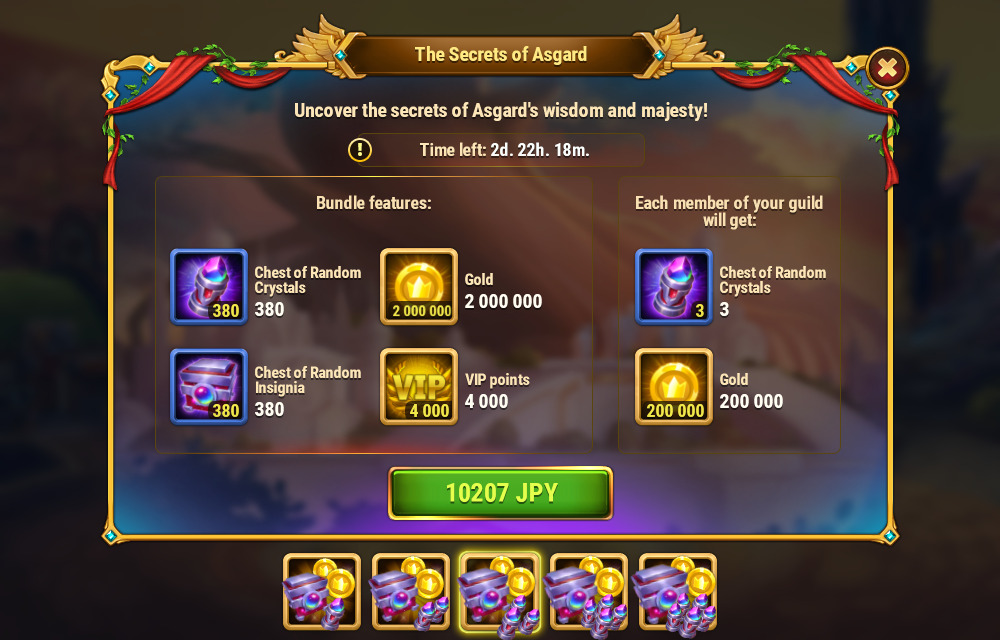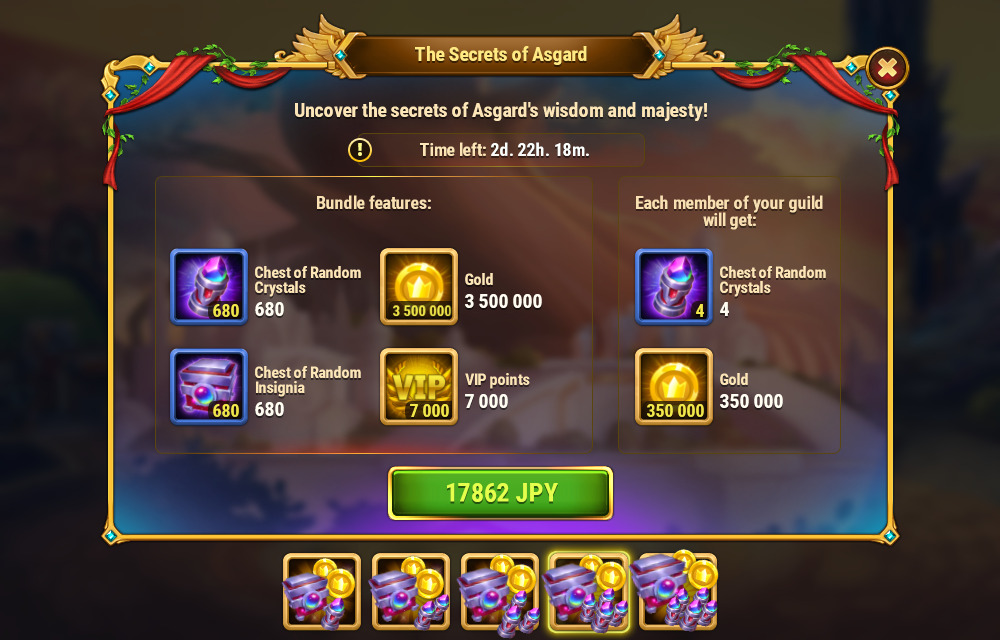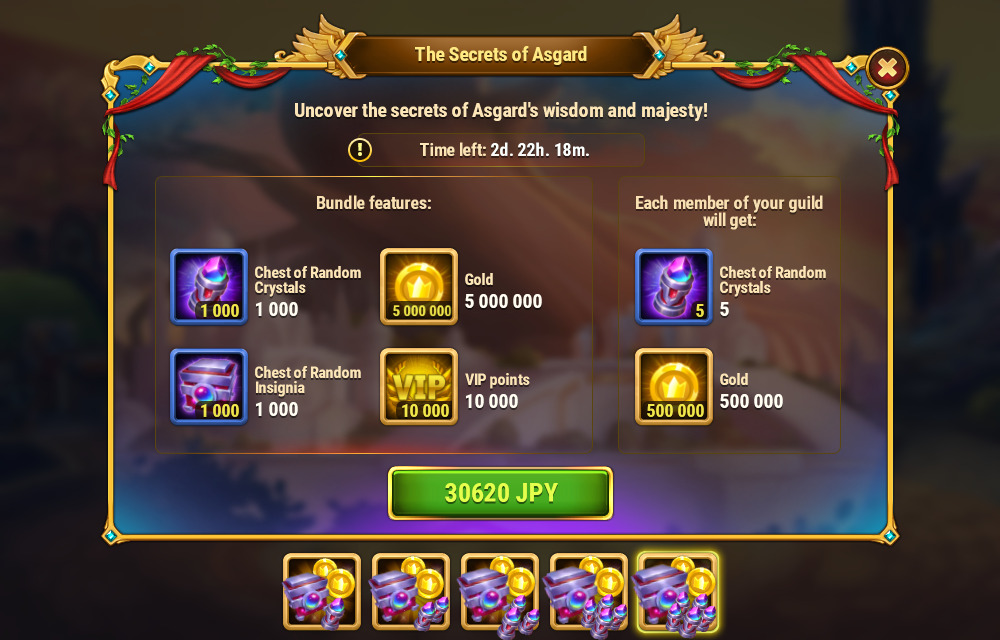 List of The Secret of Asgard (before increase)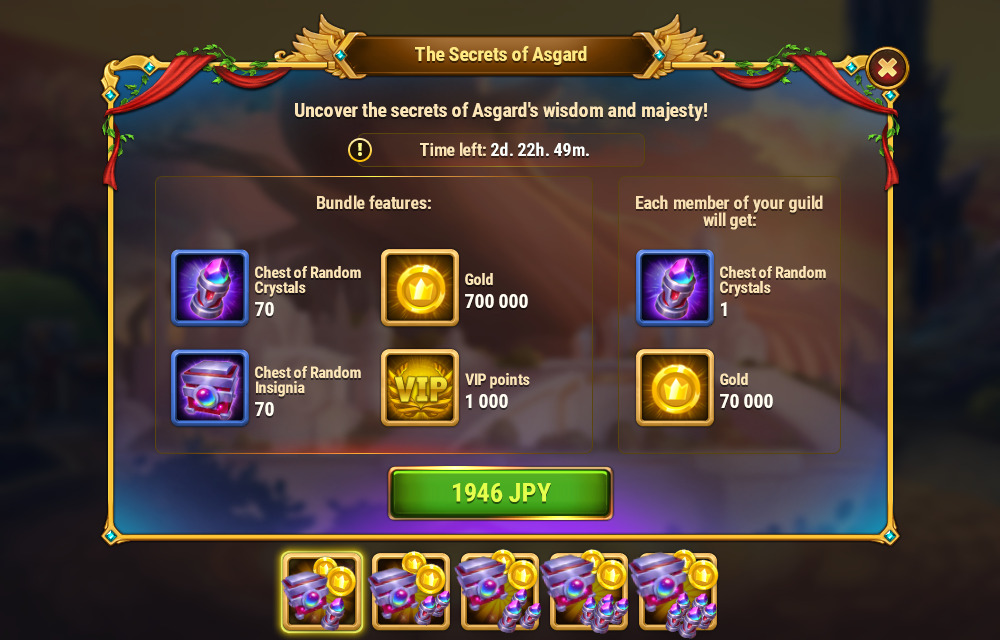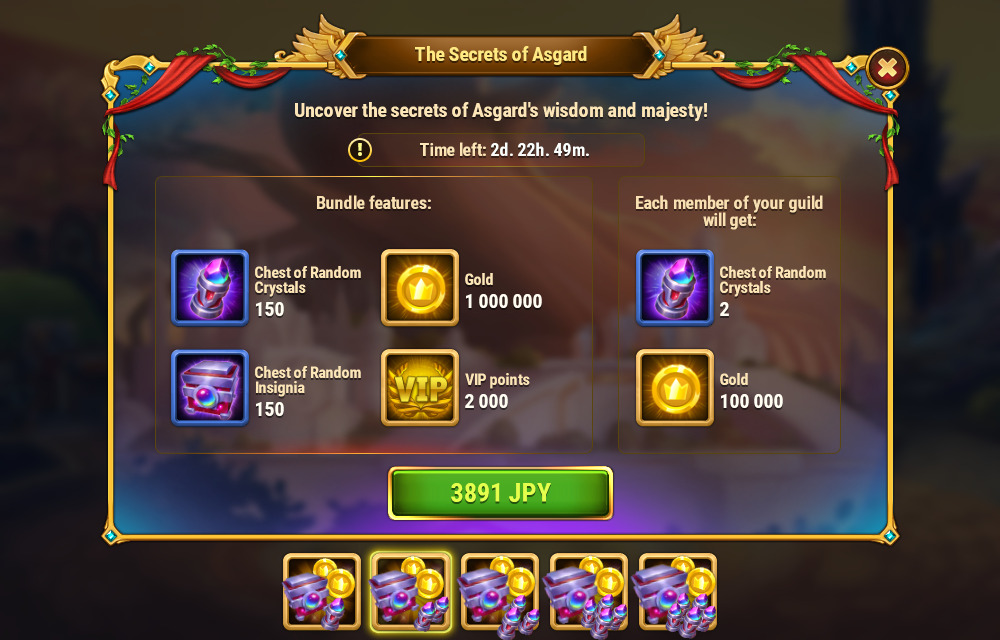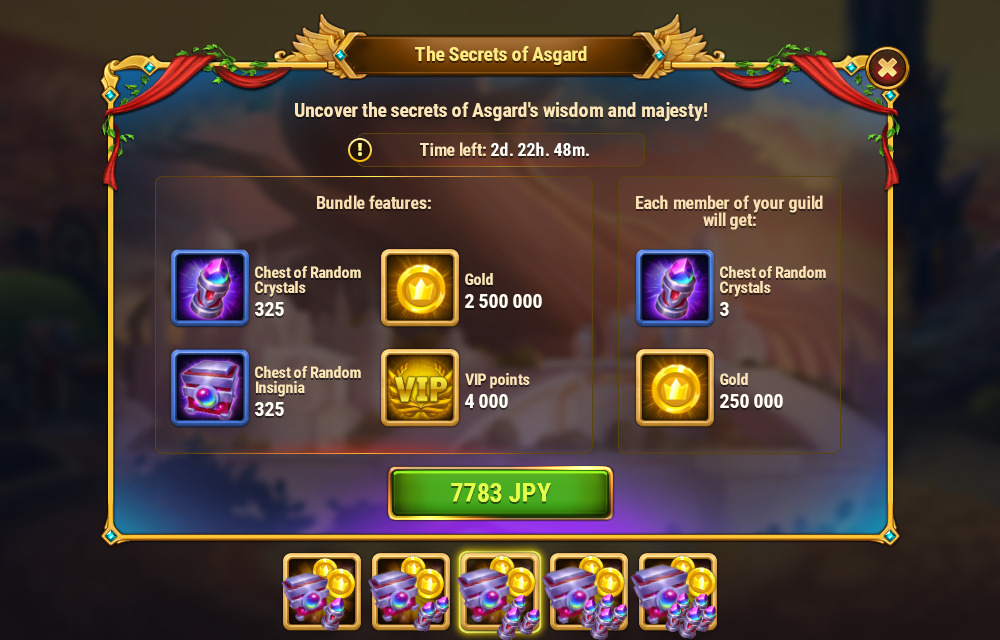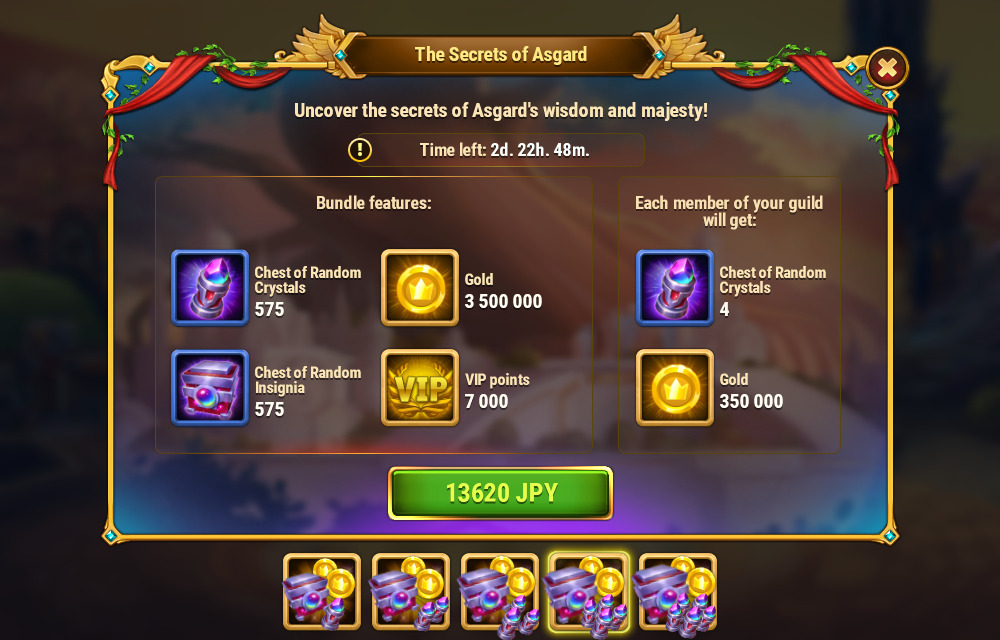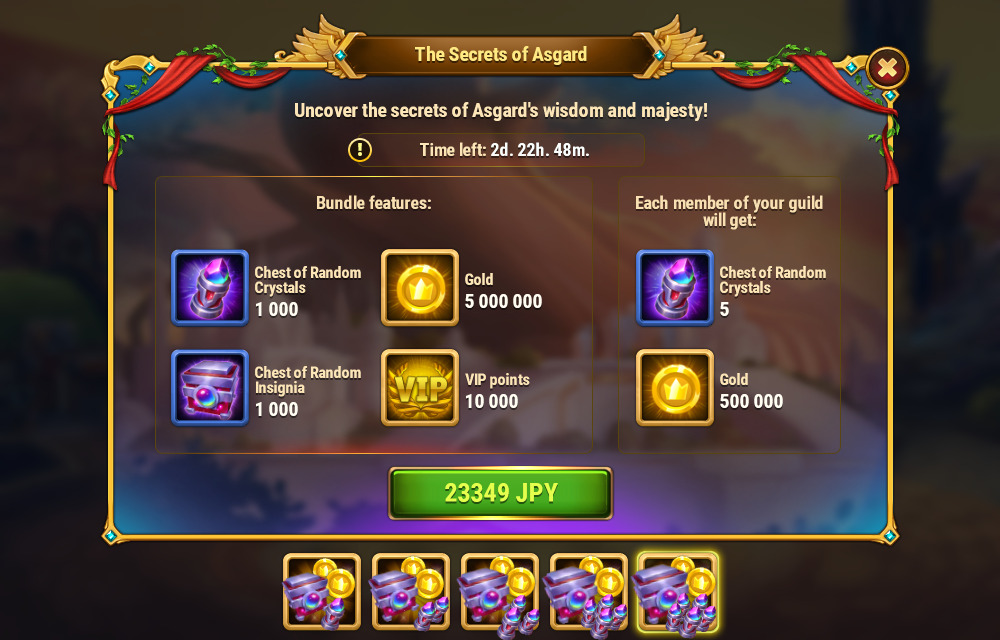 The Secret of Asgard vs Wisdom of Asgard
Both The Secret of Asgard and Wisdom of Asgard are Asgard-related bundles.
These two bundles have the same 3 pricing.
The following is a comparison of the total number of bundles with the same pricing.
The total number is higher for Wisdom of Asgard and you can also choose the type you want.
If the equivalency of the bundles is taken into account to some extent, The Secret of Asgard may have a higher expected value than The Secret of Asgardfor the key higher-end items. Nevertheless, you can't choose the type, and there is a game of luck.
| | | |
| --- | --- | --- |
| | The Secret of Asgard | Wisdom of Asgard |
| 1946JPY Bundle | Total 700 | Total 1,320 |
| 7783JPY Bundle | Total 3,250 | Total 5,350 |
| 13620JPY Bundle | Total 5,750 | Total 9,250 |
Event Page
Other Way
Ascension Season
Ascension Resource Gift
Related Bundles
The Secret of Asgard (New Ver.)
Include: Wish Crystal, Wish Insignia
Wisdom of Asgard
All Crystals! x2 Bundle
All Insignia! x2 Bundle