About Time for Pranks
A Medium event with seven quests.
Held annually around 4.1 to coincide with April Fools' Day.
Masquerade Skins are added to three heroes in this event.
The main prizes are a treasure chest of skin stones and a small chest where you can choose the soul stone of the hero whose Masquerade Skin is to be added.
These chests are useful for advancing the soulstone quests in other events.
The quest structure is the same as "The winds from the East" , "Time to Love" and "Ode to Beauty".
Event name changes at the time of the event.
In 2023 : Time for Pranks
In 2022 : It's time to move it!
In 2021 : Time for Pranks
In 2020 : Fun and Freaky!
Flavor Text (Time for Pranks)
Woke up to find a troll's leg hidden under your pillow and your sword blade painted green? Don't be surprised: April Fools is coming! Pull hilarious pranks on your friends and don't forget to have fun, even when the celebration is over!
Masquerade Skin
About the addition of the Masquerade Skin
Will be added to three heroes
Masquerade Skins are available for all heroes at the same time the event is added.
After the event, you can still get Masquerade Skin through normal means (Skin Stone or Bundle).
There is a Special shop, but its contents are the same as the Regular Shop, and there are no points.
There is no advantage to using the Special Shop.
If you need a new Masquerade Skin, you can get it at your own pace when you need it.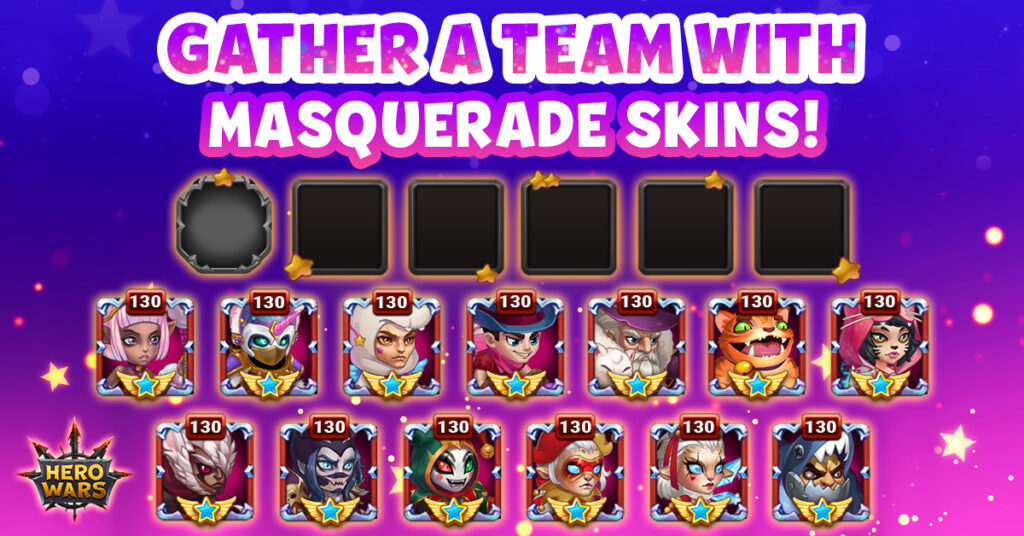 About the additional heroes for the Masquerade Skin
The number of Masquerade Skins increases by three every February.
Only in 2021, there are four. With the addition of Isaac
2023 : K'arkh, Yasmine, Celeste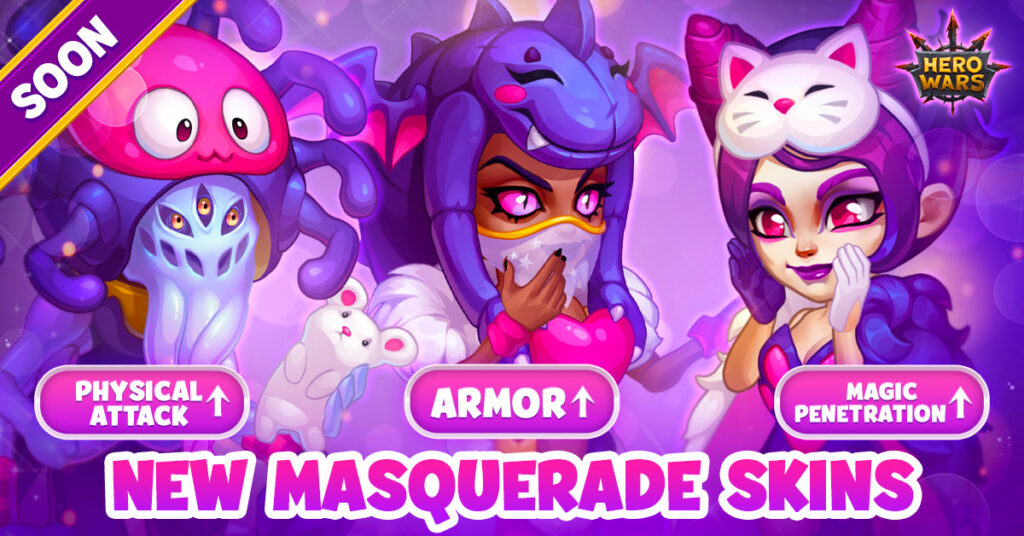 2022 : Jhu, Tristan, Martha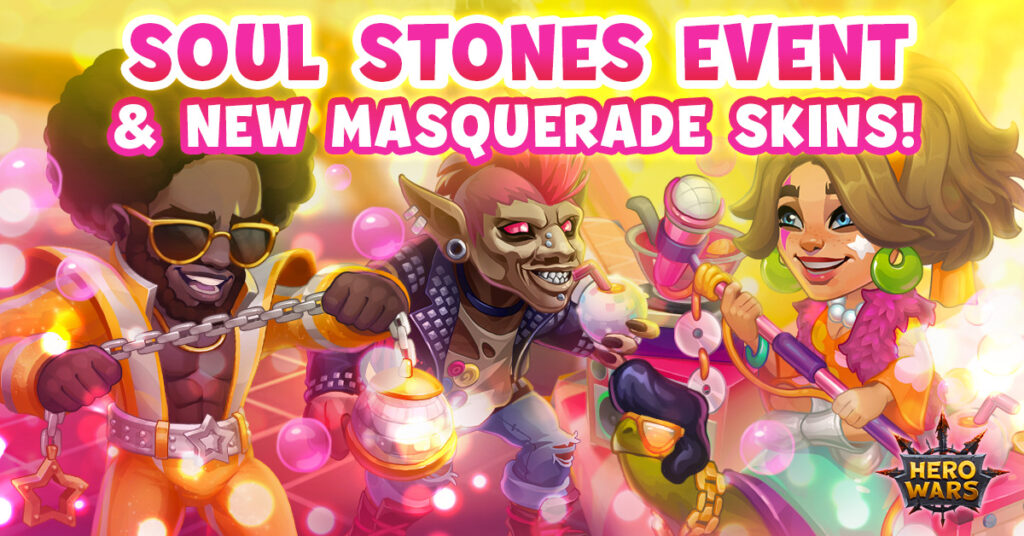 2021 : Helios, Isaac, Judge, Thea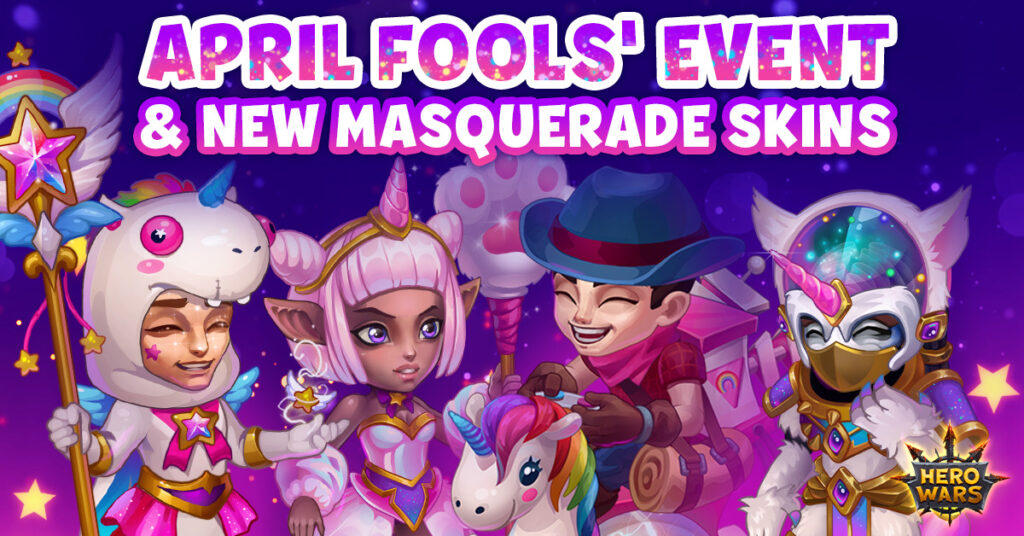 2020 : Chabba, Cornelius, Qing Mao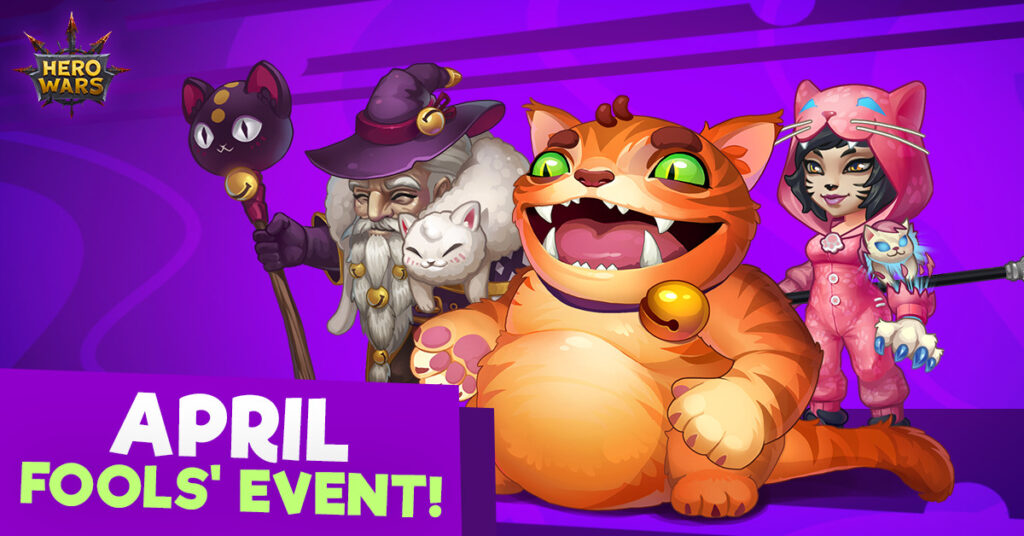 2019 : Cleaver, Dorian, Ishmael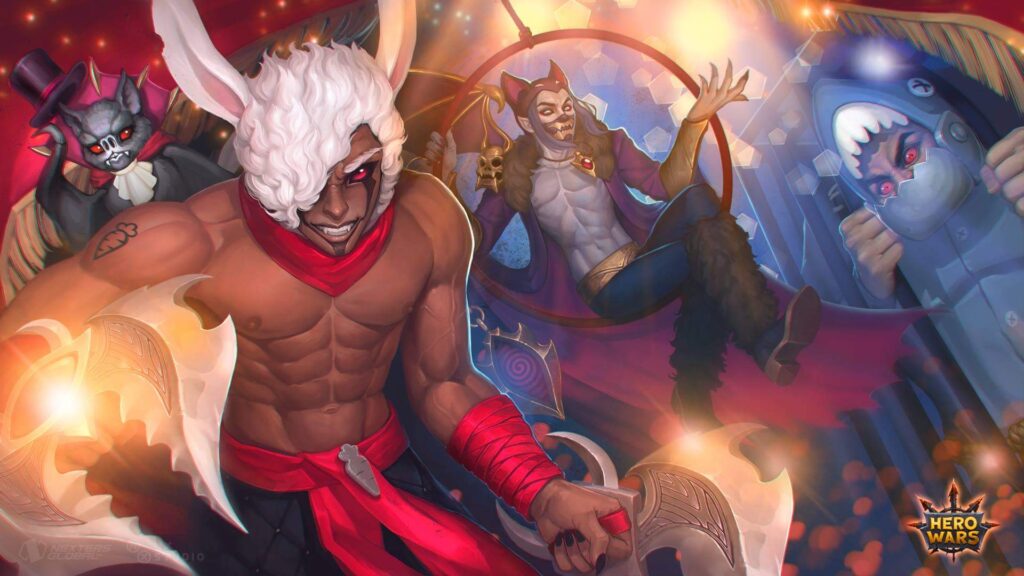 2018 : Faceless, Krista, Lars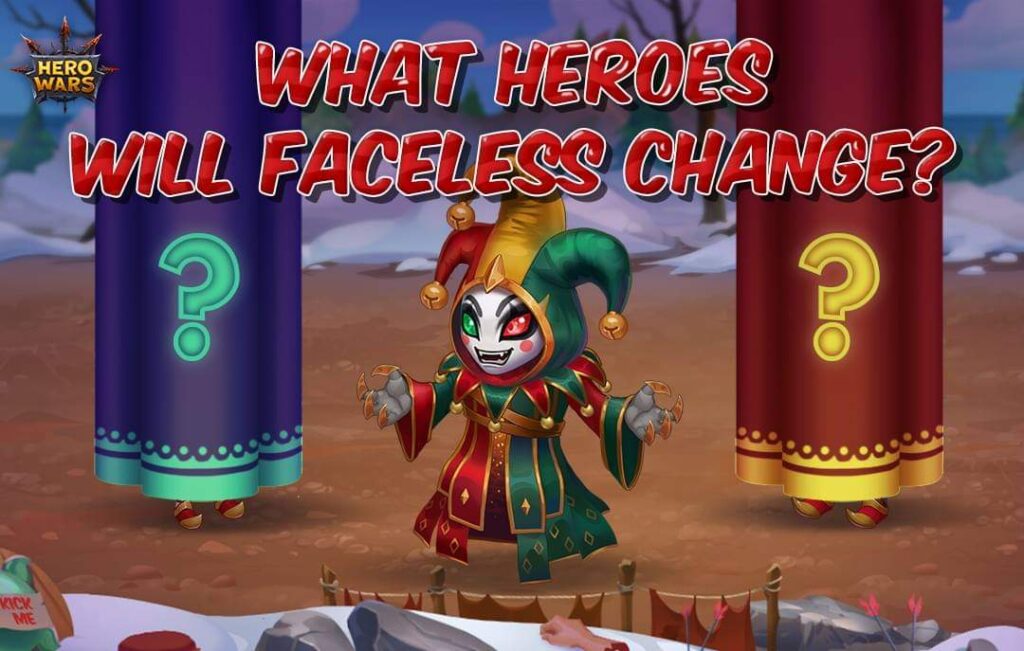 Merry Masquerade Box
Obtain the target hero's Soul Stone x5 by choice.
In 2022
Martha is a must-have for almost everyone, in addition to having limited means of obtaining it. An important way to collect that soul stone. If you have enough Martha and have not yet trained Jhu, you may have the opportunity to do so here. Tristan also has his uses, but his needs are greatly outweighed by the two aforementioned who are essential in the guild raid.
In 2021
An important way to collect Isaac Soulstone, which is limited in availability.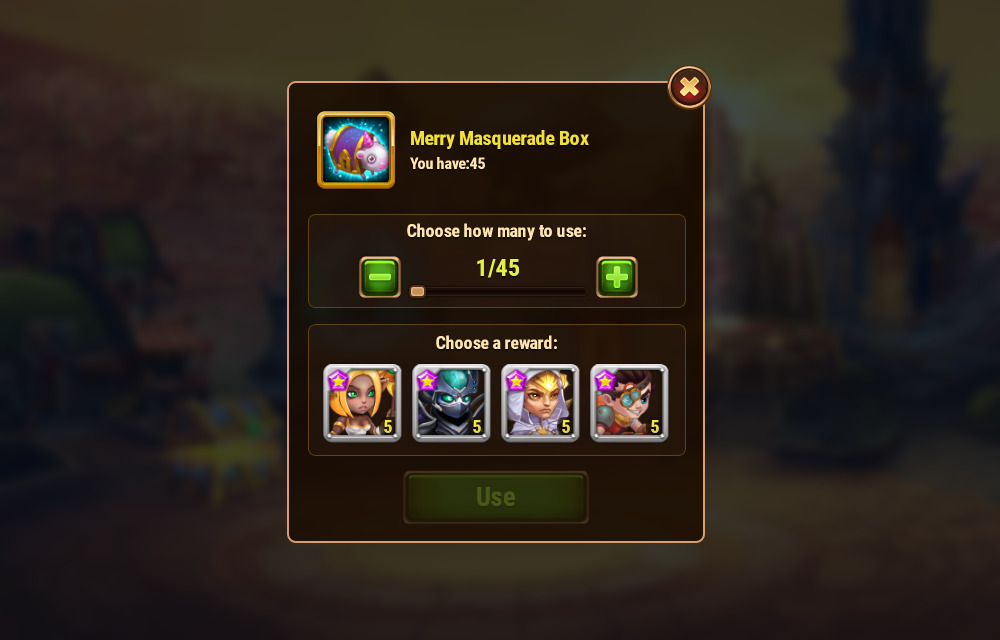 Quests Order
1. Log in (MAX 3)
2. VIP Level (MAX 5)
3. Buy Emerald (MAX 50,000)
4. Spend Emerald (MAX 60,000)
5. Spend Energy (MAX 10,000)
6. Open Outland Chest (MAX 80)
7. Complete Event Quest (MAX 62)
It's time to move it! Value Playing
Spend 50 Emeralds x2 (240Energy) every day during the event to advance the Soulstone Quest in the Campaign.
Beyond that if you can afford it.
Also, use the time difference in updates to stack 4 days.
You can get rewards from Time for Pranks quest, No 4.5.7.
Spend 90 emeralds x6 every day during the event to open the Outland Chest.
If you can afford it, go beyond that.
Also, use the time difference in updates to stack 4 days.
You will be rewarded with Time for Pranks quest, No 4.6.7.
History
Wed, 01 April 2020 (3 days)
Thu, 01 April 2021 (3 days)
Fri, 01 April 2022 (3 days)
Fri, 31 March 2023 (3 days)
Same Style Event
The winds from the East
Time to Love
Ode to Beauty
Related Articles
Seasonal Events
Skin Stone Chest