Combat Training
Ability to simulate a battle in each game mode.
Tabs implemented on the chat mode.
Support for Guild Battle, CoW, ToE, Arena, Grand Arena.
Current power or maximum power can be selected for offense and defense, respectively.
Current power test is the same as guild battle, and it is recommended to have a guild member with a power close to that of the opponent to test the current power.
Once a battle is completed, successive tests can be performed.
Once the battle is completed, you can get the URL of the test result.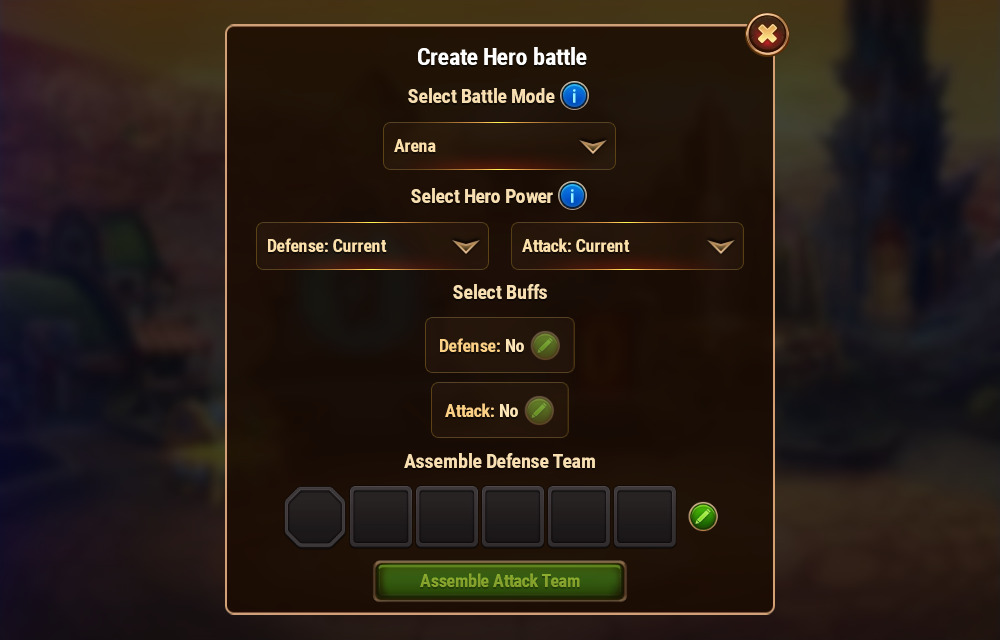 CoW exclusive function
CoW buffs are supported.
CoW can be activated directly from the map.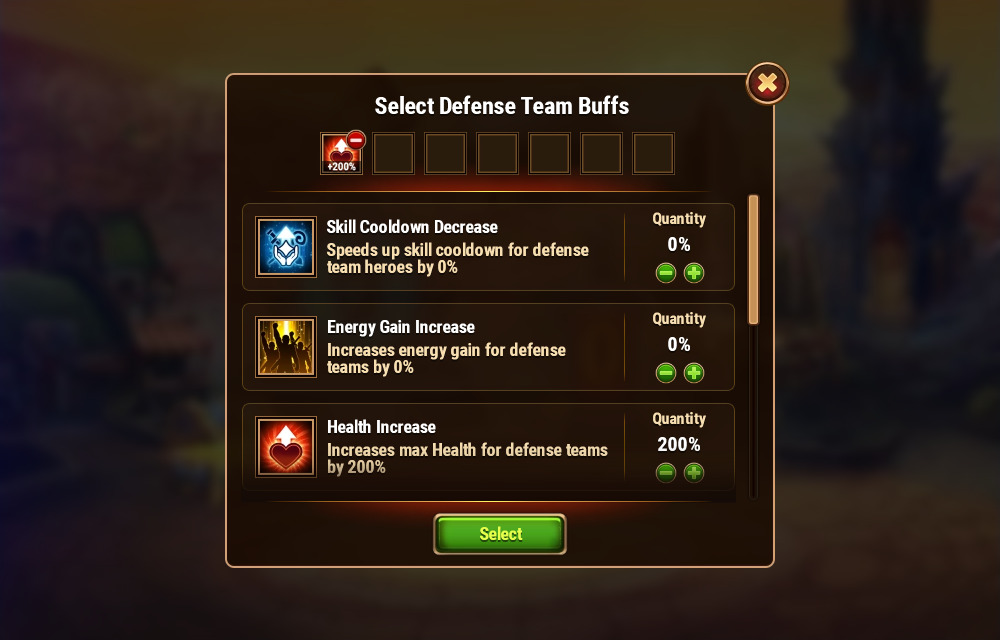 Combat Training Notes (as of 2023.4.10)
Current power is based on your own power. There is no way to specify your opponent's power.
Pets that your opponent is patronizing need to be anticipated and set by you.
Contents are automatically shared with your guildmates, there is no personal area.
There is no way to Combat Training with non-guildmates. In that case, you need to set up a battle by Private messages. Therefore, CoW buff simulations cannot be performed.
Guild Raid and Guild dungeons are not supported.
There is a bug that pets are removed when you press "Retry Battle".
About Battle mode selection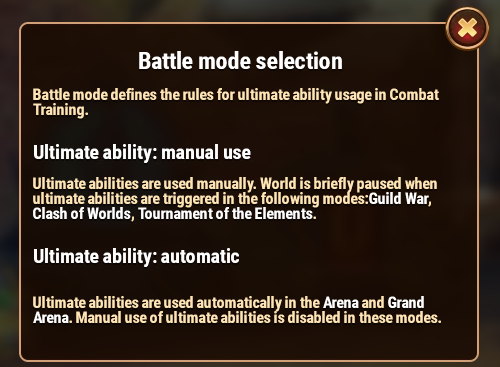 About Select Power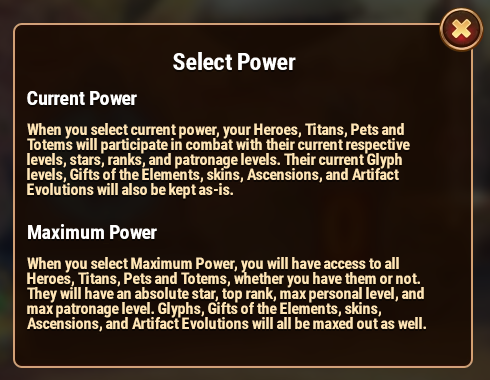 Official Description : New Combat Training Mode!
Exciting news! We've introduced a new Combat Training mode that you can access through the chat tabs, and testing your heroes is now much easier and more flexible than ever! Here are the main features of Combat Training:
In Combat Training, you can fully set up attacking and defending teams, even if you don't have a guild.
There are different rules in different modes, and that's why in Training Battles, you can test battles for various modes: Arena, Grand Arena, Elemental Tournament, Guild War, and Clash of Worlds. The chosen mode determines whether the manual mode is available.
You can set up buffs for defending and attacking teams in modes that feature team buffs. For Clash of Worlds testing, you can choose and customize team buffs!
Combat Training lets you fight any opposing team from your current Clash of Worlds war with one click. When copied, the enemy team will preserve the fortification buff (if it has one) and will be set to the maximum power, and you can fight it with your selected heroes at current or maximum power.
You can easily retry any fight with one click, you don't even need to load the battle itself if you just want to see the results right away. There is no limit on the number of such tests. Of course, you can also see and try out the Training Battles of your guildmates!
If you're interested in manual testing, the Training Battles mode remembers the last attacking team used against the defending team, so you can fight it again and again without having to gather the same team each time.
We've expanded on the idea of maximum level testing, giving you access to all the heroes, Titans, totems, and pets when testing with maximum power even the ones you don't currently have.
There are quite a few other neat little details and features in this mode, and we can't wait for you to check them out! Give Combat Training a go to the official Discord server let us know what you think!
Practical technique/method
Combat Training How to
Why results differ, tests and GW/CoW
Related Articles
Clash of Worlds